On Friday, July 21st, at SDCC 2023, Skybound is all about celebrating the 20th Anniversary of the Best Superhero Comic in the Universe — Invincible! Plus, we've got a signing with legends of wrestling at the Skybound Booth, and more! Read on for all the official details of what we'll have in store for you at this year's Comic-Con in the San Diego Convention Center…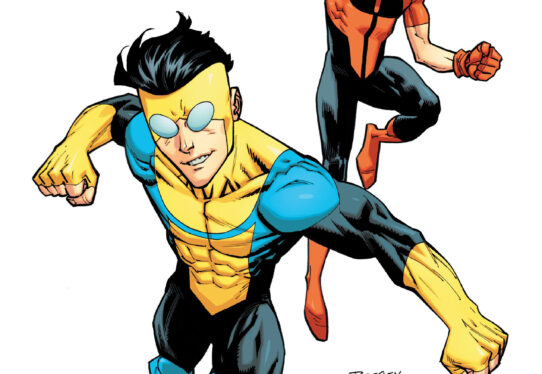 Invincible 20th Anniversary Panel
4:30PM – 5:30 PM, Room 6BCF
The Best Superhero Comic Book In The Universe celebrates its 20th anniversary, since it first debuted at Image Comics, with a look back at the franchise and a look forward at what's to come in the worlds of comics, animation, video games, tabletop games, and more! Join Invincible creators Robert Kirkman, Cory Walker, and Ryan Ottley along with Marge Dean (Head of Studio, Skybound Animation) and Mike Rogers (Creative Director, Skybound).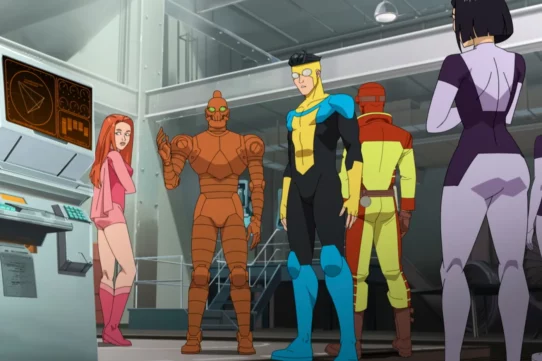 A Q&A with the Creator of Prime Video's Invincible
5:45 – 6:45 PM, Room 6BCF
Join executive producer Robert Kirkman as he breaks news and discuss key storylines from the upcoming and highly anticipated second season of Prime Video's hit animated series Invincible, based on the groundbreaking comic book by Kirkman, Cory Walker, and Ryan Ottley. The story revolves around 18-year-old Mark Grayson, who's just like every other guy his age—except his father is (or was) the most powerful superhero on the planet. Starring Steven Yeun, with Sandra Oh, Zazie Beetz, Grey Griffin, Chris Diamantopoulos, Walton Goggins, Gillian Jacobs, Jason Mantzoukas, Ross Marquand, Khary Payton, Zachary Quinto, Andrew Rannells, Kevin Michael Richardson, Seth Rogen, and J.K. Simmons. Executive producers are Kirkman, Catherine Winder, David Alpert, Simon Racioppa, Margaret M. Dean, Rogen, and Evan Goldberg, and co-executive producers are Helen Leigh and Walker.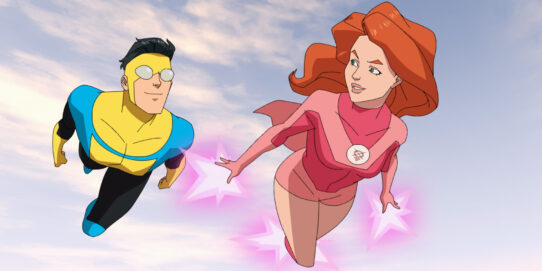 This is NOT an Invincible Season Two Special Screening
10:00 – 11:00 PM, Room 6A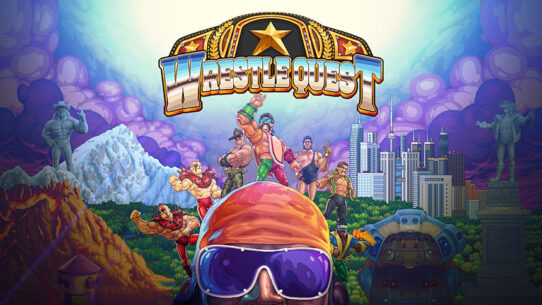 At the Skybound booth:
Wrestling legends will be making an appearance and signing, as the development team from Mega Cat Studios shows off the latest gameplay from the highly anticipated WrestleQuest (1:30-2:30pm*). Skybound Animation's Marge Dean will be on hand to discuss bringing Invincible from comics to the screen (10:00-11:00am*).
Much more is to come – Check out the full SDCC 2023 schedule to see what else Skybound has in store!
*Note: All Skybound booth activity times are subject to change. All signings will be limited to three items per person.
Follow Skybound on Threads (@skyboundent) Twitter (@Skybound), YouTube (Skybound), Facebook (@SkyboundEntertainment), Instagram (@skyboundent), Discord (Skybound), Reddit (Skybound), and at www.skybound.com for updates in real time from the convention floor.
INVINCIBLE™ © 2023 Robert Kirkman, LLC & Cory Walker. SKYBOUND and all related images are owned by Skybound, LLC. IMAGE COMICS and all related images are owned by Image Comics, Inc. All rights reserved.