Thanksgiving is over! We hope you're finally out of your food coma and ready to shop cause the holiday are fast approaching. Like super duper fast! Less than a month to go! If you're freaking out about what to get everyone on your list take a deep breath and relax cause Skybound's got you covered! Check out our Skybound Holiday Gift Guide and get shopping. We've got stuff for your friends, family, Lyft driver, barista, third cousin's brother's wife's step-niece's great aunt and everyone else in between! Oh, and keep an eye out for special deals for the next few weeks as we approach the holidays.
REMEMBER: IF YOU WANT YOUR GIFT BY CHRISTMAS (USA-ONLY), ORDER NO LATER THAN DECEMBER 14th! Just to be safe!
---
$10 and Under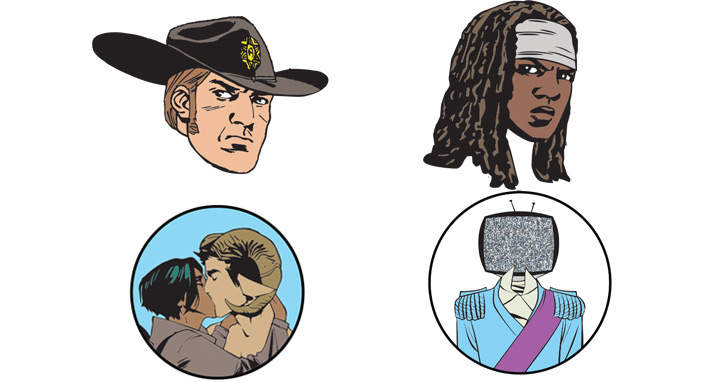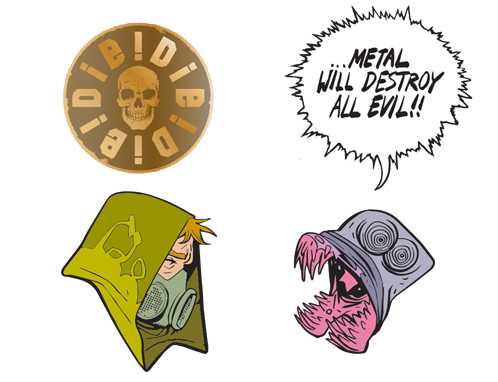 We've got awesome Skybound enamel pins for everyone on your list this year! There's WALKING DEAD, MURDER FALCON, SAGA, OBLIVION SONG and much much more. Grab some today and get to stocking stuffing!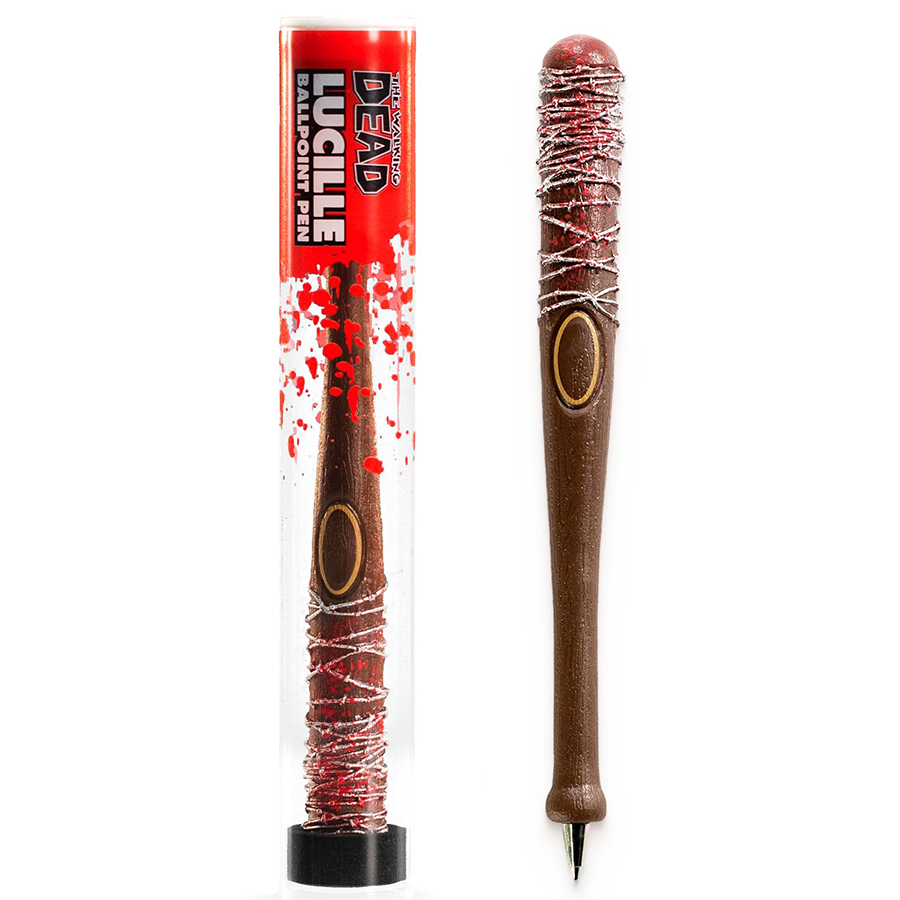 Perfect for signing checks, finishing annoying paperwork or just freaking out friends and coworkers; give the gift of Lucille this holiday. Our Lucille ballpoint pens run just $7.50!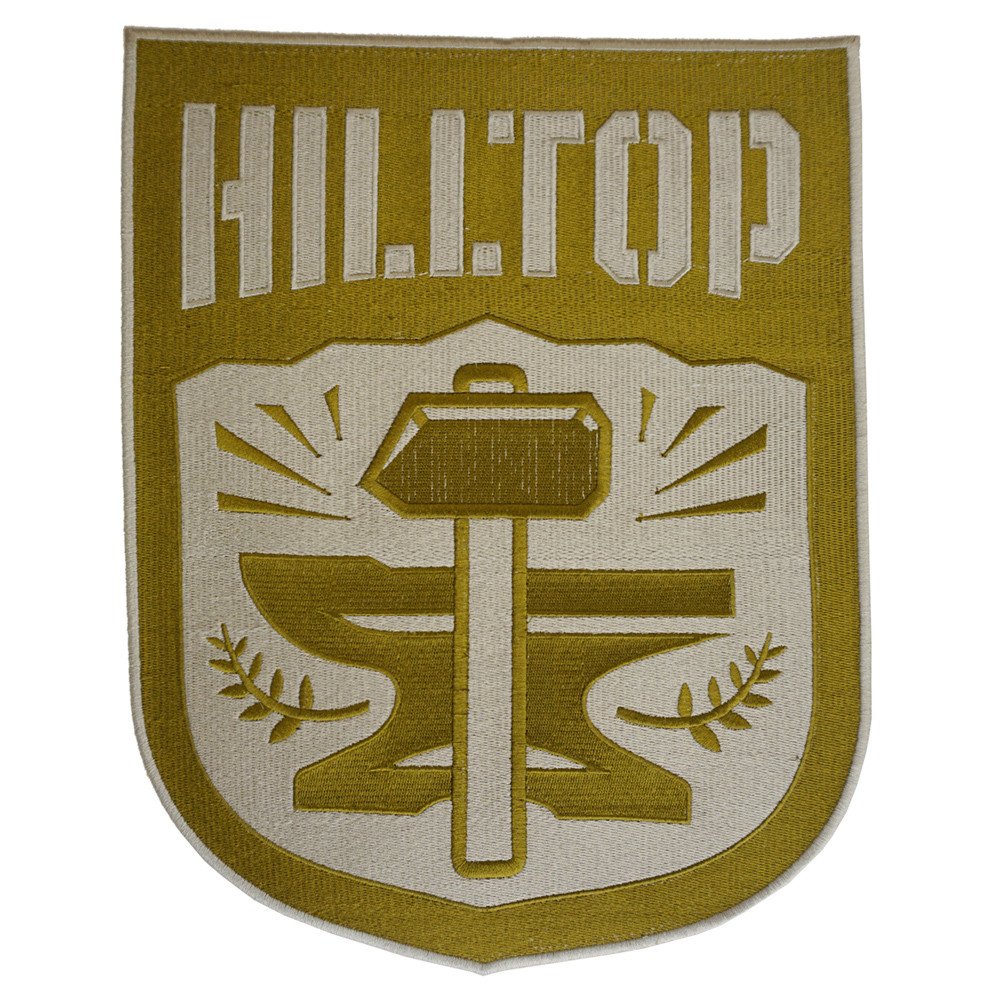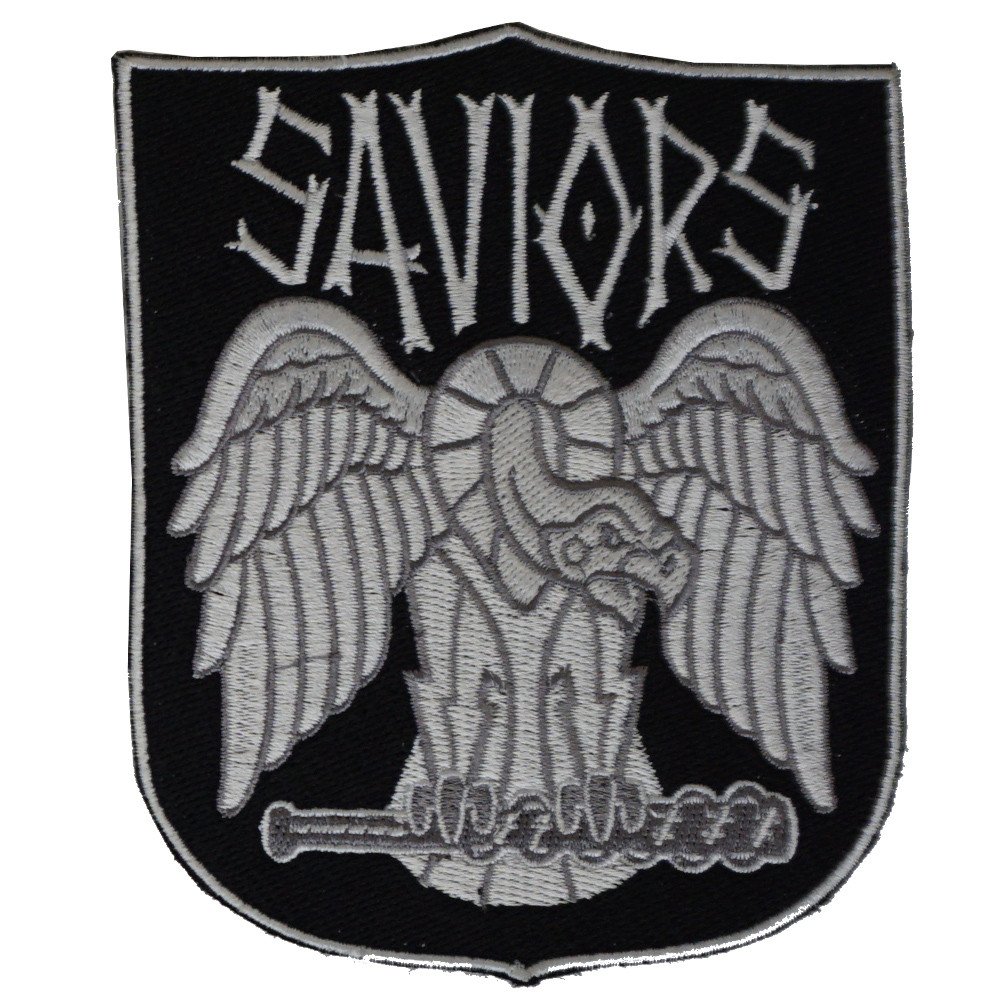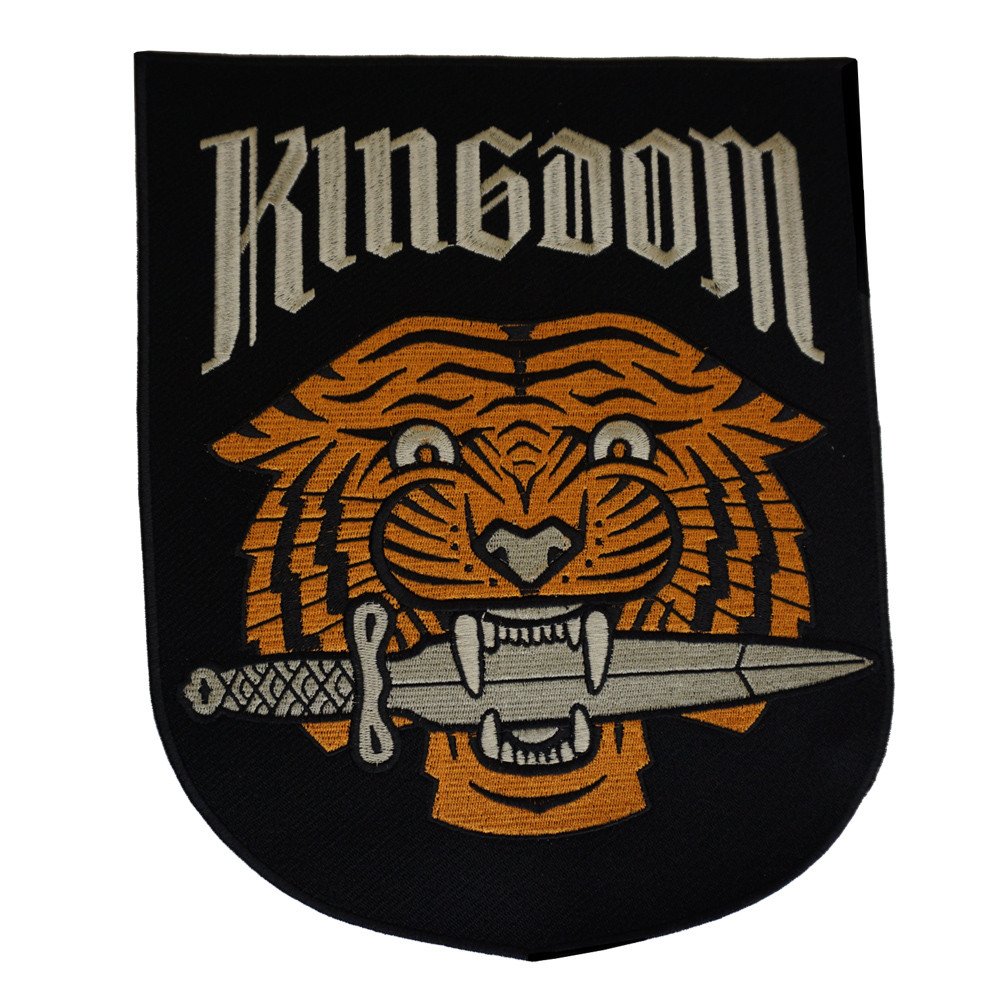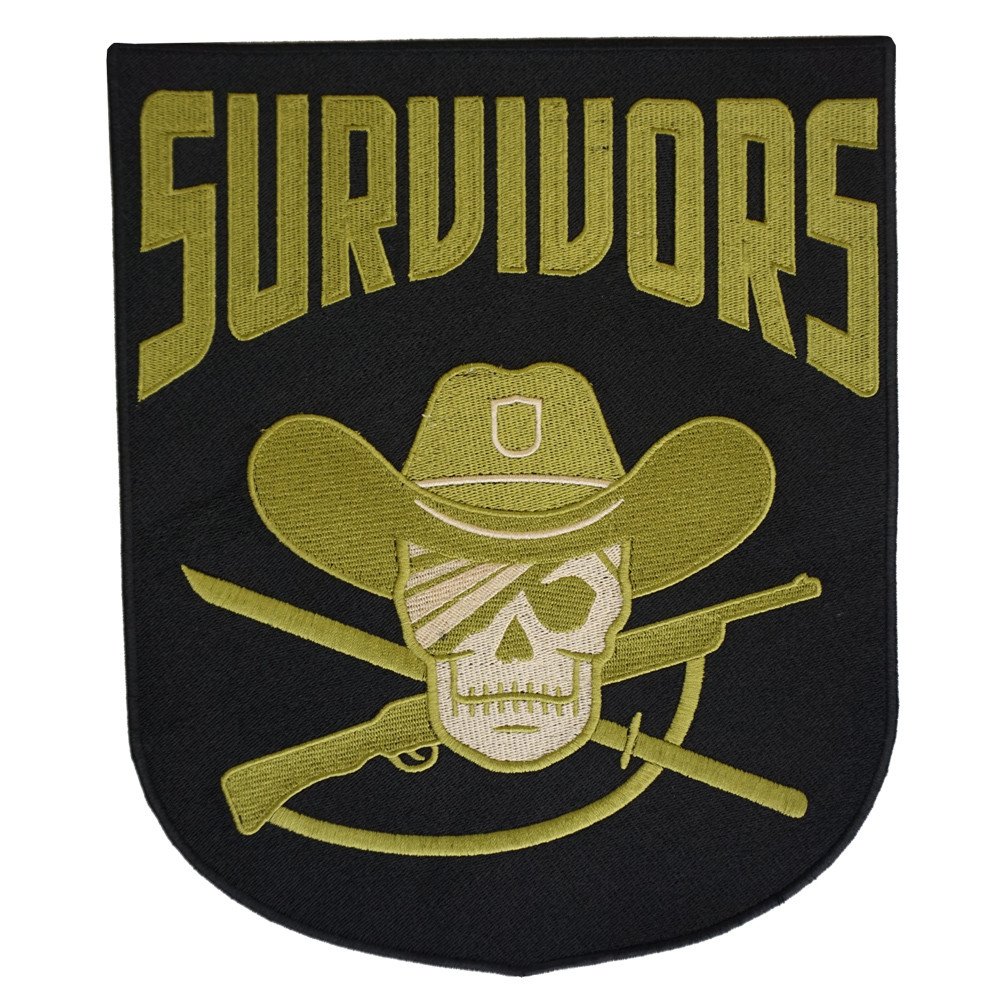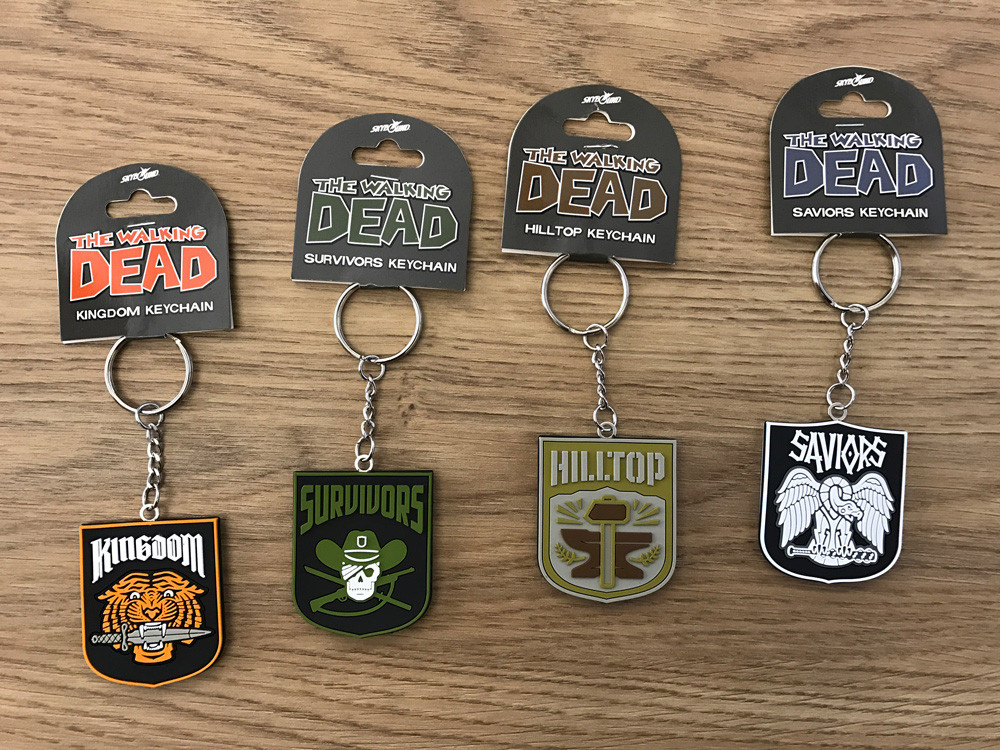 There's tons of ways to represent your favorite faction, but for just $10 you can show love for the faction you love most with a super rad keychain or patch!
---
$30 and Under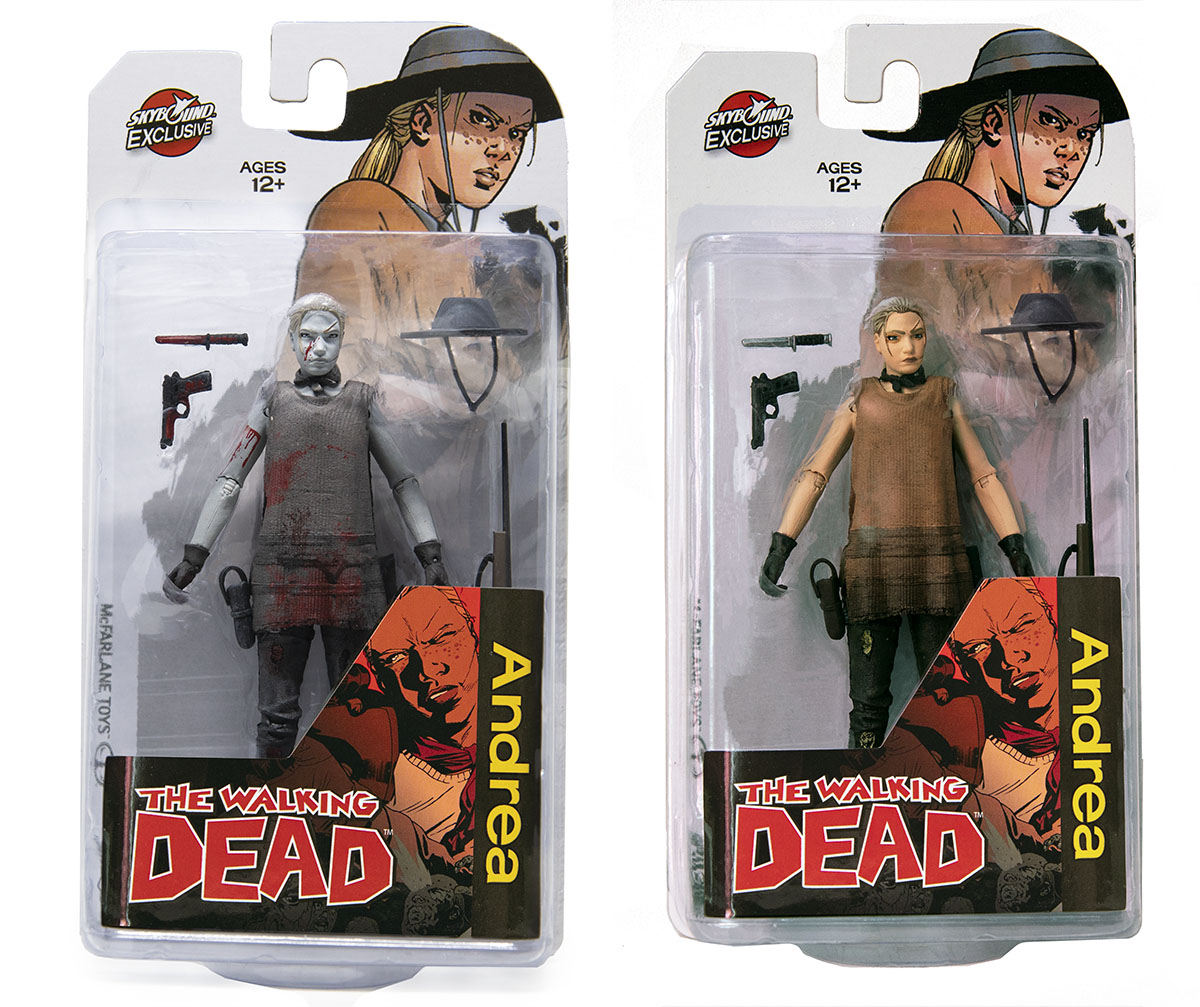 It's not a spoiler that Walking Dead comic Andrea is a total badass! This new figure comes fully loaded with her rifle, pistol, knife along with a hat and poncho. She's the perfect addition to anyone's TWD collection!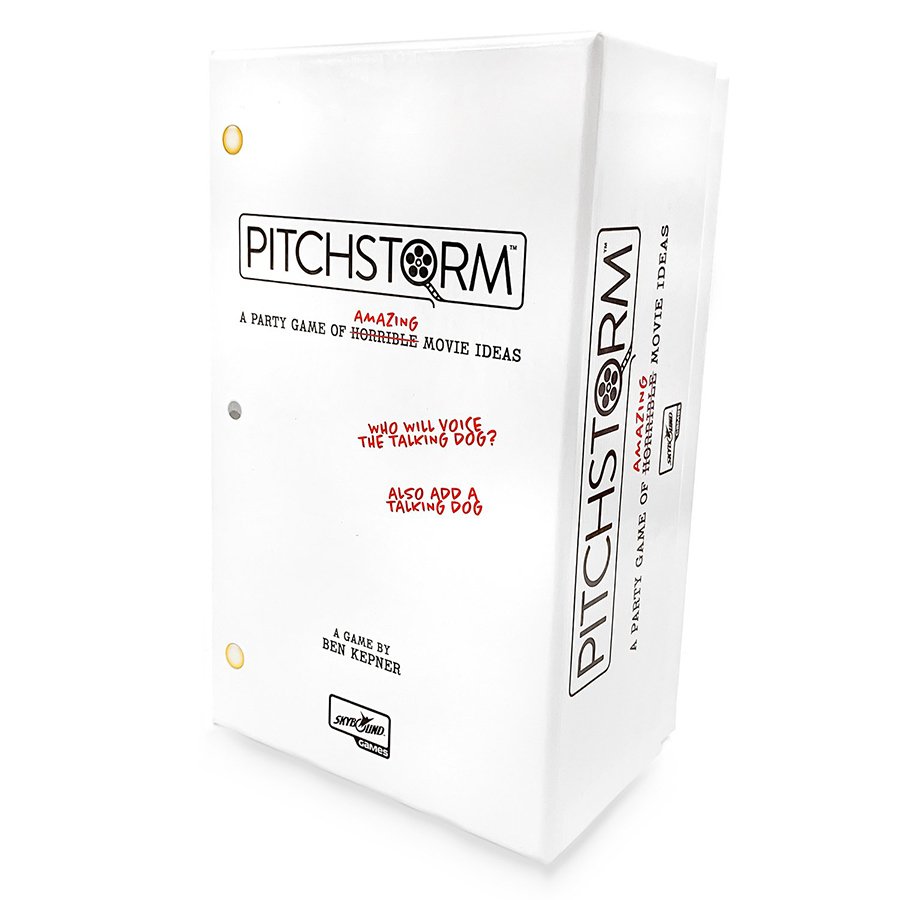 The newest Skybound card game is here! In the ridiculous tradition of Superfight and Red Flags, Pitchstorm is a party game that puts you in the position of an unprepared writer pitching movies to the world's worst executives. Grab this one to play with your friends at holiday gatherings or at your next game night! Don't forget to grab an expansion pack or two for even more fun!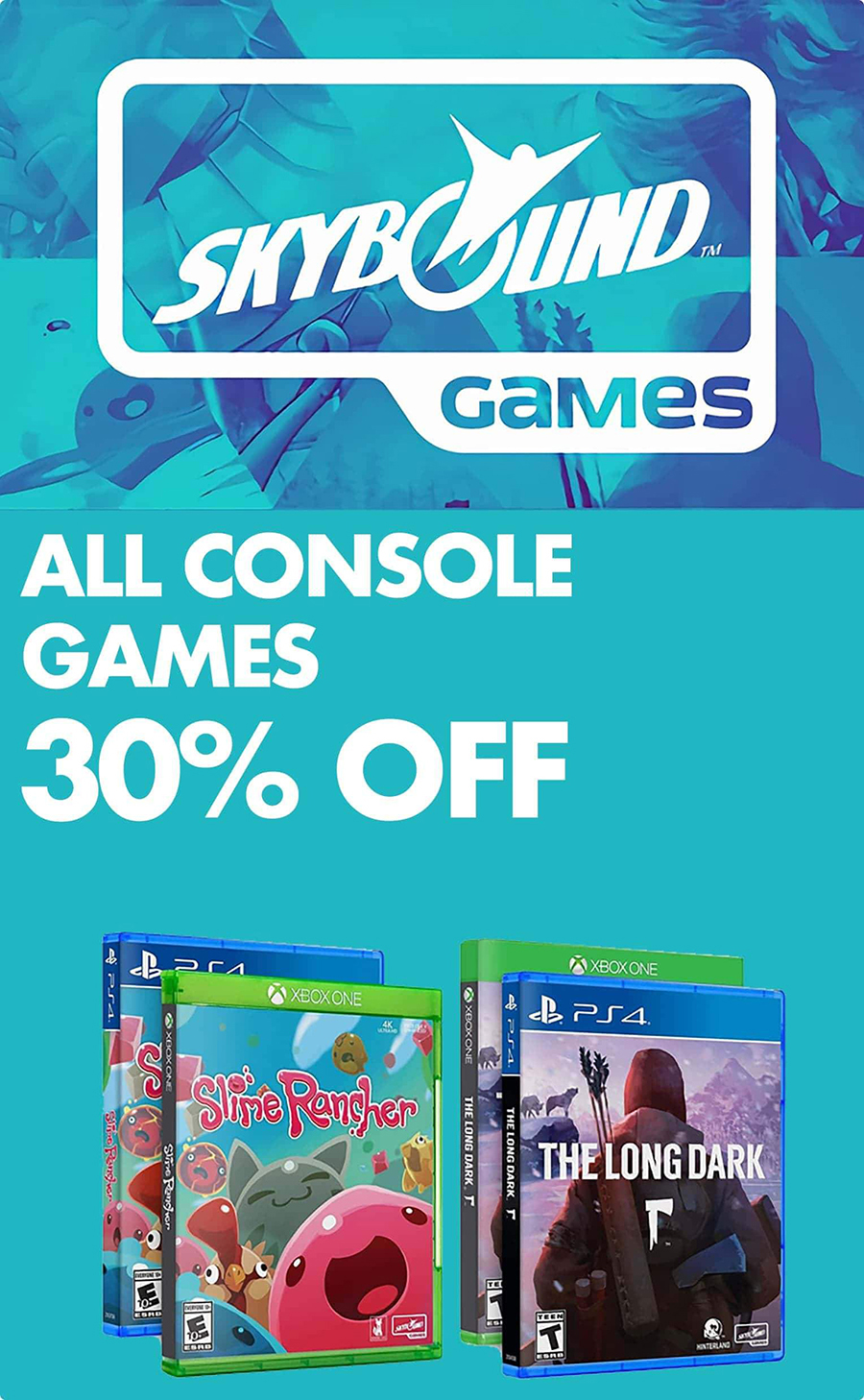 Skybound Games has been cranking out physical versions of some stellar games this year and we know you wanna grab them for the people on your list. Who doesn't love a new video game under the tree? Plus, if you hurry, they're 30% off this holiday season! What's not to love?!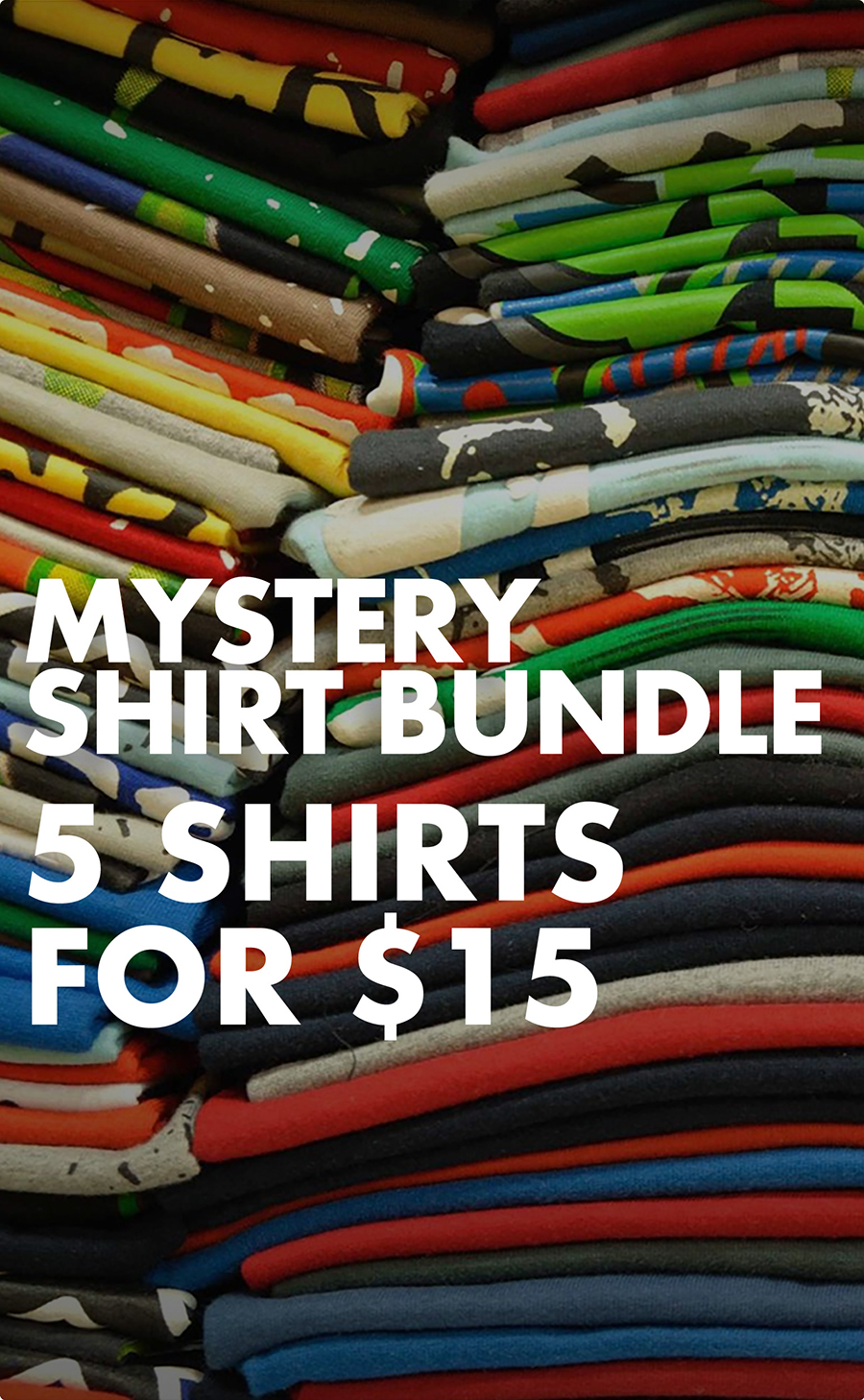 T-shirts are an amazing gift during the holidays! They're useful, they're fun, they show you care. This year, we're offering 5 shirts for just $15!! That's enough for everyone you love and maybe one for yourself. Grab them today!
---
$50 and Under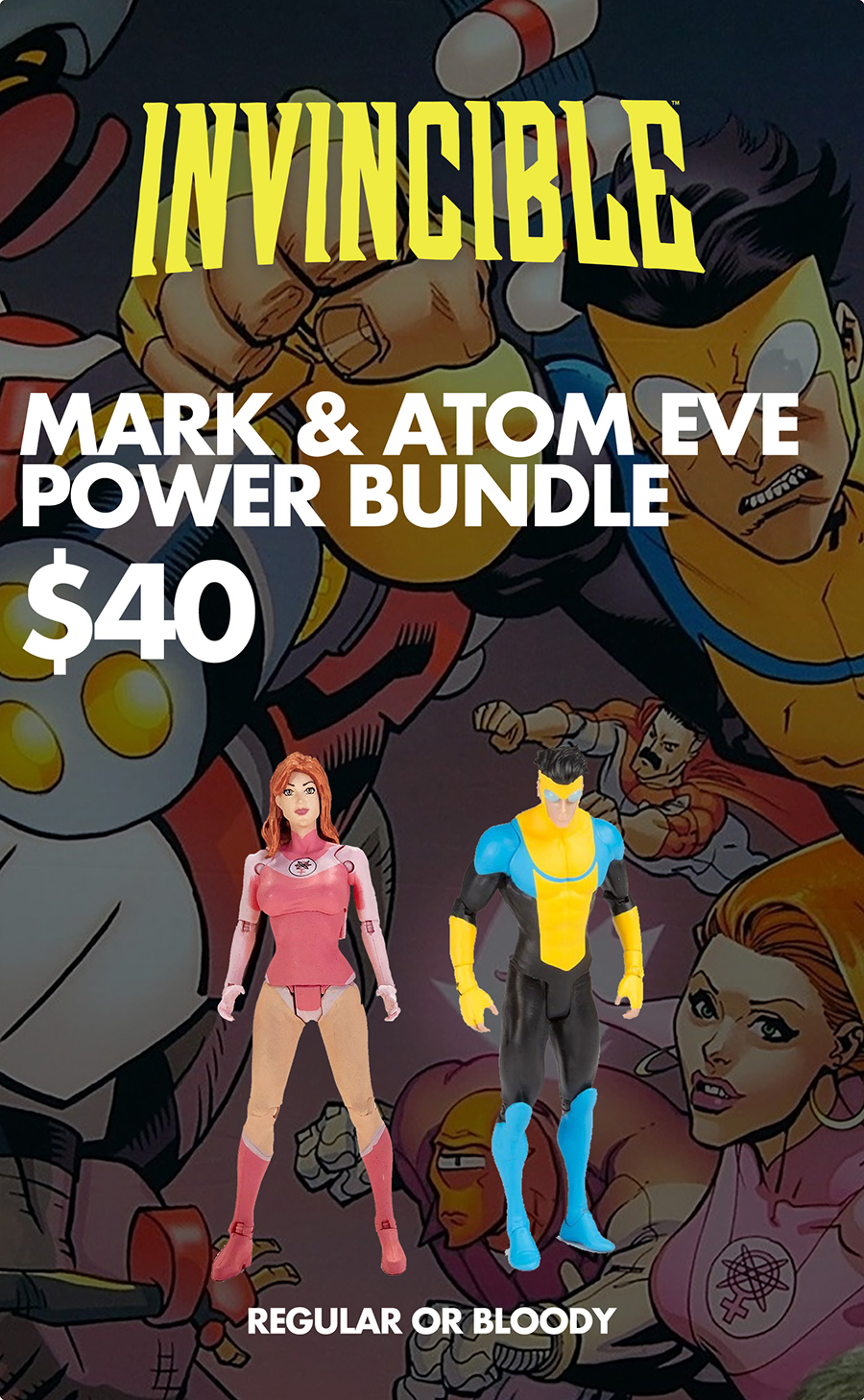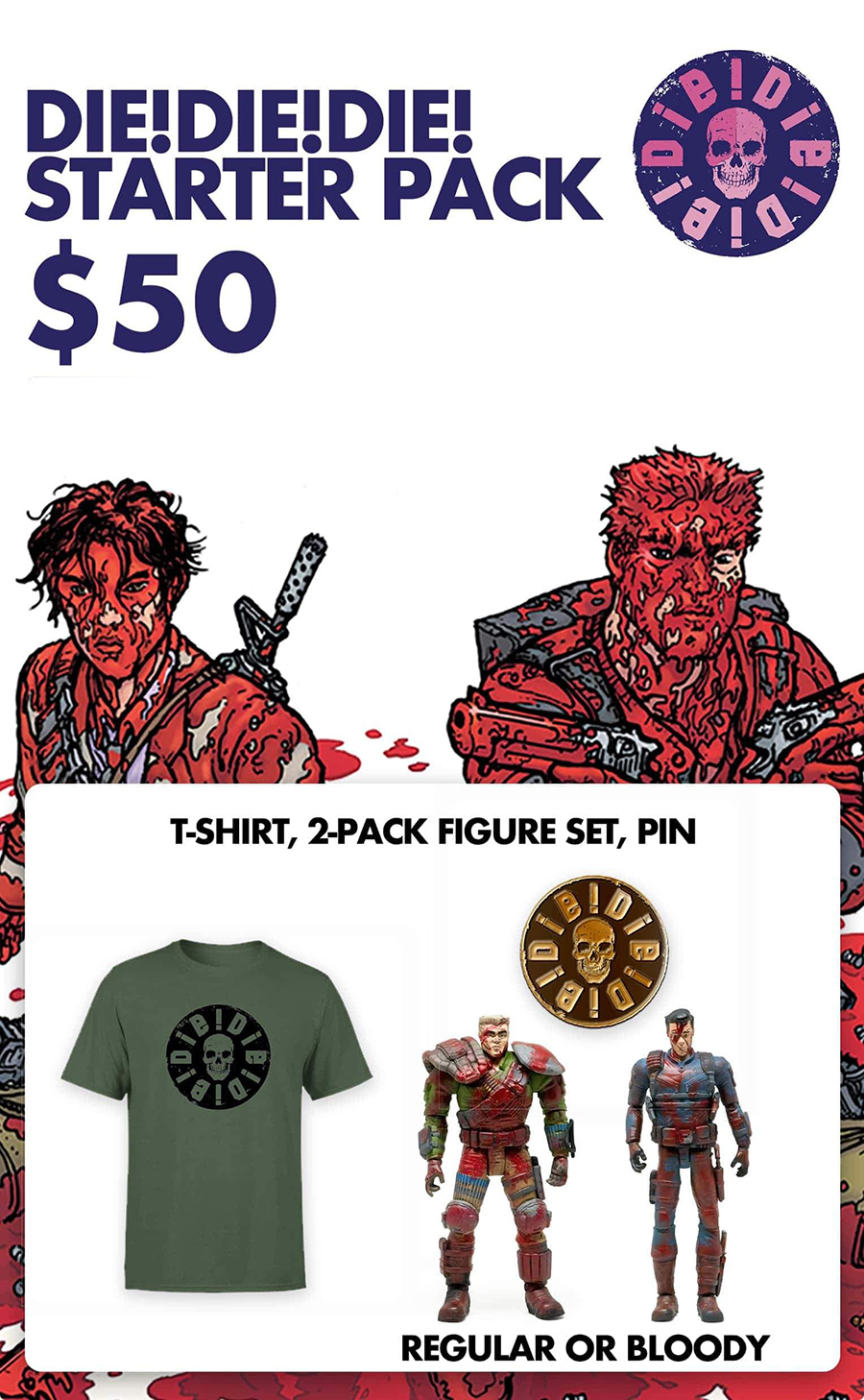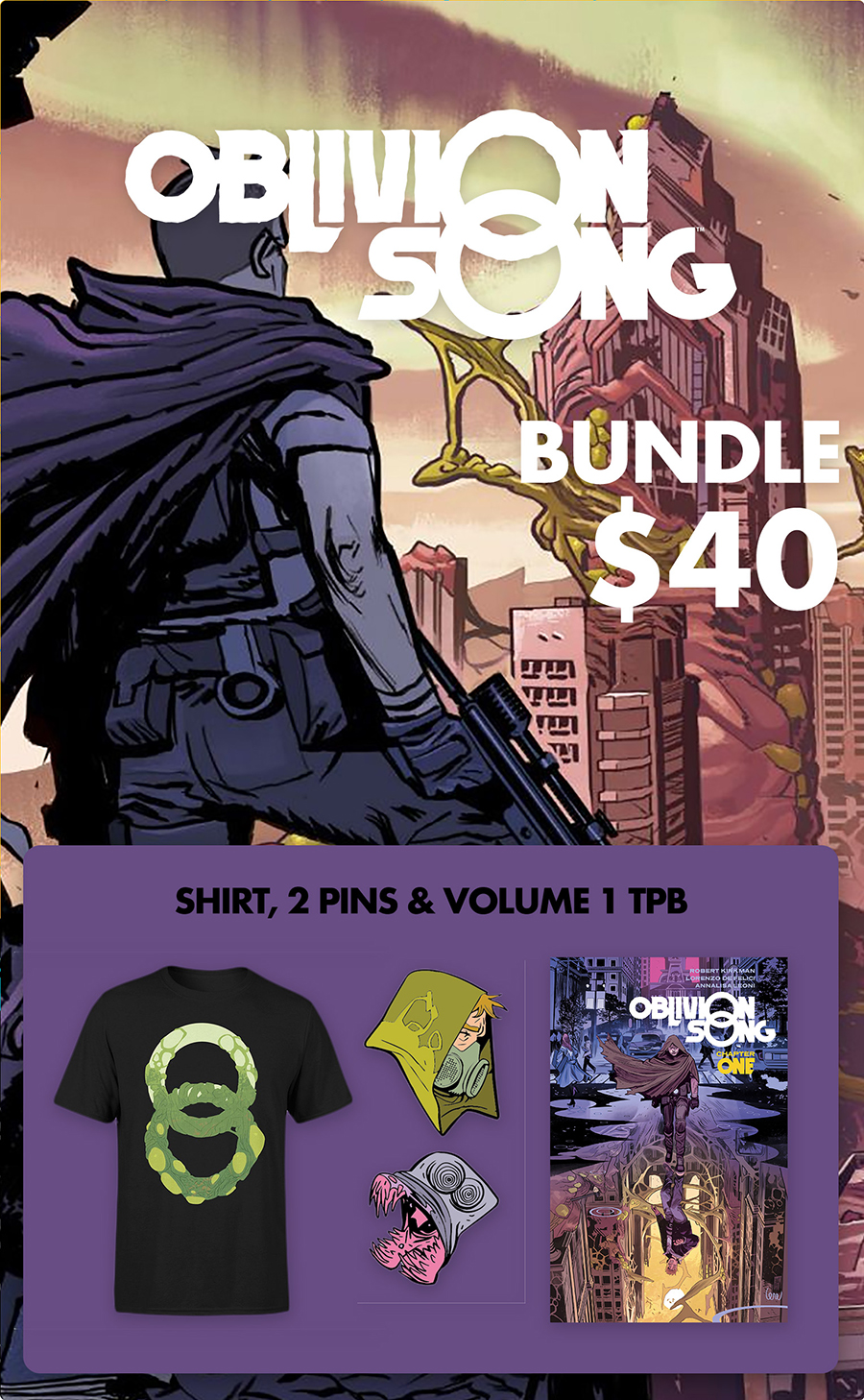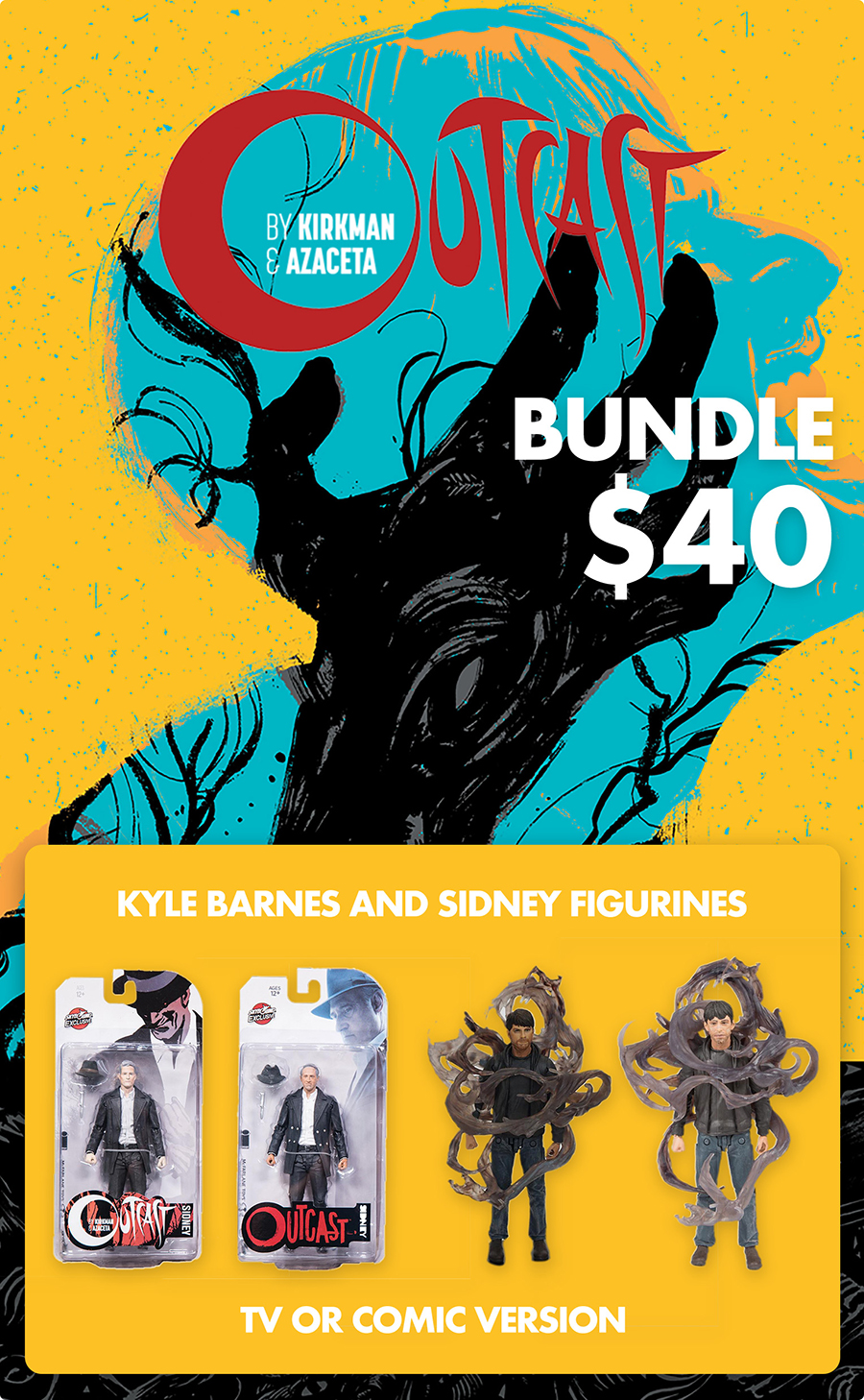 We're making it super easy for you to find something awesome for every Skybound fan on your list. Whether they're into OUTCAST, DIE!DIE!DIE!, OBLIVION SONG, INVINCIBLE or anything in between, you'll find great deals on great items in the Skybound store this holiday season!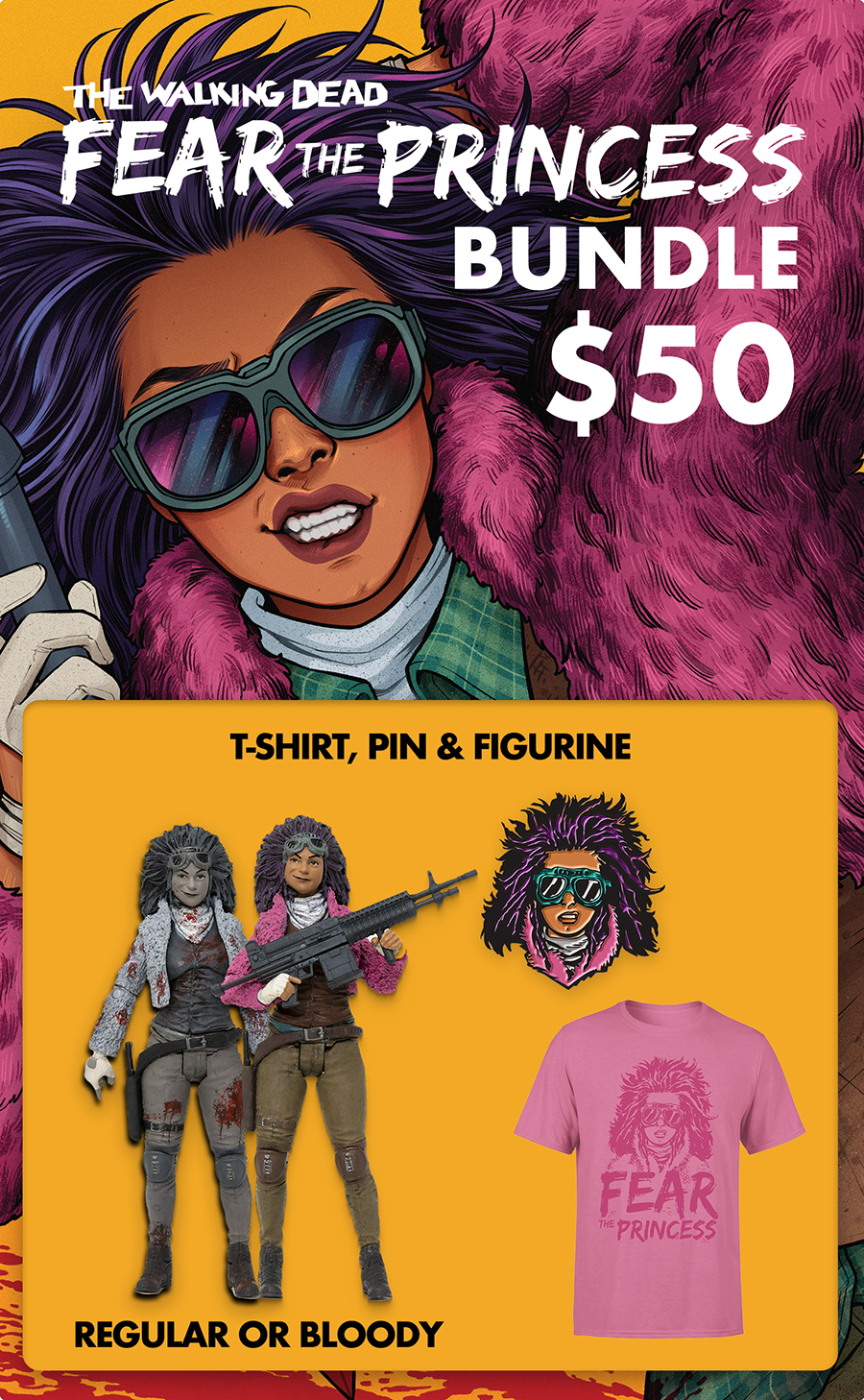 Speaking of bundles, this one celebrates one of The Walking Dead's newest and most insane additions: The Princess! You'll get an action figure, a pin and a t-shirt for a low prices with this awesome deal, so stock up!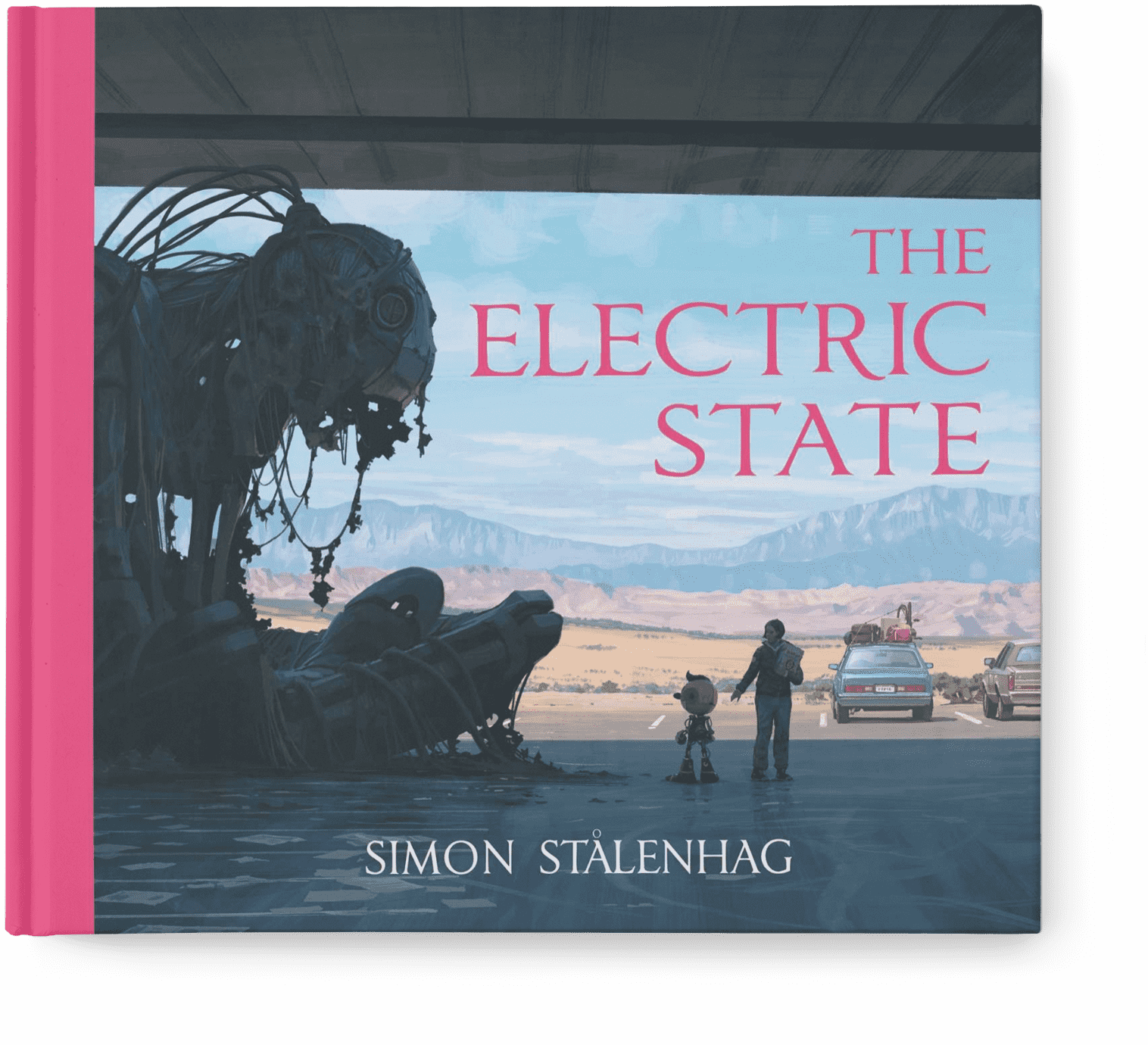 THE ELECTRIC STATE from internationally acclaimed author, concept designer, and artist Simon Stålenhag is one of the more unique things we have in the Skybound Store. With it's gorgeous art, imaginative concept and heart it's a little something different from the art and sci-fi loving fans in your life. Grab your copy today and dive in deep!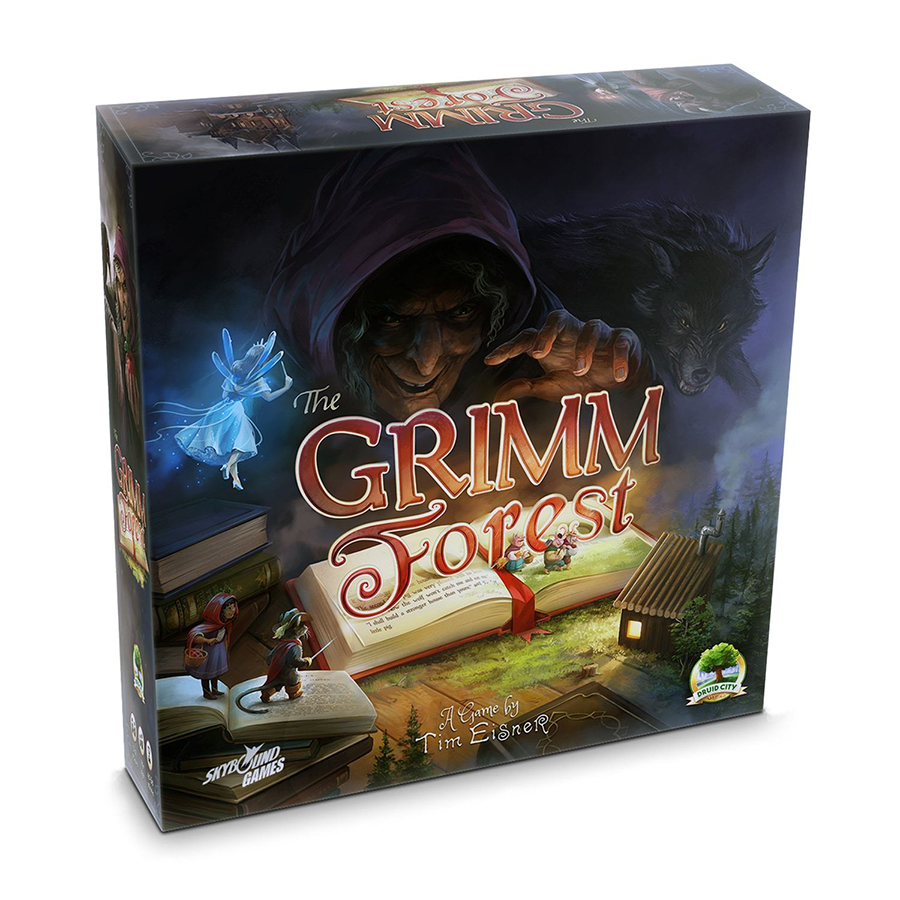 Wanna enhance your next game night? Grab a copy of The Grimm Forest this holiday season. The Grimm Forest is perfect for board game novices and experts! Can you outwit your friends and build three houses before anyone else? Only one way to find out! Grab your copy today!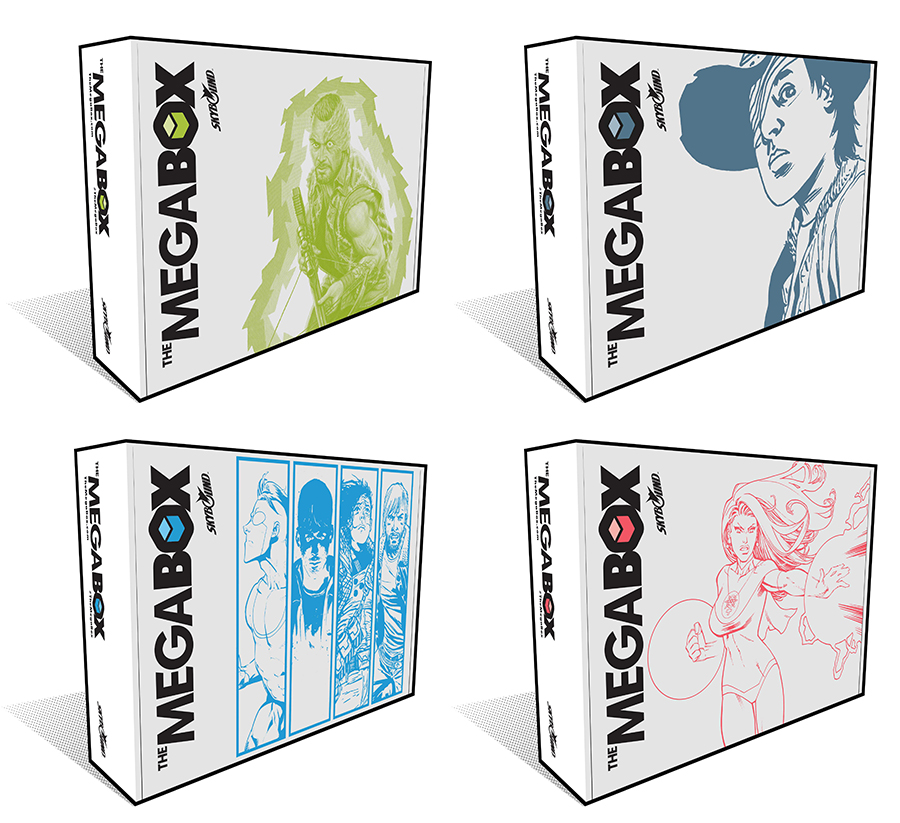 The ULTIMATE gift for the ULTIMATE Skybound fan; We've cracked the vault for a short window to give fans a chance to pick up a previous MegaBox! We've got past boxes available for just $50 all holiday season long! Give your pals the gift of Skybound swag all in one convenient box. Or fill in the holes in your own collection. We won't tell if you won't!
---
$100 and Under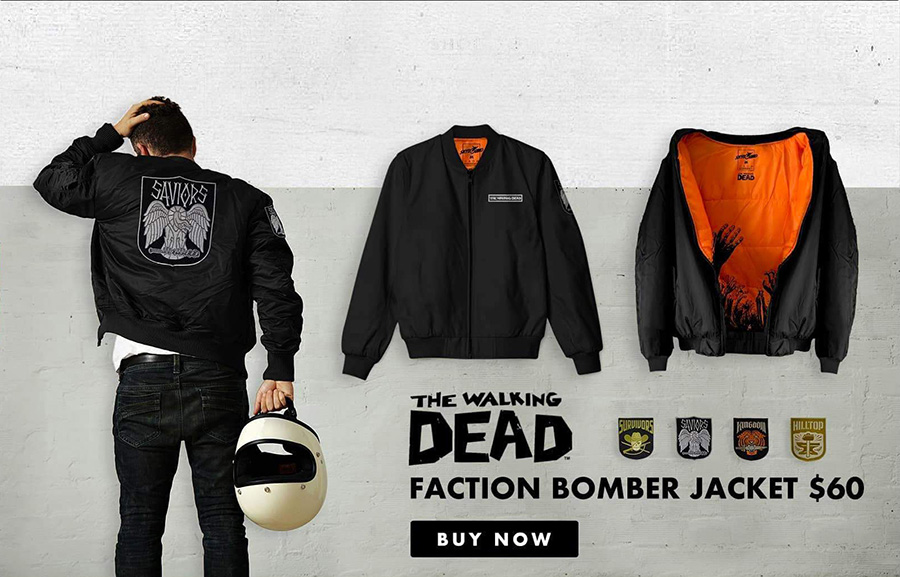 We've got a brand new and super stylish way for you to show off your favorite faction this year! Walking Dead Faction Bomber Jackets are here. Grab one for that special someone Savior, Survivor, Kingdom or Hilltop lover in your life!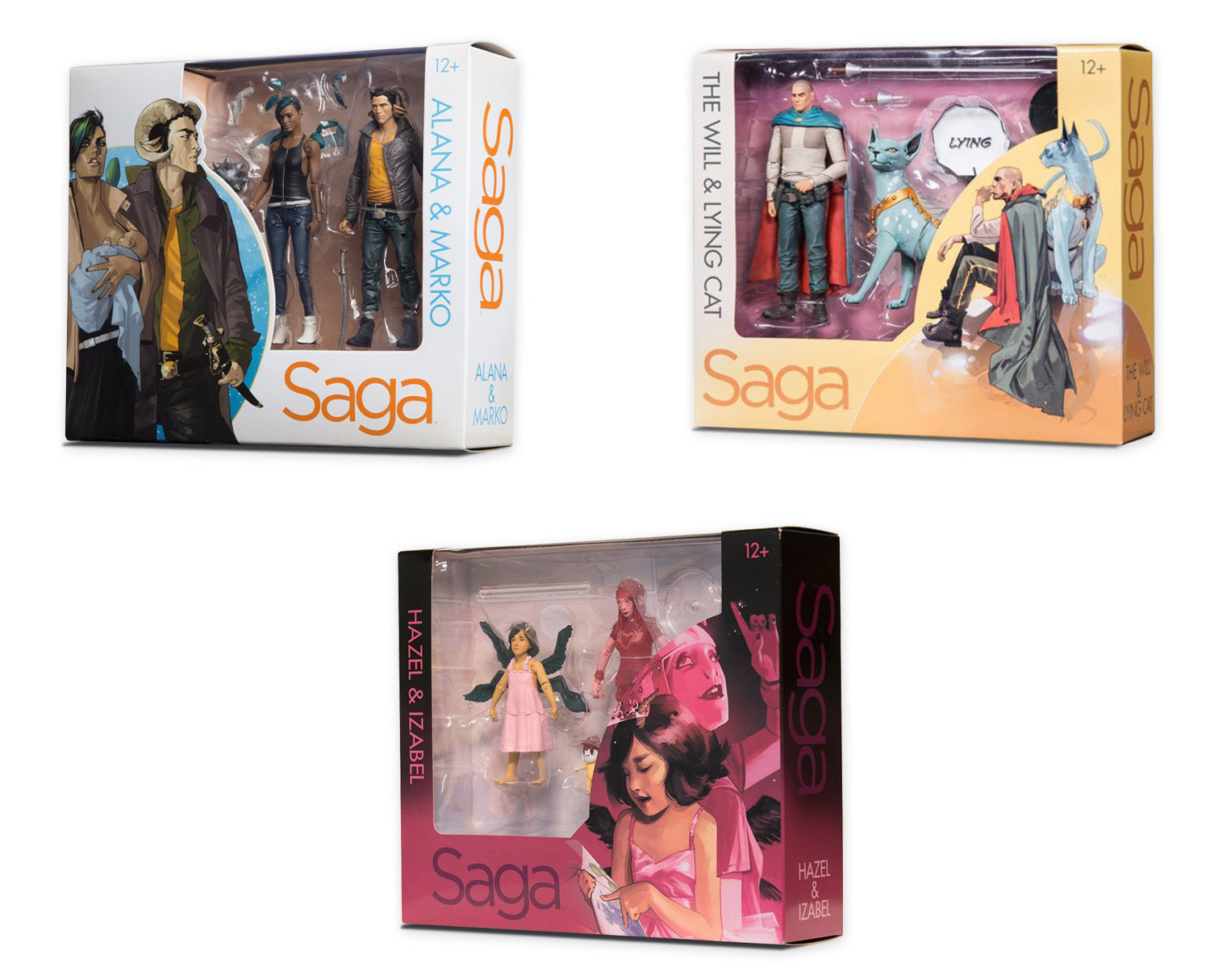 SAGA may be on hiatus for a bit, but that doesn't mean that you can't find something perfect for the Saga lover in your life. This holiday season we're offering all three of our SAGA action figure two packs at a special low price! Grab them while they last!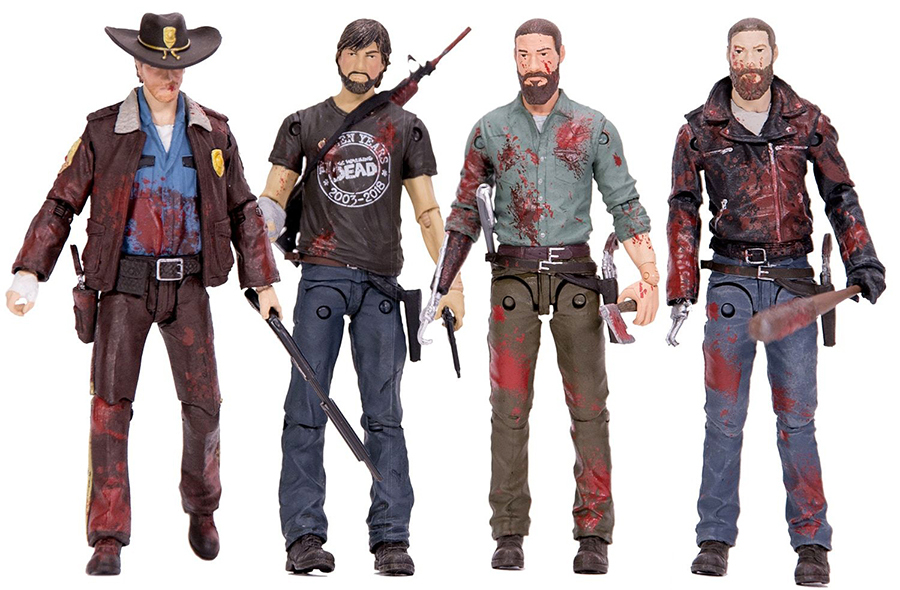 Celebrate 15 Years of the Walking Dead with everyone's favorite sheriff, Rick Grimes. This 4 pack of figures features Sheriff Rick, 15th Anniversary Rick, Old Man Rick and Negan Rick. That's a whole lotta Rick!! Grab it for the hardcore TWD fan in your life this holiday season.
---
None of that strike your fancy? There's tons of other awesome merchandise available at the Skybound Shop!!
DON'T FORGET: IF YOU WANT YOUR GIFT BY CHRISTMAS (USA-ONLY), ORDER NO LATER THAN DECEMBER 14th! Order later than that and you might miss the 25th, depending on our order volume.