We got new books coming in hot! This week we've got GASOLINA #3 & REDNECK #7 for you. Tons of action, tons of insanity, tons of cliffhangers! Check out previews of both books below. Also don't forget that REDNECK has a super rad variant cover that helps support Texas disaster relief!
Even though this week is a holiday, don't despair! Your favorite comics will be in your local shop on Wednesday with no delays. Make sure to head down to your shop to pick up your books and check out their Black Friday sales (most shops have some pretty rad deals). While you're at it, check out the awesome deals Skybound's bringing your way too. Seriously, comics are the best thing to get everyone on your list. It's basically science!
---
GASOLINA #3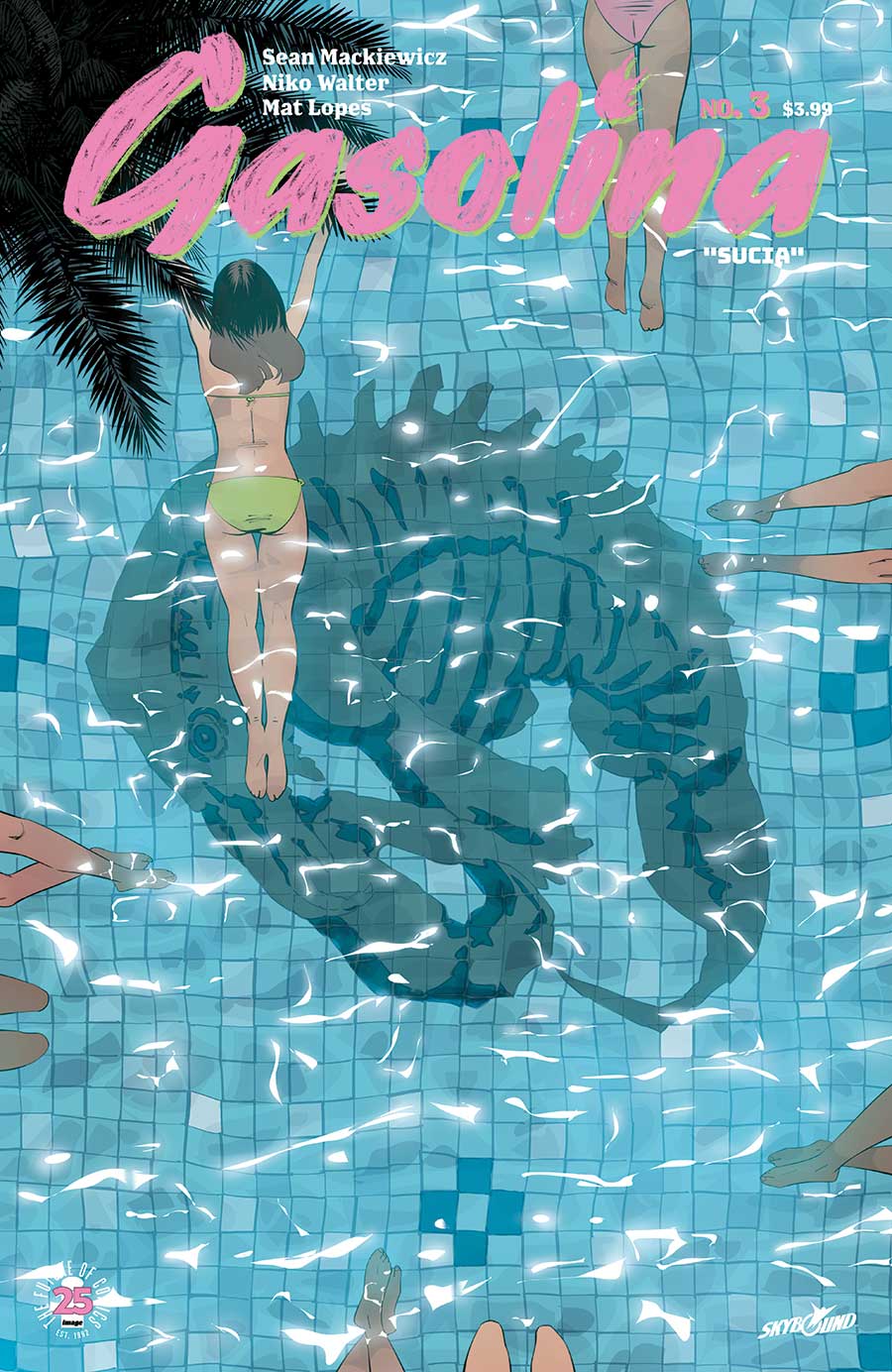 STORY: SEAN MACKIEWICZ
ART: NIKO WALTER & MAT LOPES
NOVEMBER 22
32 PAGES | Full Color | Mature | $3.99
On the run, in love, all Amalia and Randy need is each other… until Los Queridos begin experimenting with new ways to murder their rivals. Now,
a new path must be forged.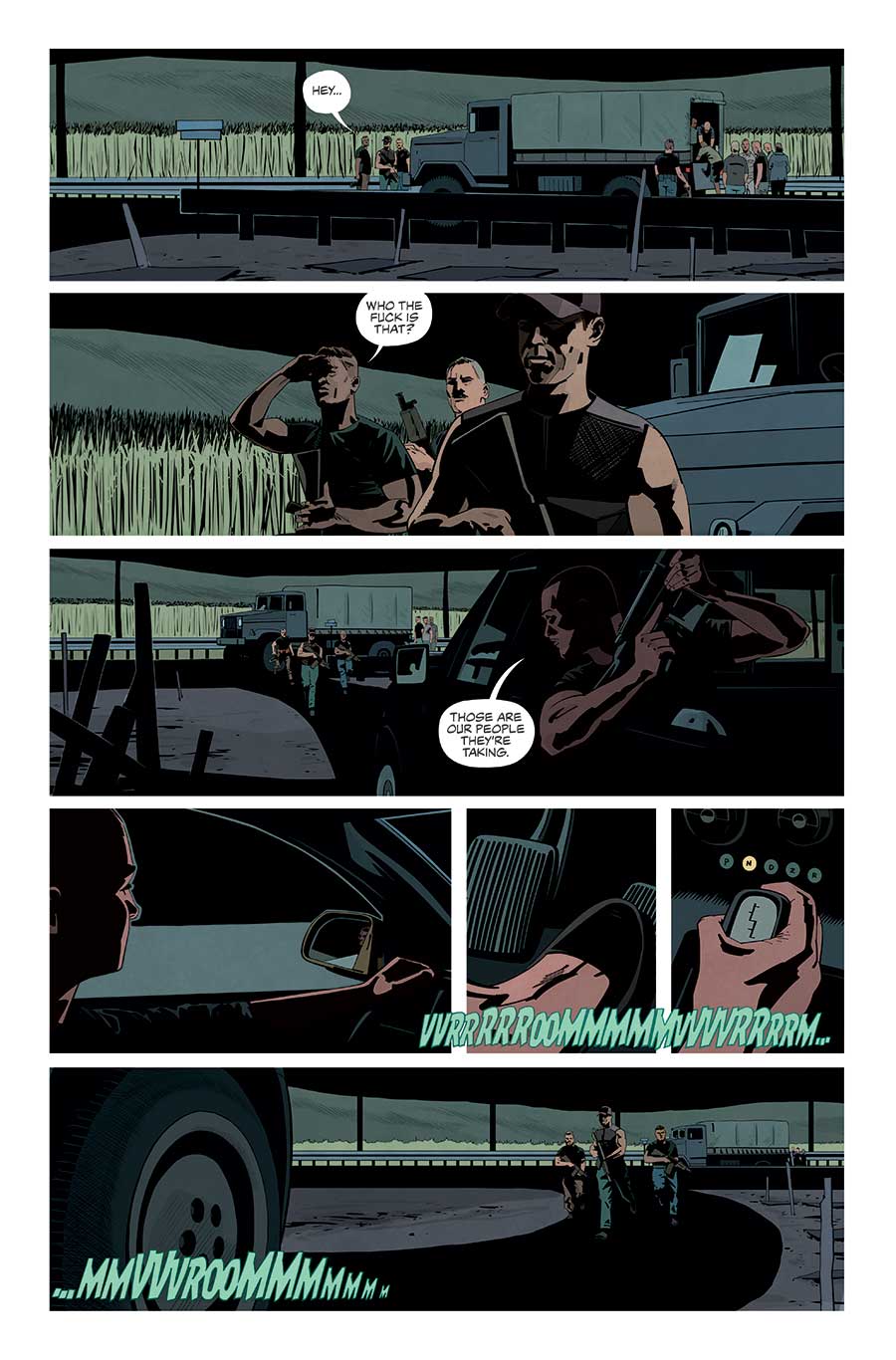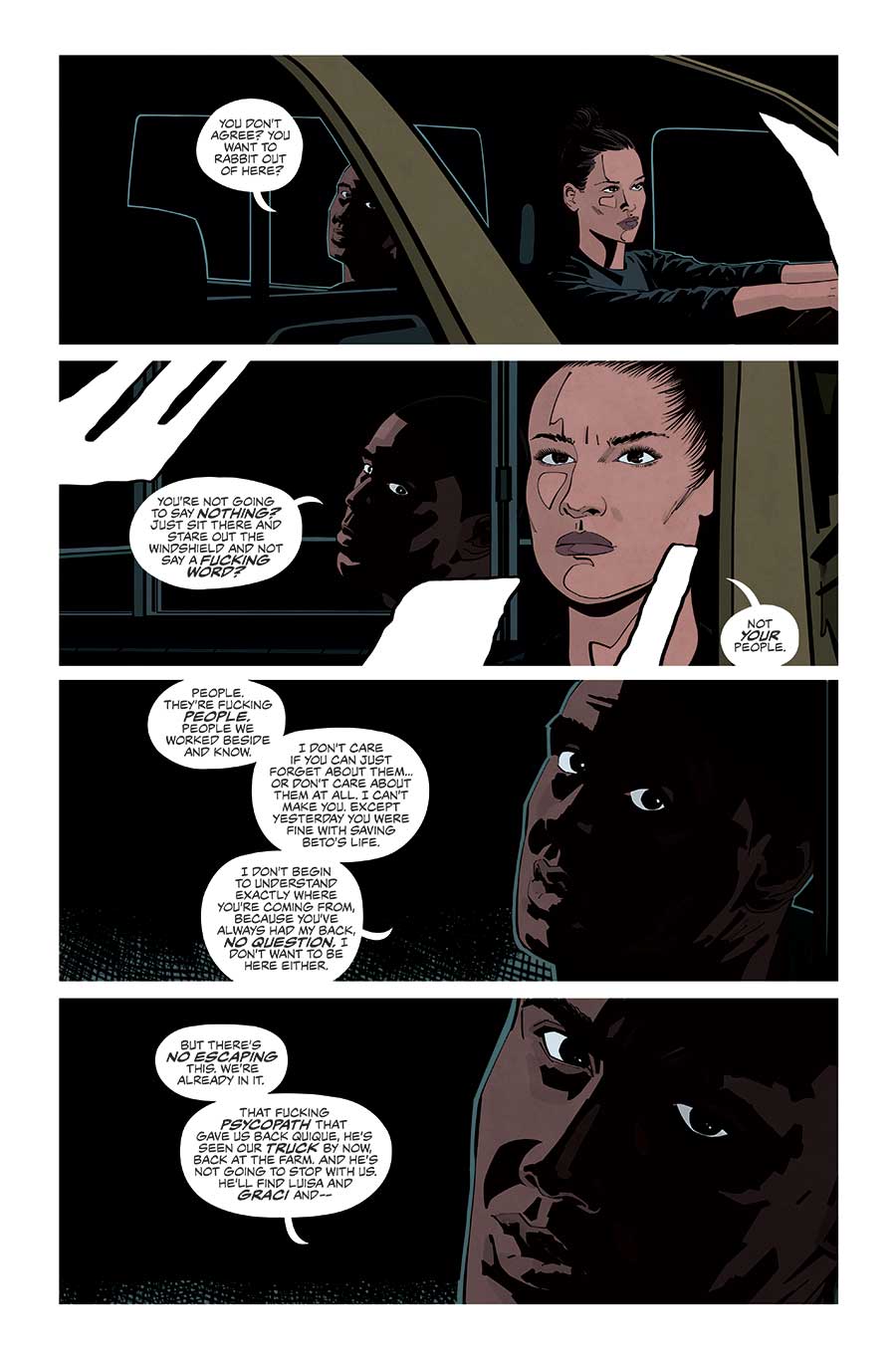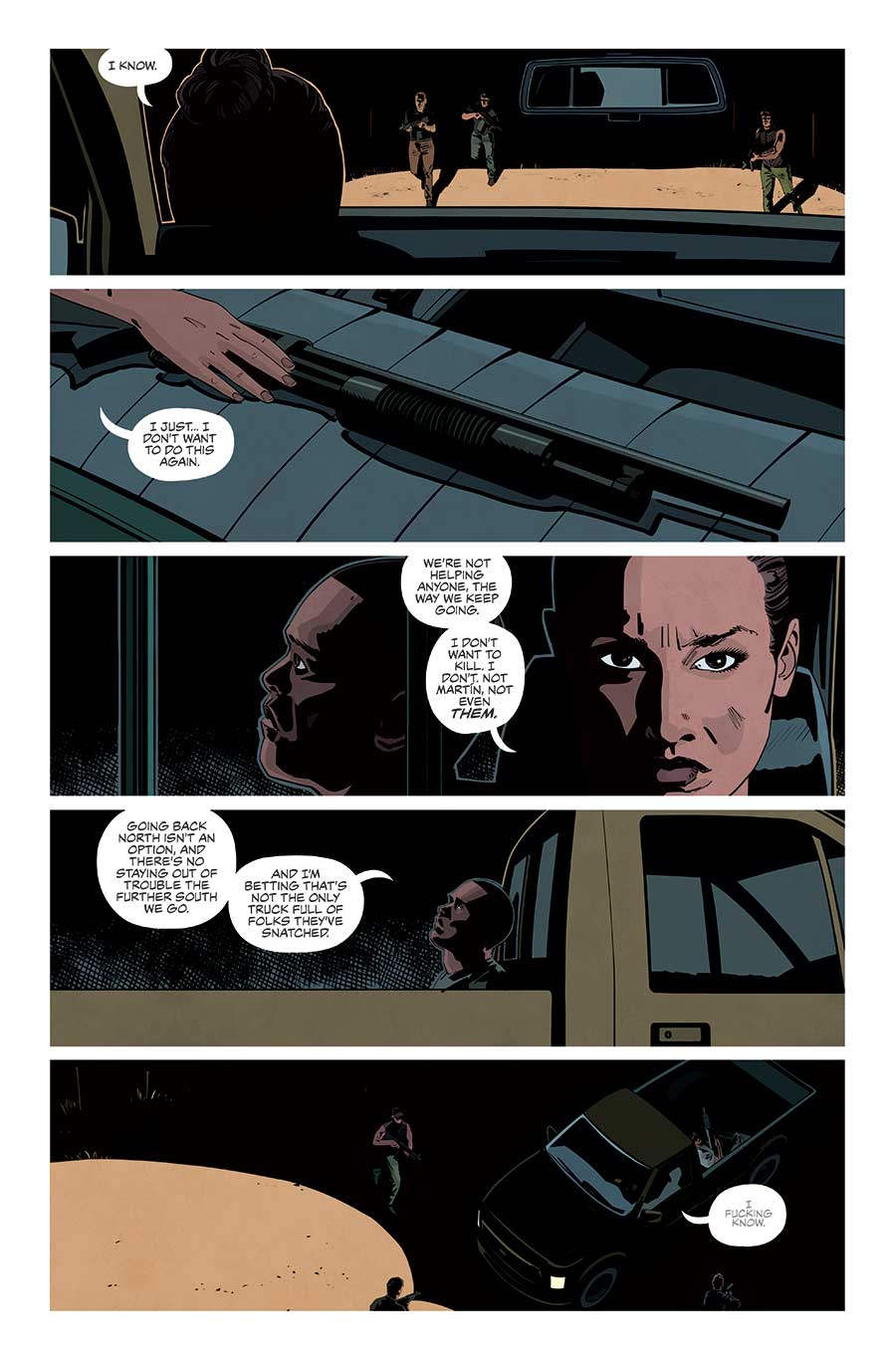 ---
REDNECK #7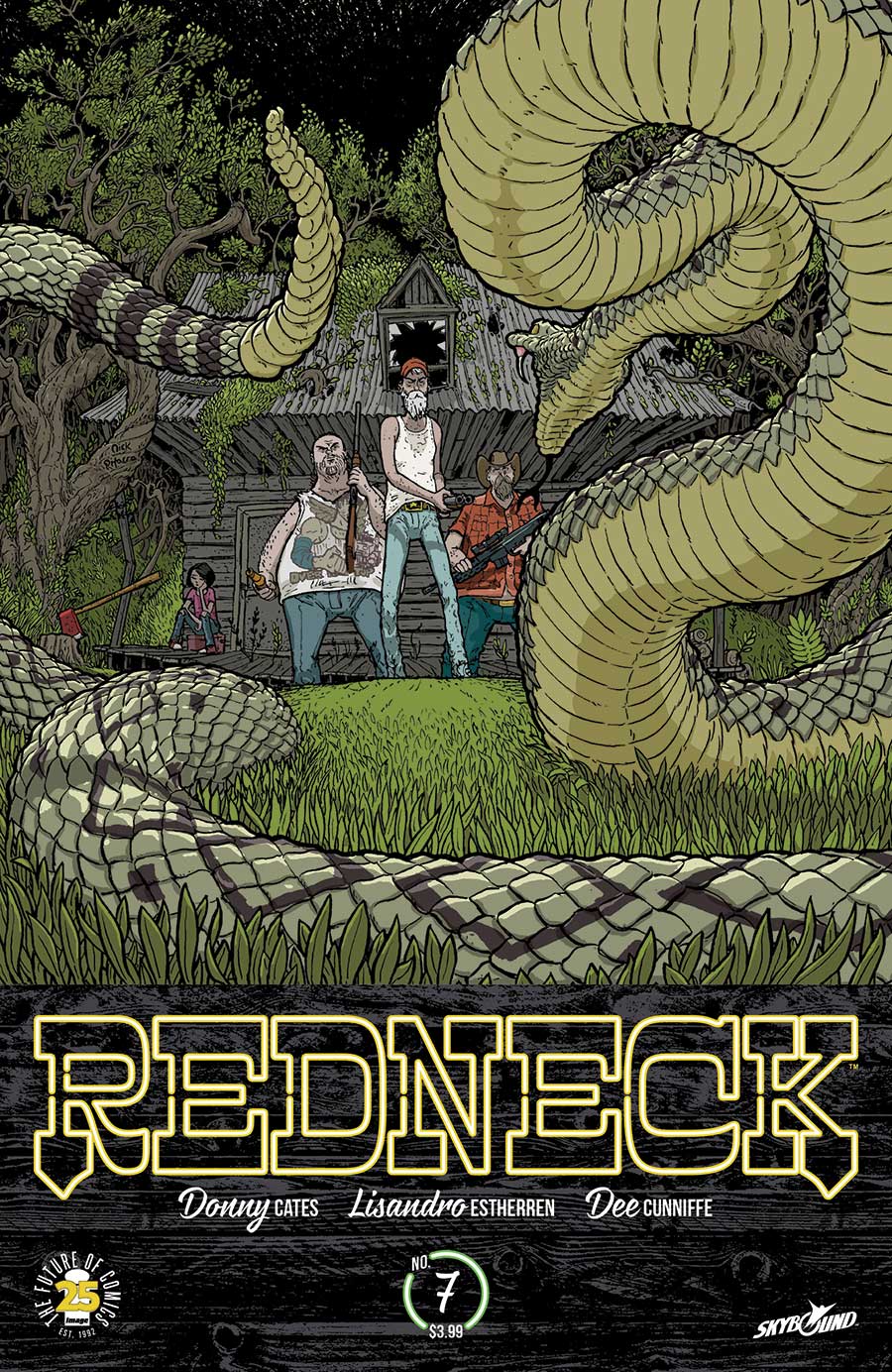 STORY: DONNY CATES
ART: LISANDRO ESTHERREN & DEE CUNNIFFE
COVER: NICK PITARA
NOVEMBER 22
32 Pages | Full Color | Mature | $3.99
"The Eyes Upon You" kicks off with the Bowmans lying low from the law with a new member of the family in tow. But there are rules to being a vampire…and when the rules are broken, the family will surely suffer…