Simon's brutal attack on The Scavengers left Jadis and our Power Rankings reeling. See how the Season 8 Week 10 events altered our characters' positions in our updated list below.
---
1. Negan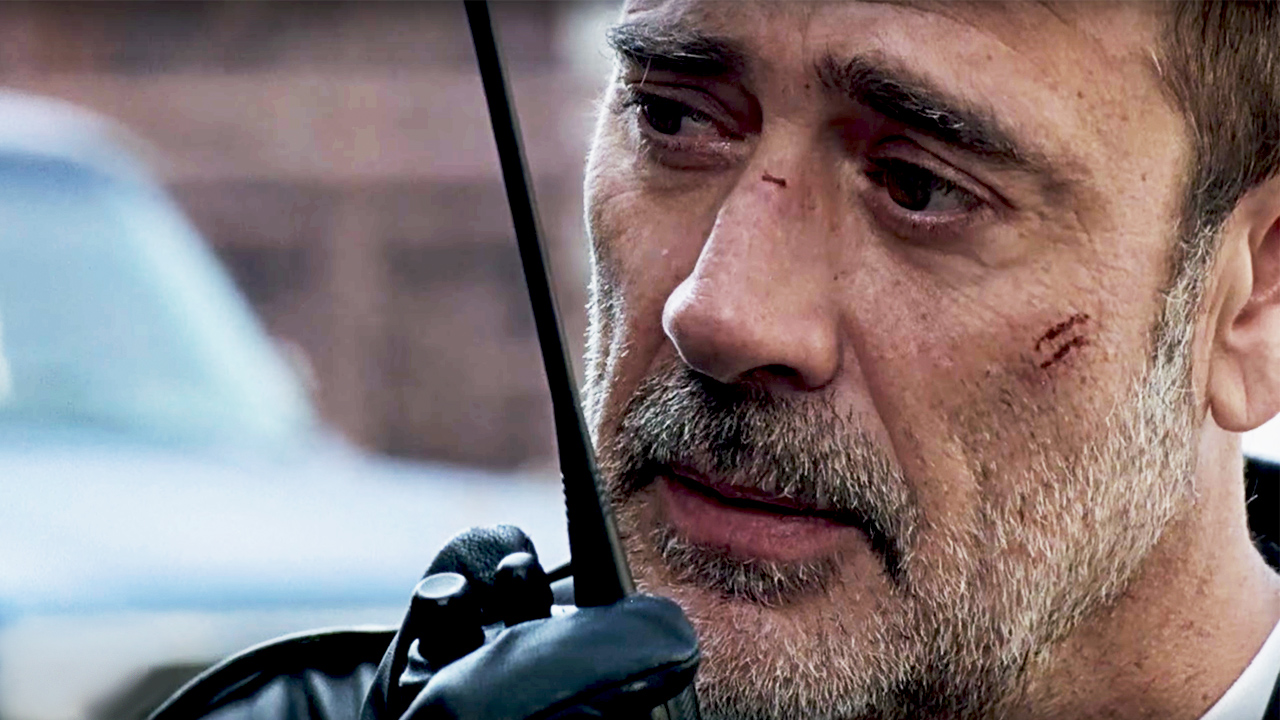 There's no question that Negan is the most powerful character in The Walking Dead. Even though Maggie was able to mail him a dead corpse and Simon massacred an entire community under his nose (and against his wishes), he's still running shit in the zombie apocalypse. Just look at how he handled Rick's walkie-talkie conversation…he blamed Rick for Carl's death and then hung up!
---
2. Maggie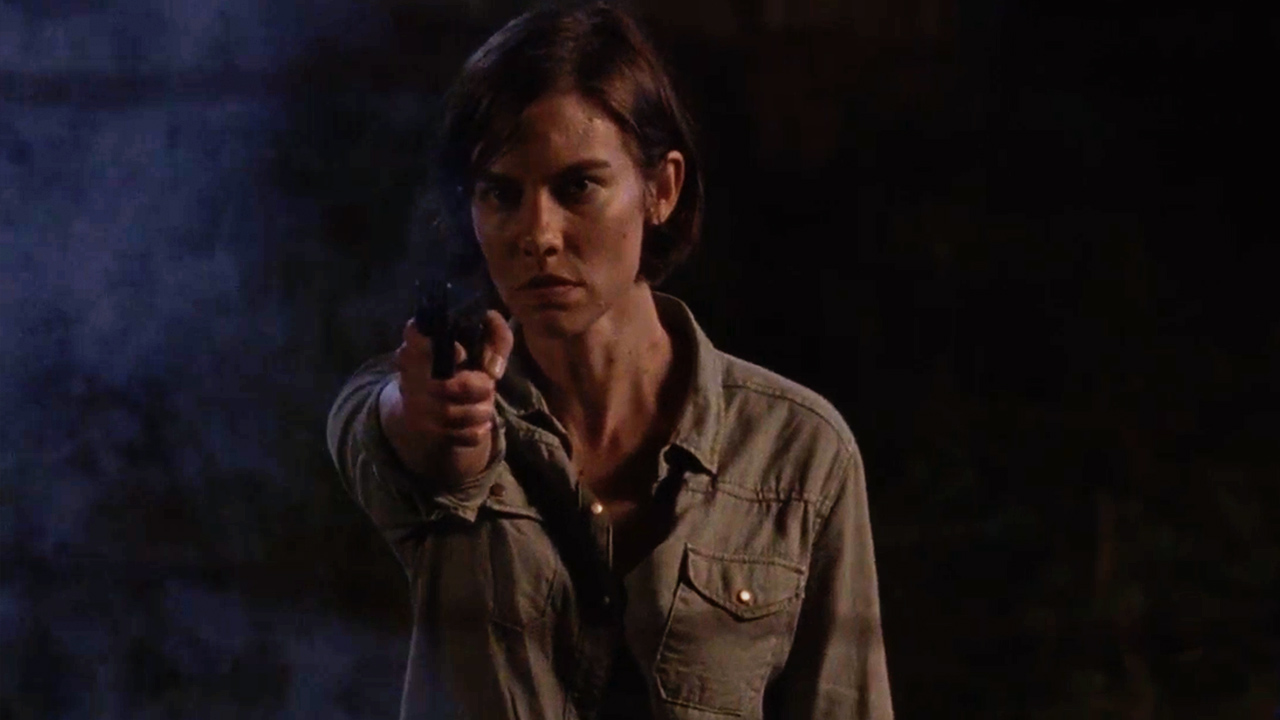 Maggie didn't make an appearance this episode but she did make a statement. Her delivery of a dead Savior to Negan's literal doorstep sent a clear message that she wasn't playing around. It also led to Simon getting chewed out by Negan – which may have tipped him over the edge when he slaughtered The Scavengers. Look for more out her soon.
---
3. Rick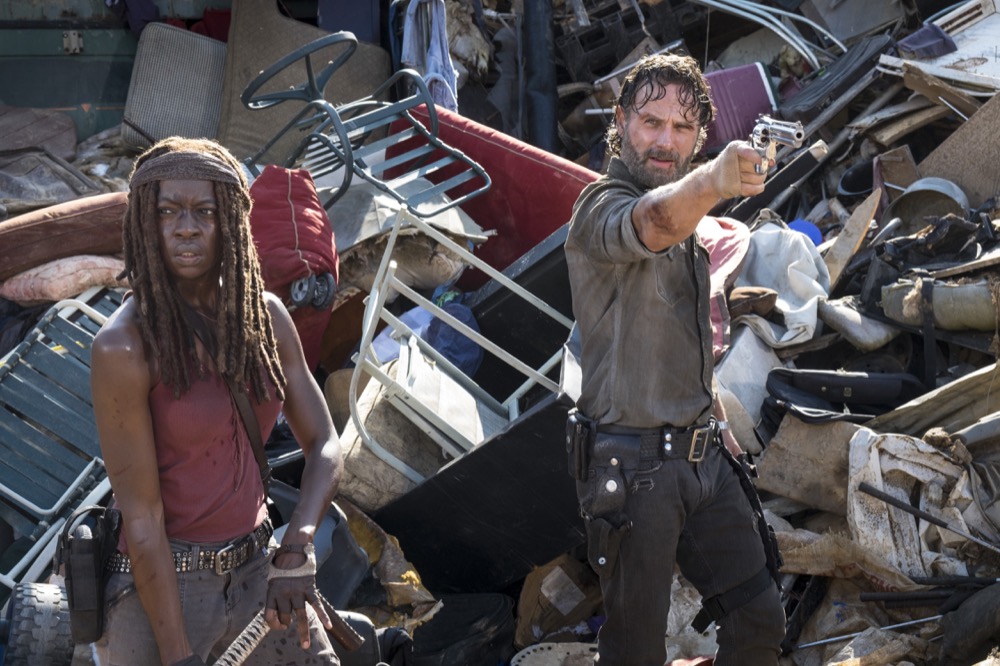 Rick took a lot of L's this episode. He couldn't extinguish a gazebo fire, he was too late in recruiting Jadis' community to the cause, and got dunked on by Negan when he radioed him in the end. He's deep in the third quarter of All Out War and will need a 2017 Falcons-esque comeback to have a chance against Negan.
---
4. Simon (+2)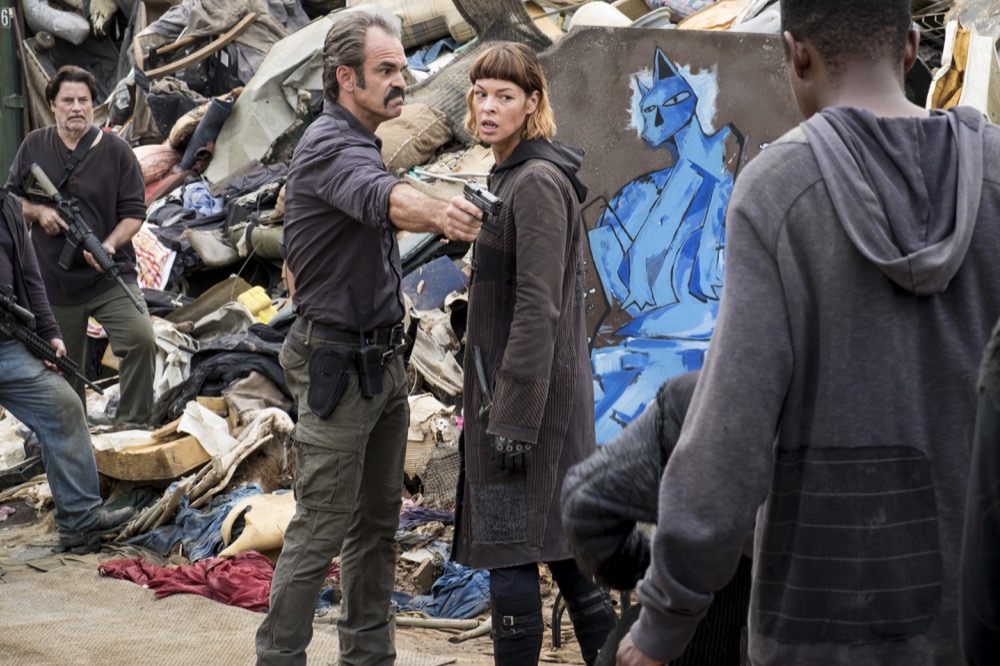 Simon's Scavenger massacre deserves its own memorial museum for how gruesome it was. Although he perverted Negan's instruction to "only kill one (member)" of Jadis' community – this act of violence (for now) awards him with more power than ever. But what happens when Negan learns of his attack? Time will tell.
---
5. Michonne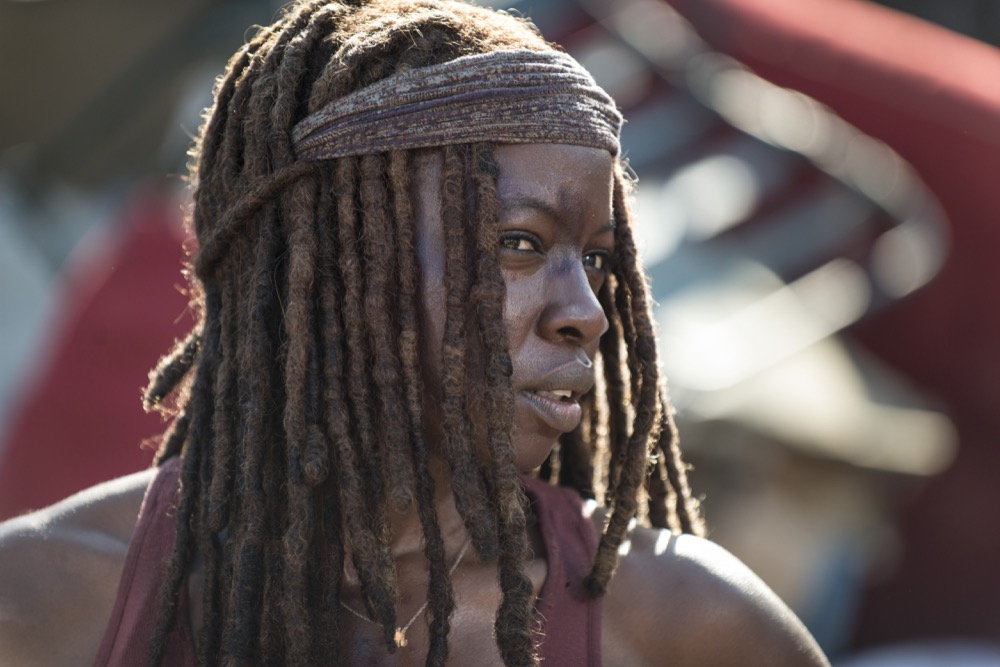 Michonne did her best to soothe Rick's grief over Carl, but it still wasn't enough. They'll need to overcome their grief together if they want any hope to defeat The Saviors.
---
6. Daryl (-2)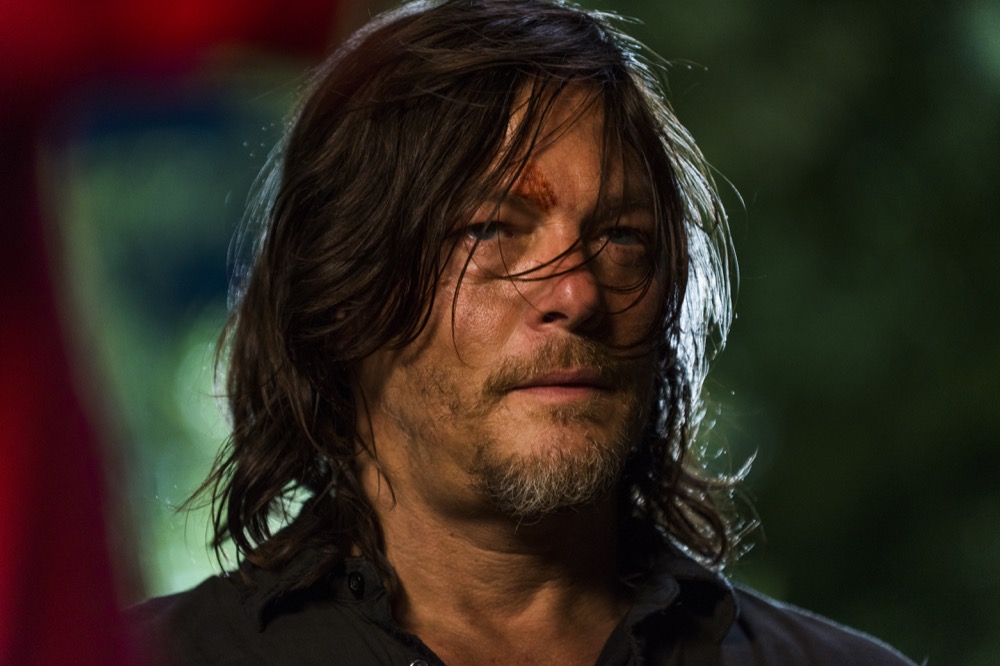 Daryl's only getting bumped down because Simon had to move up. Don't worry – Daryl will play a huge role in next week's episode as he attempts to lead the Alexandrians to Hilltop.
---
7. Ezekiel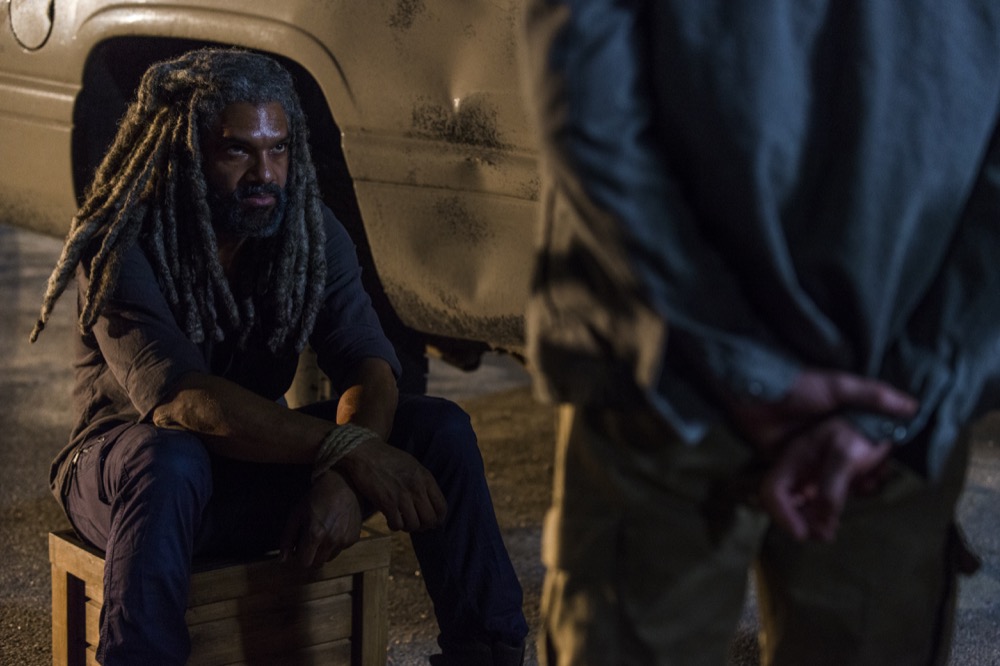 Ezekiel still runs what's left of The Kingdom, and until that changes he'll stay in our top 10.
---
8. Cyndie (NEW)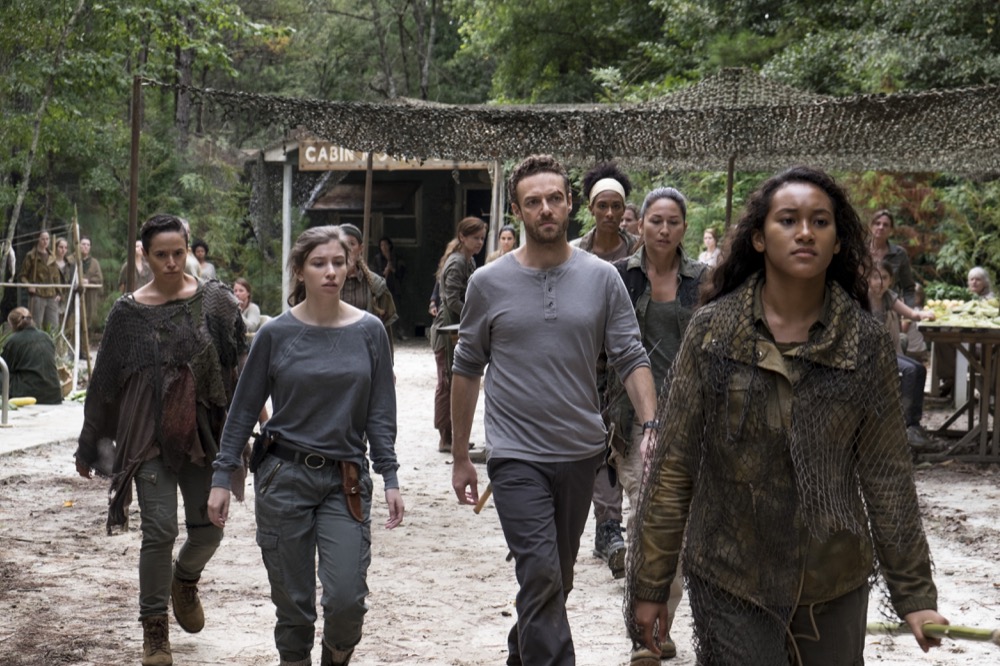 Natania's murder left Cyndie reluctantly in charge of the all-women and children Oceanside community. Although some of her peers – like the rambunctious child soldier Rachel – wants Aaron and Enid (and all outsiders, for that matter) dead, Cyndie has other plans. Rick's allies are running out of time to win the war, and Cyndie might just be the answer to some of their problems.
---
9. Carol (-1)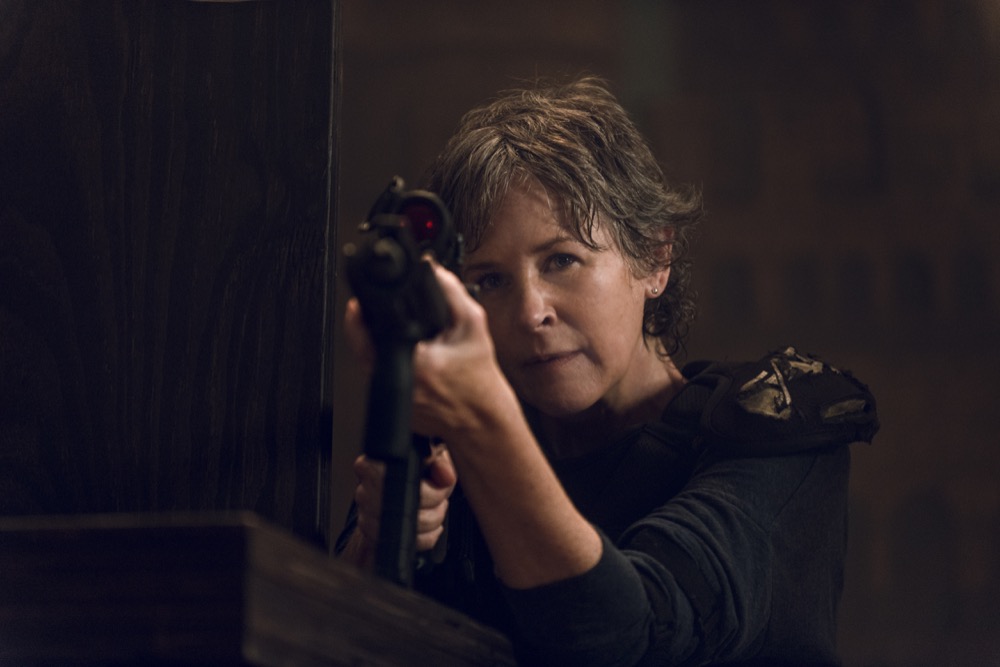 Carol wasn't in this episode but is still vital to Rick's fight against Negan.
---
10. Morgan (-1)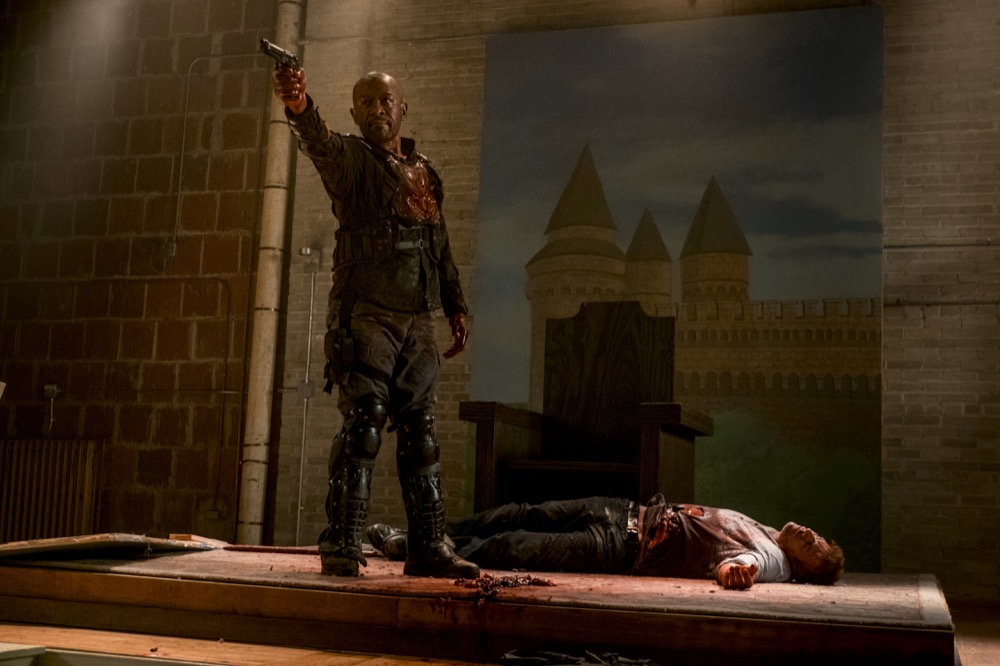 Morgan has a long way to go before he exercises his mental demons. The question is can he clear his head enough to make it to the end of the war?
---
11. Dwight (-1)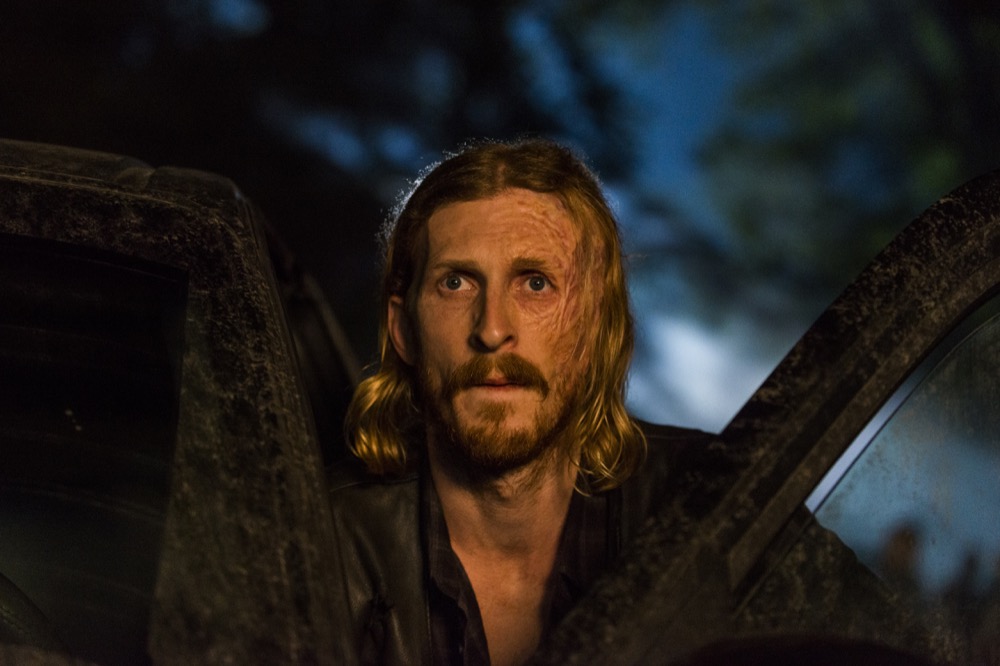 Like a lot of these characters, Dwight will play a huge role in next week's episode.
---
12. Aaron (+6)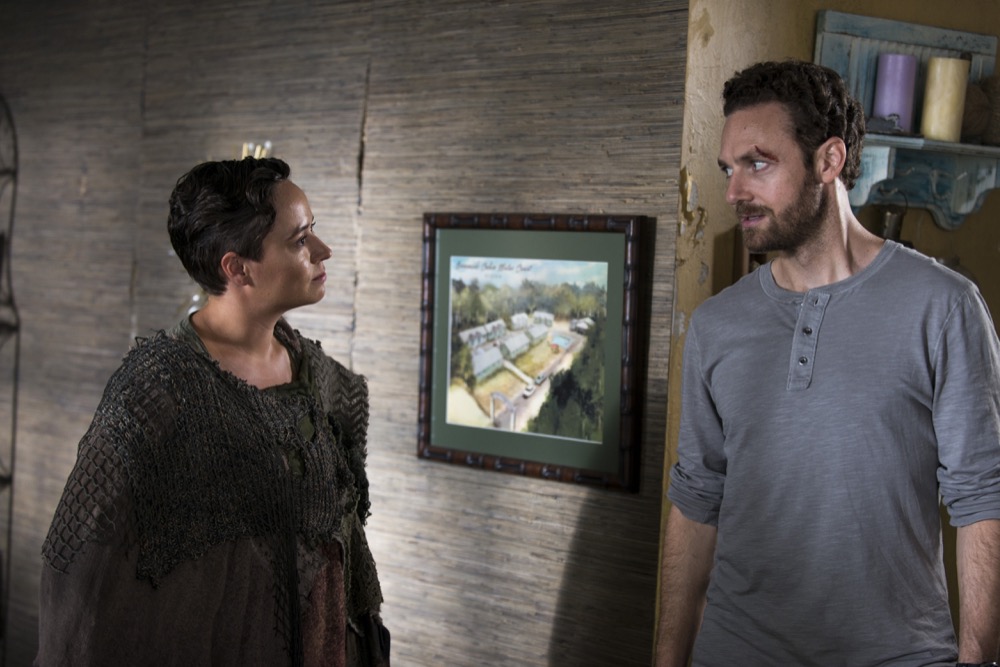 Aaron stepped up in a big way this episode. Even though Cyndie and her people didn't accept his terms, he still got them thinking. This sort of initiative could help Rick's group down the road.
---
13. Jesus (-2)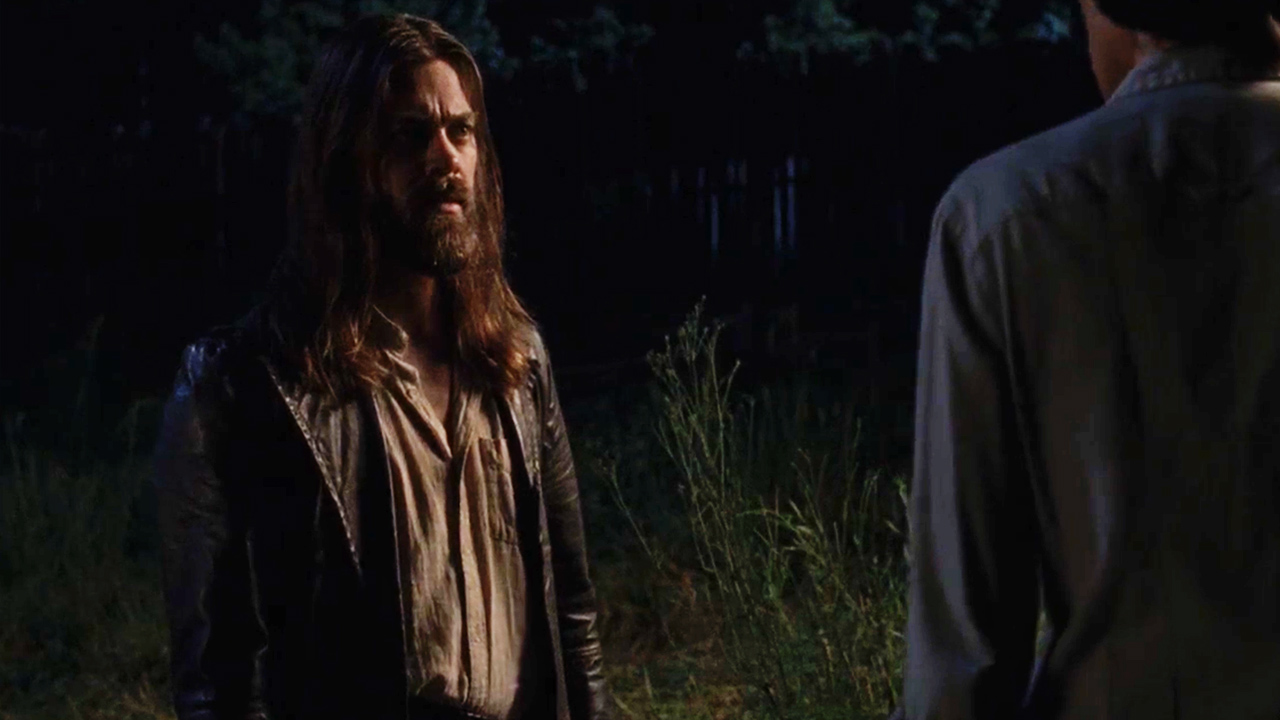 We have yet to see Jesus in the back half of the season, so until that changes we're dropping him down a bit.
---
14. Enid (+3)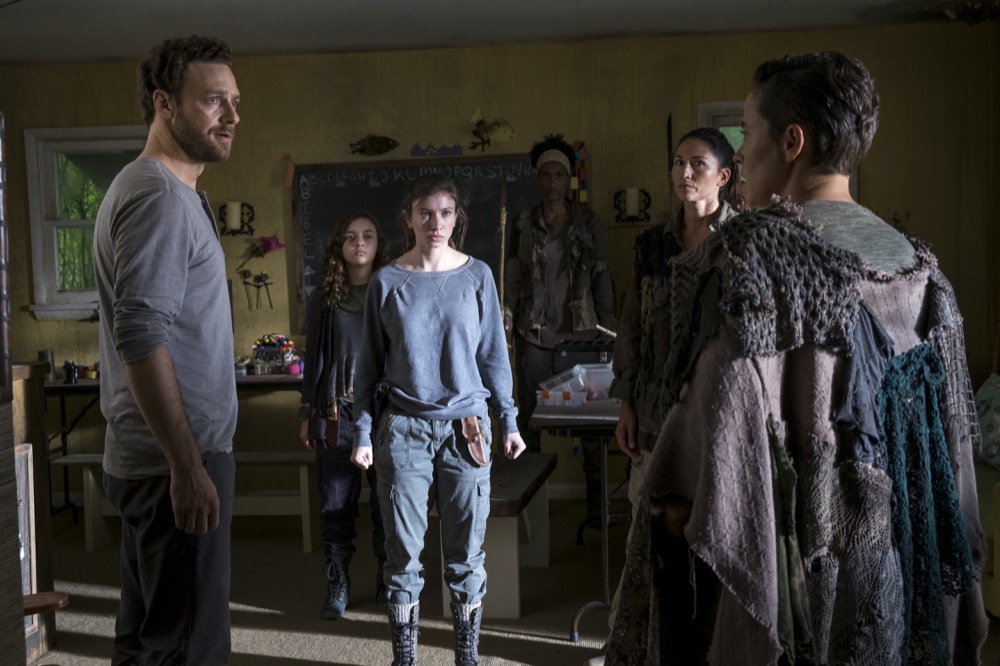 Enid doesn't care how upset Oceanside is that she killed their leader – this girl means business! OK, Enid – it's good to see you step up like this.
---
15. Tara (-3)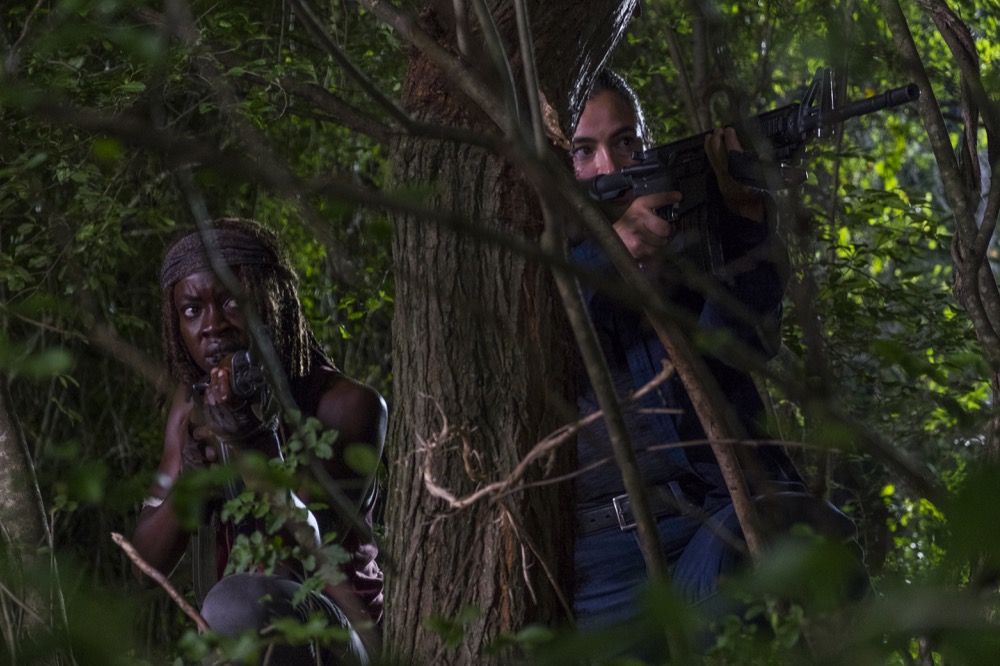 Tara's drop is only temporary – expect to see her return to form next episode when she ventures to Hilltop with Daryl and the others.
---
16. Jerry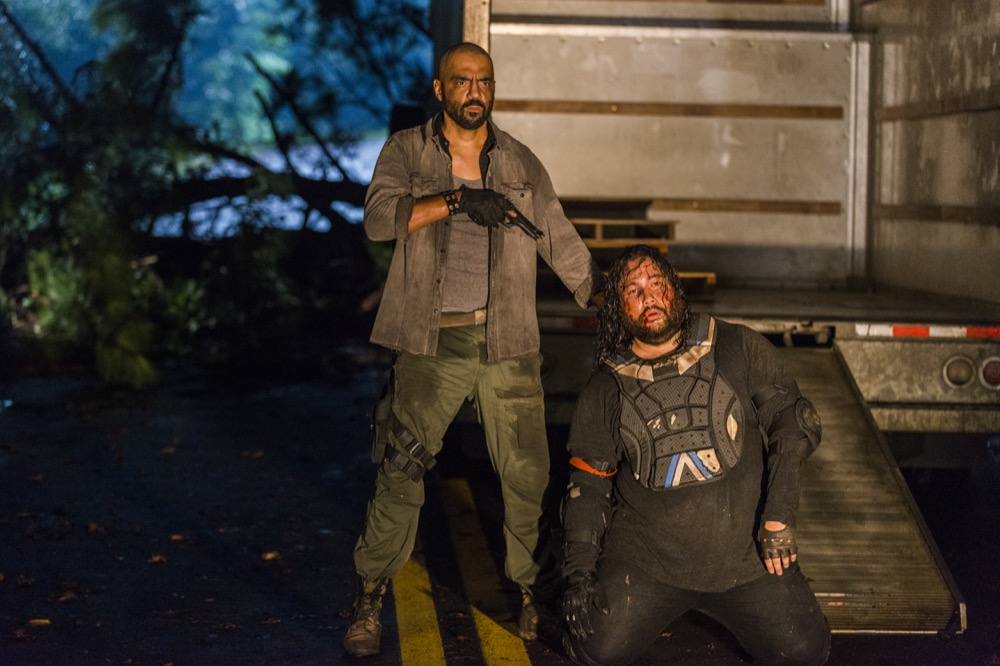 Jerry has been MIA in the last few episodes but is still Ezekiel's second-in-command, so for now we'll keep him at the 16 spot.
---
17. Eugene (-4)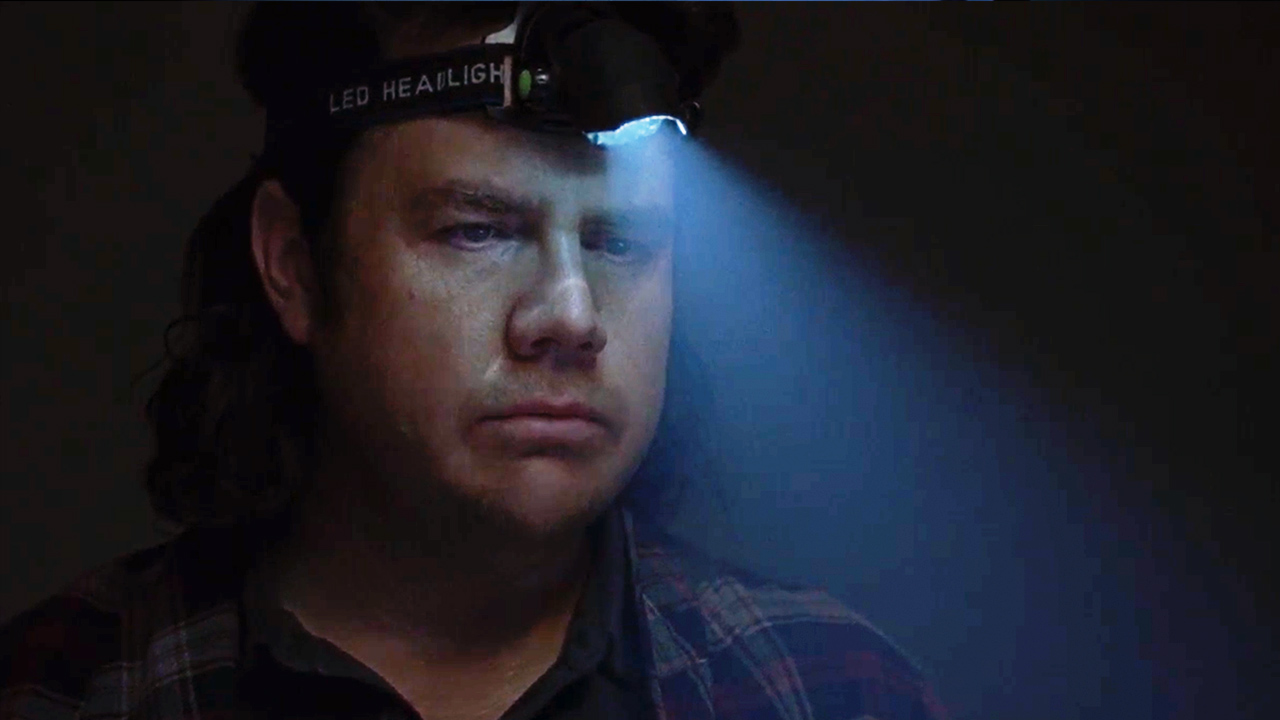 There's not a ton of power for the ammunition manufacturers, so until Eugene pulls something off we're knocking him down a few pegs.
---
18. Rosita (-4)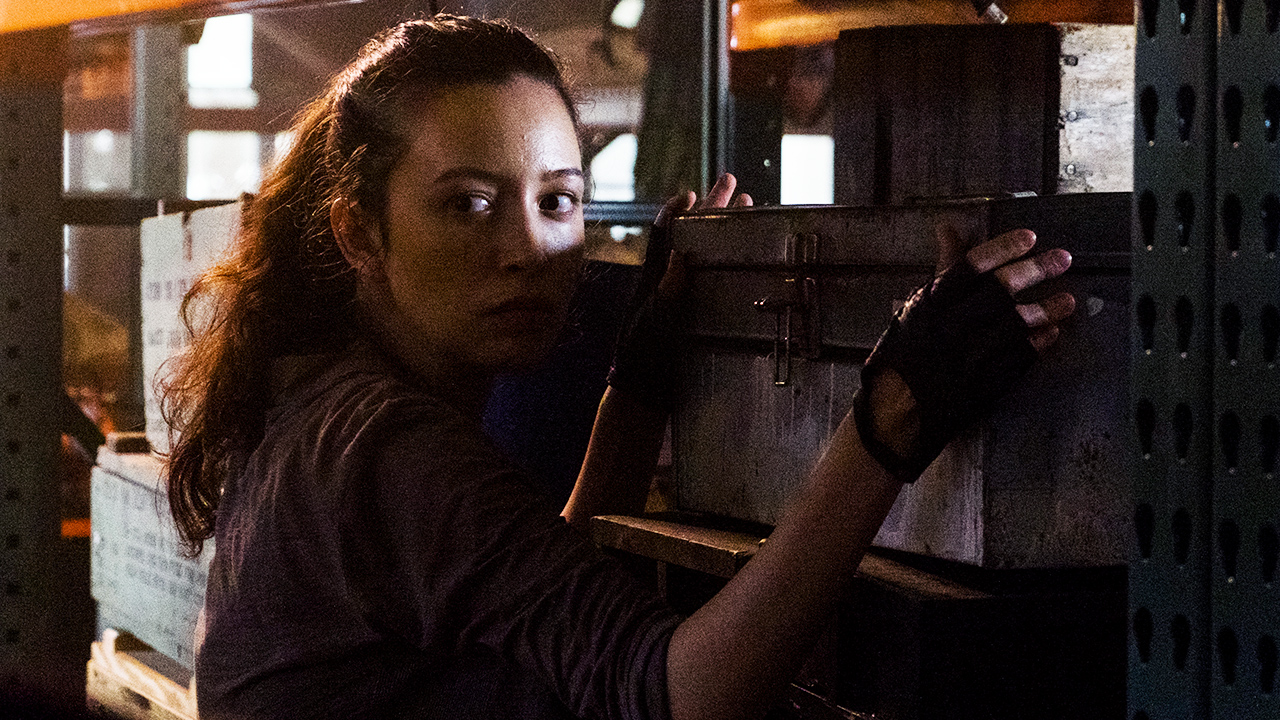 Like Tara, Rosita is poised for a larger role next episode.
---
19. Henry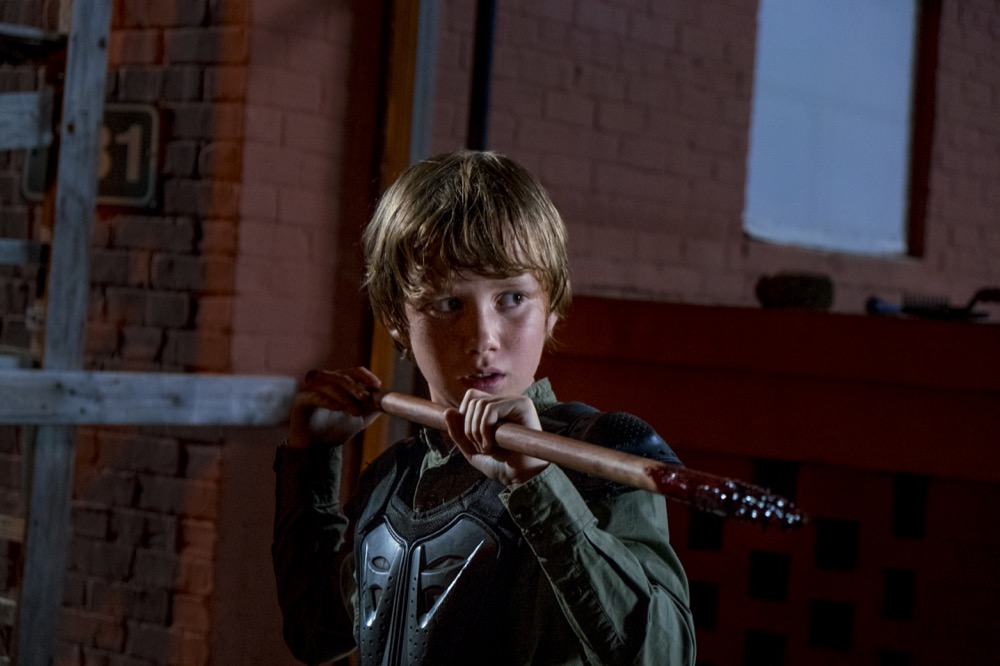 Henry's only in the rankings for courageously killing Gavin last episode.
---
20. Jadis (-6)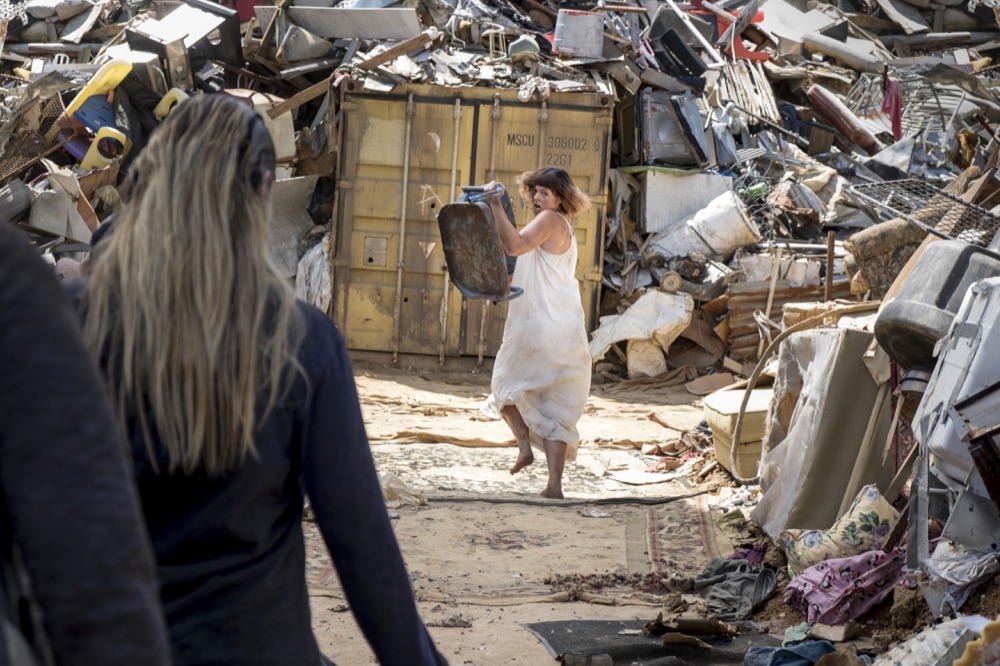 As brave as Jadis was to stand up to Simon this episode, it didn't matter. Simon was drunk with power and slaughtered her entire community, leaving her with nothing. Not even Rick was interested in recruiting her to his cause – and he's extremely desperate! This won't be the last we see of Jadis, but for now we're dropping her down significantly.
---
21. Father Gabriel (-1)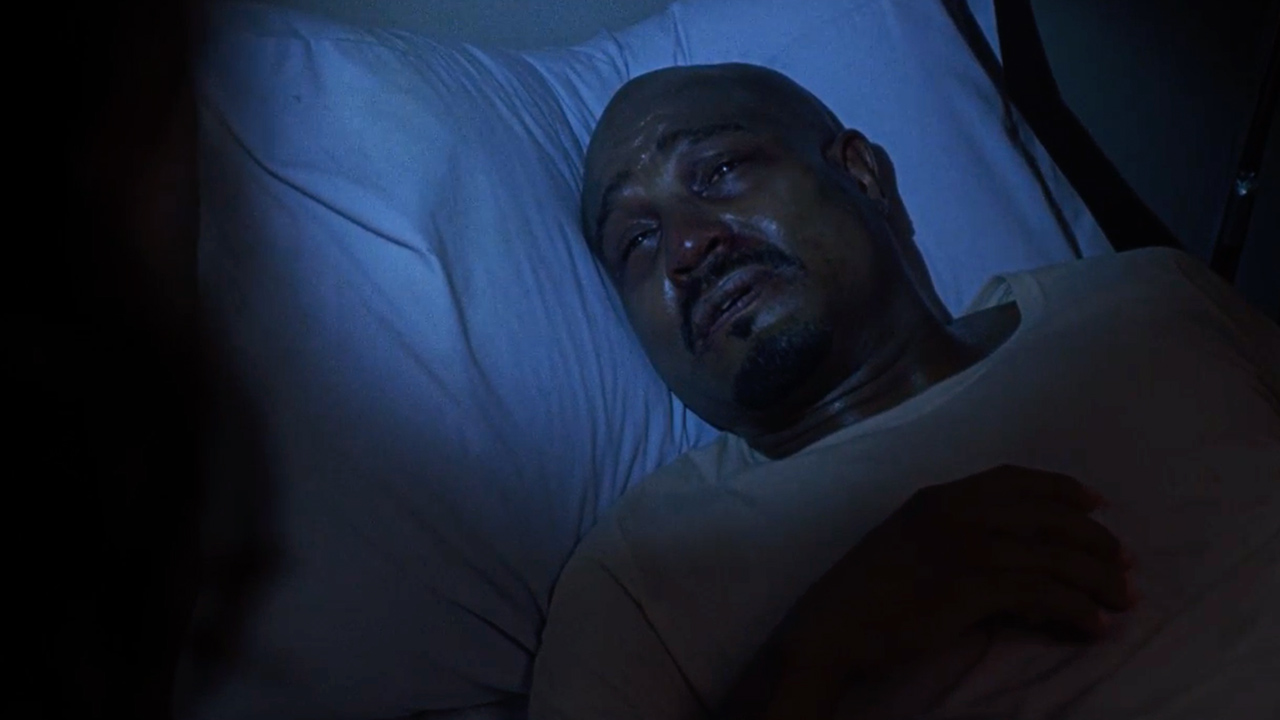 Father Gabriel will be featured heavily next episode.
---
22. Gregory (-1)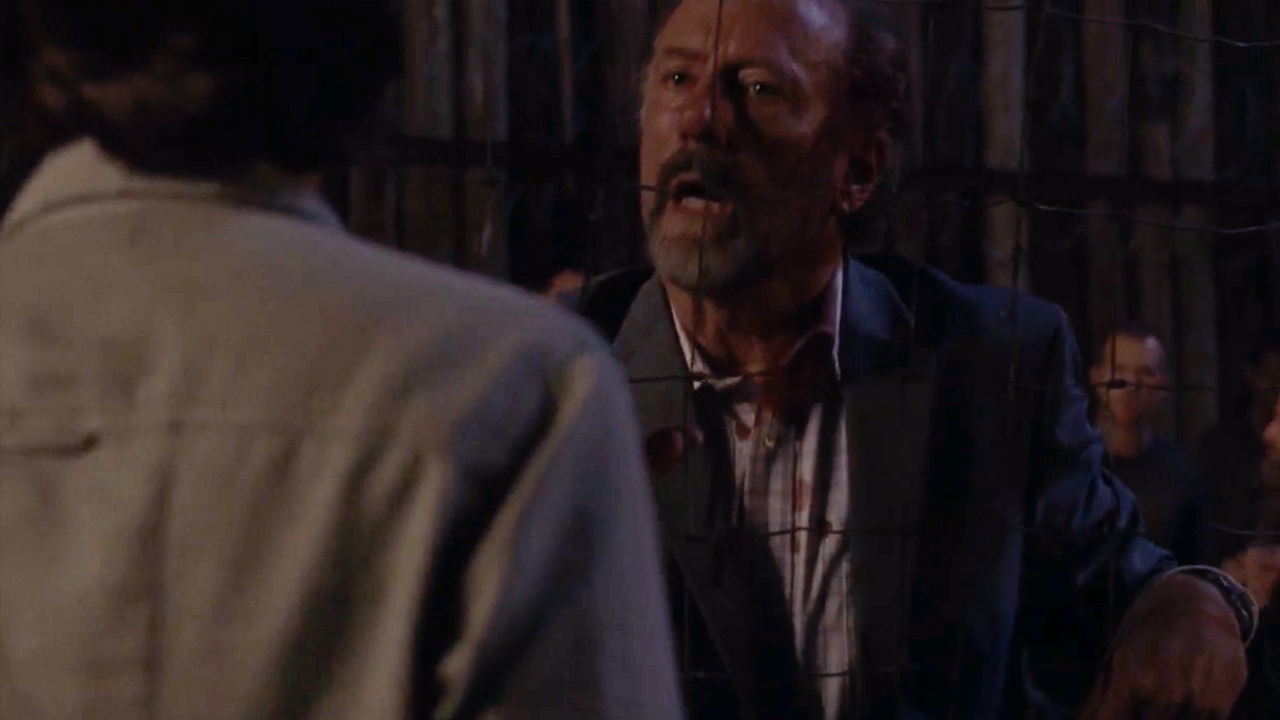 Gregory is the embodiment of the lag in HQ trivia.
---
What do you think of our Power Rankings? Did the right people get moved up/down? Tell us in the comments and join us next Wednesday for the latest Power Rankings!