After suffering through weeks of torment from The Saviors, Rick and his people are finally back and ready for war. The Mid-Season Premiere was loaded with action and some serious power fluctuations along with it. Below we rank the top Walking Dead characters by their power status:
---
1. Negan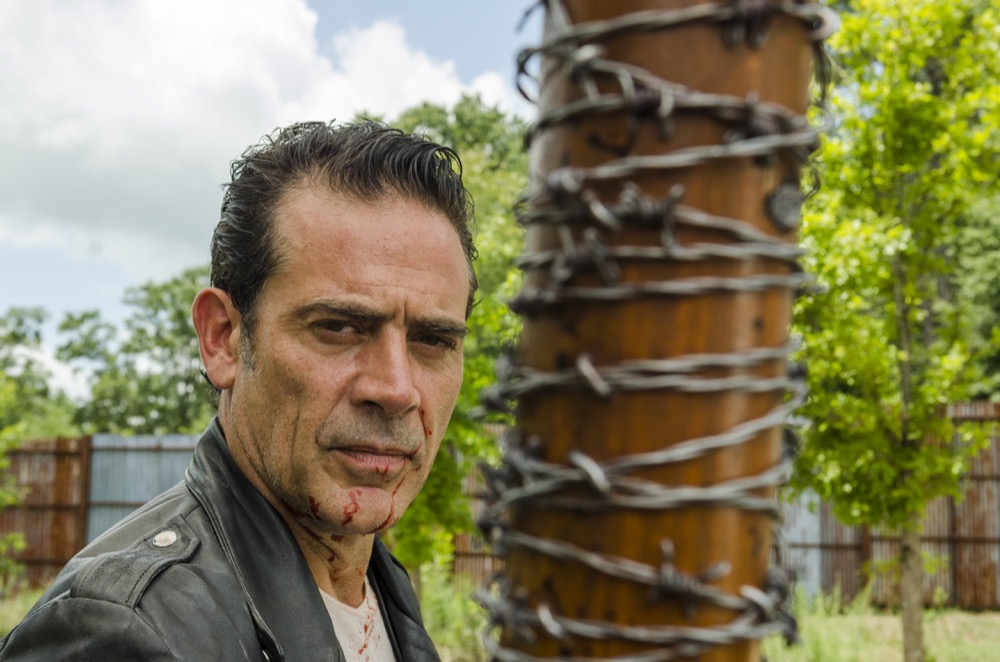 We may not have seen Negan this episode (although we did hear him eulogize Fat Joey over the radio), but make no mistake he still rules over EVERYONE. Sure, Rick has began an uprising, but until he actually recruits communities to his side Negan will comfortably remain on top.
---
2. Simon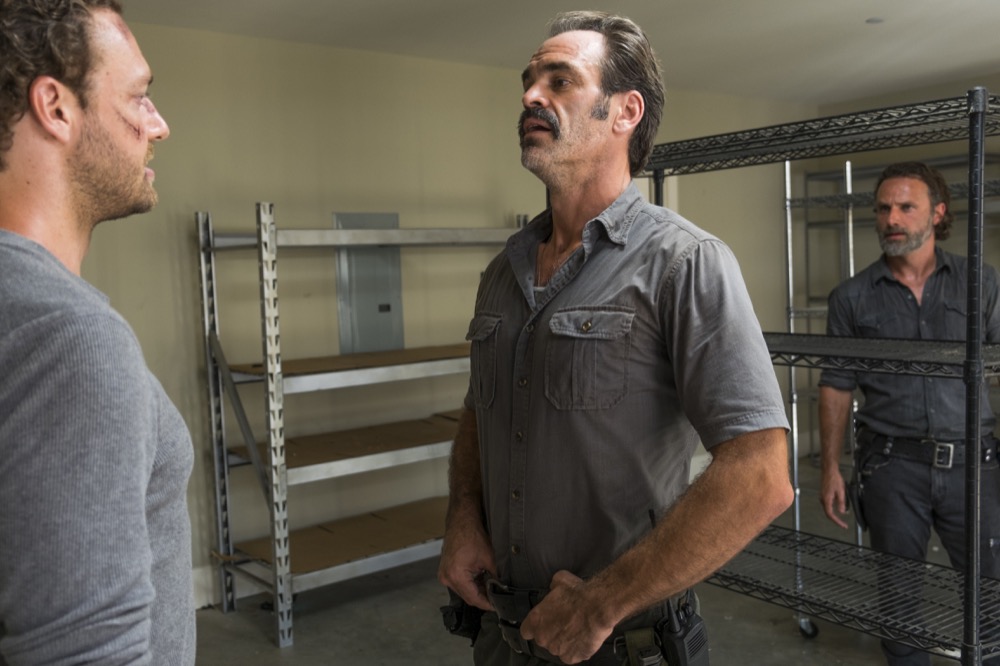 As long as Simon serves as Negan's right-hand man we can't in good conscience drop him below the second spot. He proved his ranking in this episode when he arrived unannounced to Alexandria searching for Daryl. Although he and the Saviors came up short, he promised Rick would be sorry if Daryl magically showed up…anywhere. Damn Trevor, you scary.
---
3. Rick (+1)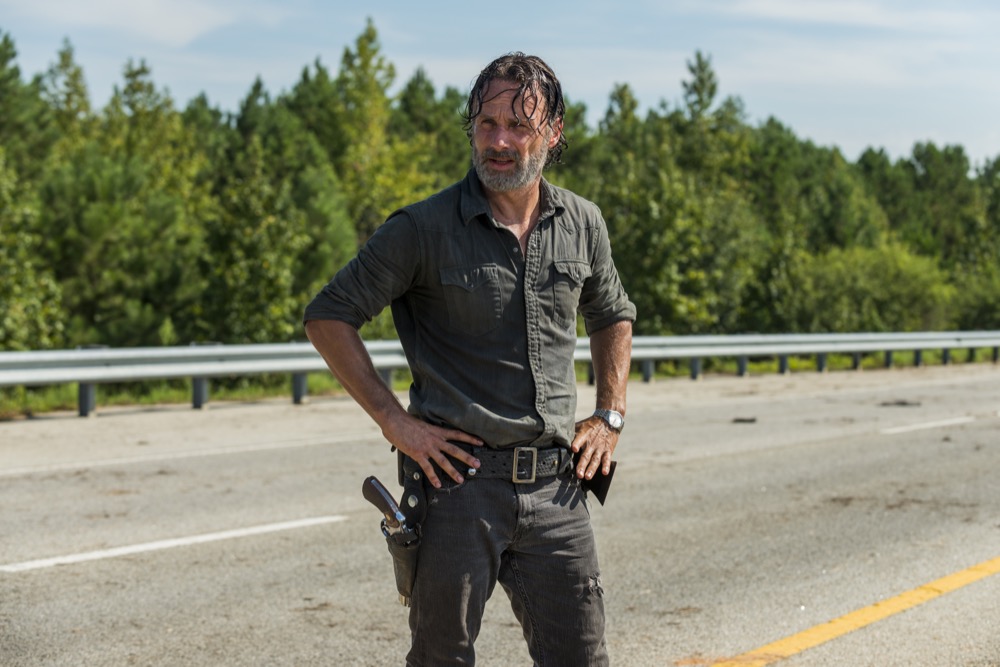 Rick is FINALLY back and ready to fight for his stuff…and thaaangs back. That's why we're lifting him up a notch on our power rankings – his plan to hide Daryl, thwart the Saviors, and steal the mines proved to be brilliant. His community recruiting effort may have fallen flat, and he might have been captured at the end, but if he's back to the Rick we know and love then Negan should start worrying.
---
4. Maggie (+2)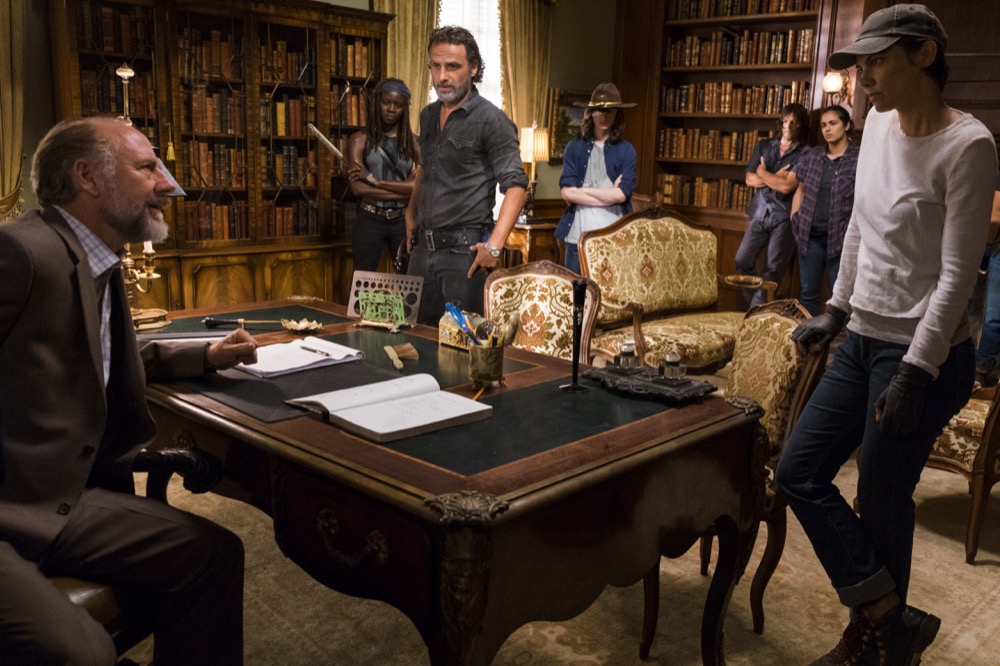 Despite resistance from Gregory, it seems like Maggie and her Hilltop group WILL assist Rick in the upcoming fight against The Saviors. Sure, she isn't technically the leader of The Hilltop but she IS calling the shots. Since she's more woke on the pertinence of it all than other communities *cough Ezekiel cough* we're moving her up a few spots.
---
5. Ezekiel (-2)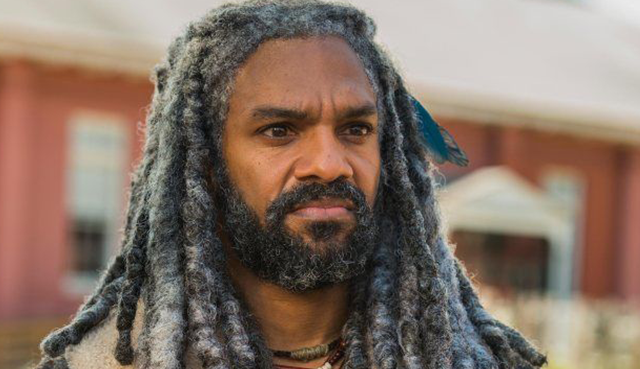 Damn it, Ezekiel. We know you hate The Saviors, but why can't you just join the fight? Is it because you already have it made at The Kingdom or is it because we still have 7 episodes left in the season? Whatever the case may be Ezekiel needs to wake up and realize the Saviors won't always treat his people so kindly.
---
6. Dwight (-1)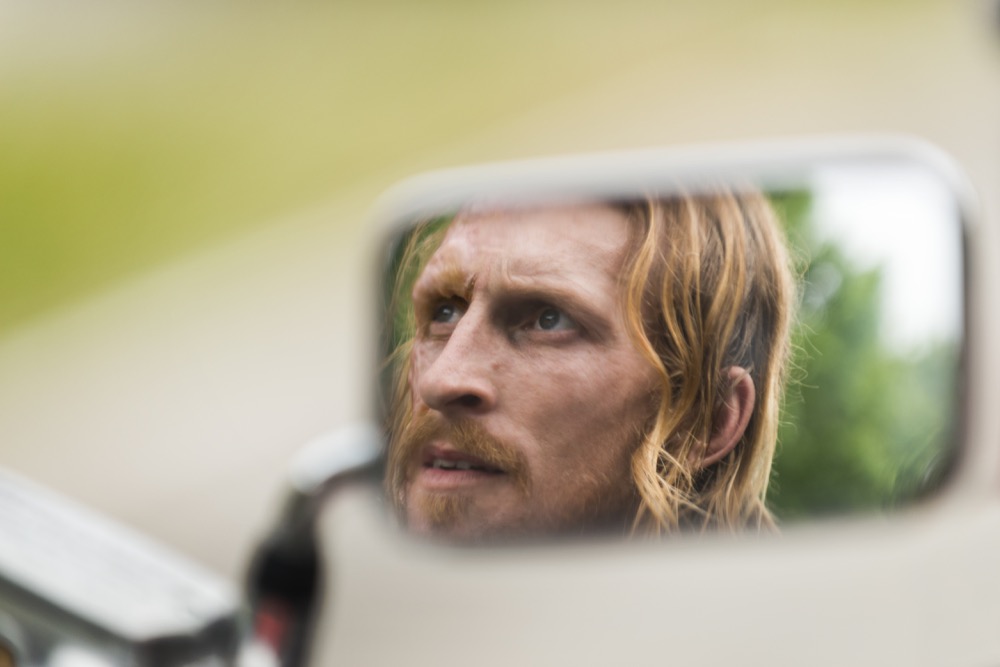 Dwight's been pretty quiet since we last saw him. Following Daryl's escape, we can't imagine life for him at The Sanctuary is easy. HOWEVER, as far as fans are concerned he IS still in Negan's good graces. So for the moment we're middling him out on our list.
---
7. Michonne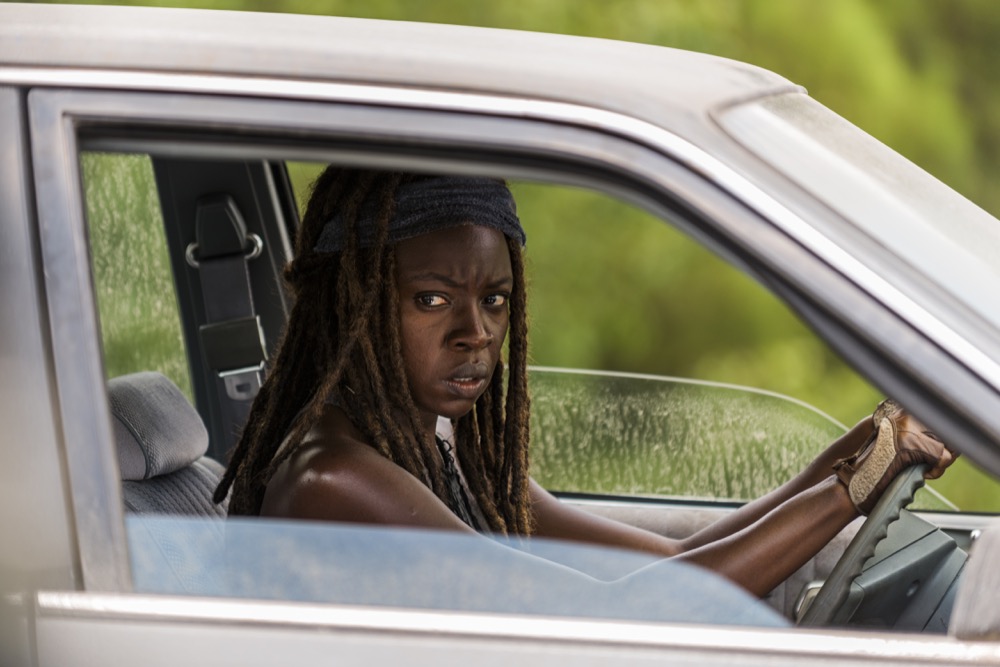 Michonne was a total badass this episode, most notably helping Rick clothesline hundreds of walkers in arguably the most amazing stunt in Walking Dead history. Doubters beware – Michonne is at full strength and with Rick by her side, is even more powerful.
---
8. Jesus (+1)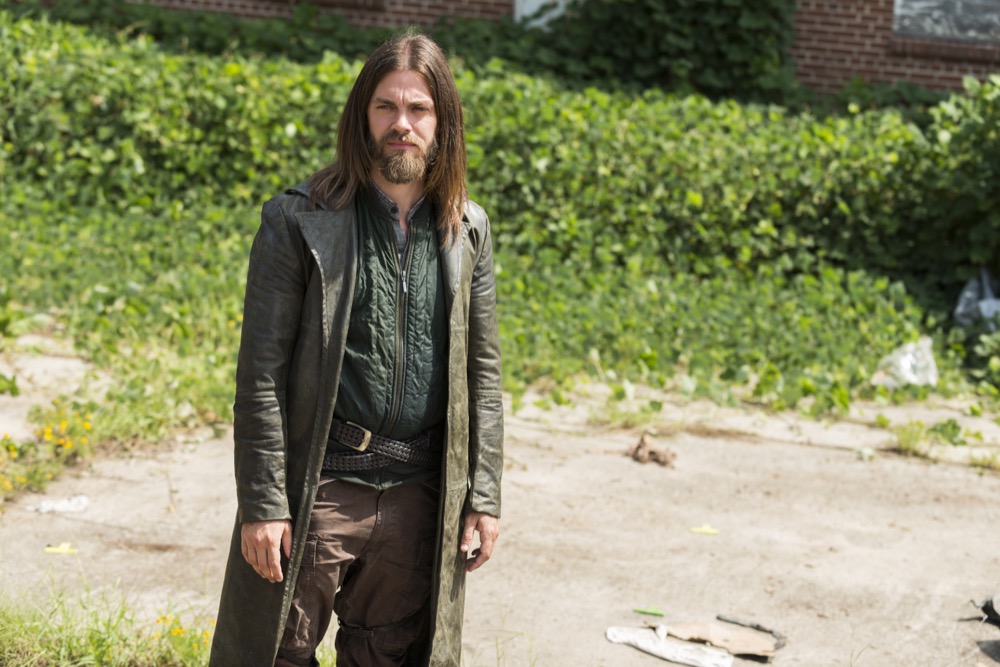 Everyone knows it's impossible to organize an uprising without Jesus. This week Rovia did his best to unite Alexandria, The Hilltop, and The Kingdom against The Saviors. Although Gregory and Ezekiel refused, Jesus' mediating powers might eventually be the ticket Rick needs to defeat Negan.
---
9. Daryl (+1)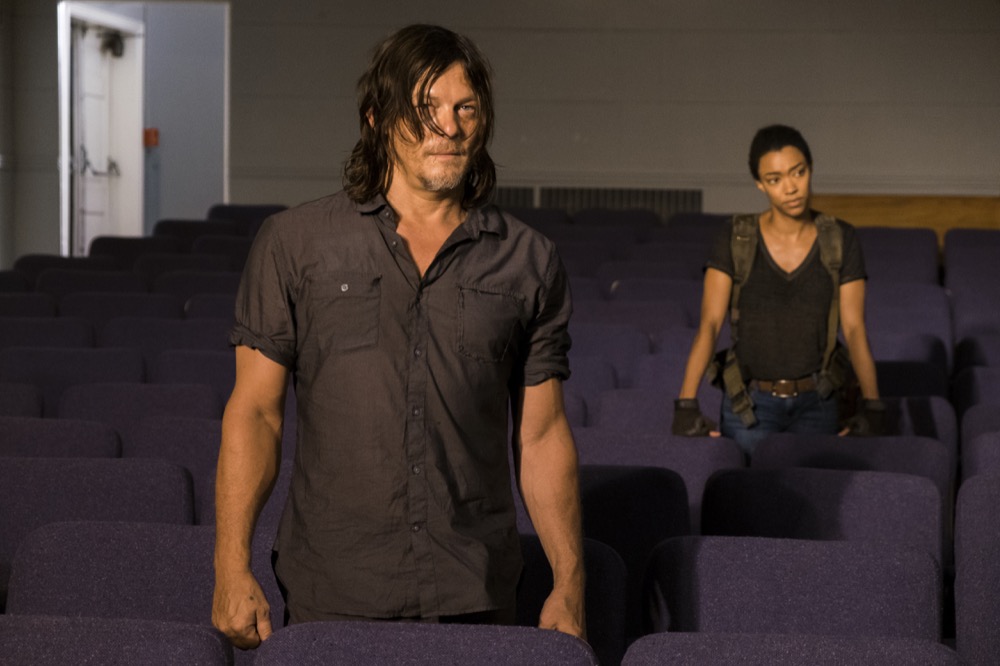 Hey, Daryl's back! And he SPEAKS! So happy to have Dixon back in the line-up; without him who would have called Gregory and Zeke on their bullshit? Although he's currently stuck hiding at The Hilltop, Rick DID task him with convincing Ezekiel to join them in the resistance. If he can pull that off without getting caught by The Saviors, expect to see him skyrocket these rankings.
---
10. Rosita (+1)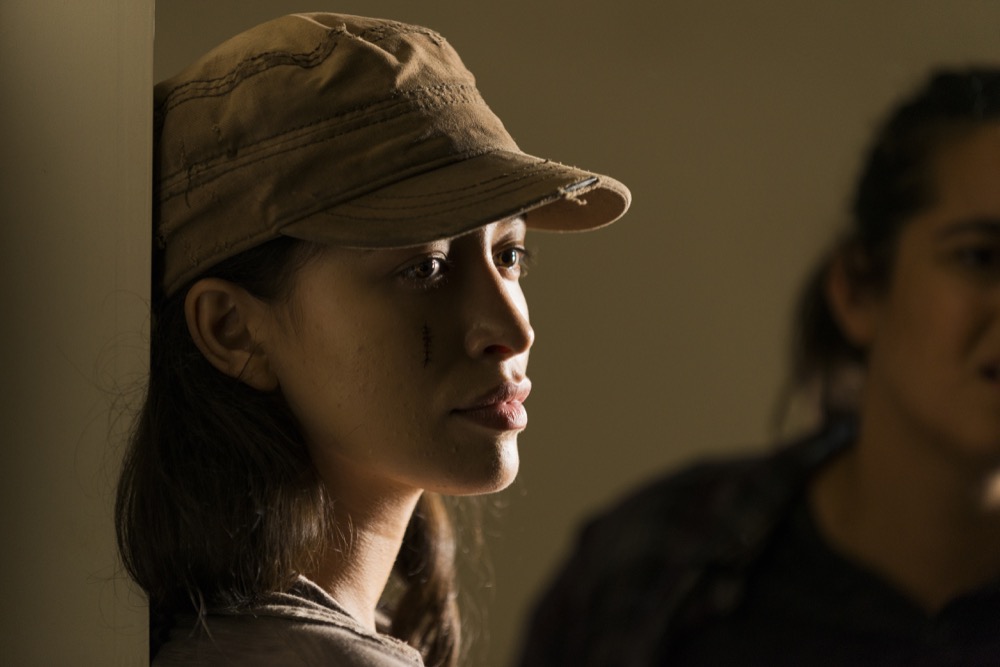 We know, Rosita and her sass were completely intolerable this episode (WE GET IT, ROSITA. YOU'RE PISSED ABOUT ABE. WE ALL ARE! GET OVER IT). But……she was PARAMOUNT in their grand walker massacre/bomb sabotage and retrieval plan and that's why she moved up a spot. So, good job.
---
11. Carl (-3)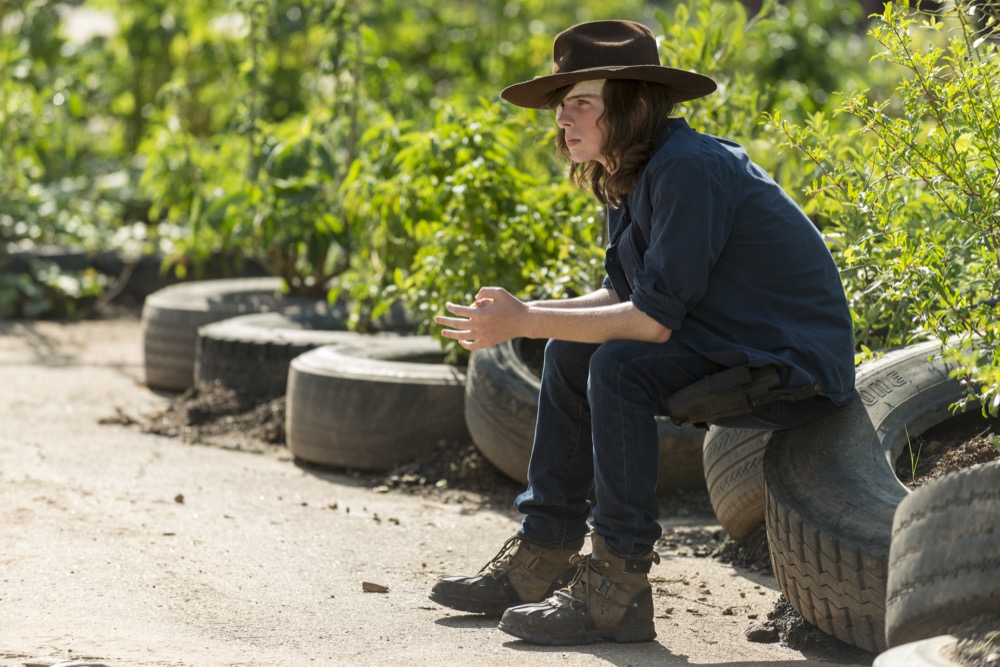 Nothing against Carl here, but he hasn't shown any bravado since 707 when he infiltrated The Sanctuary. He's just been standing around, getting trapped in cars, and eye-flirting Enid. So until he shows some REAL cajones, we have to keep him towards the bottom.
---
12. Gregory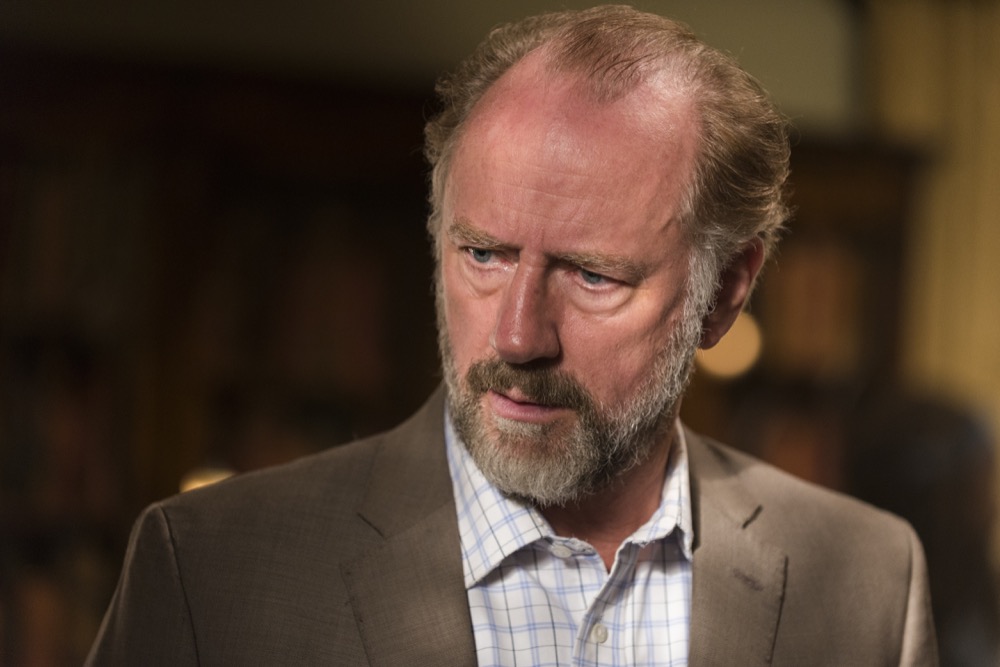 Gregory AKA the drunk uncle of the apocalypse who's ego is more fragile than a vase in a zombie store did nothing to improve his stock among the main power holders. Sure, he still technically runs The Hilltop (does he though?) but Maggie CONTINUES to usurp him at every turn (See: Maggie recruiting his own people at his front door). We'll keep him in the rankings, but we're not happy about it. RHETORICAL!
---
On the Bubble: Father Gabriel, Carol, Richard, Sasha, Morgan.
---
How do YOU feel these characters should be ranked? Did we get it right? Discuss with us in the comments!