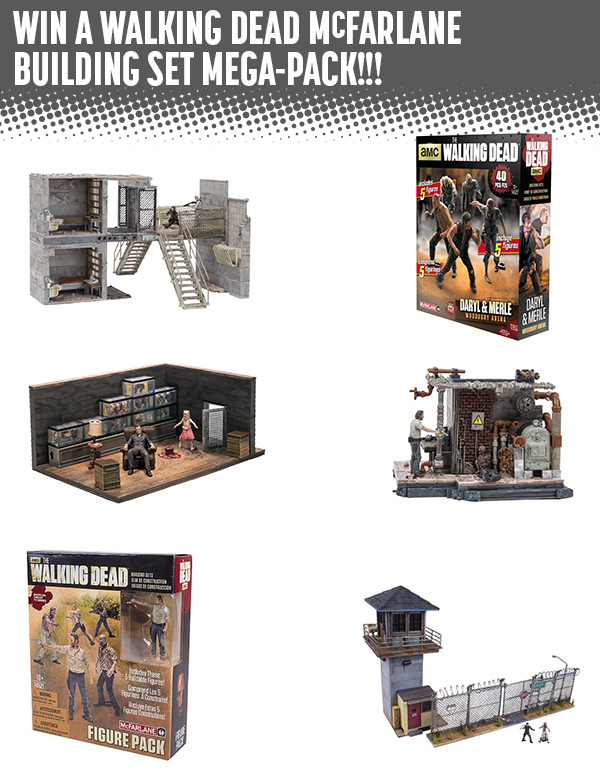 Just for Skybound Insiders (if you comment here, you're already one)! If you want to win a McFarlane Toys Walking Dead Building Set Mega Pack, just put ONE comment—ANY comment—down below! All we ask is that you're nice, keep it short, and live in the United States. We'll pick TWO Insiders at random to win the following building sets:
Prison Tower and Gate
Prison Boiler Room
The Governor's Room
Prison Catwalk
Figure Pack 1
Merle & Daryl Arena Figure Pack
AND a bonus Prison Tower set!
Contest ends October 30th, 2016 so get your comments in!
UPDATE!
We've picked our winners!
Jokn00 and mollenhauerkeith! We'll reach out to them and HOPE they live in the US. If not, we'll randomly pick ANOTHER name and so on! Thanks for entering!