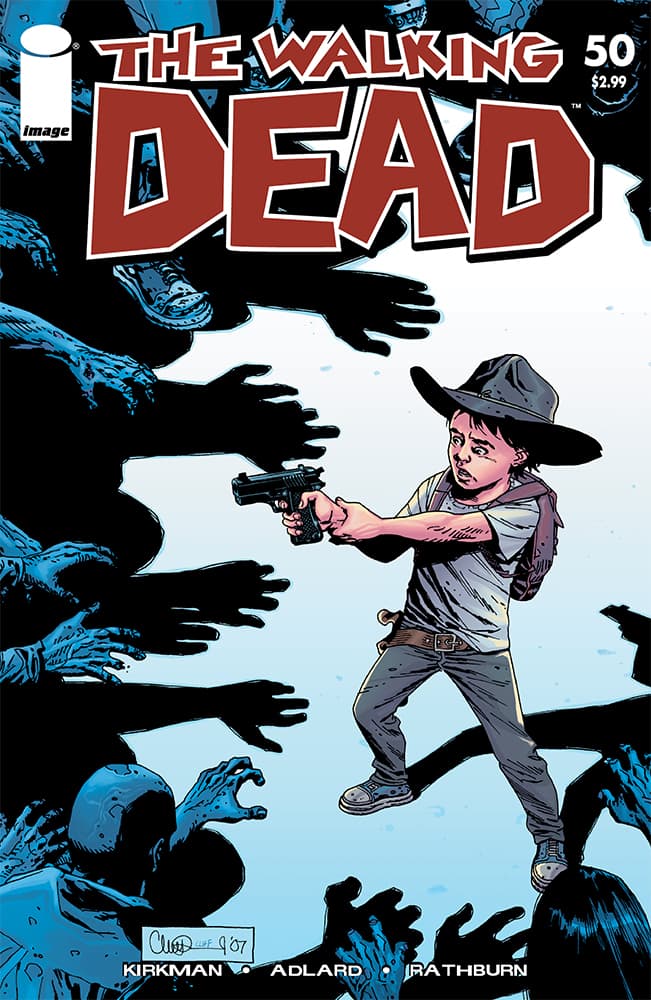 The Walking Dead #50
All alone now. For this landmark 50th issue we present a special stand-alone tale that will both warm your heart and chill you to the bone.
MoreThe Walking Dead
AMC announced that their third Walking Dead series, The Walking Dead: World Beyond will premiere in April 2020 and only ...