Are we close to seeing The Whisperers? Will we see more Richonne this season? And how tf has Lucille survived this long? We answer that and more in this week's Walking Dead fan mailbag.
---
The Whisperers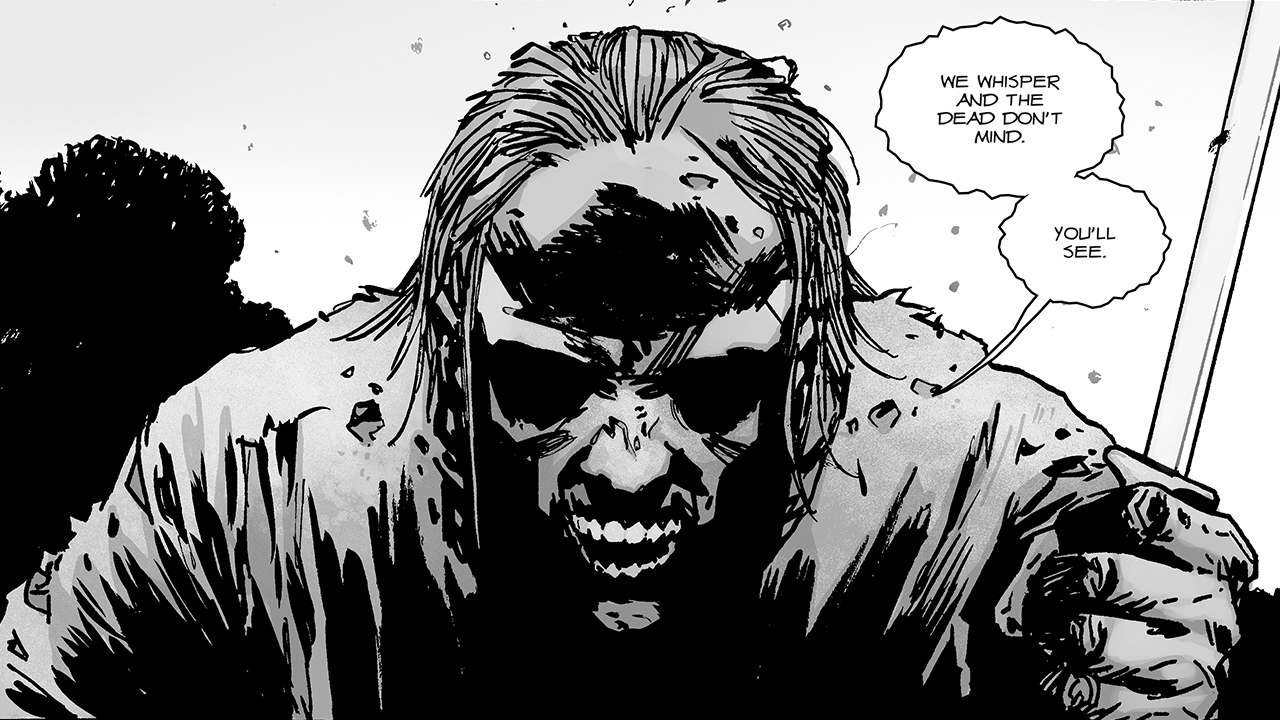 When are going to start seeing The Whispers?

— Michael Ashford (@ZodAshford) March 22, 2018
Who said they haven't already been hinted at? (Read more on that fan theory here). We won't get to the human skin-wearing villain group from The Walking Dead comics this season, but Scott Gimple has teased that The Whisperers are coming soon.
---
More Richonne?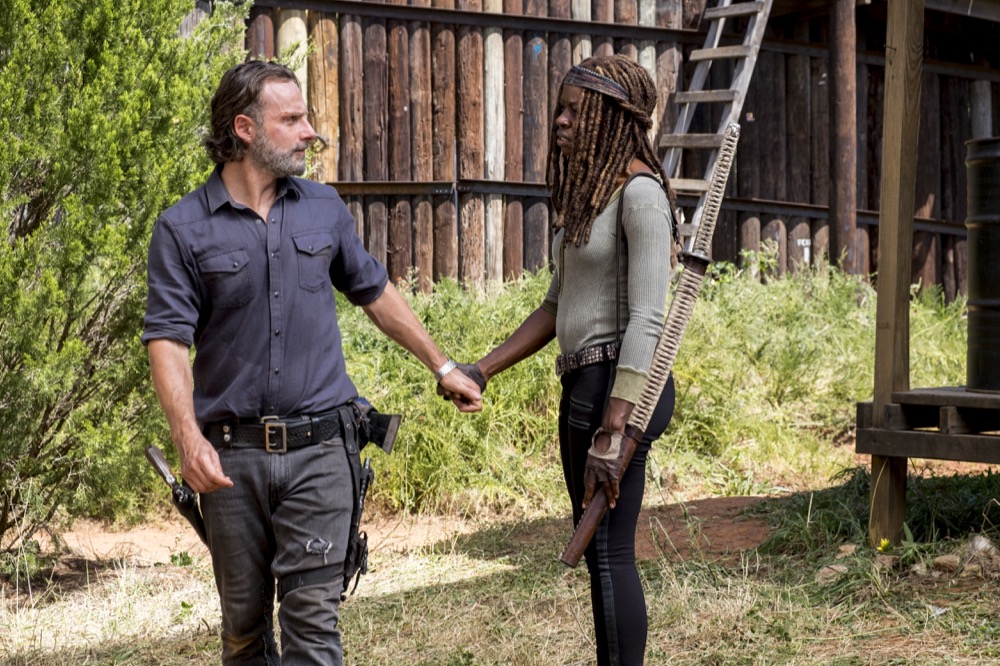 Is there anything good for Richonne in this back half?

— Gekari?? (@Gekari097) March 22, 2018
There are definitely some good moments with them in the final four episodes. Nothing as steamy as Season 6 and 7, but you'll get your fill.
---
Negan's Fate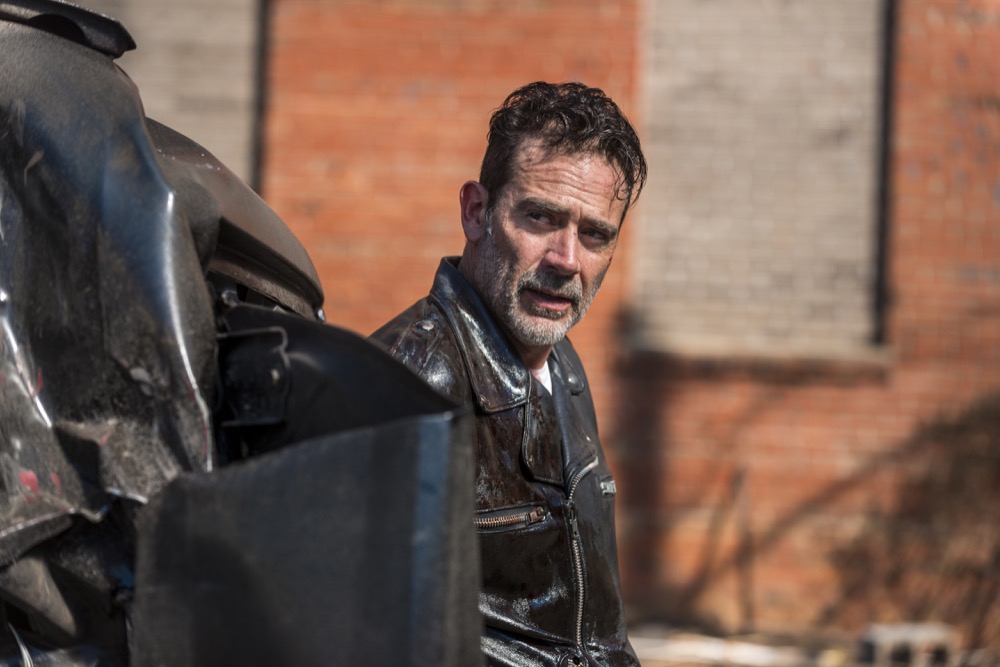 What are you planing on doing with Negan at the end of the war

— kayla hildreth (@Lucy_Quinn123) March 22, 2018
You know we can't reveal that! We CAN tell you that in the comics he has an epic showdown with Rick (different from what we saw in Episode 812) and despite the fact he breaks Rick's leg, Rick slits his throat, saves him, and keeps him in prison for years (see below). BUT, with Carl dead and Morgan and Carol alive in the show, it's possible the outcome will be different. Stay tuned!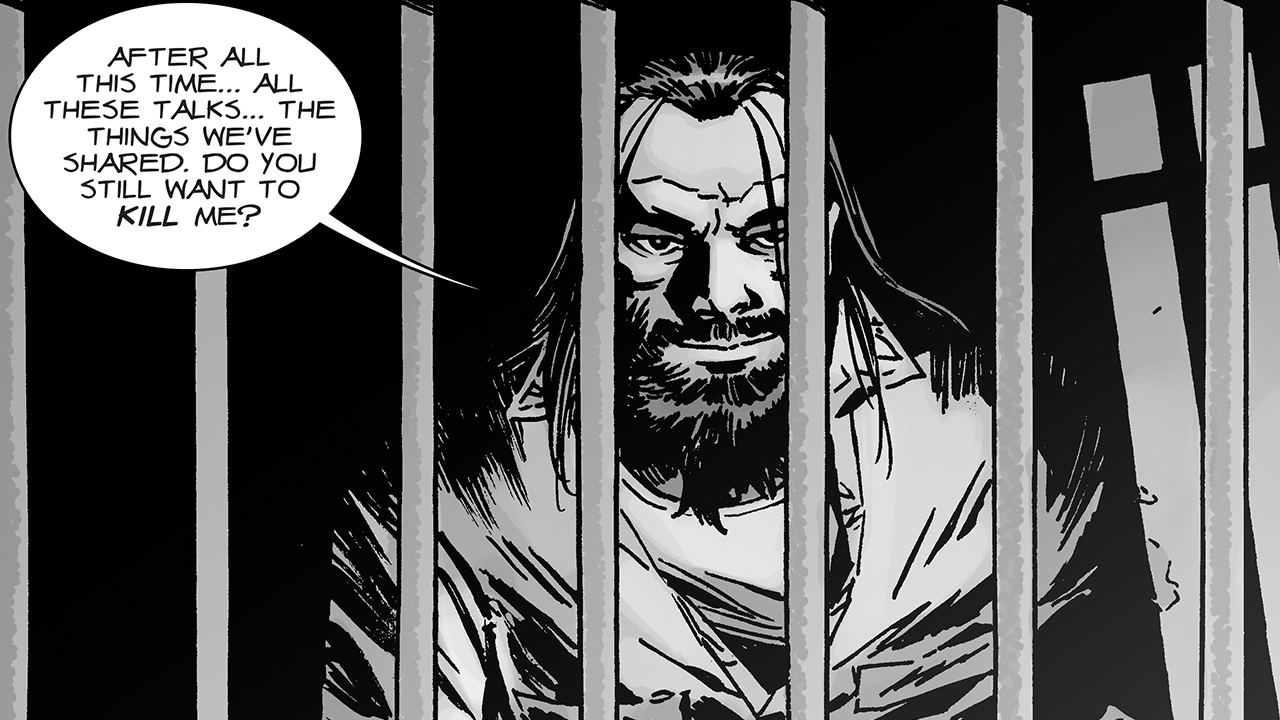 ---
How's Lucille Doing?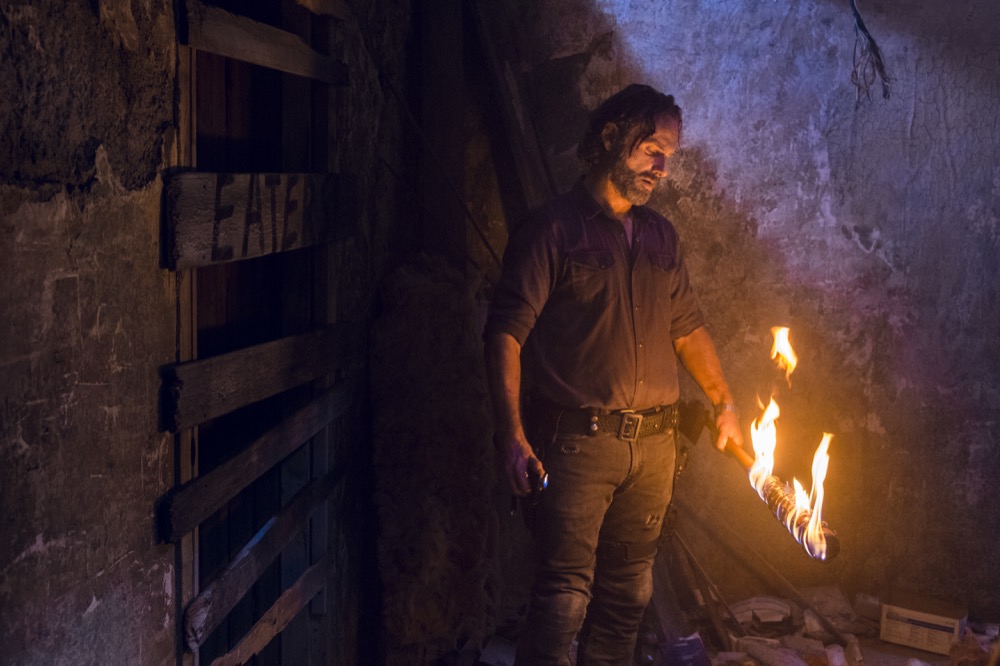 Is Lucille still gonna be pretty after being burned in her last adventure?

— ???? ?????? -:-The Key To A Future-:-? (@JudyGrimmy) March 22, 2018
She is resilient as hell! She has survived bashed skulls, point-blank bullet shots, and now being set on fire. But to answer your question…she is GORGEOUS (and probably made of vibranium).
---
Community Map?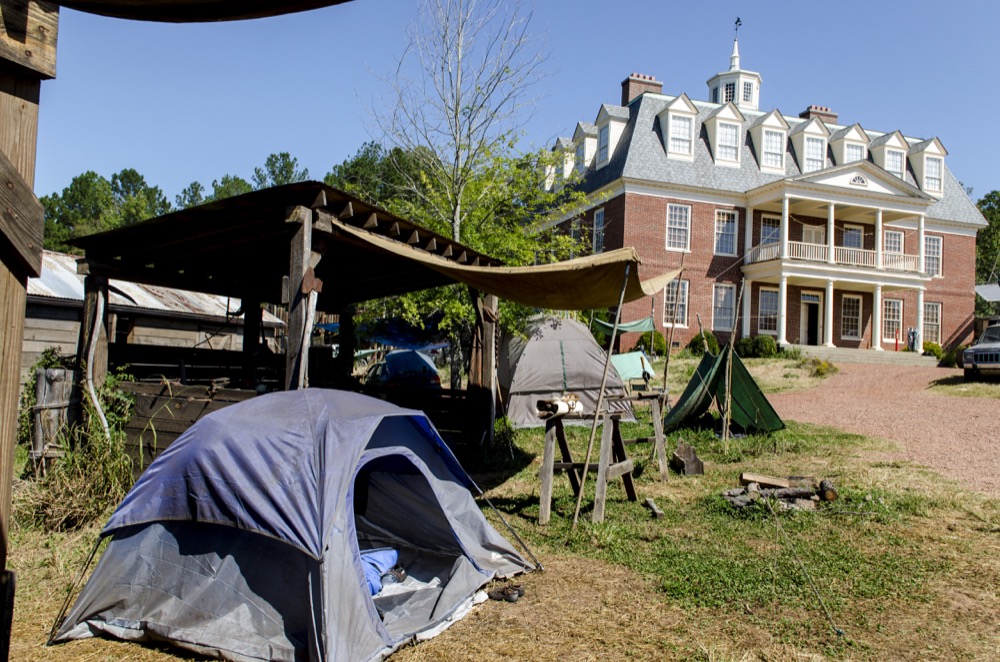 Will we ever get a more in depth mapped out area showing where each groups Home is in relation to one another? Not precise to the square foot, but just so we can have a better idea of where each one is compared to one another.

— Jack (@GroupOfGamers) March 22, 2018
Robert Kirkman has indicated multiple times in the past that he's entertained the thoughts of creating maps outlining the communities, but there's no current plan in place to actually make it.
---
Jesus!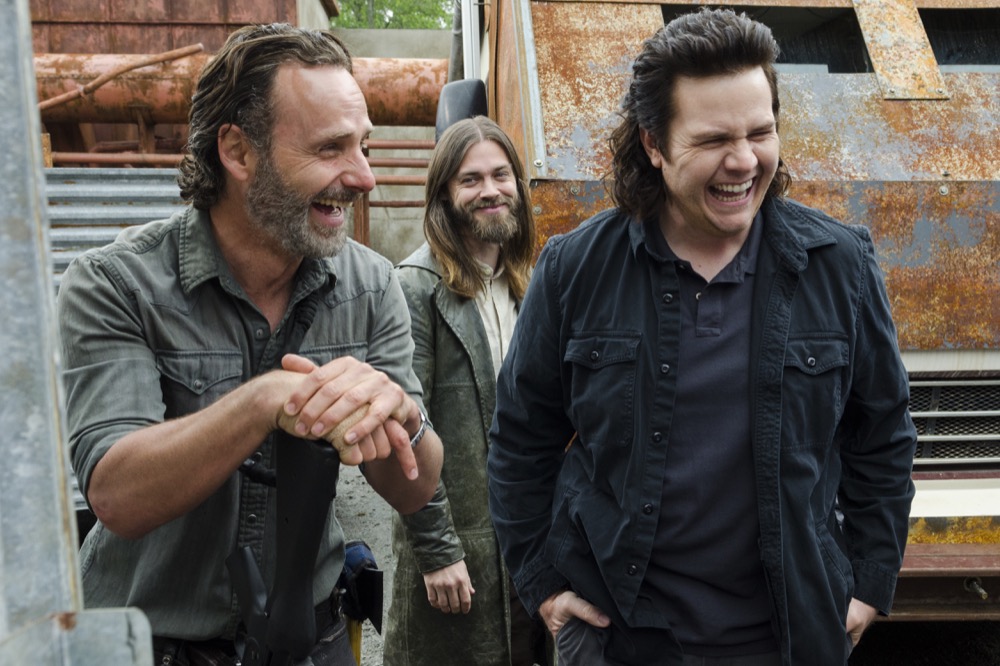 is jesus gonna get any screentime?? i miss him!

— karma (@hippiegrimes) March 22, 2018
You will absolutely get more Jesus in the upcoming episodes – especially the finale.
---
Maggie's Pregnancy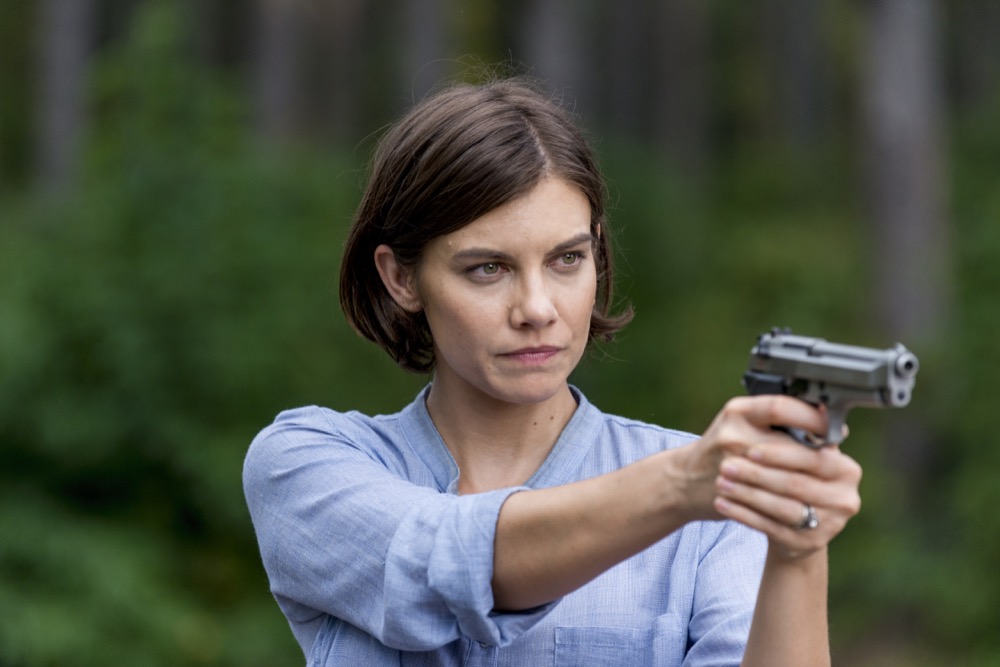 Maggie had now entered her 2nd year of pregnancy. Have you applied for her "longest ever pregnancy" Guinness world record yet?

— Vohda (@ItsVohda) March 21, 2018
We answered this last week but since a lot of people like you are still concerned – we'll answer again! Maggie discovered she was pregnant back in Season 6 – fast forward two seasons and she has barely shown a baby bump. Real life longevity aside, it's only been a couple of months since she found out she was pregnant (crazy, right?!) This was also true in the comics, and it's not until the post-All Out War time jump when she gives birth to her baby (who she names Hershel).
---
Negan and Jadis?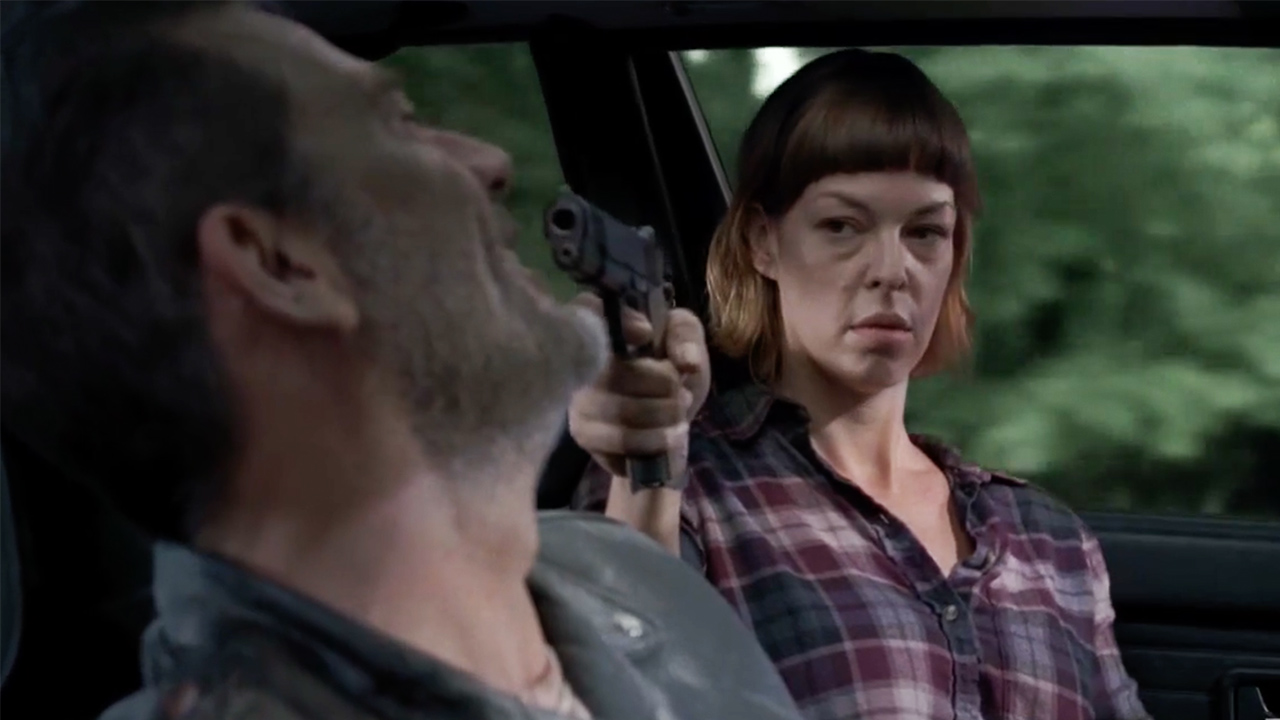 Do you think that Negan and Janus will team up and deal with Simon or is Simon now the new leader

— Chris Smith (007) (@scouse007) March 22, 2018
Janus, Jadis, with her fluctuating accents who knows WHAT her name is. Either way, Negan and Jadis will spend some quality time together in an upcoming episode (but we wouldn't exactly call it a team up). Simon, on the other hand, IS the leader of The Saviors for the time being. If Negan or Jadis WERE to come across the mustached sociopath, it would be trouble.
---
The Carl Affect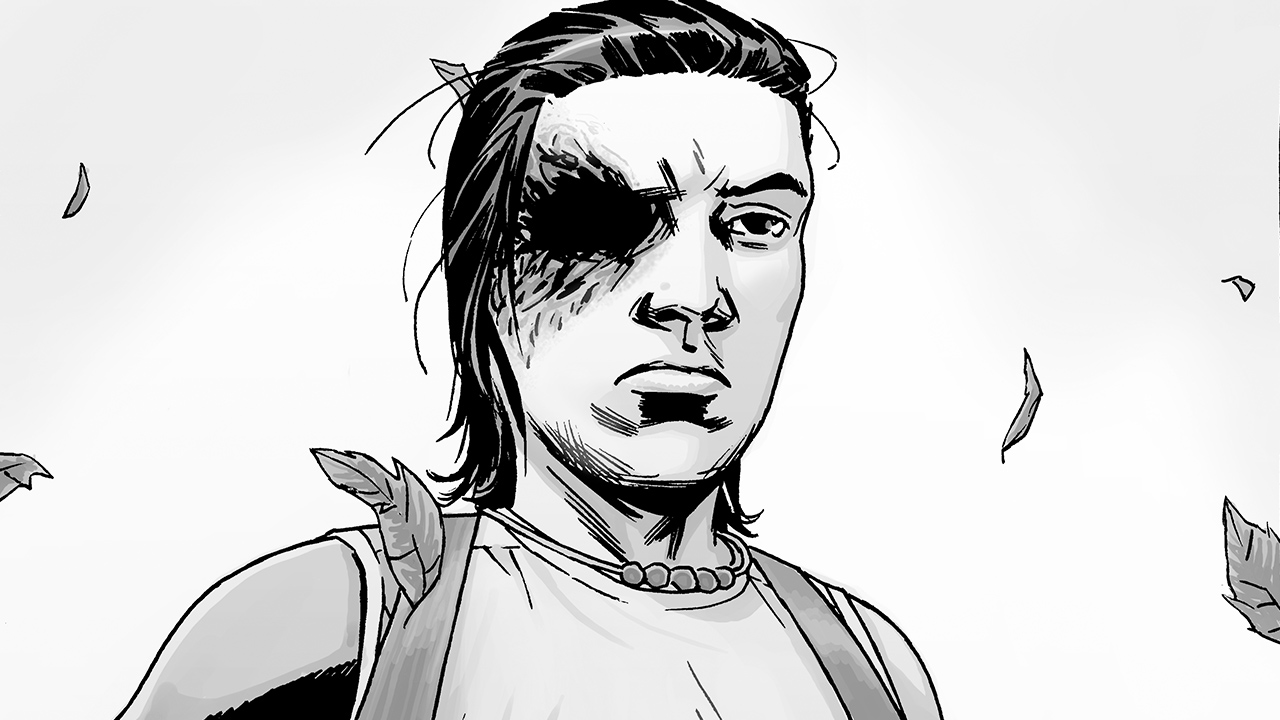 Do you think #TheWalkingDead TV show will stray further from the comics storyline, especially now since Carl has died?

— Caleb (@Da_PrplGam3r) March 21, 2018
While some storylines will stay the same, others will HAVE to change with Carl off the show. Specifically post-All Out War when he became a man in the comics. He develops a relationship with Negan, starts dating Alpha's daughter Lydia, helps rebuild The Hilltop after another war…things will definitely be different.
---
Skip To The Commonwealth?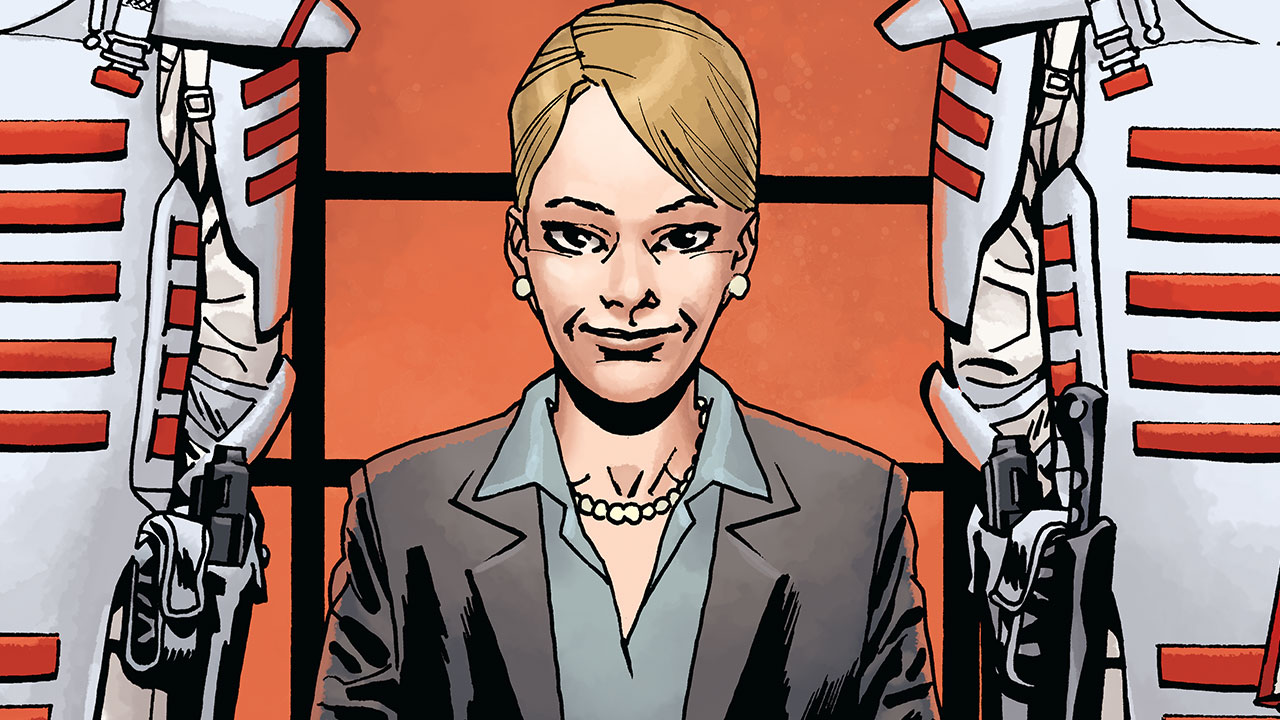 With the helicopter and now Georgie showing up is the show going for skipping the Whisperers or going for a lengthy set up for Commonwealth?

— Tahkyn ? (@TahkynZ) March 21, 2018
As we mentioned earlier Scott Gimple has promised that The Whisperers are in fact headed to the show…but if we're to believe Georgie is Pamela from the comics then maybe we'll have both. With new showrunner Angela Kang taking over Season 9, who knows how the story will play out. But we don't buy into that 'skip the Whisperers' theory.
---
More Animals?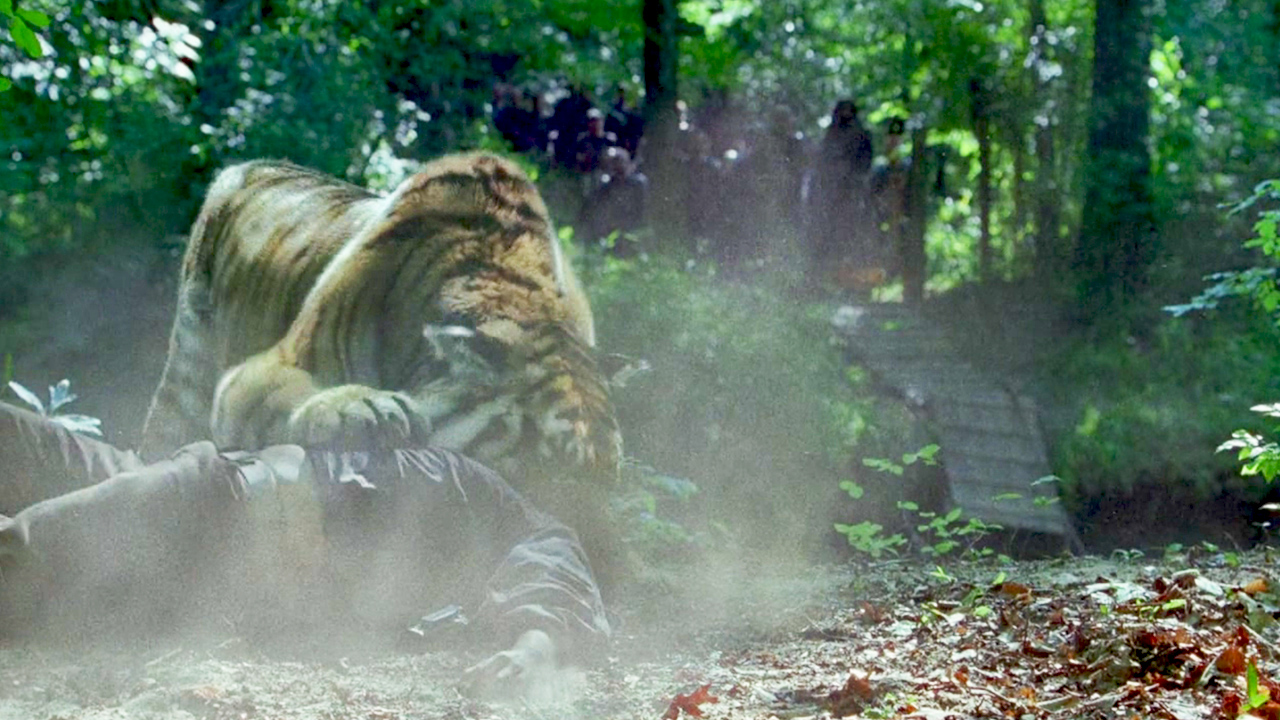 Can we have another animal on the show? I miss shiva. I think a wolf-dog hybrid would be awesome!

— Jackeline Flemings (@jackieflemings) March 22, 2018
So far we've had horses, deer, a turtle, a dog, a pig, a goat, and a tiger in The Walking dead. A wolf-dog hybrid WOULD be awesome, but no plans for that at least this season. There may or may not be a werewolf in Season 12's All Out Wolf story arc (the comic fans know what I'm talking about).
---
Hordes!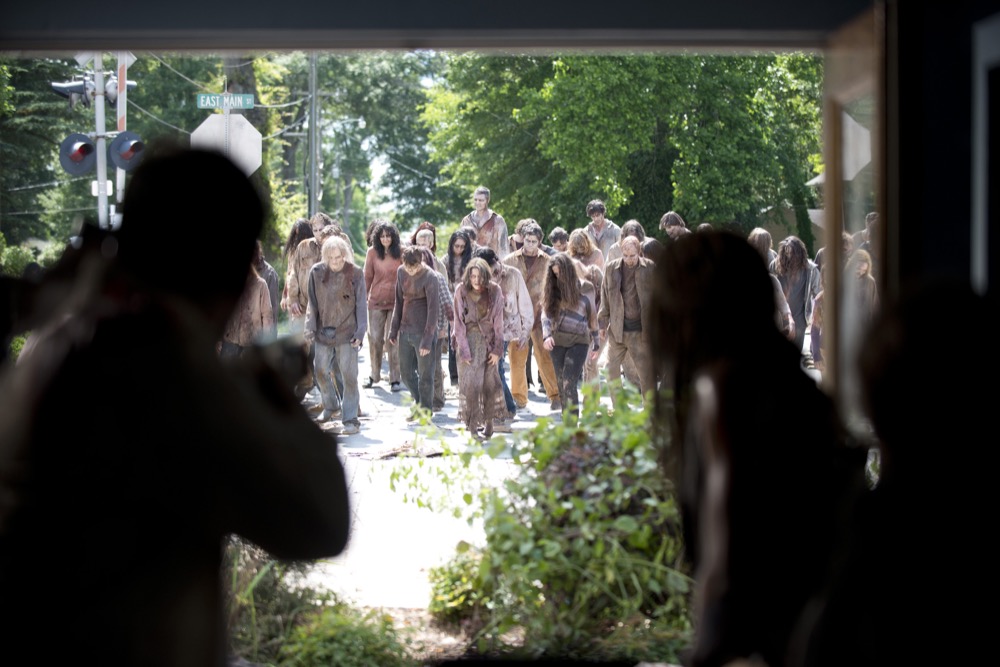 WHERE IS THE HORDE!!!!!!!

— John 1C2umKJCbmxyJaX9DtPdpbKSMW77M4NeWy (@wizera) March 21, 2018
We can absolutely promise you will see at least one more walker horde before the end of the season.
---
Heath?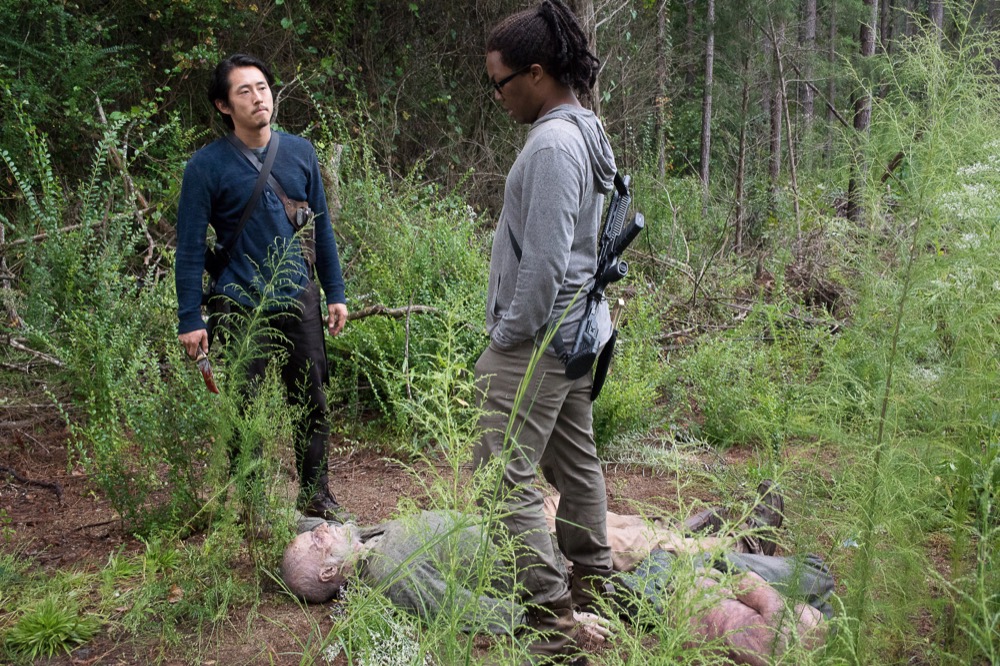 Memba Heath? I memba pic.twitter.com/lrGCFXdIFZ

— chEfnEgAtIvE (@chEfnEgAtIvE) March 22, 2018
We memba! But we also know he won't come back this season 🙁
---
That wraps it up for this week! Buckle up for an action-packed episode this Sunday when Simon and Dwight arrive at The Hilltop to wreak havoc.