Another week, another fan mailbag! In this one we discuss the rest of Season 8, fan theories, comic Negan, and more! Here are the best questions from the week of February 1st, 2018.
---
Morgan's Journey To Texas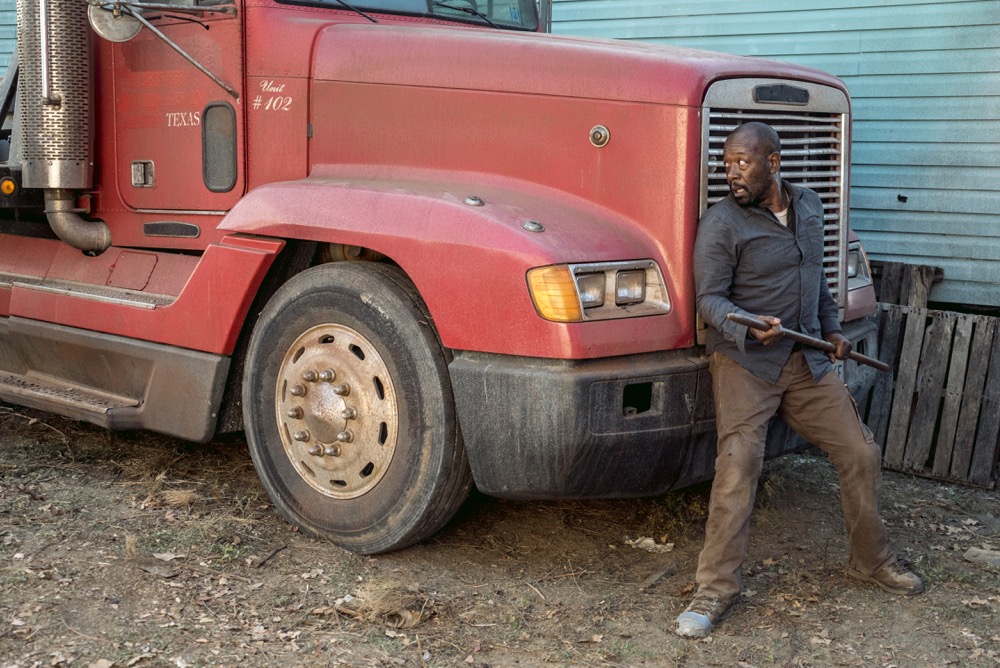 soooo…how's Morgan getting to the West Coast? Is it by that helicopter Rick saw? Why is he leaving, anyway?

— alexis j (@lexilovesit) February 1, 2018
Morgan will not be using the helicopter that Rick saw (we'll get to that later). Instead, you'll get to see his journey unfold during the Season 4 Premiere of Fear the Walking Dead. As for the reason he's leaving, you'll just have to watch through the end of Season 8, when it will all become clear.
---
Richonne In Danger?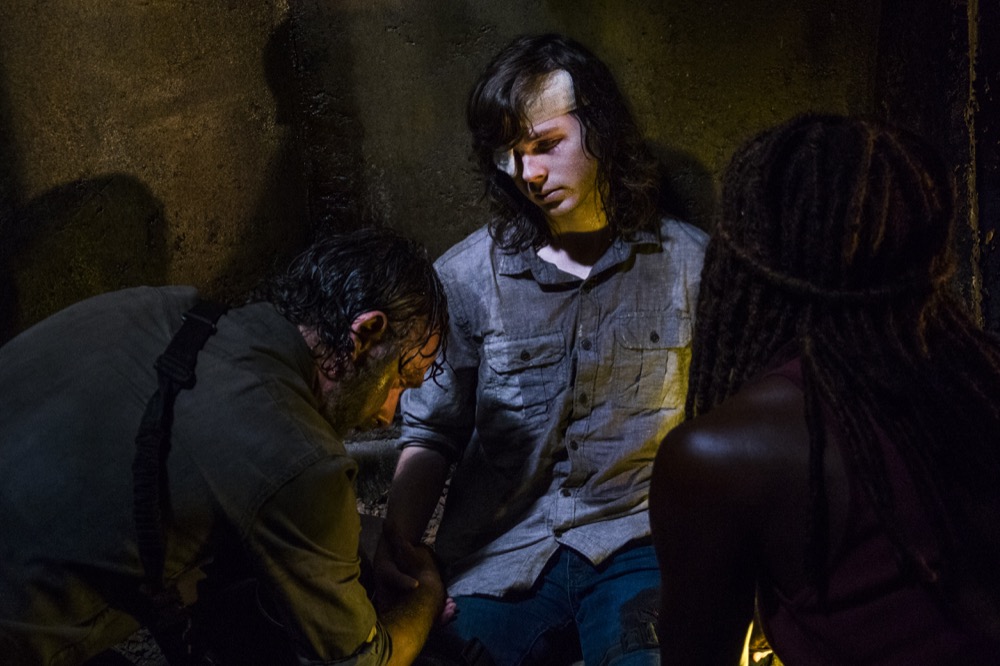 #WalkingDead is Rick and michonne gonna stay together after Carl's death ?

— Clara (@grimestf_) January 31, 2018
Rick and Michonne have survived nearly everything together. Although Carl arguably trumps any previous major death, Rick and Michonne will actually become closer as a result of his demise.
---
Eugene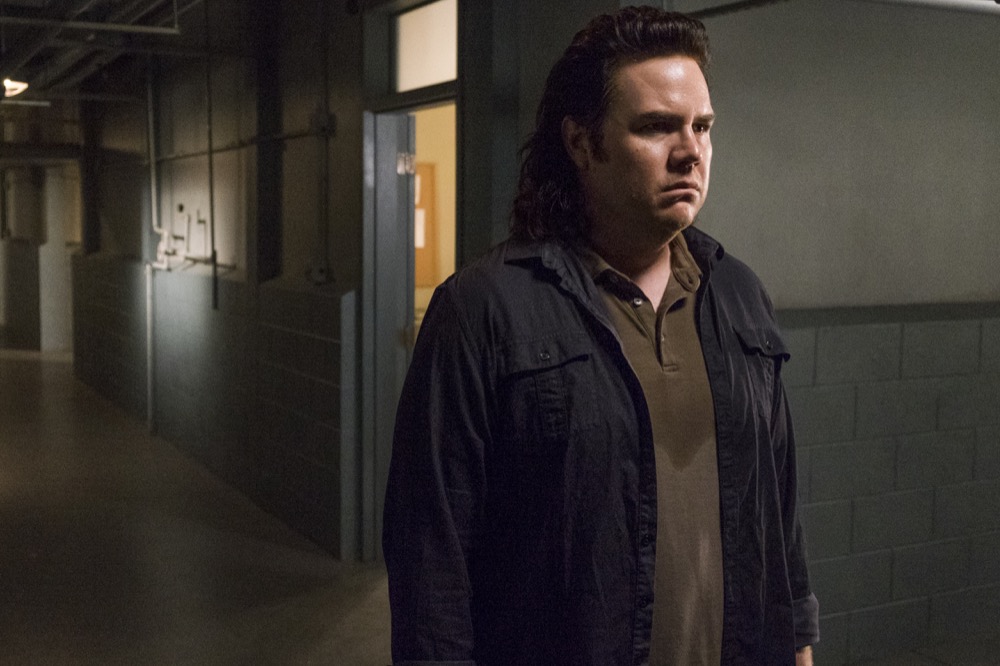 How is it the characters on the show are so calm about Eugene turning coat on his friends after seeing his best friend getting his head bashed in?

— Altered Negro ((Power Up)) (@Punisher_Elite) February 1, 2018
I wouldn't call their demeanor 'calm.' At this point, they have just accepted it. Remember when Rosita and Sasha tried to break him out of The Sanctuary and he wouldn't go? That didn't help matters. The straw that really broke the camel's back came during the Season 7 Finale when Eugene showed up at Alexandria in all black with Negan making demands (Rick nearly blew him up for it!) So for now, no one on Rick's side is feeling any sort of sympathy for Eugene (or his pickles).
---
Negan's Comic Fate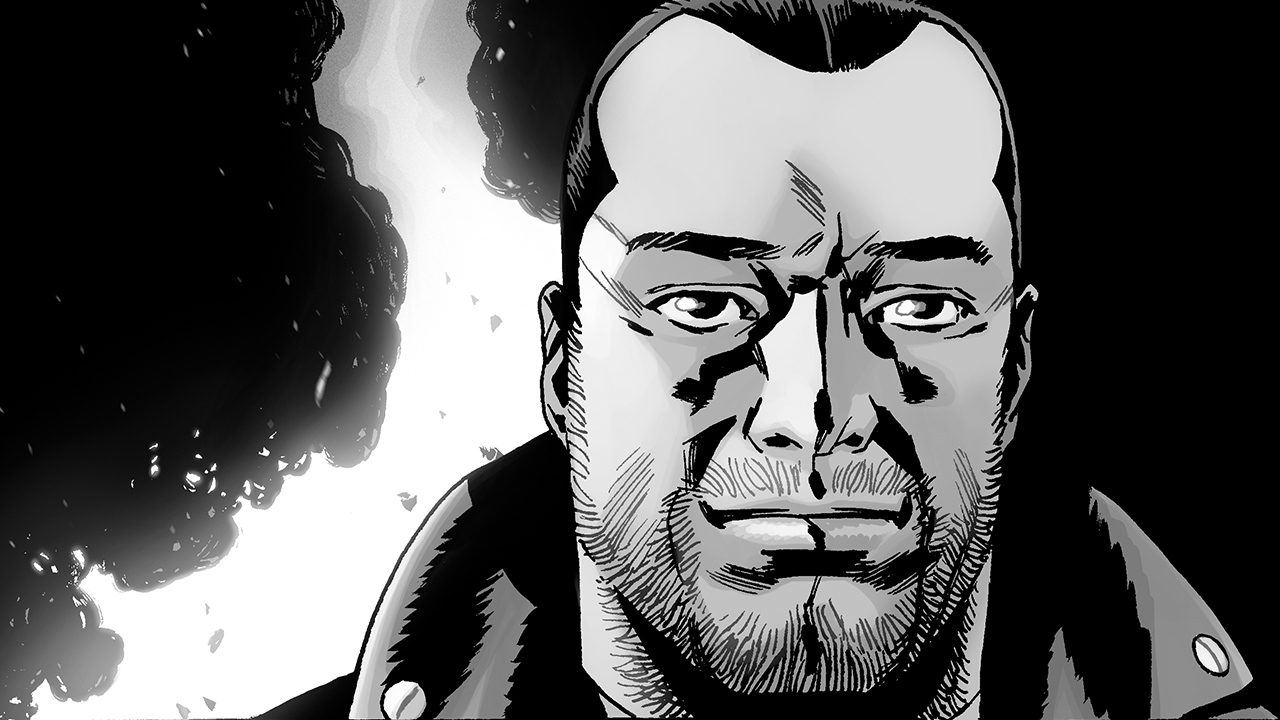 Where is Negan winding up at in the comics?? Hopefully we see more of him soon.

— Don Mosley (@donaldmosley88) February 1, 2018
After being exiled from Alexandria and saved from Maggie, Negan's now on his own. Everyone associated with him seems to have gotten their closure and it's possible he disappears forever. We'll refer to Walking Dead comic editor Sean Mackiewicz who told a fan in the Issue 175 Letter Hacks, "I think Negan is striving for redemption, but will he ever get it? That's an interesting question worth exploring. There's really no other candidate whose path toward redemption would be more unlikely or compelling. But maybe we'll never even see Negan again after last issue!"
---
Aaron's Whereabouts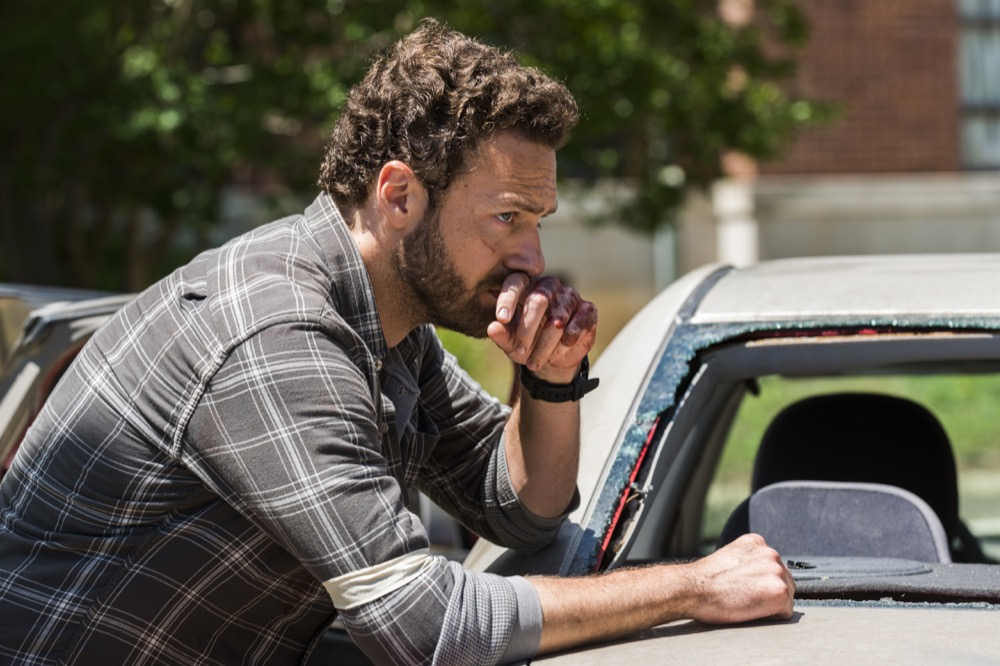 where is aaron and why was he not in the 8b trailer

— katee (@rcssmarquand) February 1, 2018
Aaron may not have been featured in the new Season 8B promo but rest assured he will very much play a major part in the second half. Last time we saw him, he was with Enid near Oceanside…
---
Siddiq's Agenda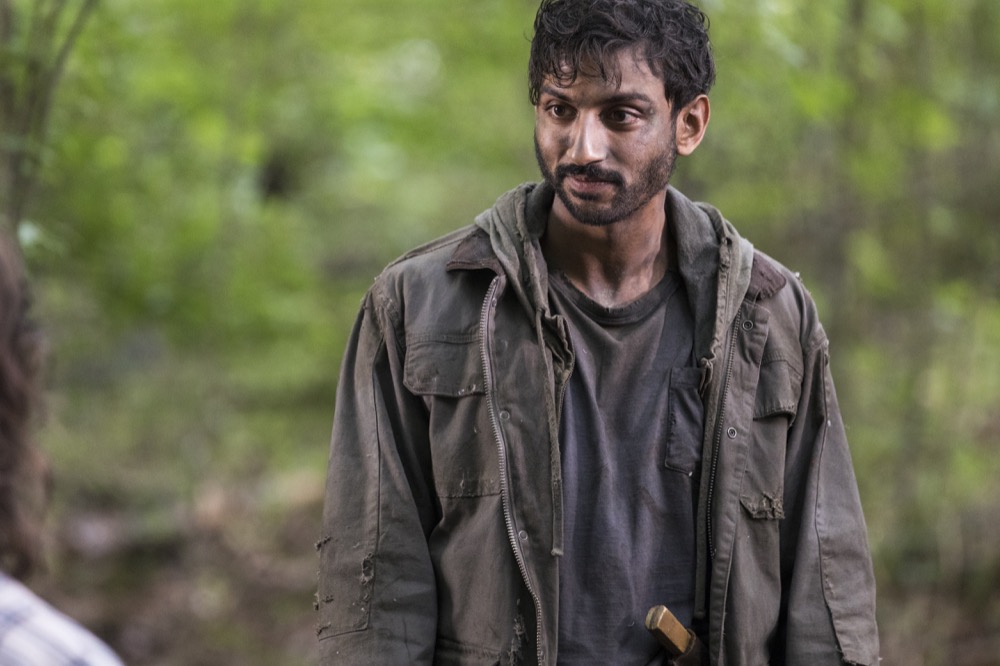 Is siddiq a good guy or do u think he's like a spy for negan?

— jade (@jade84710056) February 1, 2018
We can't give too much away about Siddiq but he's definitely not on Team Negan. In the comics, he actually comes from Oceanside and ends up being a huge ally/contributor to Alexandria (along with having brief relationship with Rosita). But then again, the show tends to deviate from the comics…
---
Carl's Bite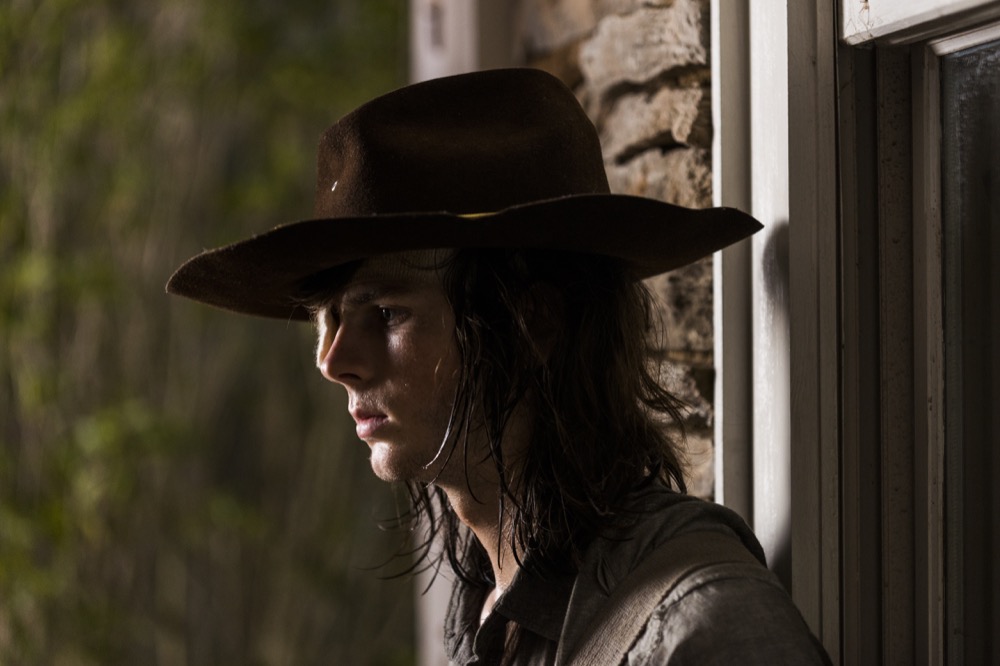 Was Carl bite by a whisperer?

— Miss ex-America (@Miss29819716) February 1, 2018
Just because we answer this every week doesn't mean people stop asking. So to answer your question – of course he did. Kidding, he's dead.
---
Darker Tone for The Show?
What's the thinking behind the darker than darkest type tone of the show now? Is it Trumpism? Lol. Seriously though?

— Chad L Coleman (@ChadLColeman) February 1, 2018
Hey, it's Tyreese himself, Chad L. Coleman! Sheesh, I wouldn't go that far (Negan existed far before any current political climate). So like the comic, the story naturally becomes darker as the characters discover new evils and lose more friends. It's the way Rick and his people learn to adapt and overcome these challenges that has remained consistent. Sure, things seem bleak now, but for every major character death or location change there's been something more positive on the other end. Just keep watching and thanks for writing in!
---
Enid's Feels
How will Enid feel about Carl's fate?

— Amira☃ (@aquadixon) February 1, 2018
When Enid does find out about Carl she'll obviously be devastated. There may or may not be a clue to her reaction in the new Season 8B Promo we mentioned earlier.
---
New Characters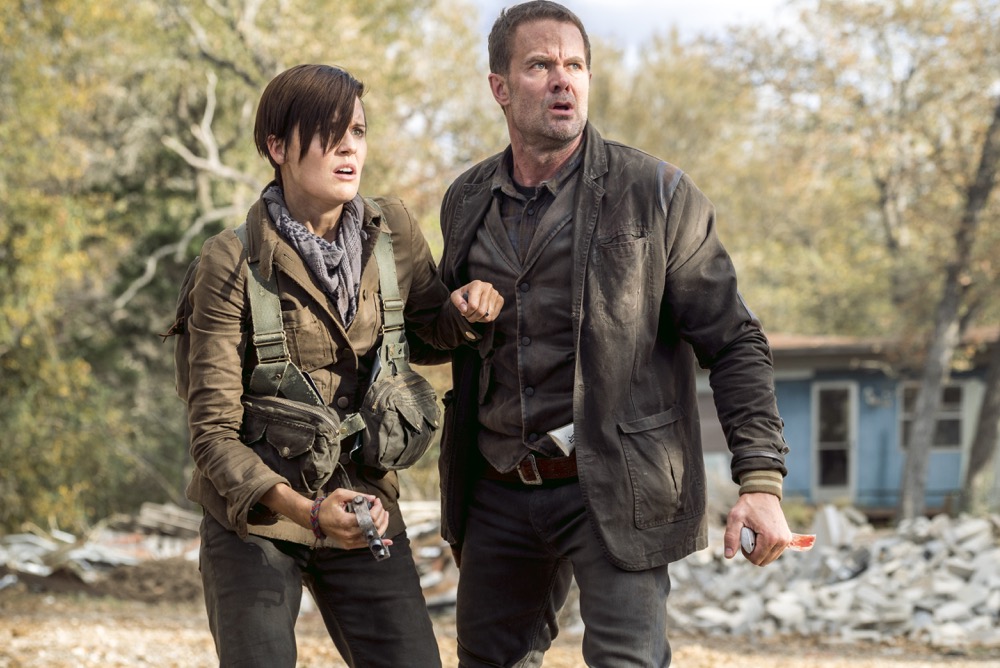 Yall considering adding in characters? Would y'all consider mine ;3

— Peach Bun Bun (@hatebutts) February 1, 2018
We are definitely adding some new characters into the back half of Season 8…and even MORE characters to Fear the Walking Dead Season 4 (which you should all check out even if you haven't seen Fear because it's going to be incredible this season). And as for you joining the cast, send your letters to AMC.
---
That wraps it up for this week! Make sure to send in your questions on Twitter to make it in next week's mailbag!