The first half of The Walking Dead Season 9 concluded with (SPOILER) Jesus' shocking demise at the hands of a man wearing walker skin (known as a Whisperer in the comics). Although we can confirm Jesus died from his injury, we may not be finished with his story on the show. Over the weekend at Walker Stalker Con New Jersey, Jesus actor Tom Payne hinted his character could return in a flashback.
"As far as the next episode goes, there's a decision as far as what has to happen now," Payne said (via FanFest). "They have Jesus' body, there's all these walker whisperers around them. And then there's the 6 year time jump with several mysteries like the X's, and Jesus might have a hand in a lot of that. There's a bit of time where we don't know what happened."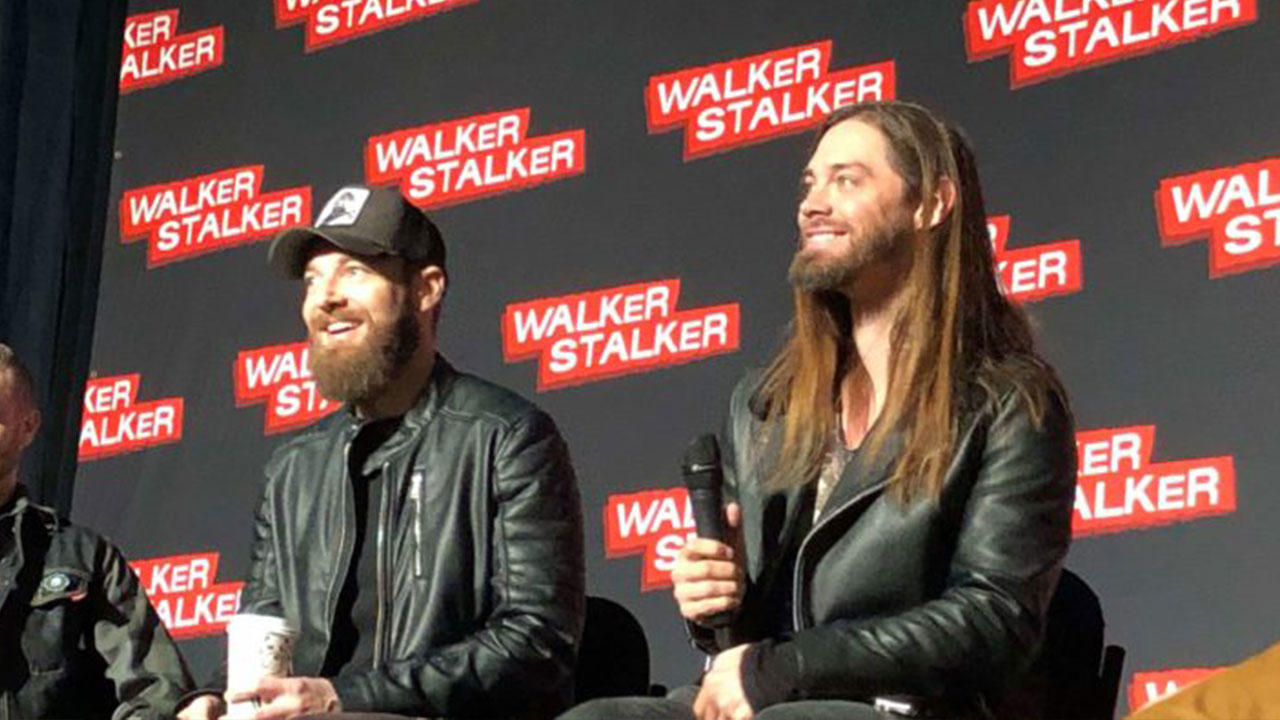 Ross Marquand and Tom Payne answer questions at Walker Stalker Con New Jersey (via FanFest).
Speaking of the time jump, Payne hinted if we do get a flashback we could see more than a Jesus cameo. "There's a six-year time jump, in which a lot of stuff happened and there's the mysterious marks on Michonne and Daryl," Payne said (via INSIDER). Payne warned, however, that fans holding out hope to see Jesus alive in the current timeline shouldn't get their hopes up. "But, as far as this spot from the timeline in the show. Yeah, he dead," Payne said.
As for his character's death, Payne is pleased with the way he went out. "I love how the Whisperers were introduced. I know it was sad and shock for people, but I love that. For me, that's what the show should be. I love how it was a complete surprise. I think you're gonna love the rest of the season because The Whisperers are something else." Finally, when asked what he misses most about The Walking Dead, Payne said, "The cast and the crew. I see the cast a lot in different circumstances and I get to carry on through the conventions which is really nice."
---
Catch more parts of his panel over at FanFest! The Walking Dead returns for the second half of Season 9 on AMC Sunday, February 10th and Monday, February 11th for some international markets.