Rick's last episode changed our Walking Dead character Power Rankings more than any other episode ever. With Rick and Jadis at the helicopter community, Maggie away from Hilltop, and Judith a lot older our list looks more different than ever. Here's who holds the most and least power in The Walking Dead after Week Five of Season Nine.
---
1. Michonne (+1)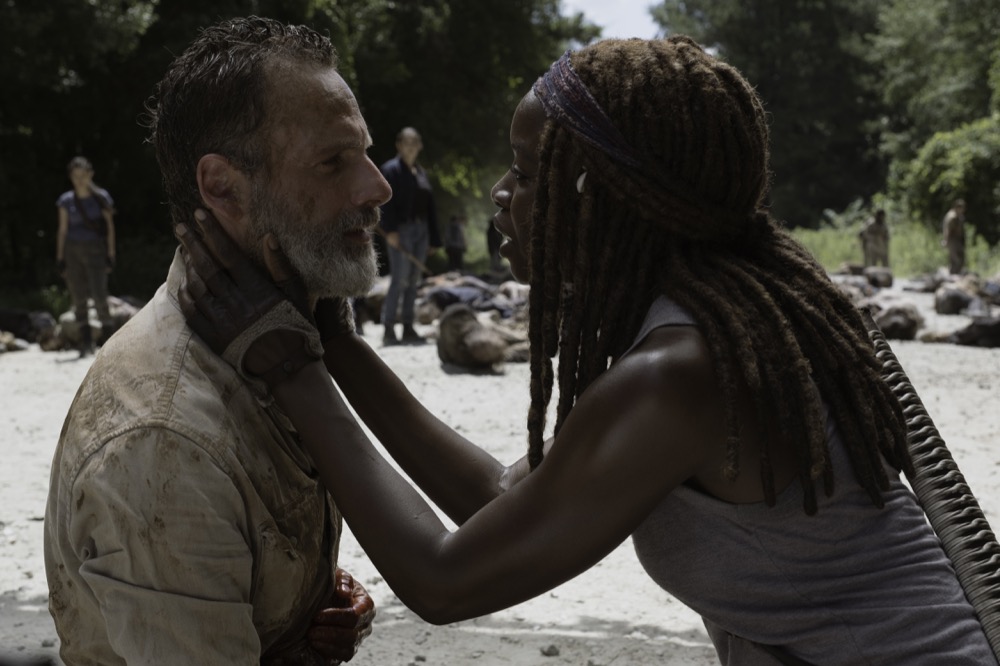 Notable Quote: "You think Glenn would want this?"
Michonne nearly prevented Maggie from entering Negan's cell, but in the end trusted her to do the right thing. Even if Maggie beat Negan to death with her crowbar, it seems like Michonne would have understood. She would have done the same if someone killed Rick. Outside of that, Michonne showed up in Rick's least obvious hallucination and witnessed his apparent death on the bridge. Sheesh. As emotionally traumatic at that was, six years later Michonne is now running Alexandria. With her in charge, there's no doubt Michonne is now the most powerful character in The Walking Dead.
---
2. Carol (+1)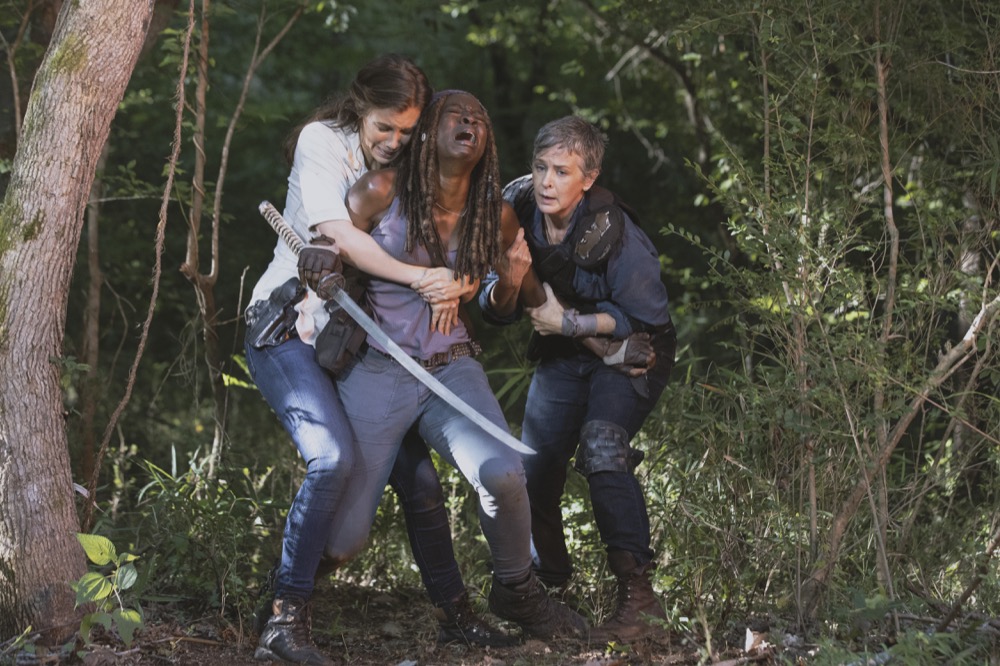 Notable Quote: N/A
Carol was only in this episode during the bridge explosion, where she supported Michonne in her time of distress. Six years later, we'll find Carol as the Kingdom's "queen" and Henry's mother. Even though she doesn't run the community per se, Carol is still the second-most powerful character in the apocalypse.
---
3. Ezekiel (+1)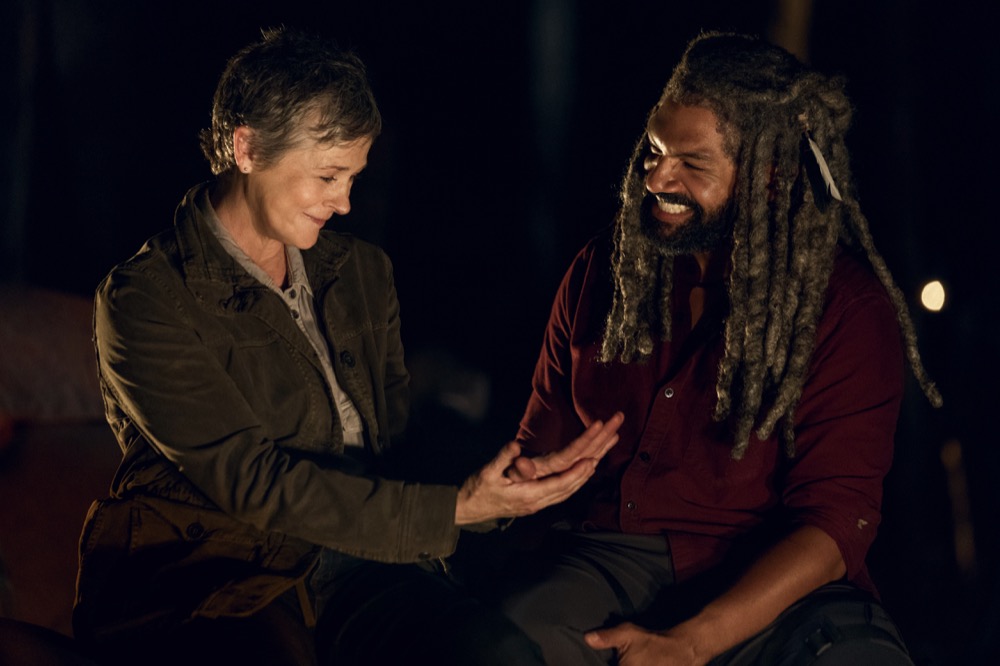 Notable Quote: N/A
Ezekiel hasn't been seen much this season, but his leadership at The Kingdom still earns him a spot in the Top 3.
---
4. Jesus (+5)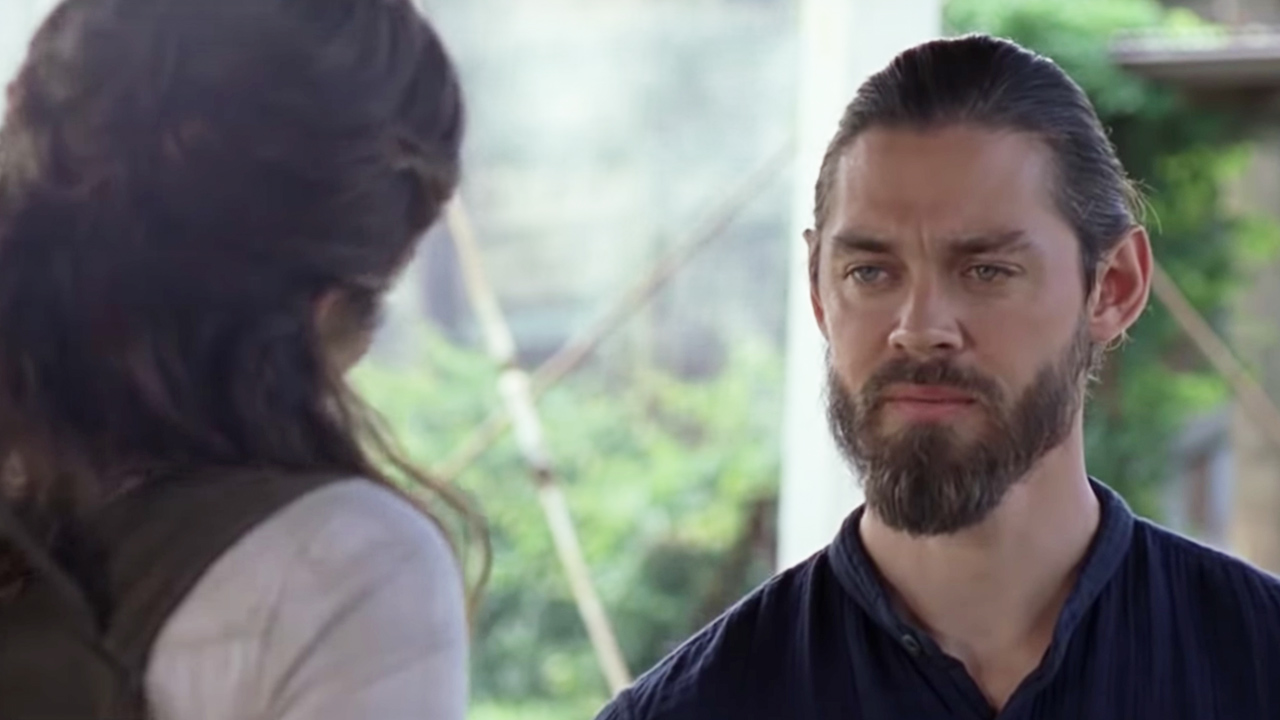 Notable Quote: N/A
With Maggie gone Jesus is the obvious replacement for Hilltop leader. Because of that, he's getting a huge bump up our list.
---
5. Daryl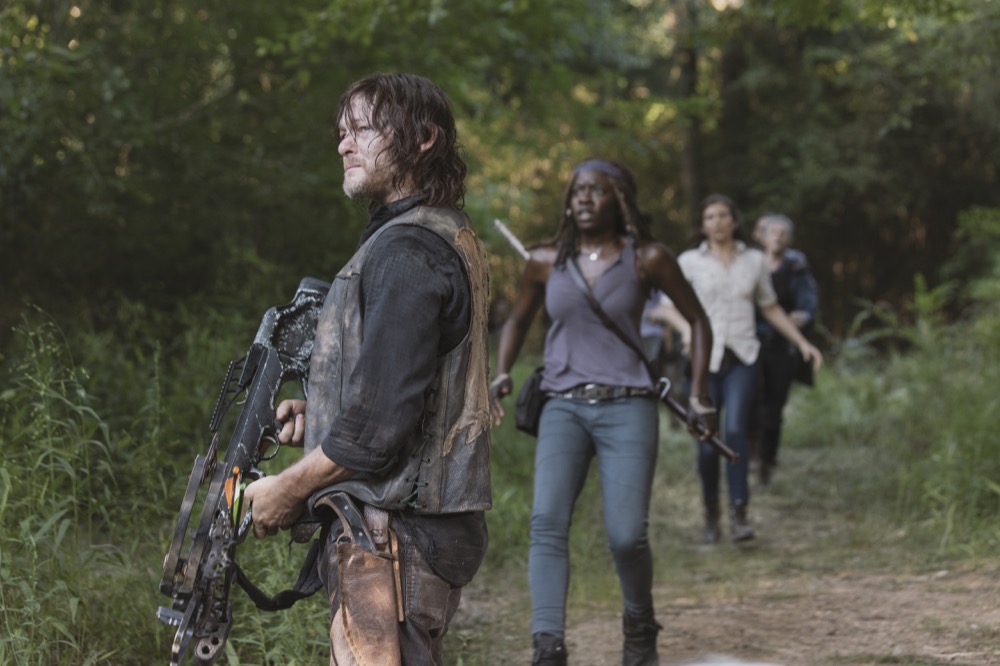 Notable Quote:
Daryl lost his second brother this episode, and six years later we'll find him not doing much better. Still, Daryl has a strong voice and deserves a spot near the top. More on him next week.
---
6. Cyndie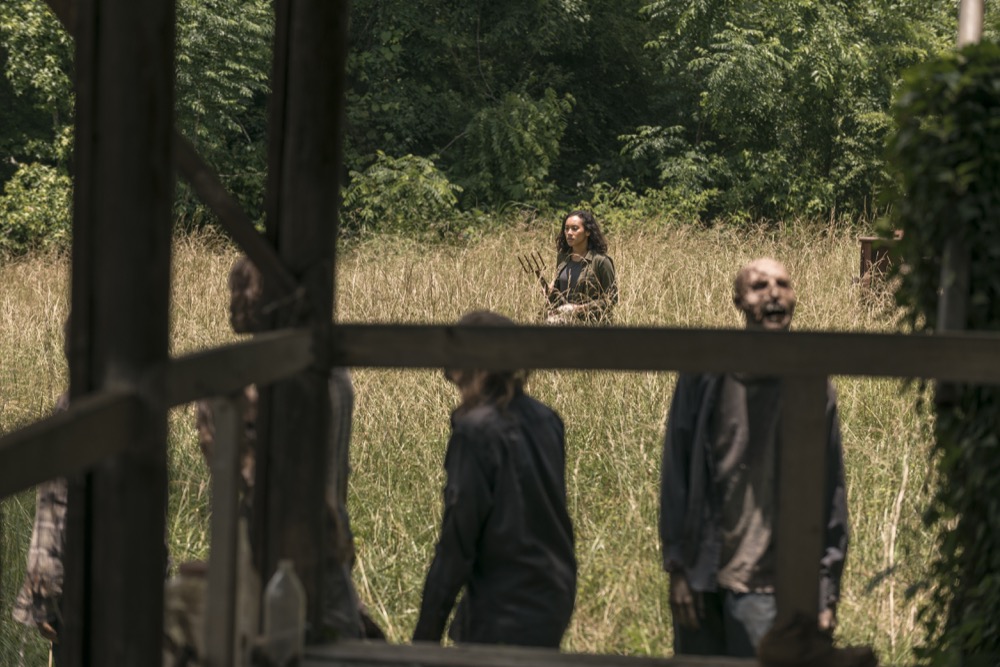 Notable Quote: N/A
As the leader of Oceanside we'll keep Cyndie high in the rankings…for now.
---
7. Eugene (+3)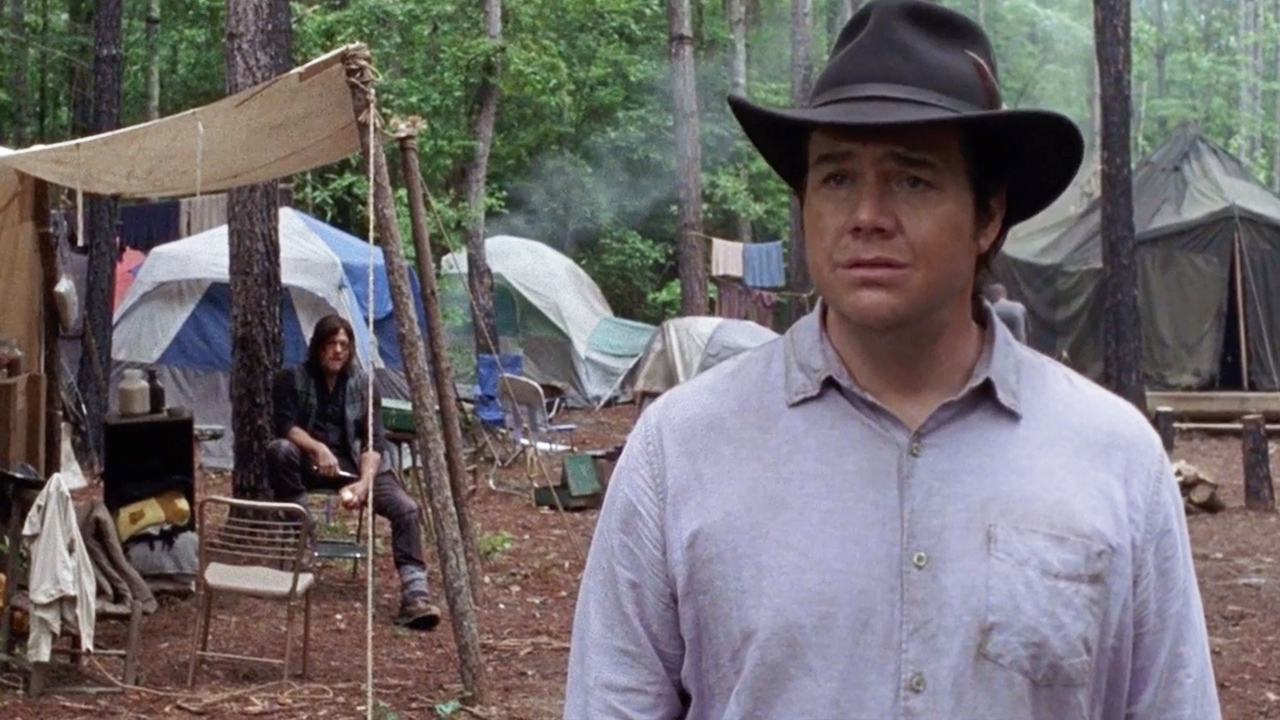 Notable Quote: N/A
As we've seen in the trailers, Eugene will play a much larger role in the show following the time jump.
---
8. Jerry (+3)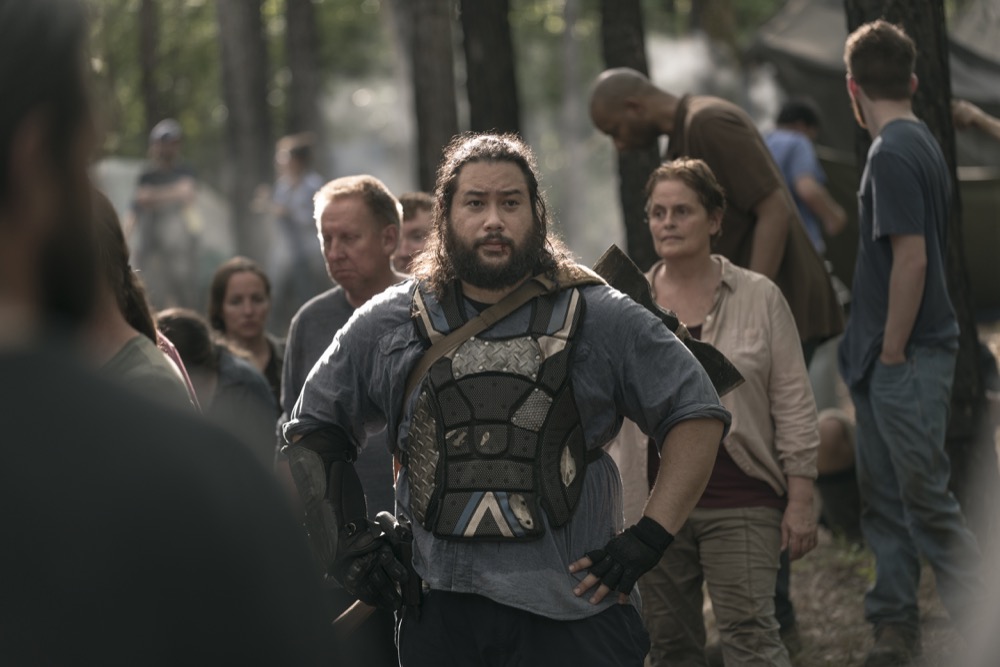 Notable Quote: N/A
Jerry's mostly getting elevated because Rick, Maggie, and Anne have all dropped off the rankings. We still love him, though.
---
9. Rosita (+6)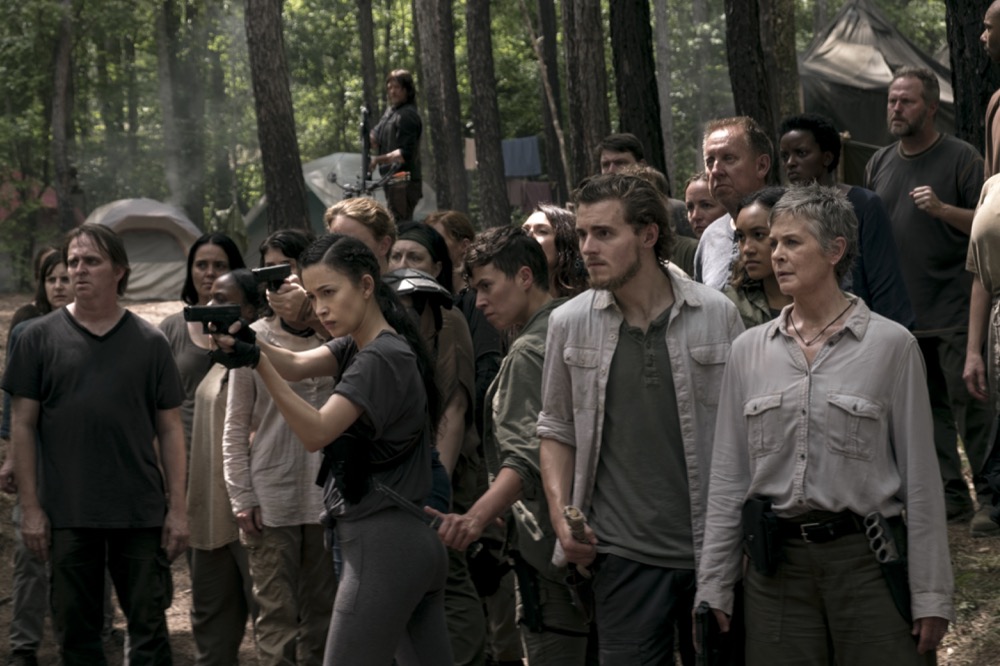 Notable Quote: N/A
Like Eugene, Rosita will also see her role increase after the time skip.
---
10. Father Gabriel (+2)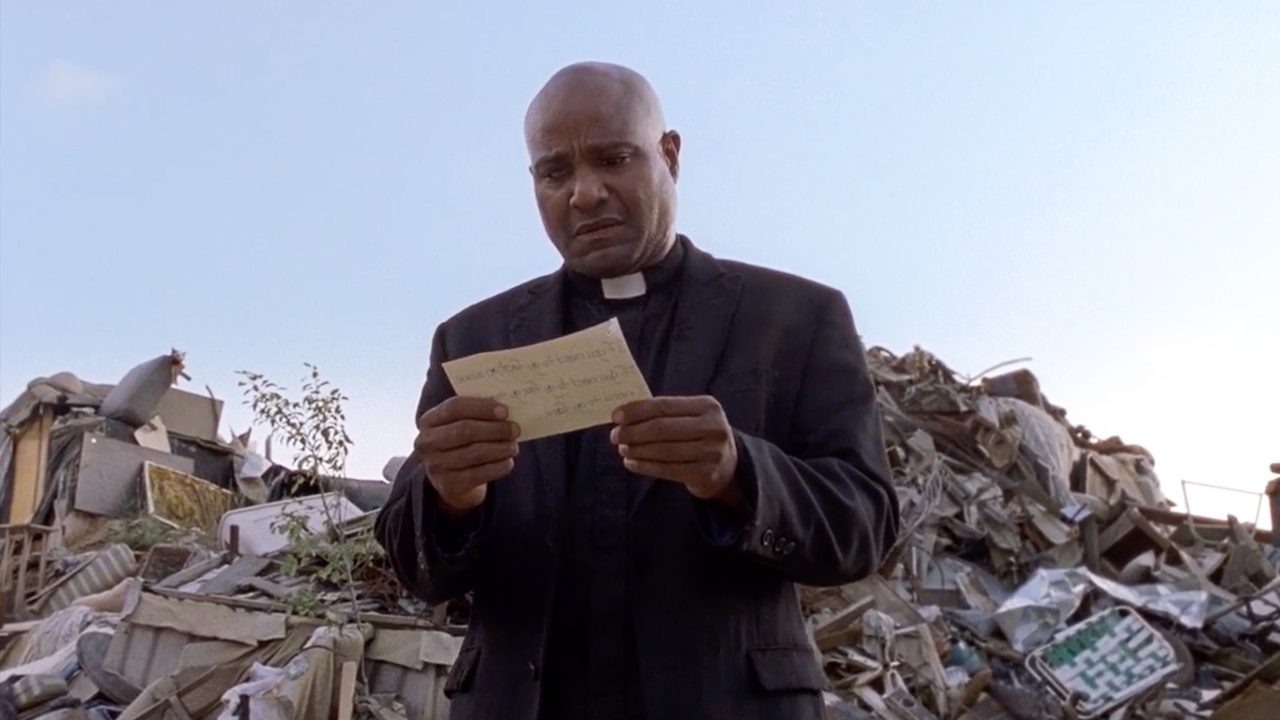 Notable Quote: N/A
Speaking of expanded roles, no character will have a bigger rebound in our rankings than Father Gabriel this season. Next week's episode will prove that.
---
11. Judith (NEW)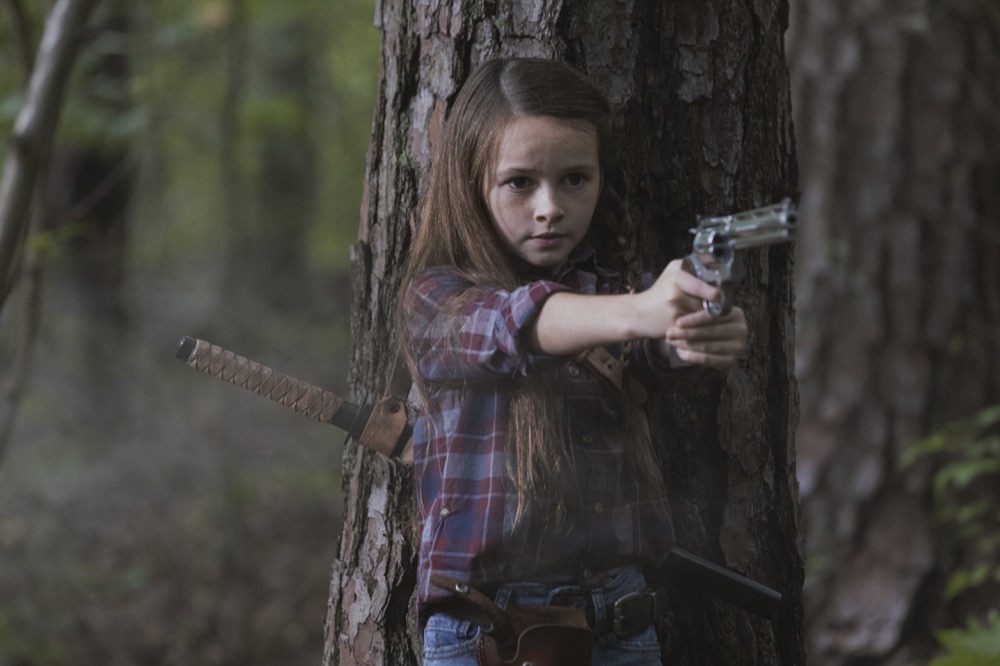 Notable Quote:
Possibly more shocking than Rick's exit was the six-year time jump that concluded the episode with a 10(ish) year-old Judith saving a group of strangers. With a look inspired by Michonne, Rick, Carl, and even Lori it's clear Judith will help carry on her family's legacy. Her storyline is rich this season, which earns little ass kicker her first-ever spot in our Power Rankings.
---
12. Enid (+1)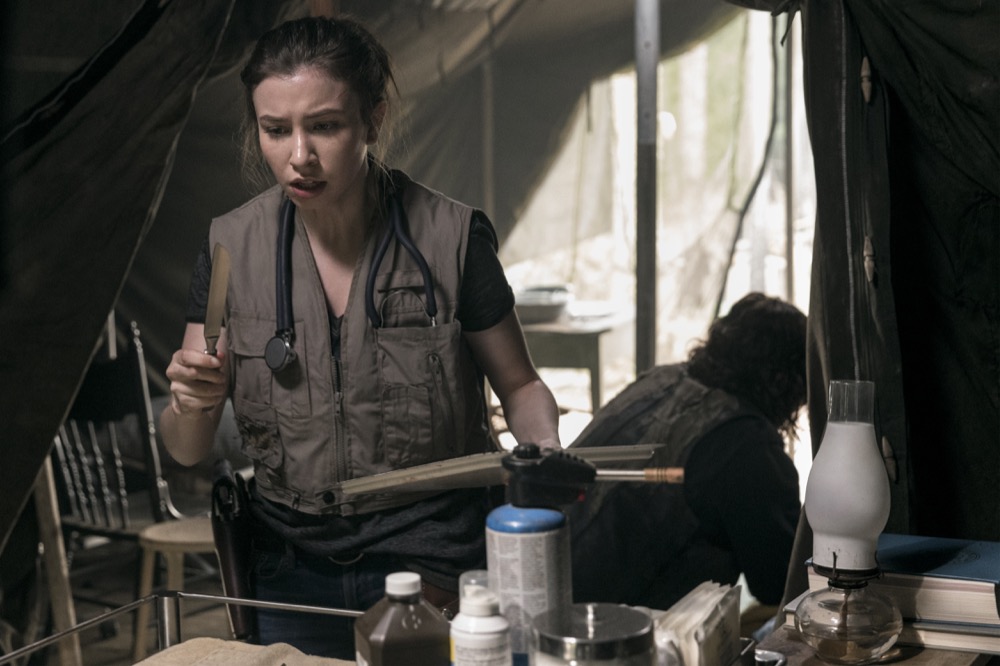 Notable Quote: N/A
---
13. Siddiq (+1)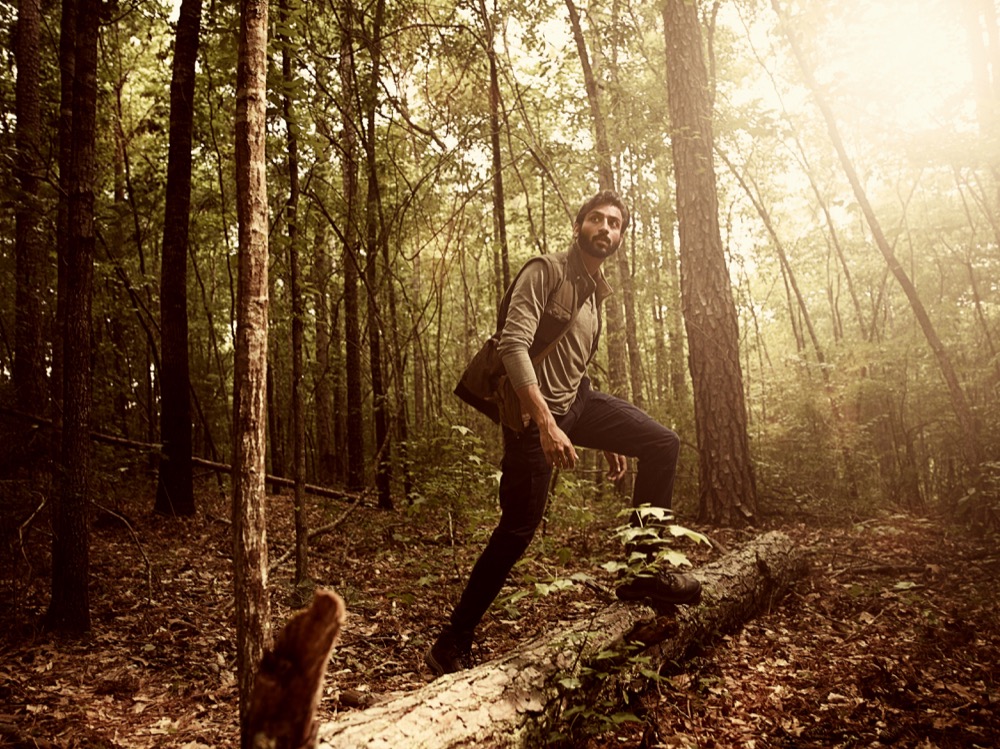 Notable Quote: N/A
---
14. Alden (+2)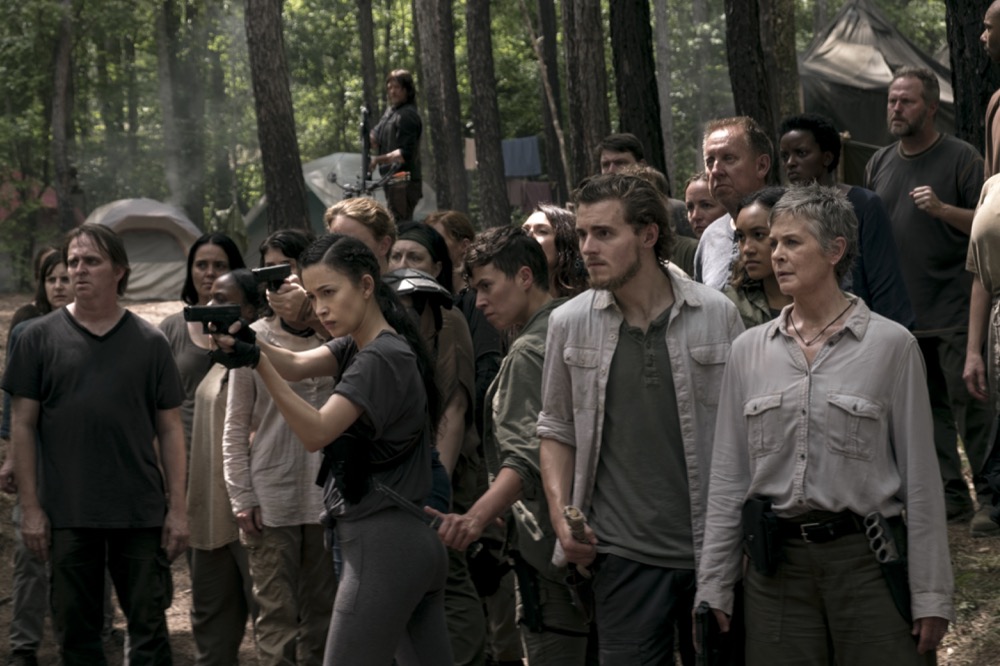 Notable Quote: N/A
---
15. Tara (+2)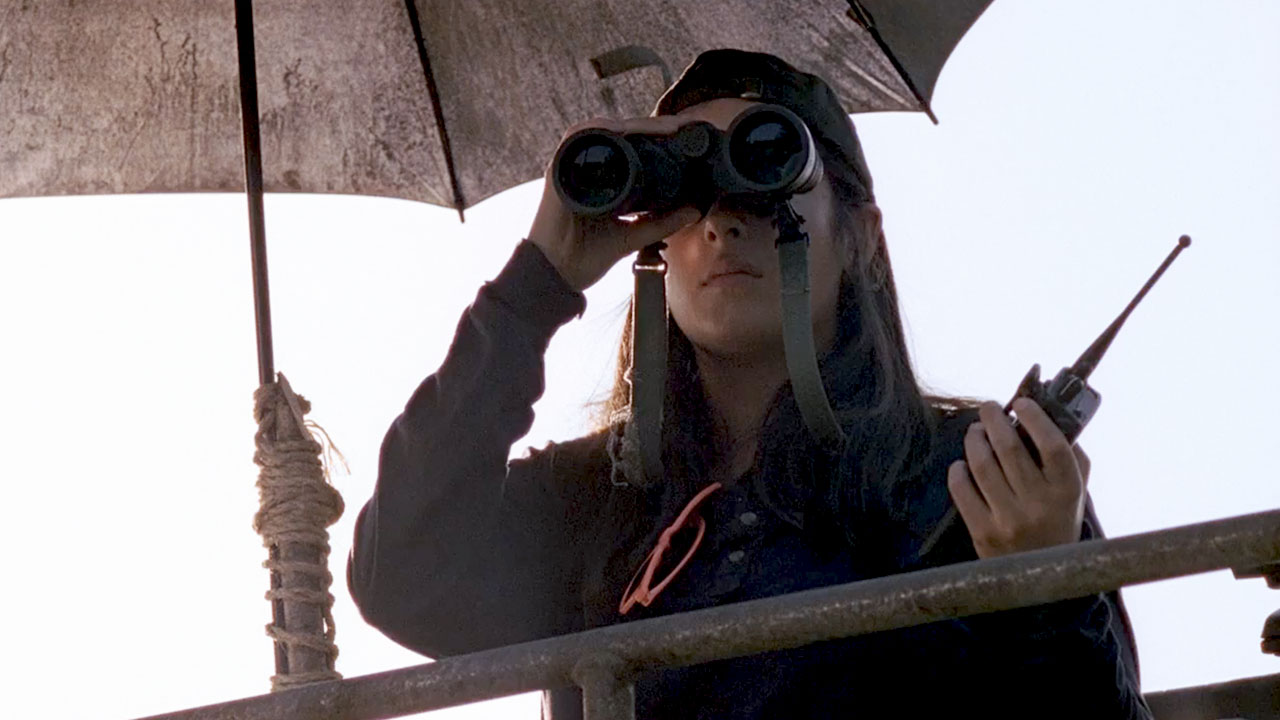 Notable Quote: N/A
Tara will also be instrumental at Hilltop following Maggie's departure during the Hilltop. More on her later.
---
16. Aaron (+2)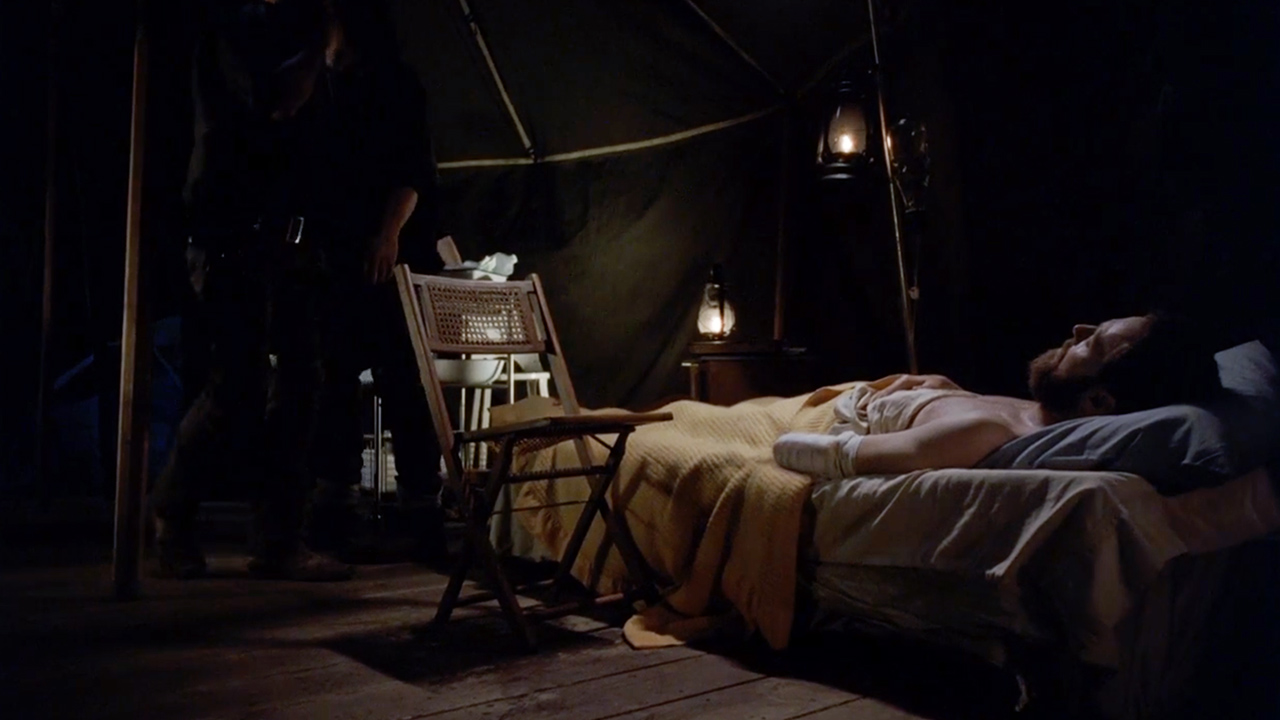 Notable Quote: N/A
---
17. Negan (+2)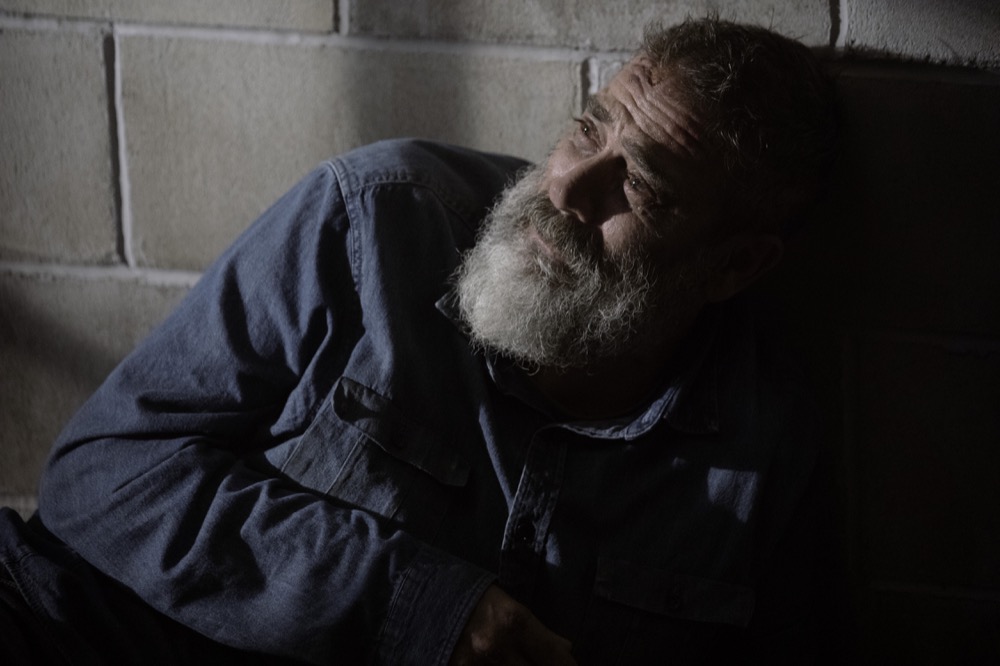 Notable Quote: "I should be dead, I have to be dead."
Whether you believe Negan was putting on an act for Maggie or not, it's clear at least some part of him is broken. It's believable that he would want to see his dead wife and that death WOULD be preferable to living in the cell. But then again, only a week or two ago he was bragging to Rick about the things he would do once he was free. Whatever his motive, it's clear Negan's jail situation makes him the least powerful character in the series.
---
On The Bubble: Magna, Yumiko, Luke, Connie, Kelly,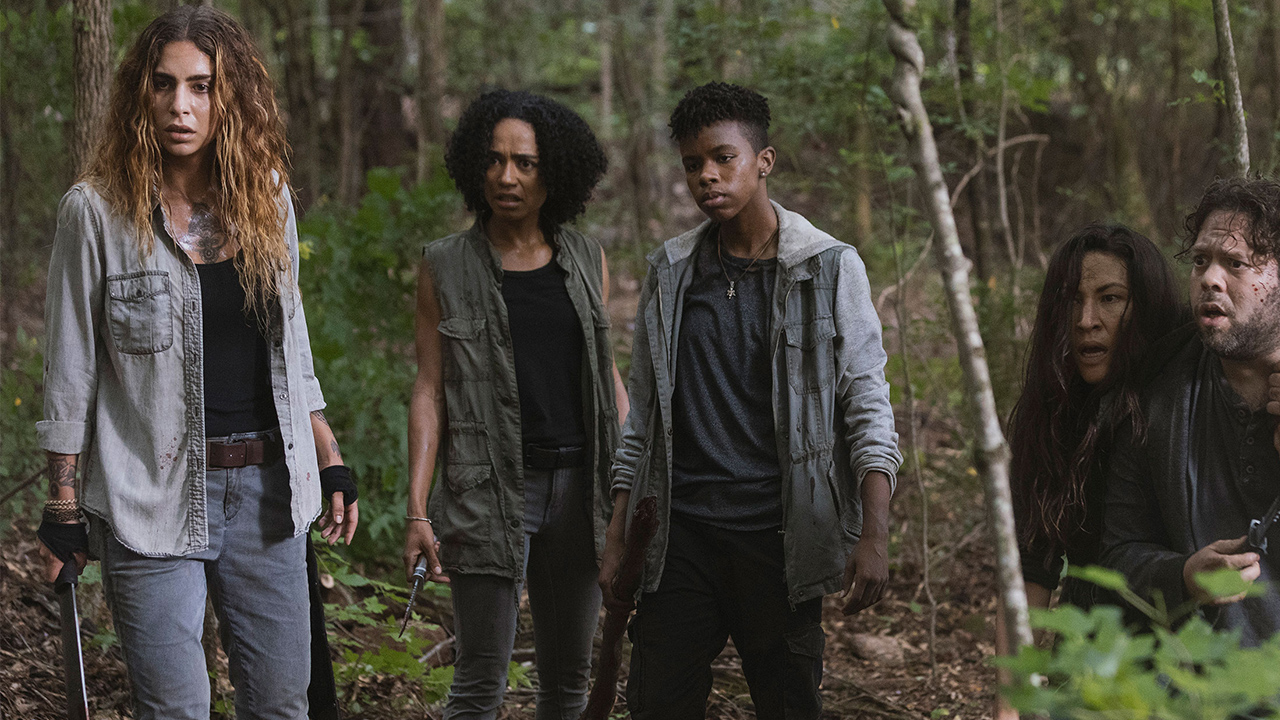 ---
Out of The Rankings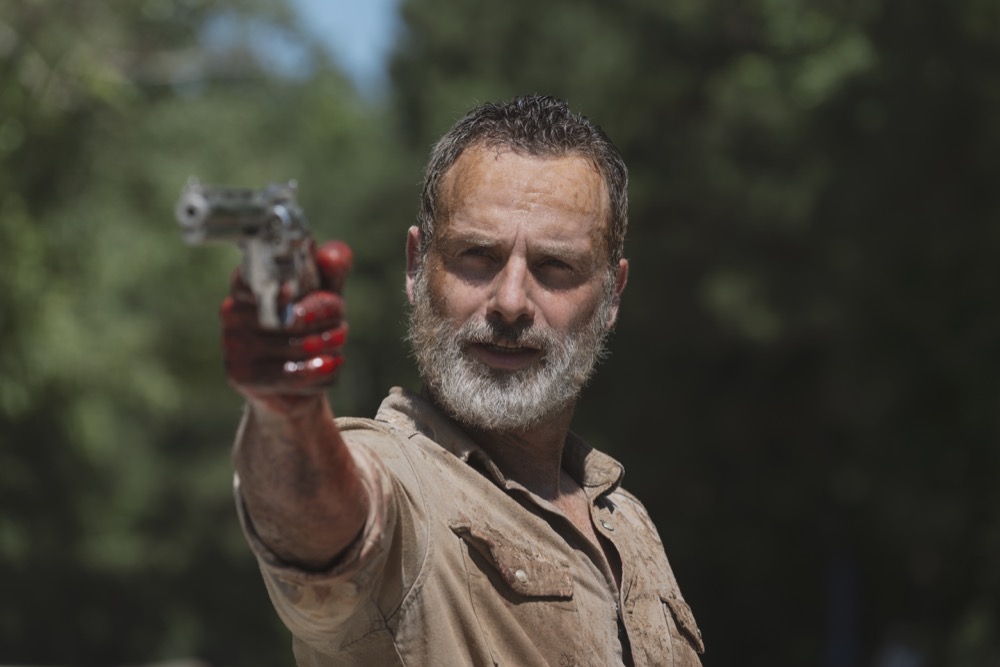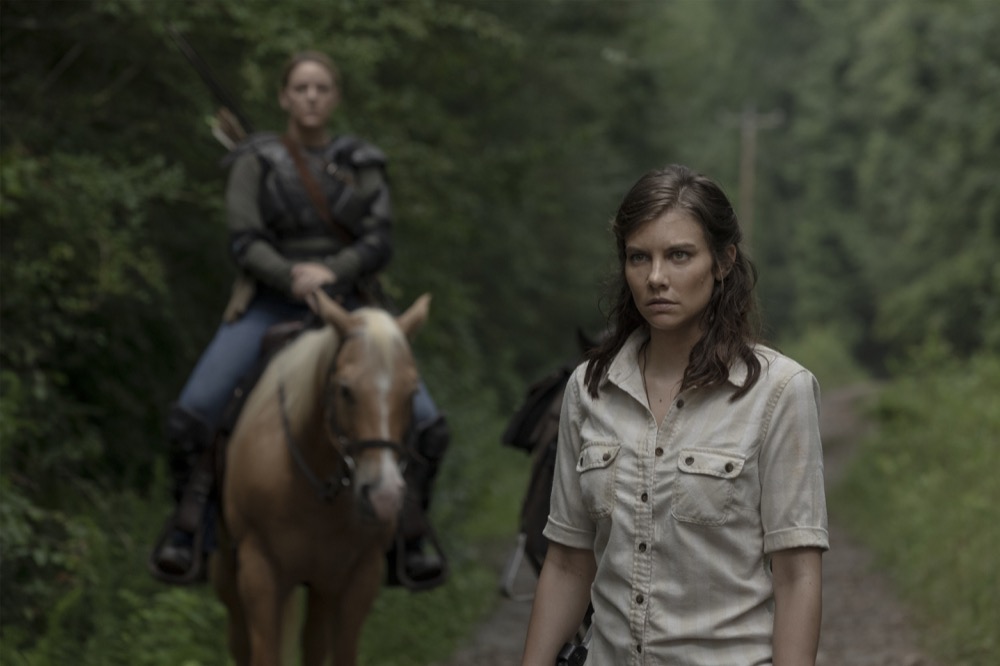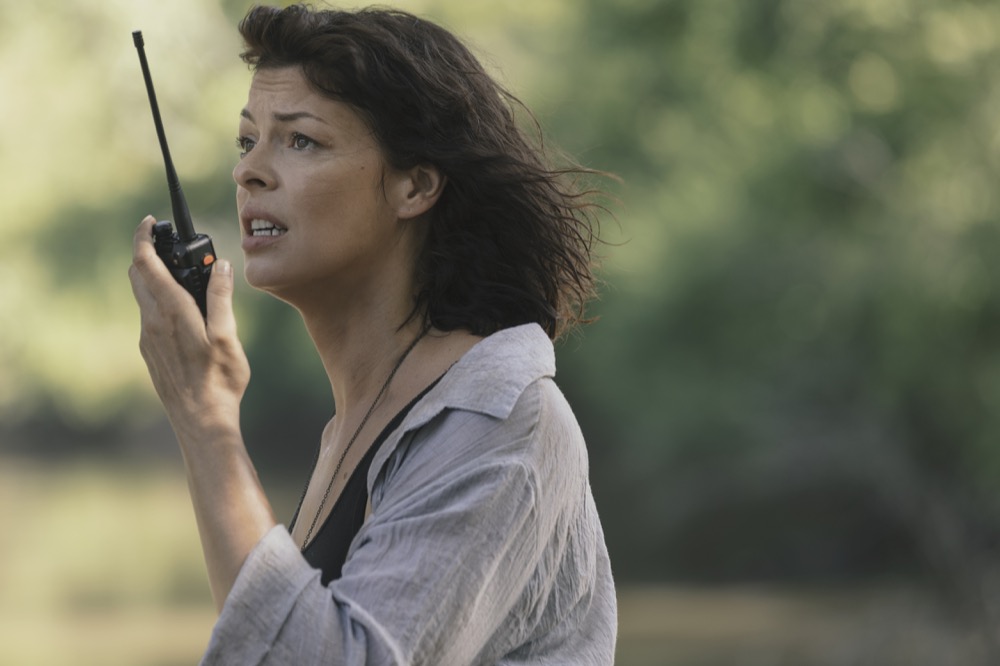 We hate to remove these three main characters out of the rankings but we must. Rick and Jadis have flown away to go somewhere "far" with the helicopter folks while Maggie has temporarily departed Hilltop for a reason you'll find out next week. Thankfully, we know we'll see Rick (and possibly Jadis) again with a spin-off movie while Angela Kang has hinted Maggie could return as early as Season 10.
---
And those are our new rankings! Do you agree with the list? Let us know in the comments and stay tuned for another sizable shift following next week's episode!