The Walking Dead universe is expanding in 2020. The Walking Dead: World Beyond premieres, the main show and Fear release new seasons, and our VR game Saints and Sinners will finally come out! But what about the Rick Grimes movies? Chief Content Officer Scott M. Gimple recently sat down with Entertainment Weekly to give us some updates.
---
Although Gimple didn't drop any major bombshells in this interview, he did tease we'd see more of the world in this movie. "We are going to continue to tell Rick's story, and we are going to discover so much of the world through that story," Gimple said. "Rick will be challenged in different ways that, in some ways, everything that he's been through has sort of prepared him for. It's a much larger world than one that he had been operating in, and that was challenging in and of itself. Now things are heightened, and just as we're going to the movies — and it is the movies proper, suitably wide screen — we're going to be filling that screen with a brand new world."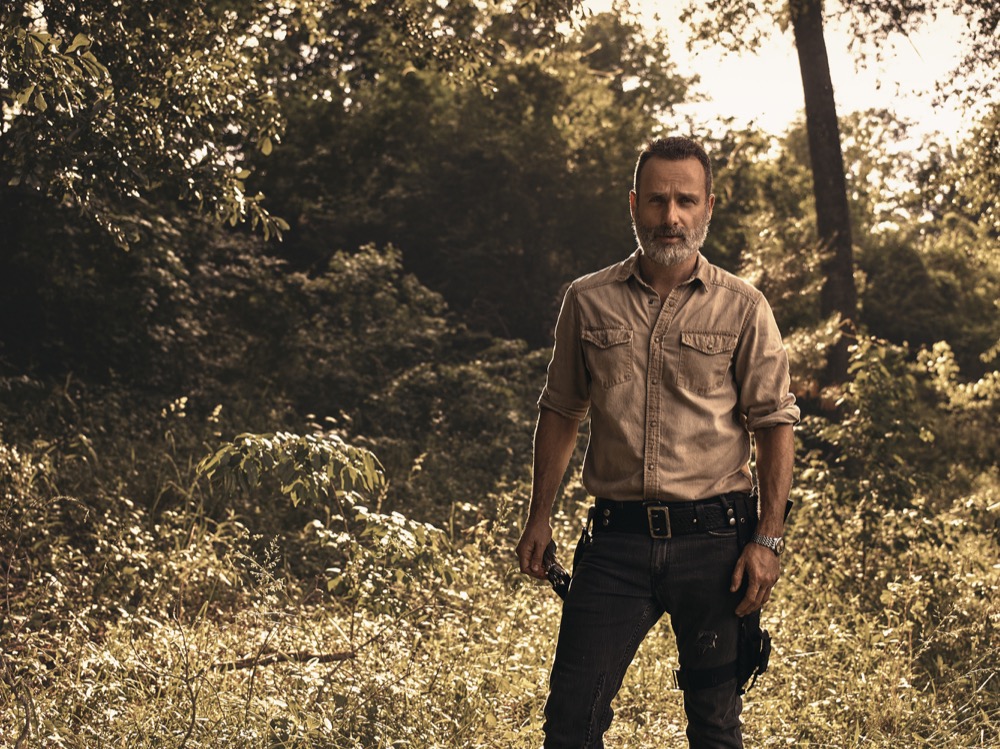 Naturally, fans and critics alike have been wondering how Michonne will play into the story given her departure from the show later this season. "I don't want to get ahead of The Walking Dead," Gimple said. "I don't want people already looking to what Michonne might or might not be doing next. She has an amazing story coming up on Walking Dead that informs everything moving forward, but I don't want to get ahead of that. We worked real hard on that."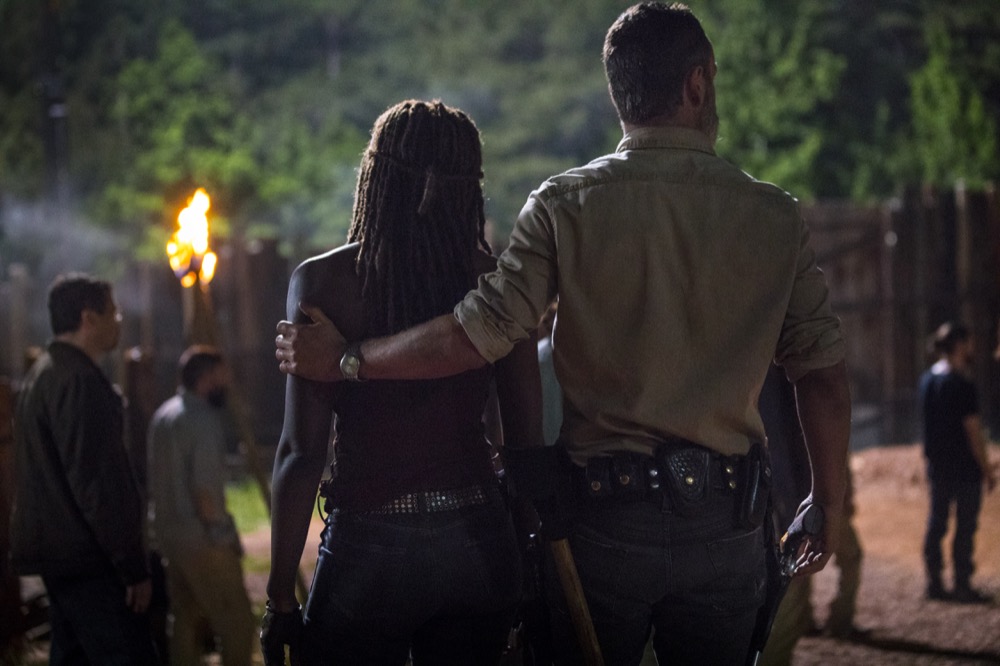 Finally, Gimple revealed they're still in early stages of production. So far as we can say, the movie doesn't have a director, title, or finished script. "We are currently refining [the script]," Gimple said. "I don't want to say much more than that. It's coming together amazingly, but we're trying to make this very special for everybody involved and we're holding our feet to the flames. It's an incredibly deliberate process right now."
Outside of the interview, we can tell you the movies will be wide-released in theaters through Universal and follow Rick's story after getting saved on a helicopter in Season 9. Jadis actress Pollyanna McIntosh hinted on Instagram she might be involved in the movies. "I just know that you guys are kind of waiting out there, and I'm waiting too. I'm looking forward," McIntosh said.
For now, you'll have to just watch the teaser trailer on loop until we can get you more information.
---
Catch the rest of the interview with Scott Gimple over at Entertainment Weekly. What Rick Grimes movie news do you hope they announce next? We'd love to hear from you in the comments!