Lauren Cohan may be taking a break from The Walking Dead this season, but her character Maggie has plenty of story left before the hiatus. The season will open a year-and-a-half after the events of All Out War with Maggie confidently leading the Hilltop as a new mother. Her long-awaited baby with Glenn (RIP), who she named after her father Hershel (double RIP) finally arrives.
Speaking with BUILD Series, Cohan said the time skip was needed. "It's easier to have a time jump because it feels like you can prepare more in the way that you could for a film," Cohan said. "So when we knew we were having this time jump and we knew that that symbolized a big change for us as people in our mindsets, it gave me a lot more time to explore where Maggie was at now. It actually was this beautiful time to digest everything that has been so far."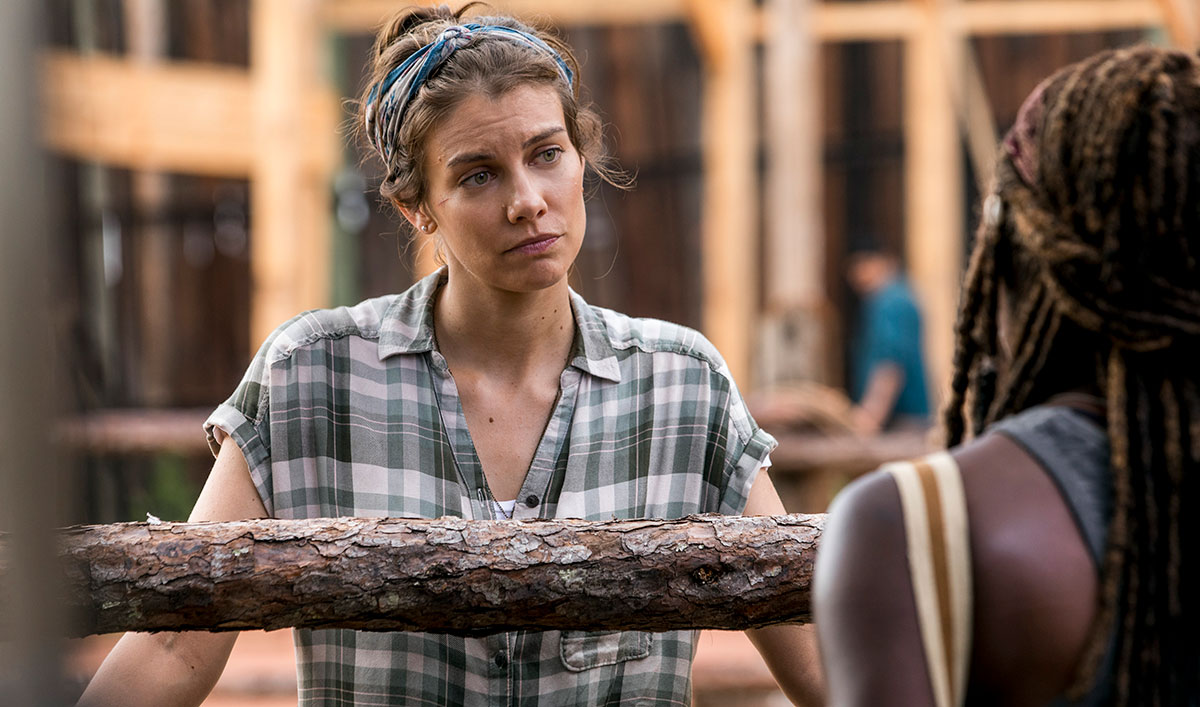 Lauren Cohan as Maggie in The Walking Dead Season 9.
Aside from Maggie's story getting a much-needed fast forward, Cohan emphasized the move is also good for the cast. "There's just a ton of psychological advancement for everybody," she said. "I mean it's just like having the baby, and how we've had to change as people. And definitely how Maggie has to change in her leadership position. And it's good, I mean this is a huge, huge cannon ball blast of a season. It's really, really, really big. And we're excited."
Cohan, who will leave sometime this season to work on her new ABC show Whiskey Cavalier (among other projects), clarified she's not ready to close the book on her character just yet. "My Walking Dead story is open, it's not finished," she said on Andy Cohen Live. "You don't break up with someone and forget about them and delete them from your life, no, things transition into different places." Don't worry fans, we have plenty more Maggie story left. Watch the full interview with the BUILD series below:
---
The Walking Dead returns for its ninth season Sunday, October 7th on AMC.