It's been nearly a year since Chandler Riggs' character Carl was killed off The Walking Dead. Despite the success of the show and the popularity of his character, Riggs struggled to find a consistent acting gig in the following months. That's until he landed a role on the ABC series "A Million Little Things," an hour-long dramedy which follows a close-knit group of friends in Boston forced to reckon with the unexpected suicide of their best friend. Riggs took to Twitter in January to address his new job:
four days ago i was almost unemployed for a full year.

right now i'm sitting on the set of season one of an incredible tv show for my first day of work.

life changes really drastically really quickly

— chandler riggs (@chandlerriggs) January 21, 2019
SUPER excited to announce that i'll be joining @AMillionABC for a couple of episodes (and maybe more??)! the cast & crew is so incredible, and i absolutely love the series. i encourage everyone to check it out this thursday night on abc!!https://t.co/5N2l7vbYbq

— chandler riggs (@chandlerriggs) January 23, 2019
---
Riggs, who made his series premiere on the show a week ago, sat down with Us Weekly discuss how he landed his new role. "I read it and instantly loved it. It was just me," Riggs said. "Everything just felt very natural and real about it. Right after I got the audition, I started watching the show and I fell in love with it. I knew I had to be a part of it. It's so real and so impactful." He hyped up his debut on Instagram a few weeks ago:
In his first episode, his character PJ finds a script in a hospital room belonging to one of the main characters Rome ("40 Year Old Virgin's" Romany Malco). The two end up bonding about the themes of depression, which struck a chord with Chandler. "It's something I can relate to pretty strongly and I think that's kind of the main reason that I wanted to take on PJ. He's a character that is going through stuff that I've gone through before in my life, and I think that it's really important for people to know that there is light at the end of the tunnel, there is life after what you're going through, that you can get through it." We're thrilled that Chandler has found an amazing new TV home and hope to see more of him in Season 2!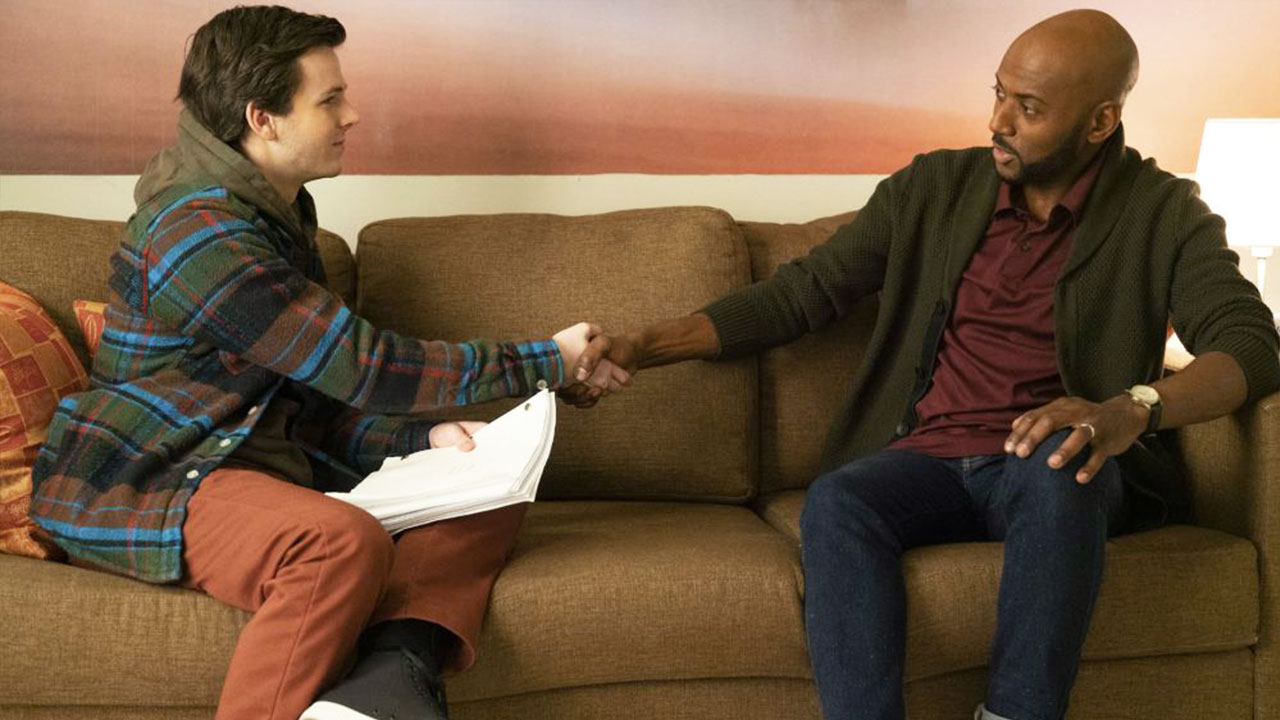 ---
You can binge "A Million Little Things" on Hulu and catch the Season Finale at 9/8c TONIGHT on ABC. Catch the rest of the interview over at Us Weekly!