We're getting pretty excited for the return of season 5, so we decided to caption an image from Episode 508.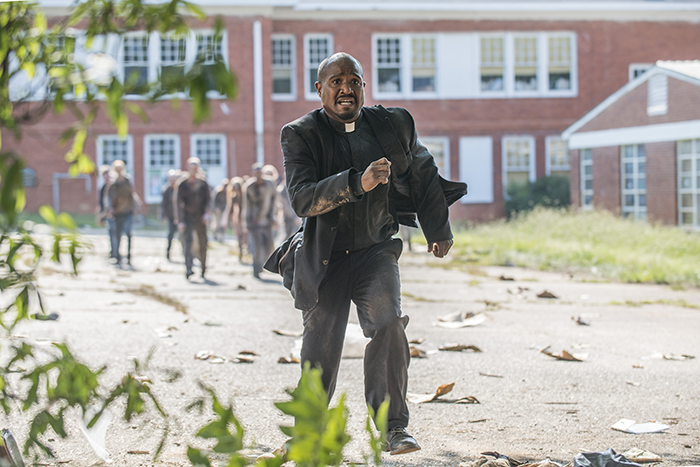 What is Father G saying as he flees those walkers? Comment below on the site (one entry per person!!!) and our favorite caption will win a Skybound Mystery Box (here's an idea of what's inside). Shirt sizes we have remaining are S, M & L, so keep that in mind!
Only one entry per person, so make it count. We'll announce the winner here on this page on Monday 2/9.
Also, if you haven't already seen it, you can watch the first 2 minutes of the premiere here!
UPDATE: Our favorite caption was from commenter JHaywood1: OH MY GOD I LEFT THE OVEN ON
There were many variations on this theme, but something about the wording and the caps made us like it best, so there ya go. Congrats, JHaywood1!