Grab your overalls, empty your pick-up, and take out cash from the ATM because The Fair is officially coming to The Walking Dead in Season 9. You've probably already noticed that our characters have been planning a Fair this season, which sounds pleasant. But comic fans will warn you that the Fair they held in the comics ended in a massacre so shocking it mirrors the Red Wedding in Game of Thrones.
Showrunner Angela Kang recently told Entertainment Weekly, "Yes, we are going to see the festival. That becomes a part of the story for the back half of the season. We really dove into the idea of what this festival is in a real way for our people. The origins of these kinds of trade fairs were that people from far-flung communities would take a trek and trade useful goods because not every community had every single thing that they needed. It's a place where people could learn new skills and pick up supplies that they needed. It's also a chance for them to bond as different communities."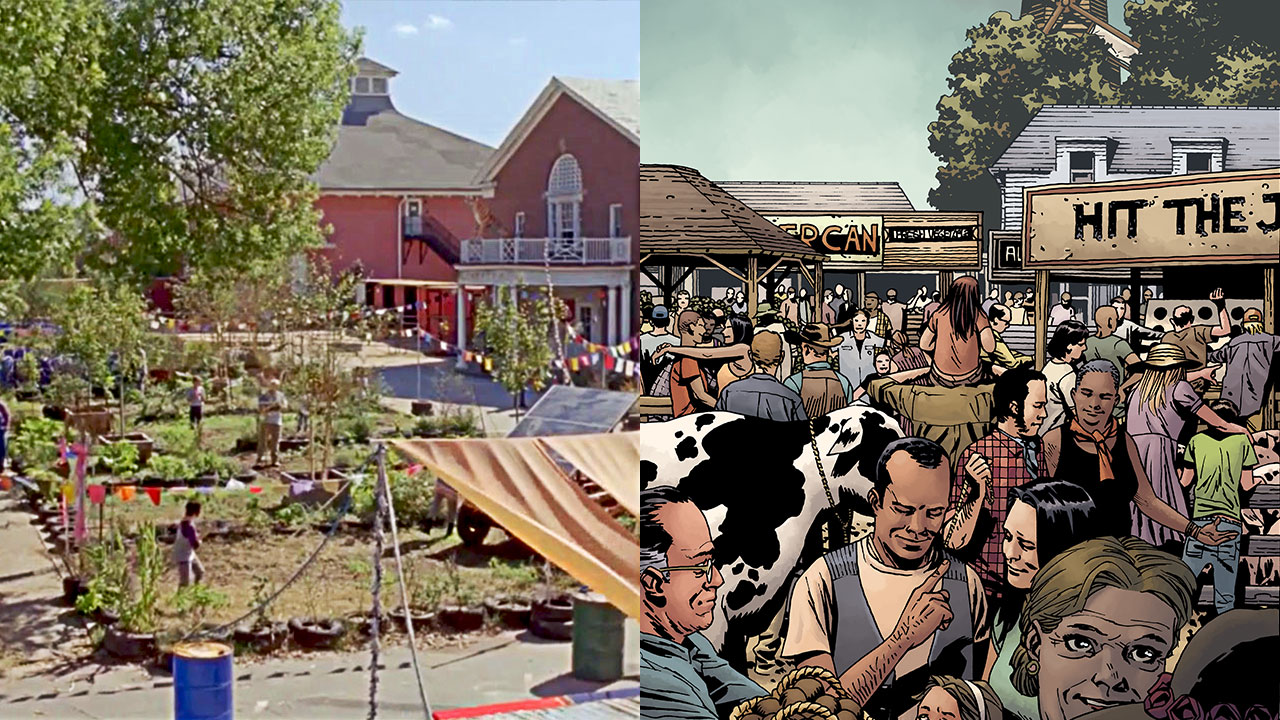 (Right) A scene of the Fair from the second half of The Walking Dead Season 9, (Left) A scene from the Fair from The Walking Dead Issue 141.
In Game of Thrones, Lord Walder Frey infamously ambushed and killed Robb Stark, his wife, mother, and soldiers in an act of revenge known today as the Red Wedding. In Walking Dead, well, we won't spoil it, but know revenge similarly spells demise for our heroes after the Fair. (We're not kidding, it's brutal). But knowing this show, The Fair could end much differently than the comics. After all, the writers and showrunners have a penchant for remixing or completely changing comic storylines. (See: Abraham's death, Carl's death, Daryl's introduction, Negan's escape, etc). With Rick gone, anything can happen! He's still around in the source material, so the Fair will happen with drastically different circumstances.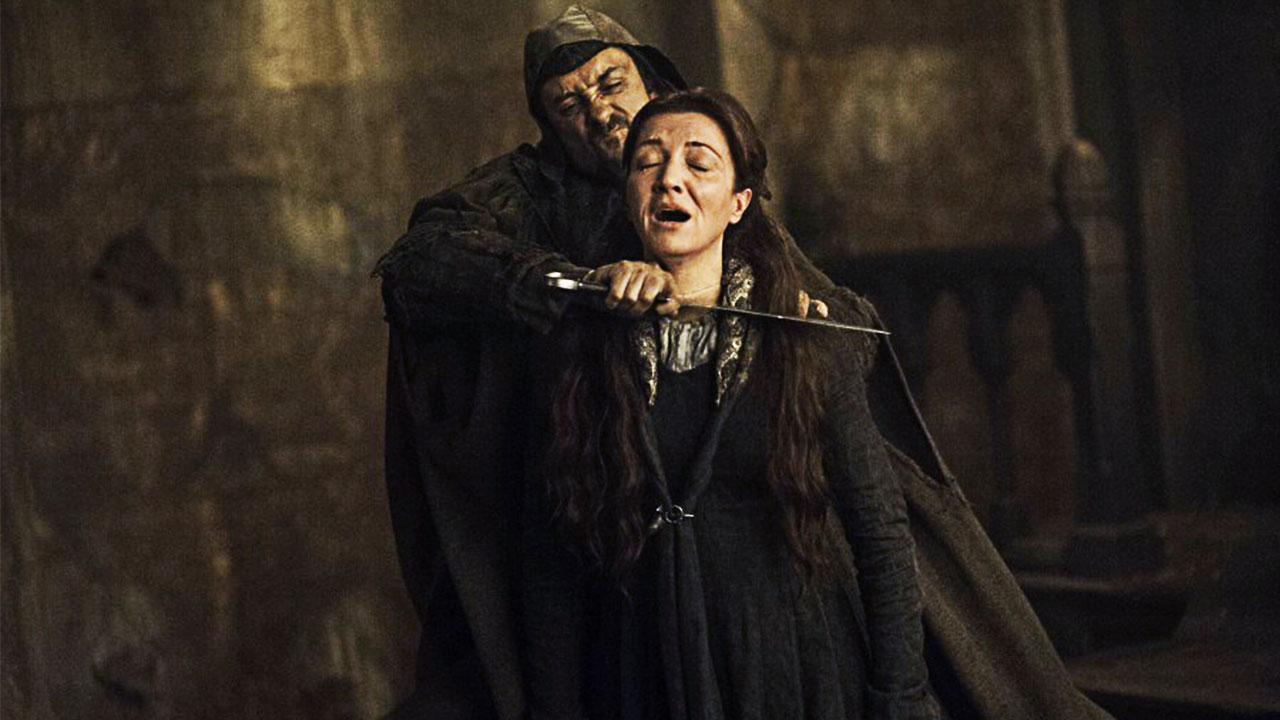 Kang certainly didn't indicate that trouble could be on the horizon. "…we really get to see what each community is and how they're even dealing with the very idea of this fair, because obviously, it's been a point of some contention between the Kingdom and Alexandria. That's a story that we see play out over the course of the back half." Unlike the comics, the communities are a lot more separated in the show. So it's possible the Fair could mean trouble in other ways. OR, maybe Michonne buys some amazing strawberry jam from the Oceanside gals and calls it a day. We'll just have to wait and see.
---
Find out what the Fair could mean when The Walking Dead returns on AMC Sunday, February 10th at 9PM. Also make sure to catch the rest of the interview over at Entertainment Weekly.