Today AMC announced that fans will be able to watch The Walking Dead Season 8 Finale AND the Fear the Walking Dead Season 4 Premiere (which airs immediately after) at a participating AMC theater. According to Entertainment Weekly, AMC is partnering with Fathom Events to bring both zombie shows to at least 750 theaters across the United States for one night only on April 15th.
For theater-goers, both episodes will be commercial-free and include exclusive bonus content that will roll 30 minutes prior to airing (and make up for the time of commercial breaks). Tickets are available for $10 now on the Fathom Events site and fans can purchase them here. The ticket price along with theater participation will also be made available at that time. To clarify, fans can also watch at home as per usual. Check out the promo image below: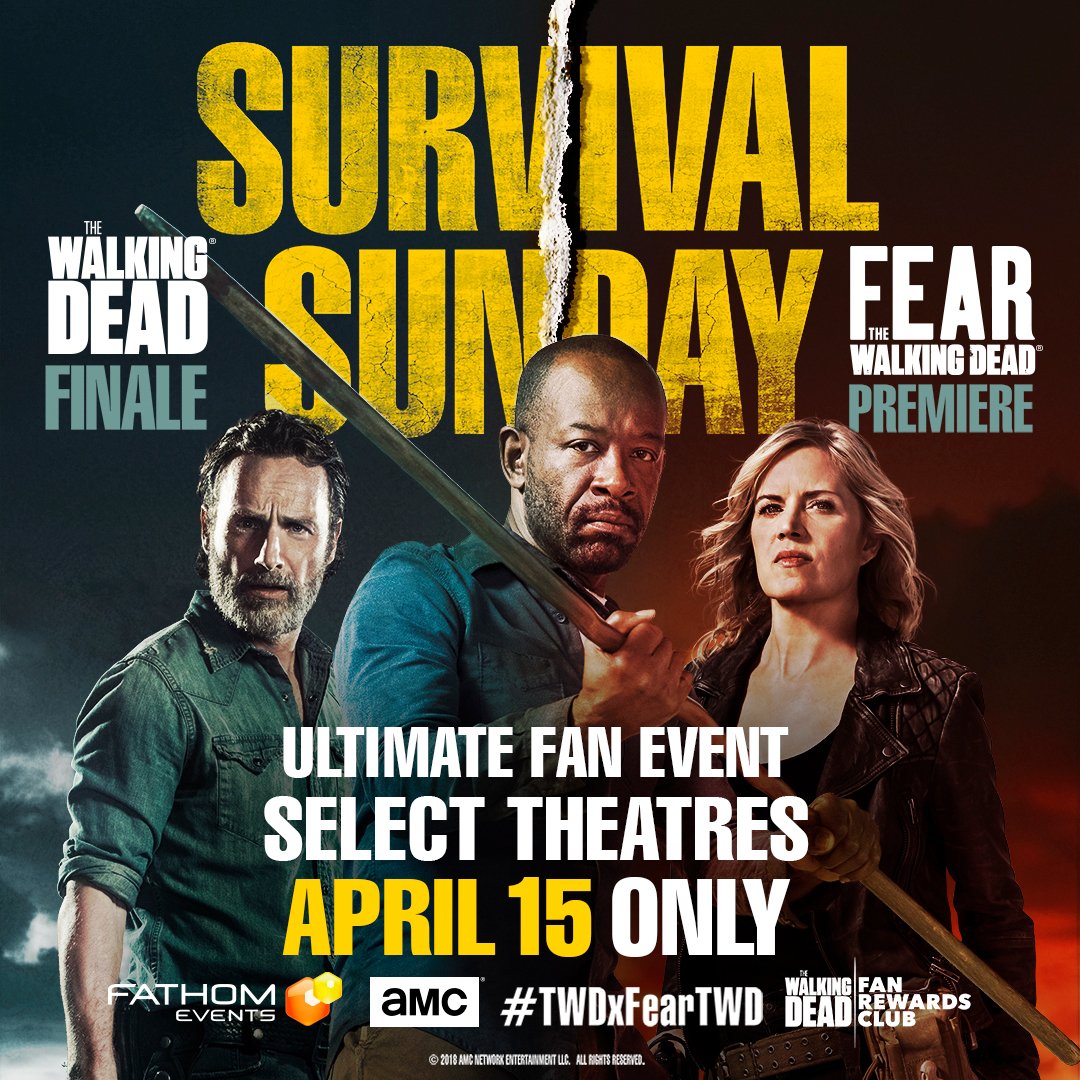 ---
Not only is this the first time AMC has aired a new episode of either show in a theater, but it's also the first time Fear the Walking Dead has premiered immediately after The Walking Dead. That's due in part because The Walking Dead's Morgan (Lennie James) is crossing over to Fear, and airing the two episodes this close to each other will make for an easier transition. However it plays out, this will undoubtedly be the perfect viewing experience for any Walking Dead fan.
Will you be attending one of these AMC theater showings on April 15th? Let us know in the comments!