Rick's departure from The Walking Dead in Season 9 will create a huge impact on the show and its characters. Whether he's killed off or leaves some other way, everyone will have to move on and adapt without their leader. Unfortunately, Rick's oldest friend won't be around to say goodbye.
Currently, Morgan's dealing with a hurricane in Texas with his new Fear the Walking Dead crew. Although we learned this week that he wishes to return to Alexandria, it's unlikely Morgan would make it back in time to wish Rick farewell.
But let's say word of Rick's departure somehow reached Morgan – how would he react? "I think it would be devastating, as it would be for a number of other characters," Morgan actor Lennie James recently revealed to Comicbook.com. "For a long time now, since the loss of his wife and his son, Morgan, until he made the acquaintance of Carol and Ezekiel and some of the others, until then, Morgan's only proof that he's in the world has been Rick."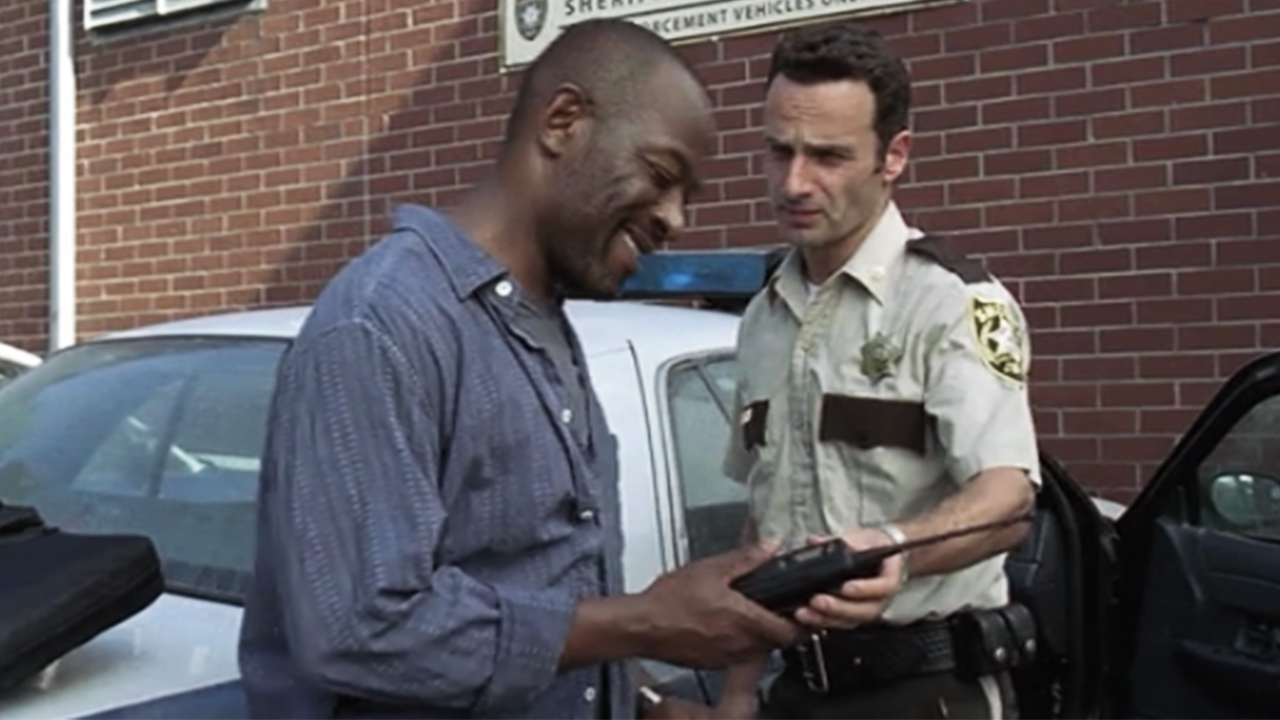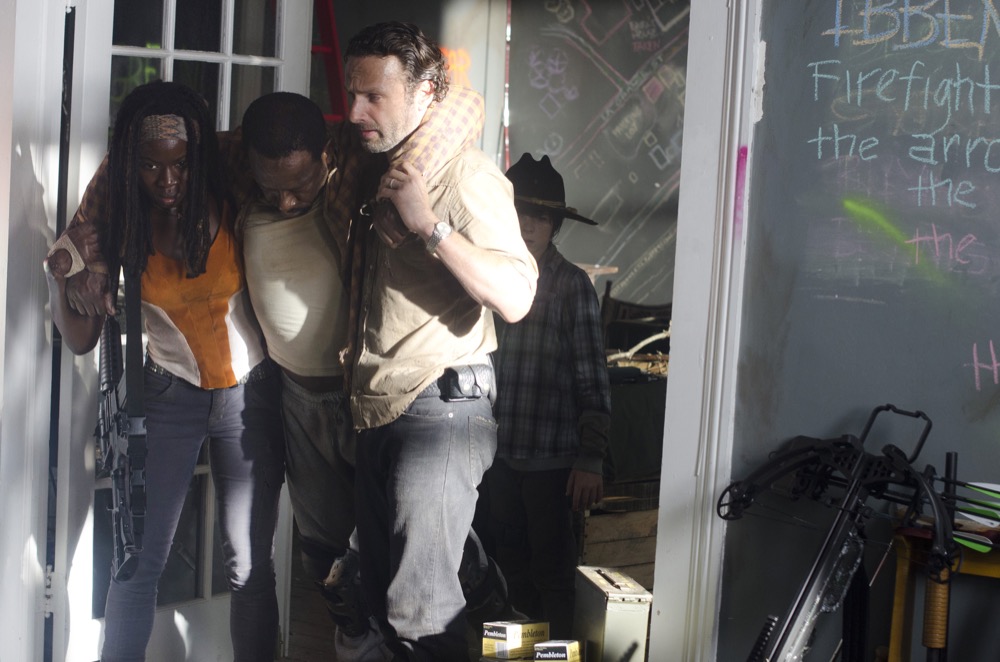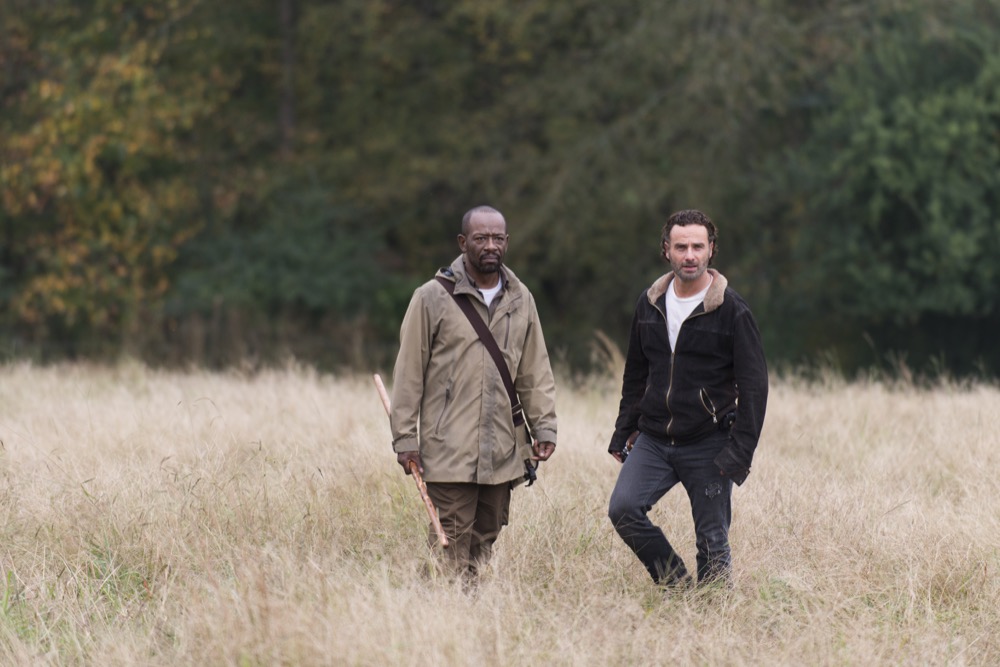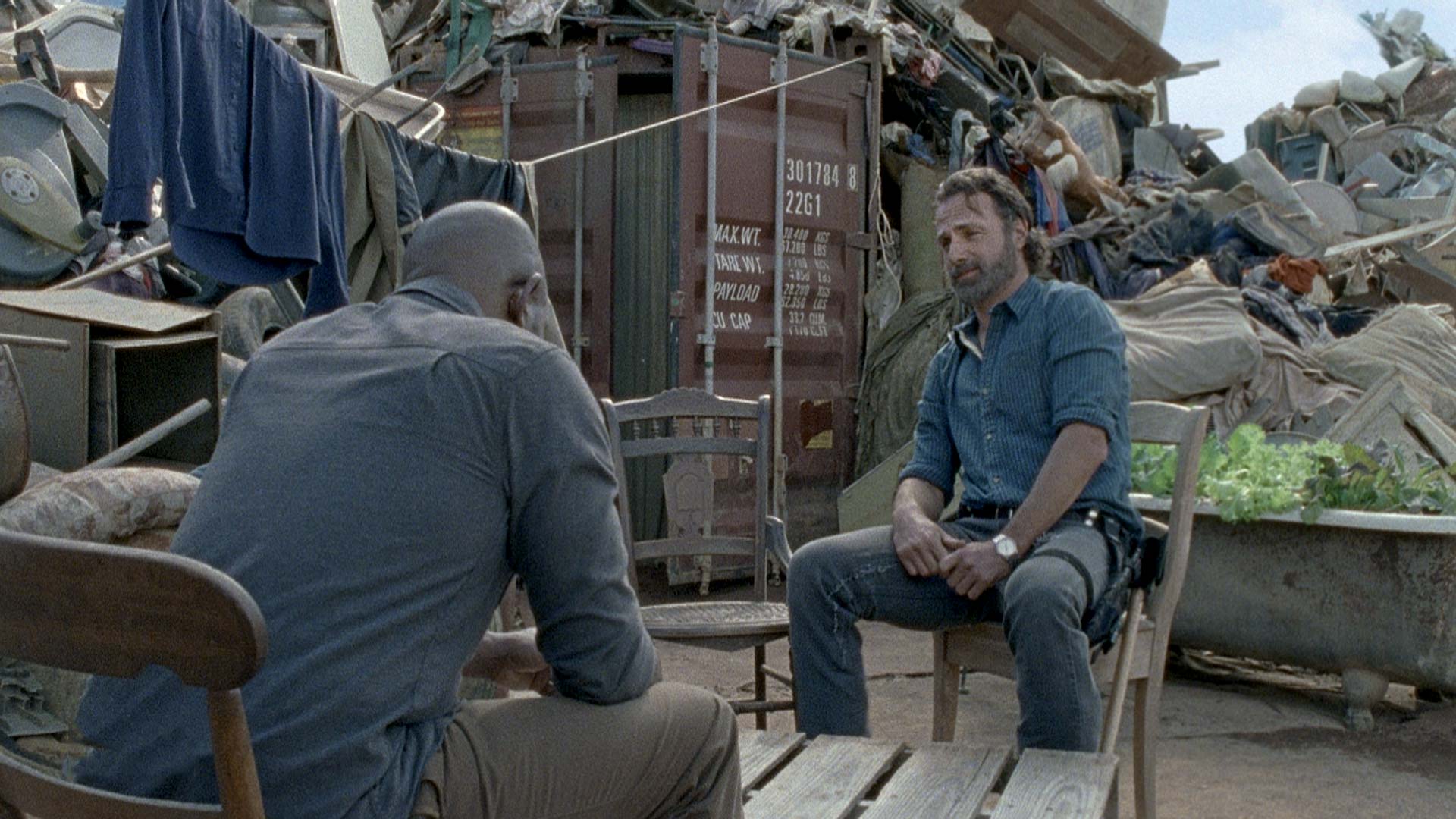 Morgan was the first (living) person Rick met after waking up in the hospital. Although the two have been in and out of each other's lives in the last few years, their bond has almost always been rock solid. "The only person who knows (Morgan) is Rick, and so, in a weird way, wherever Rick is is home. And if he heads back there and Rick isn't there, then I think that very much rocks the foundations of who he is now in this world."
---
Catch the rest of the interview over at Comicbook.com! The Walking Dead returns for its ninth season on Sunday, October 7th on AMC.