"Laura"
Flashback – John cleans and loads his two guns at his cabin in the woods. He's alone as he meticulously runs through his daily routines while reciting random words – mostly onomatopoeias he uses for Scrabble. At night, he investigates a noise outside and discovers an injured Naomi washed up on his river bed. He quickly takes her inside to treat her wound and give her a place to rest.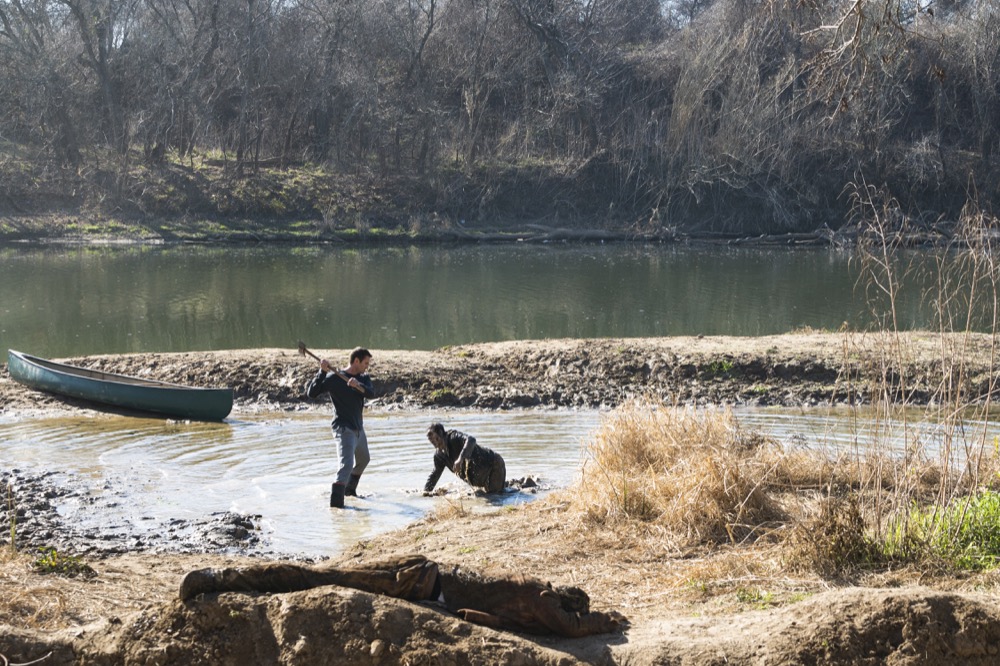 The next morning, John finds Naomi trying to steal his truck. He calmly explains how she got there and how the battery in his truck his dead. John offers her food, water, and a clean bandage, which she reluctantly accepts. Inside, he helps stitch up her wound and makes her fish stew. He introduces himself and asks if he can call her Laura until she feels comfortable. Although she promises not to stay long, he offers her the bed and sets up a sheet to give her privacy. This seems to warm her up a bit, and they briefly discuss her career as a nurse before she goes to bed. At night, Naomi discovers him cleaning his gun.
The next day, John and Naomi take a boat down the river for his weekly supply run. He tells her he used to be a police officer and that he liked it…for a time. They pass a bridge where a walker drops into the water – Naomi says the broken fence is why walkers keep showing up at his river bed. They dock the boat and arrive at an old gas station to search for supplies. John signs his name on a clipboard and explains to Naomi his last name is Dorie like the fish, and it's clear she thinks he might be simpler than she thought. Later, she helps him fix the fence on the bridge.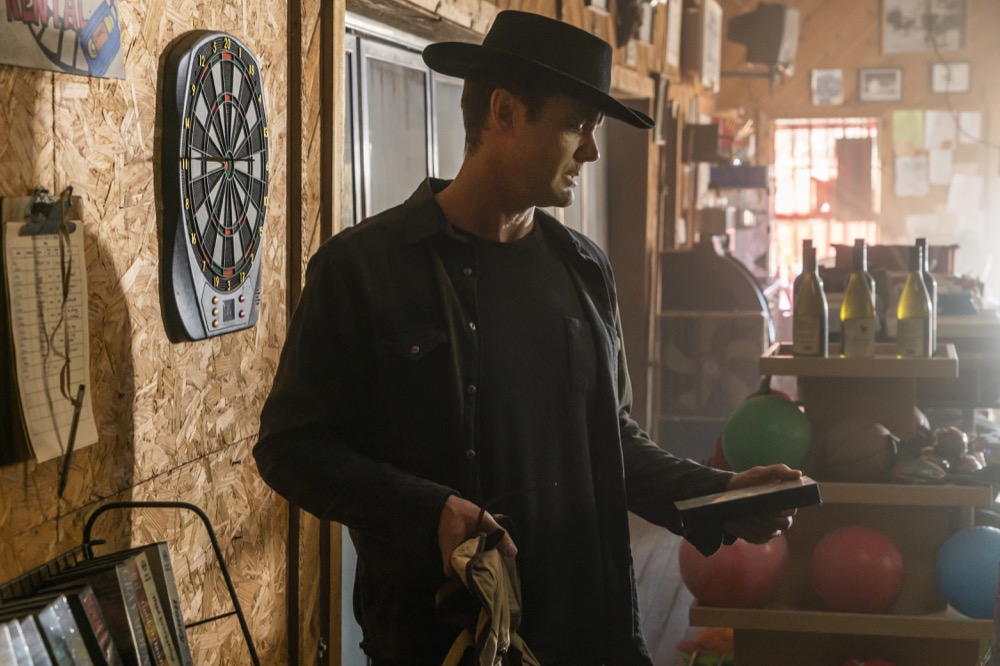 They return to his cabin and she joins him on the couch to watch TV. He makes brittle, passes out, and wakes up to Naomi looking at him. "I lost my child" she says tearfully, before heading to bed. The following day, Naomi asks John to teach her to fish, so he does. They fish together, eat together, and even play Scrabble together. The following week Naomi is dressing her own fish while John tends to his routine.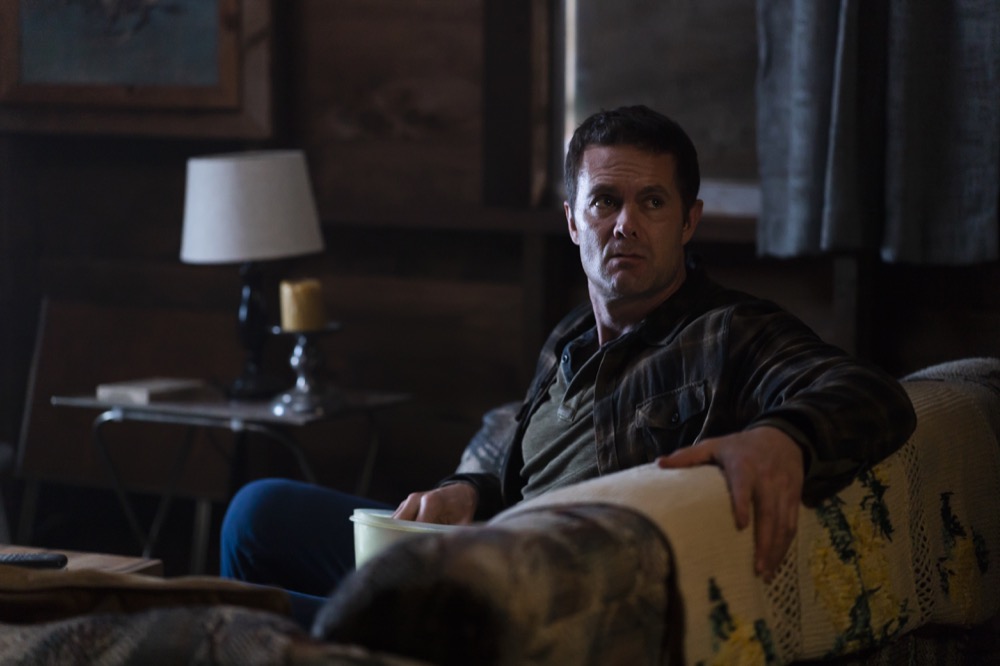 With her wound mostly healed Naomi tells John she thinks she's finally ready to leave. John's clearly upset but tries to hide it. He kills a walker outside and Naomi offers to help him fortify the bridge again. She hot wires his truck and drives them to the bridge. John notices one of his guns on her hip and takes it. "I told you not to go through my things," he scolds. She says it'll help with the walkers but he argues it'll only attract more. They then axe and stab their way through the bridge walkers. They position the car in front of the hole and a walker show up with a spike through its torso. Naomi begs him to shoot it but he risks his life to stab it instead. He takes out his frustration by continually stabbing it until they're both covered in blood.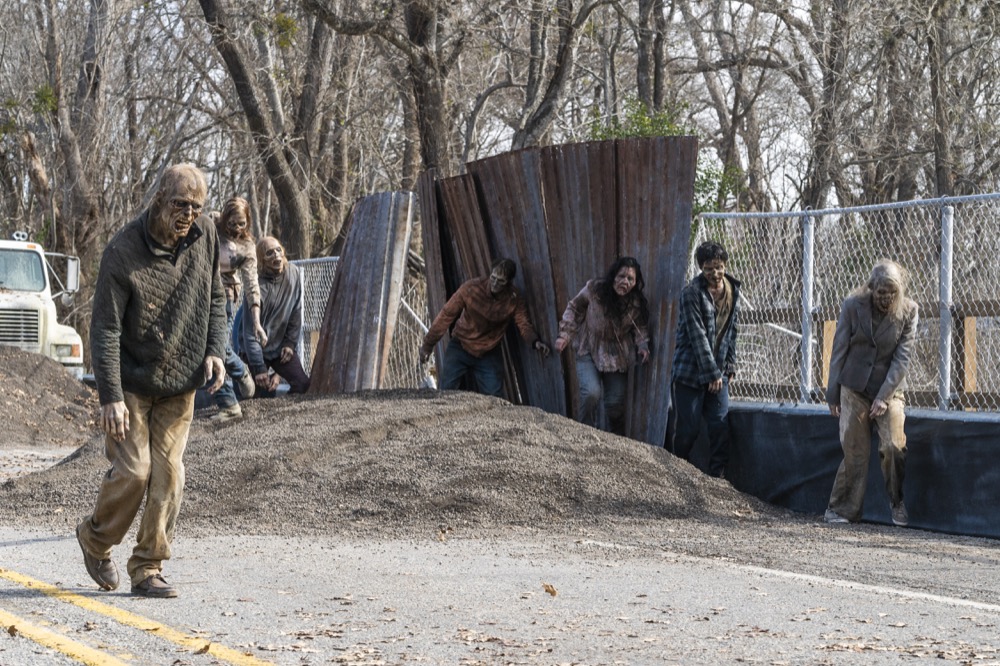 Later, they argue over the fact he almost got killed back there. "Better me than someone else," he says. Naomi then figures out he doesn't like using guns because of some traumatic event that must have happened during his cop days. John emotionally confesses he once witnessed a man robbing a gas station and shot him in the leg when the man refused to put down his weapon. Unfortunately, it hit an artery and the man bled out and died. Despite the fact people called him a hero, he still feels responsible.
Back at the bridge, walkers slip by the Jeep and drop into the water in droves. John hears a large group of them outside and calls for Laura to help. He picks them off with his axe while Naomi uses a shovel but gets quickly overwhelmed. John finally unholsters his guns and shoots the remaining walkers to hell, saving Naomi. Shortly after, she thanks him and says she thinks he's a hero and honorable man. He hands her one of his guns and says she'll need it in her travels.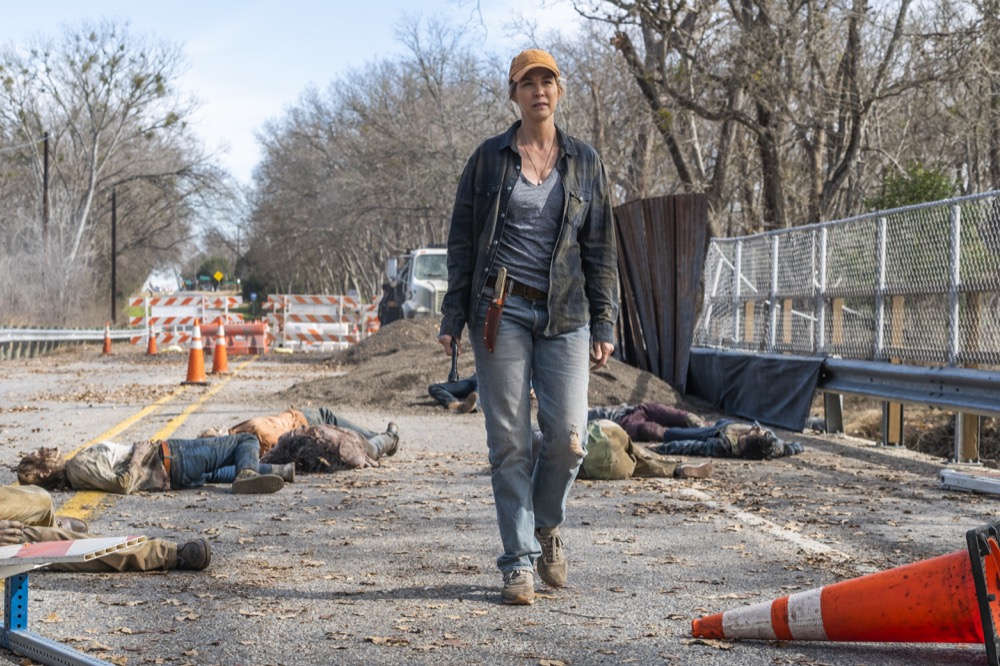 Before she can leave John tells Naomi that he loves her – he even offers to leave just so she can be alone and safe. "If you're alive, this whole world feels alive," he says. Naomi kisses him in their last night together. The next morning, John wakes up to find Laura gone and a message in Scrabble letters that reads, "I love you too, I'm sorry."
Back to the present – John finishes telling the story of him and "Laura" to Morgan, who tells him waiting is how you lose people. John admits he stupidly thought he had a second chance – and Morgan says they still do with the people that are still here. "Let's not waste another second," Morgan says as he and John set off on their own.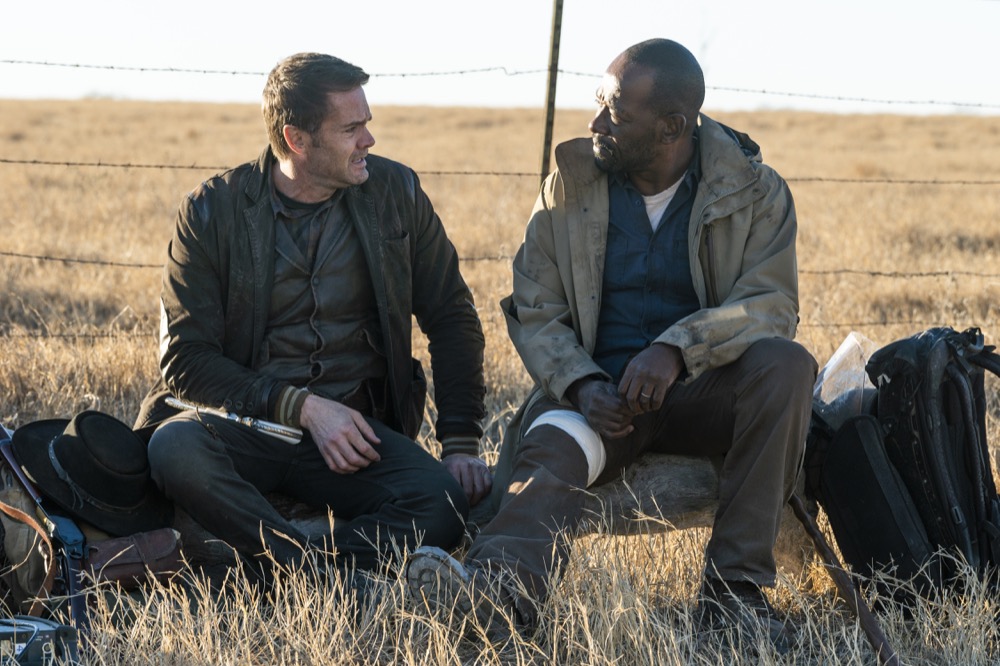 ---
What did YOU think of the episode? Do you think Naomi is still out there? What do you think happened to the stadium? Let us know in the comments!