Fear the Walking Dead's Mid-Season Premire was packed full of new alliances, reunions, and problems. Now that the dust has settled, who's really in power now? We shook up our character Power Rankings to break down who holds the most and least control in the zombie apocalypse.
---
1. Madison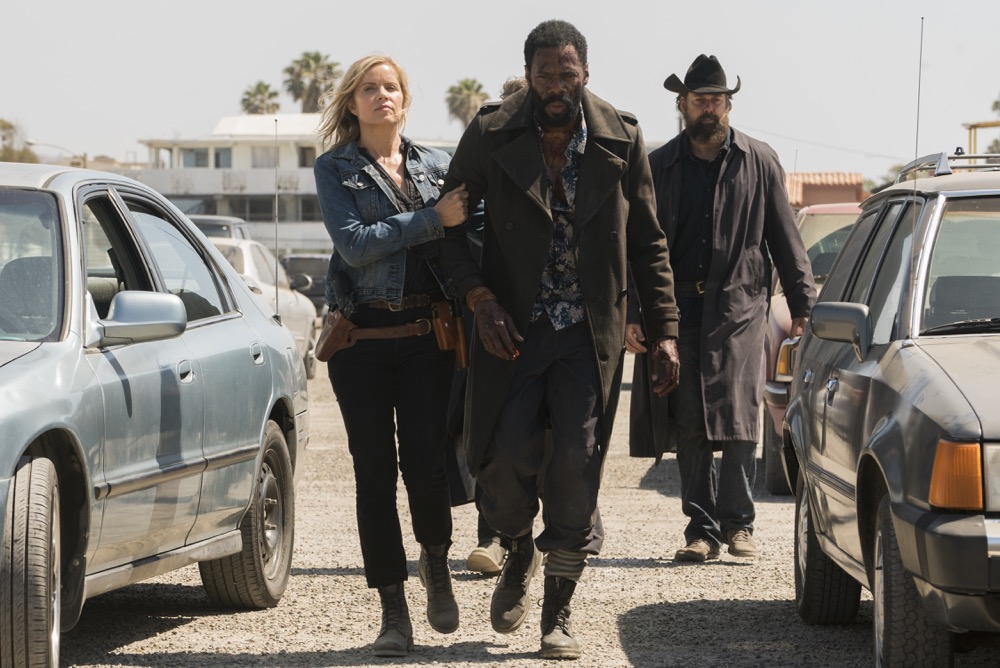 Madison was pretty uneven in the premiere. For every highlight she had, such as trusting Alicia to lead and negotiating with the proctors, she also let Troy live.We understand second chances but the rogue Otto boy is on chance #456. We know Madison has a thing for troubled kids but good lord how many natives does he have to murder before Madison gets the hint?
Aside from that glaring mistake she helped Nick escape exile and bartered well enough to free Strand and possibly solve the ranch's water problem. Madison may not be perfect, but her decisions in the premiere shows that she still holds the most power in the show.
---
2. Walker (+1)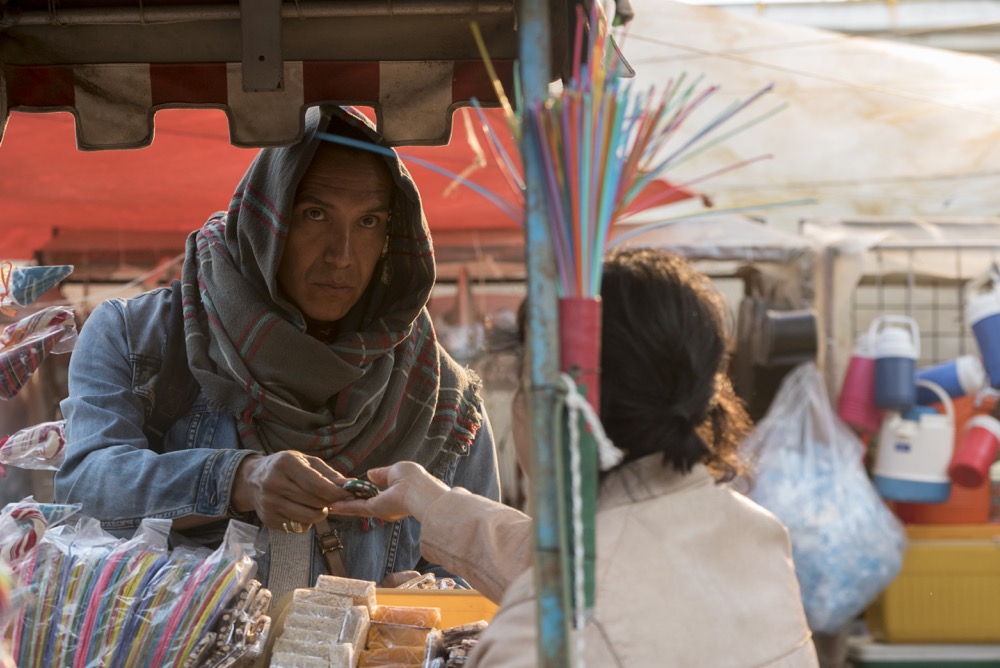 Walker took the risk of siding with Madison and it mostly paid off. His community's water problem needs a quick solution, and the lucky run-in with Strand might be the ticket. Was it worth surrendering his valuables? We'll see.
---
3. Alicia (+3)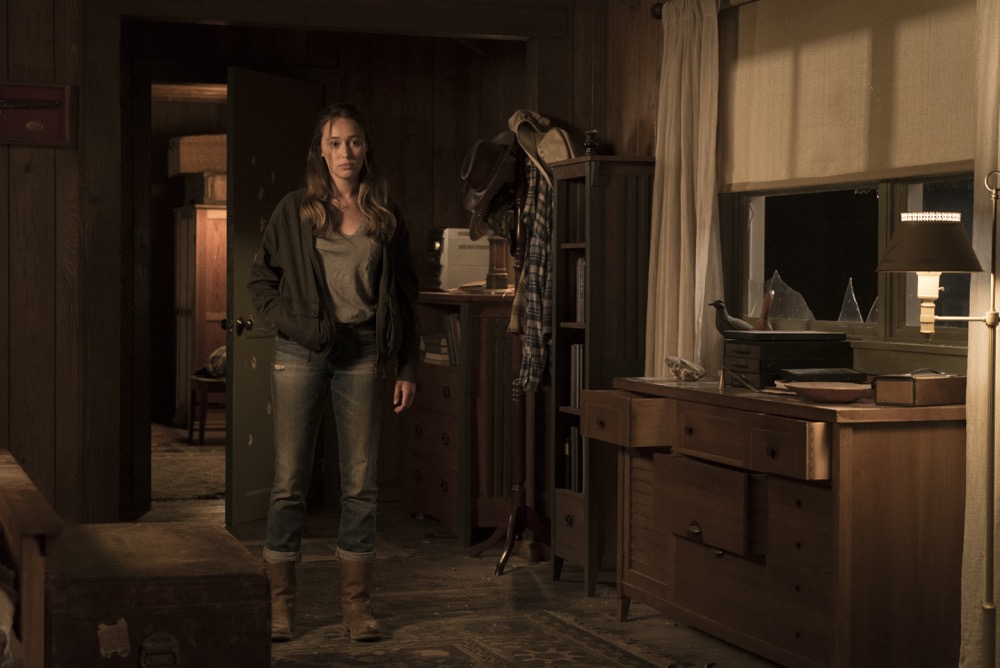 Alicia didn't take her new leadership responsibilities for granted. Sure, informing the community how dire their water shortage is wasn't the best plan, but it ultimately paid off when she helped unite the clans at the end. She showed she can be as strong as Madison but with a better moral compass.
---
4. Nick (-2)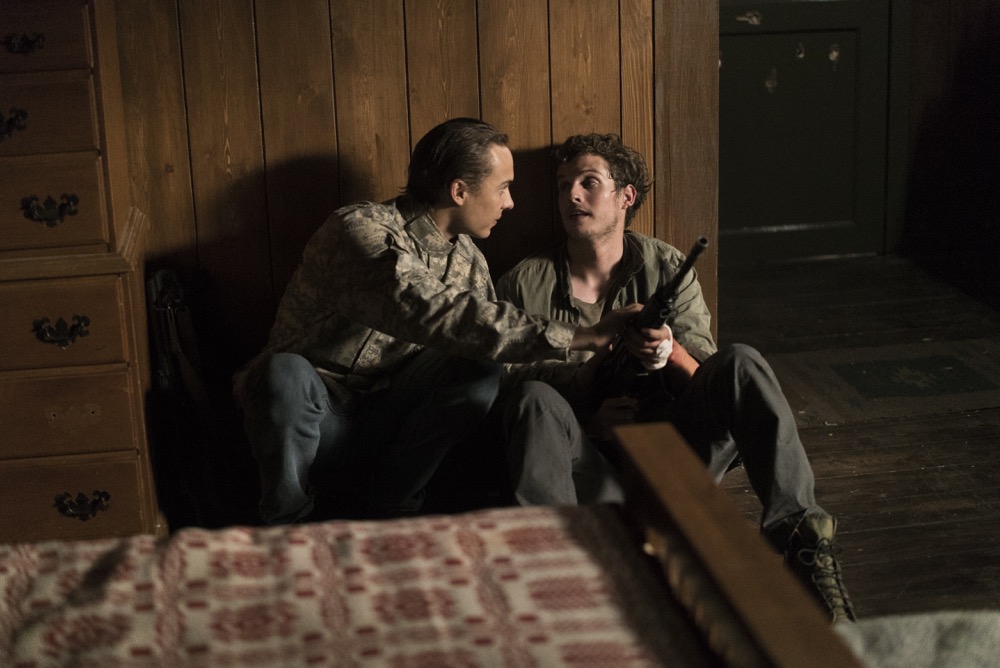 Nick fell a few spots for siding with Troy and getting locked in the hot box. But we have to give him props for helping dissipate the angry mob and uniting the communities with Alicia. The militia clearly wants him to replace Troy, but he may have too much sense to do so.
---
5. Jake (-1)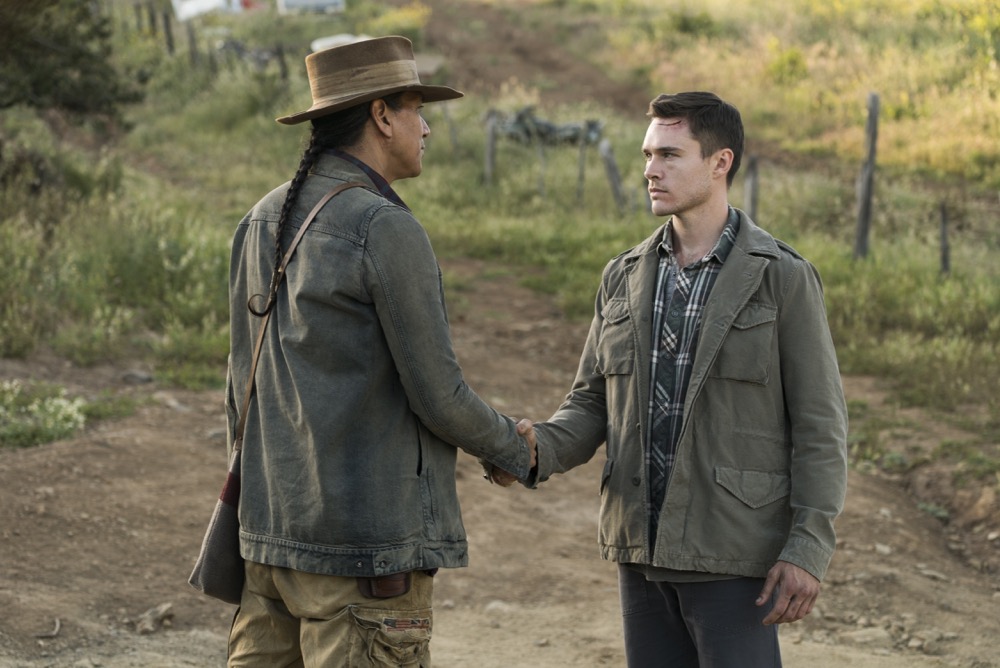 With his father gone Jake seems to be the rightful heir to the ranch, right? Wrong. As we mentioned earlier it's clear Madison and Alicia are the real leaders around here. Jake allowed Maddy to bend the knee to Walker and Alicia showed him up during the final well-digging scene. Come on Jake – woman up!
---
6. Lola (+3)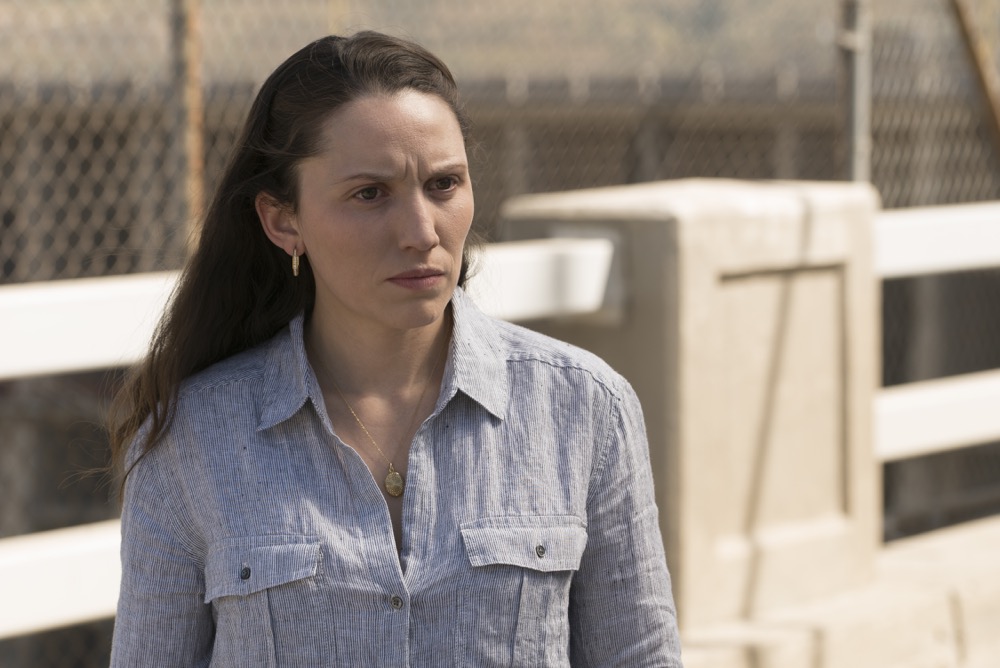 No one said controlling a dam during a zombie apocalypse would be easy – and Lola's learning that the hard way. As a leader you're not going to please everyone – especially when you're gently handing out water to people literally dying of thirst. Honestly, how did you think the water distribution program was going to go? Either way, Lola's strong and will learn from this.
---
7. Daniel (+1)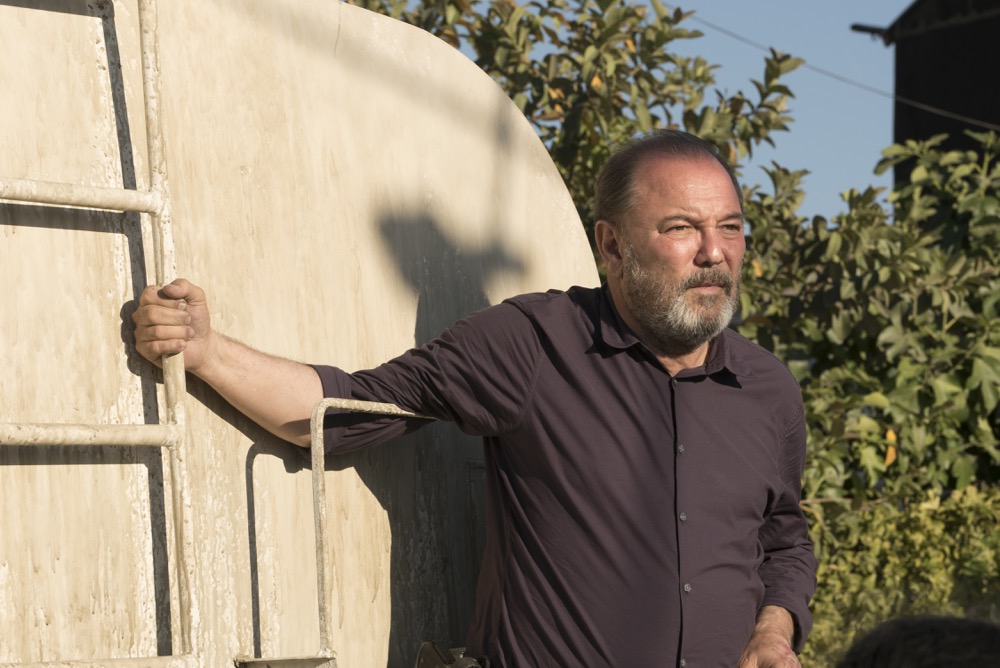 Daniel holds a lot of influence over Lola, but since she's the leader we're ranking him just below her. Daniel's real power will come if and when he sees Strand, who he left for dead.
---
8. Strand (+2)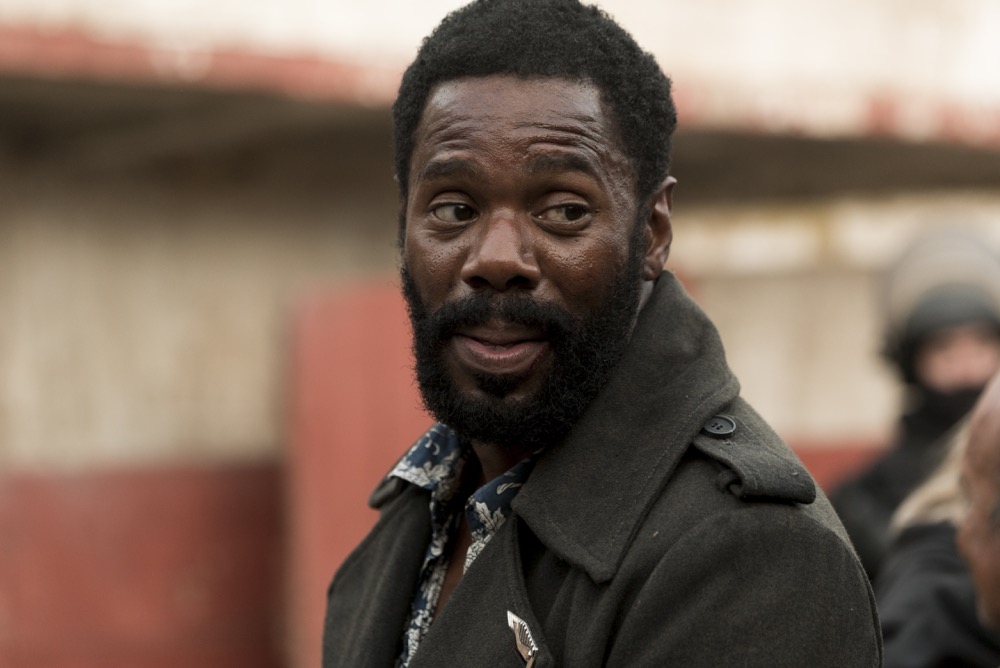 "My mother named me Victor because she knew I'd always win." Damn, Strand. Despite the trouble you dragged everyone in that's an incredible line. The sweet-talking zombie survivor got our heroes in an Abigail-load of trouble this episode but ended up proving his worth at the end. If he actually delivers on his promise to solve their water problem by escorting them to the dam, then we'll move him up the list.
---
9. Ofelia (-3)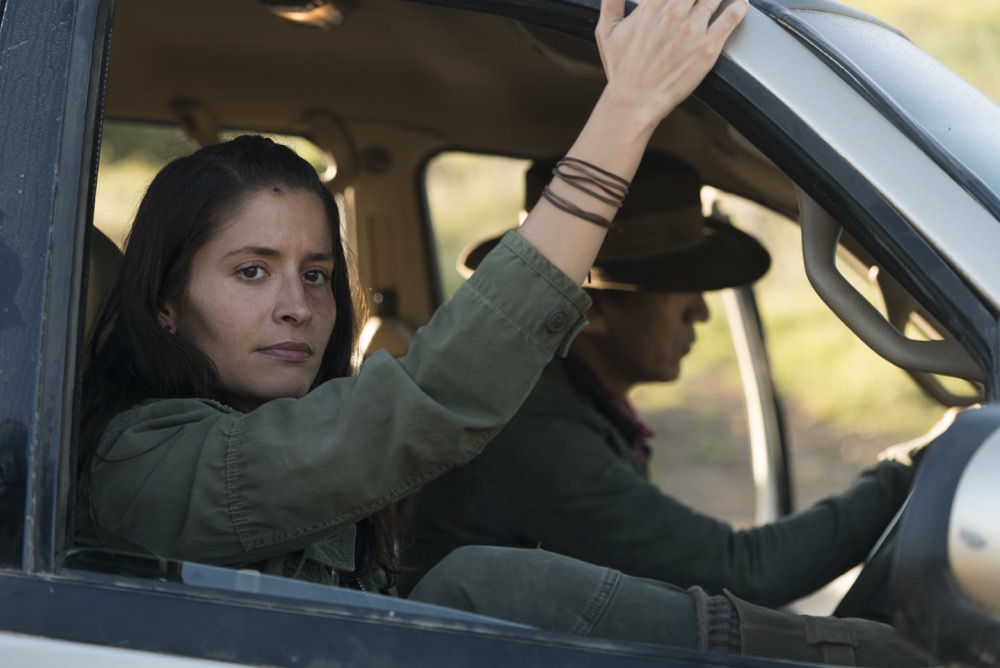 Ofelia getting denied by that six-year-old basically sums up how much power she holds in the zombie apocalypse. Sure, she has clout with Walker's people, but if children dying of thirst swat water out of your hand to show you up, you know you aren't sh*t.
---
10. Troy (-5)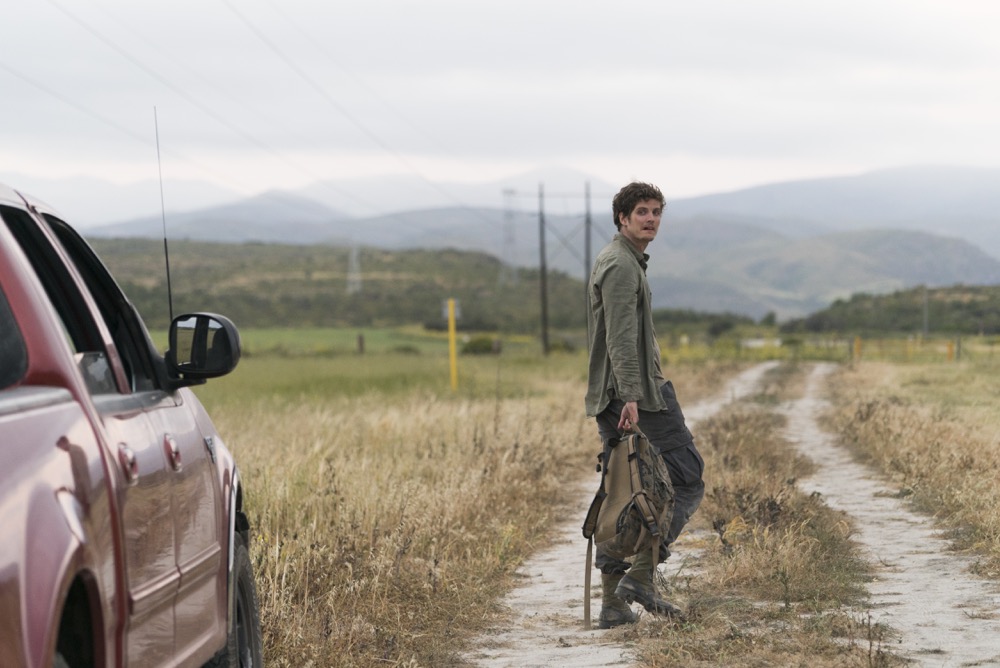 This was a bad episode for Troy and an even worse one for his hand (how many times can you get stabbed through the hand and survive it??) He took any remaining respect he had in the community and punted it away during that stand-off at the ranch. He's literally only alive because Madison somehow STILL empathizes with him. Outside of Nick's hallucinations, Troy's fresh out of control.
---
Tell us what YOU thought of our rankings in the comments. Make sure to catch the next episode of Fear the Walking Dead this Sunday @ 9PM on AMC.