Fear the Walking Dead's upcoming fourth season finally has a poster. The new season, which will look drastically different from the previous three, will air right after The Walking Dead Season 8 Finale on April 15th. So far, Garrett Dillahunt, Jenna Elfman, Maggie Grace, Evan Gamble, Kevin Zegers, and The Walking Dead's own Lennie James have already been added to the cast, Andrew Chambliss and Ian Goldberg added as showrunners, and Scott Gimple as Executive Producer. Check out the poster below: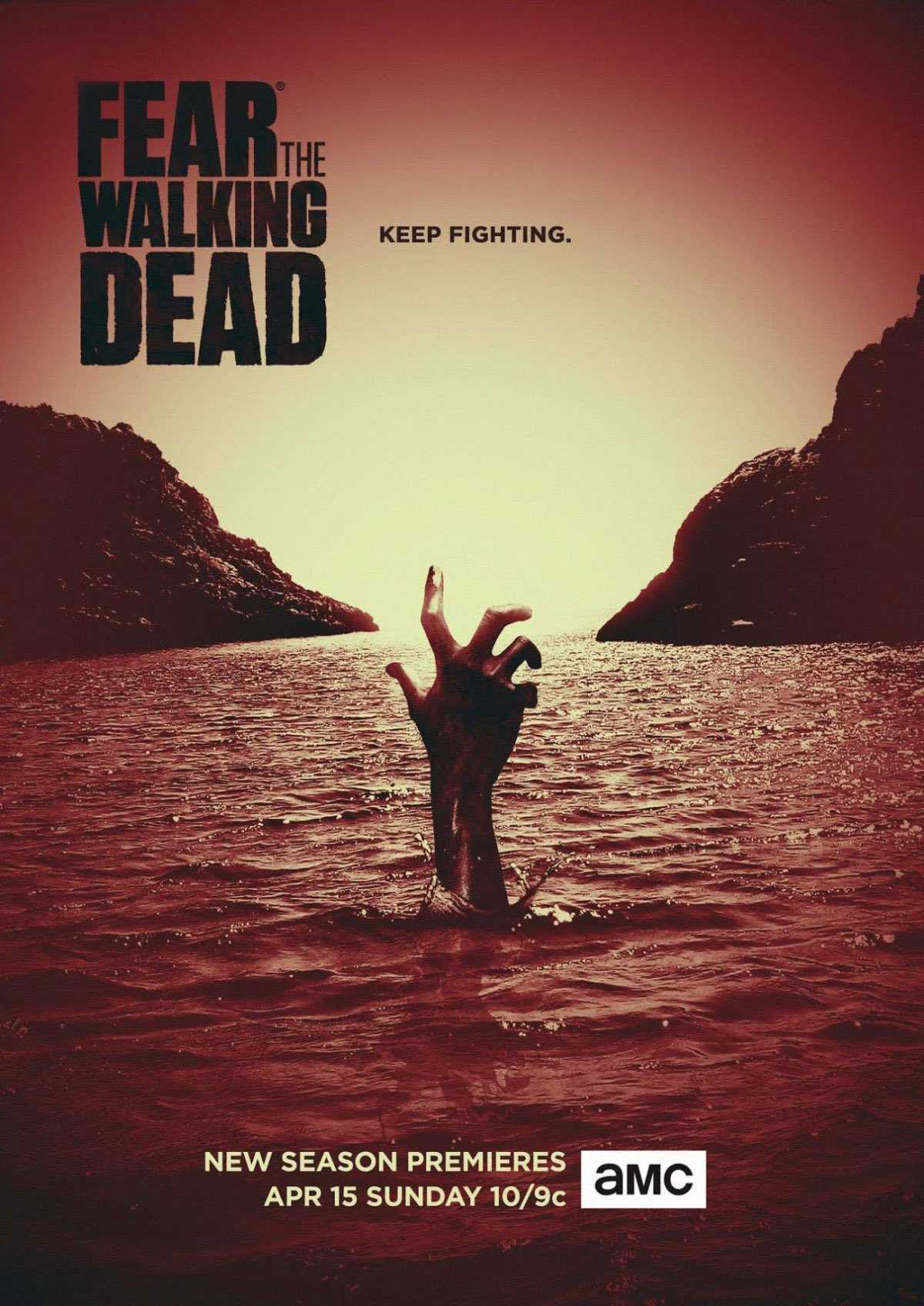 ---
The tagline above the human or walker hand breaching the water says, "keep fighting," which is most likely a reference to the main characters potentially surviving the dam explosion in the Season 3 Finale. (So far, the show has only confirmed Madison to be alive while the rest of the characters' fates are up in the air).
New showrunner Andrew Chambliss recently told Entertainment Weekly, "We know Madison washed up on the shores of the river after the dam broke, but everyone else, we're not quite sure and we don't want to give away too much of that because discovering what that journey was is a big part of Season 4 and how that journey shapes the characters."
Keep fighting might also refer to Morgan's journey in the show, which some fans speculate could be a continuation beyond Season 8 instead of a flash back. Whatever it refers to, fans have plenty to be excited about with Fear Season 4.