"La Serpiente"
Strand makes good on his promise and leads Madison and Walker to tunnel to the dam in a junkyard. Walker reluctantly relents and they begin their journey through the sewer. They encounter walkers and are forced to change directions, which causes Strand to get lost. He pulls Madison aside and explains how he lied to Daniel about Ofelia and his standing at the dam isn't great. She assures him she can organize their reunion. Walker tells them there's more walkers coming and they have to move. They encounter a bloated sewer walker blocking the way. Madison kills it and begins chopping it up to make a way.
Strand, Madison, and Walker make it to the dam and are immediately held at gunpoint by Daniel. He nearly shoots them until Madison convinces him Ofelia's alive and they're just here for water. Daniel agrees and brings them in to negotiate with Lola. Madison offers their cattle and weapons but Lola refuses and lets them stay the night before they leave.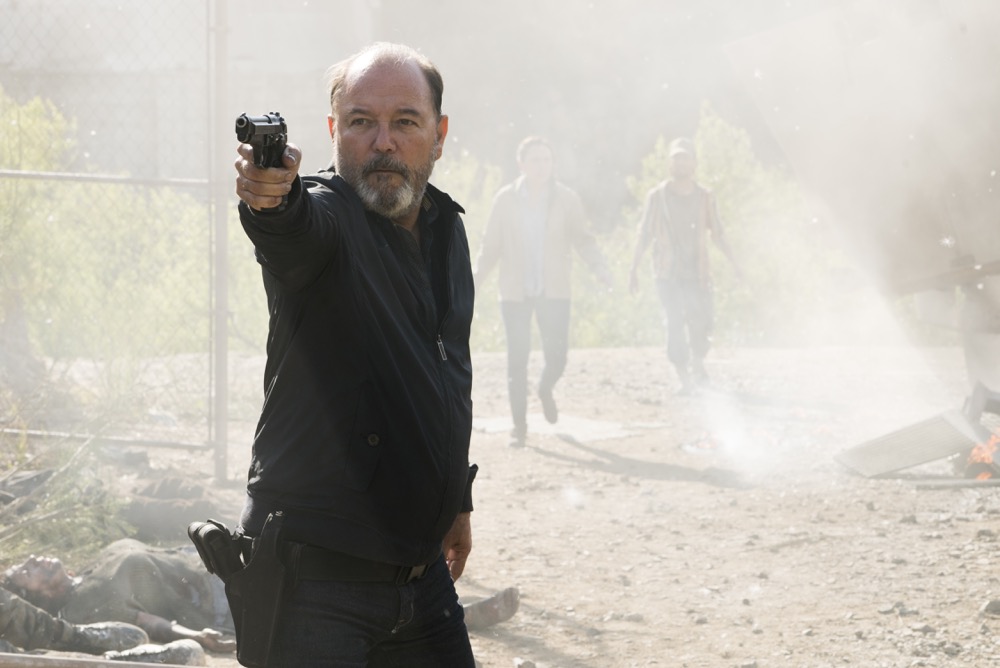 That night Walker explains to Strand the ranchers AND Madison's family will have to leave after failing to strike a deal for the dam. Madison talks again with Lola, who offers to bring her family to the dam to live and work. Meanwhile, Strand helps treat one of the dam workers and warns Efrain to not ignore the dissent of his people. Elsewhere, Walker tells Daniel of Ofelia's bravery, specifically her anthrax stunt (which horrifies Daniel).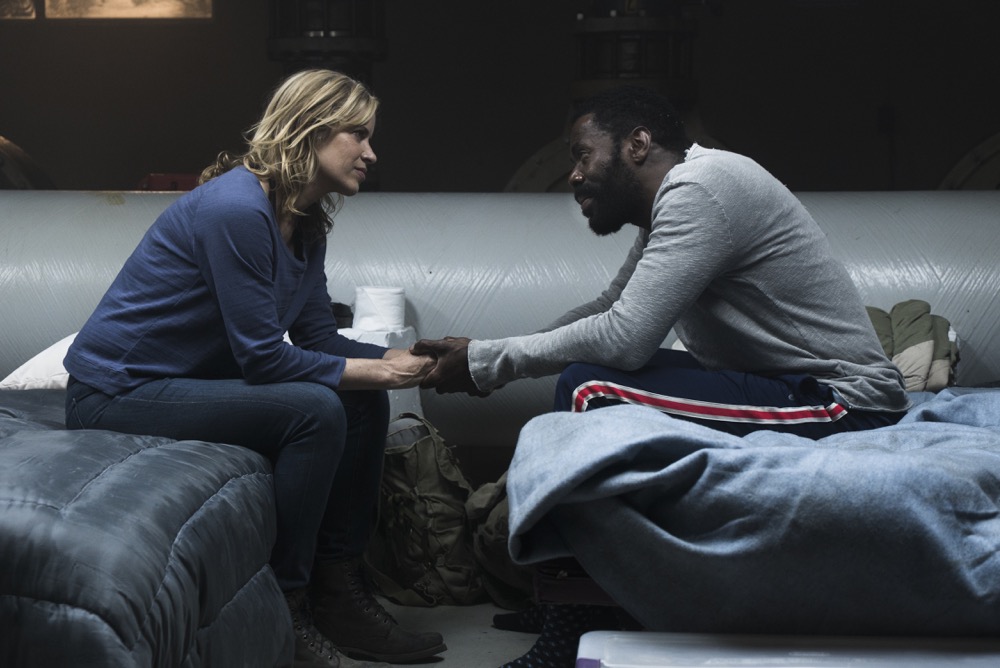 The next day Daniel and Lola argue about supporting the town that tried to attack them. She offers an ultimatum: follow her or leave. Unsatisfied, Daniel encourages Strand to devise a plan. Walker informs Madison he's going to force the ranchers to leave and despite her pleads to stay, he leaves. She prepares to leave with Strand when suddenly a water truck nearby explodes. Daniel tells Lola this was the work of her people and she believes him.
Now that she needs weapons to defend against the survivors, Lola's forced to strike a deal with Madison. They agree to a weekly water-for-weapons trade so long as Ofelia's brought to the dam. Madison agrees and thanks Daniel for his help. On their way back to the ranch, Madison and Strand encounter Walker on the road. They let him in as they drive towards the ranch with the deal they wanted.