"No One's Gone"
Madison holds a stranger at gunpoint in the woods and asks for their keys – it's Althea. Madison tells her she's lost everything. Back to the present, Althea's SWAT truck is surrounded by hundreds of burned walkers at what's left of the Diamond. Naomi says they must get to the infirmary to save John. Althea hands her camera to Charlie to record while she drives the truck closer to the infirmary. Flash back to Madison holding Althea at gunpoint in the SWAT truck. She demands to have her keys and tapes, but Althea breaks out of her hand ties and attacks her. Madison counters and Althea hits her head and blacks out. She wakes up to find an empty van and her tapes missing.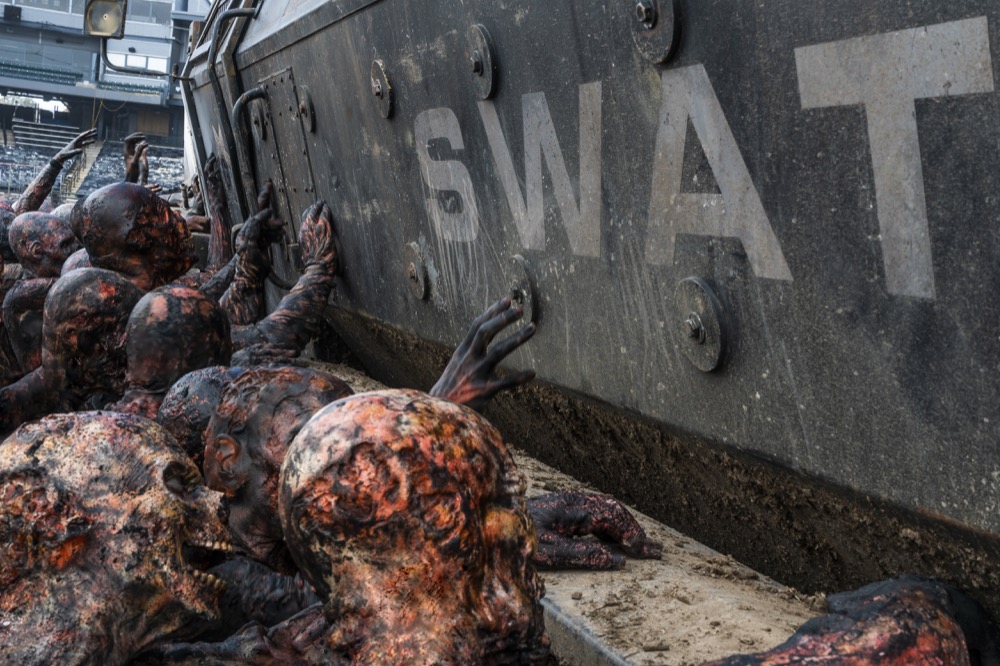 Back at the Diamond, Althea machine guns the walkers to create a path for Naomi and Morgan to reach the infirmary. They rush in as Alicia, Strand, and Luciana show up. In the past, Madison scrolls through Althea's tapes but doesn't find any with Nick or Alicia. Althea finds her and holds her up at gunpoint, saying she better tell her story.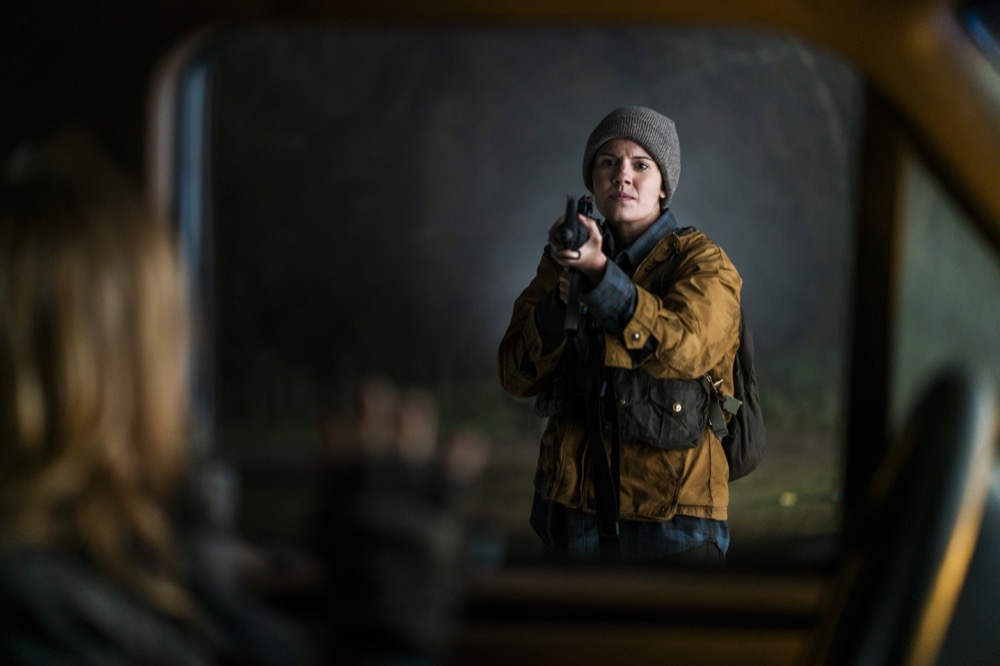 Present Day: Morgan and Naomi battle walkers on the way to the infirmary while Strand and Luciana fire at the SWAT truck. John starts getting worse and looks the camera Charlie's holding to tell Althea and Morgan to stop running from people. Morgan and Naomi grab the supplies as Luciana fires a rocket at the SWAT truck. The driver's door falls off as Alicia approaches with her gun drawn.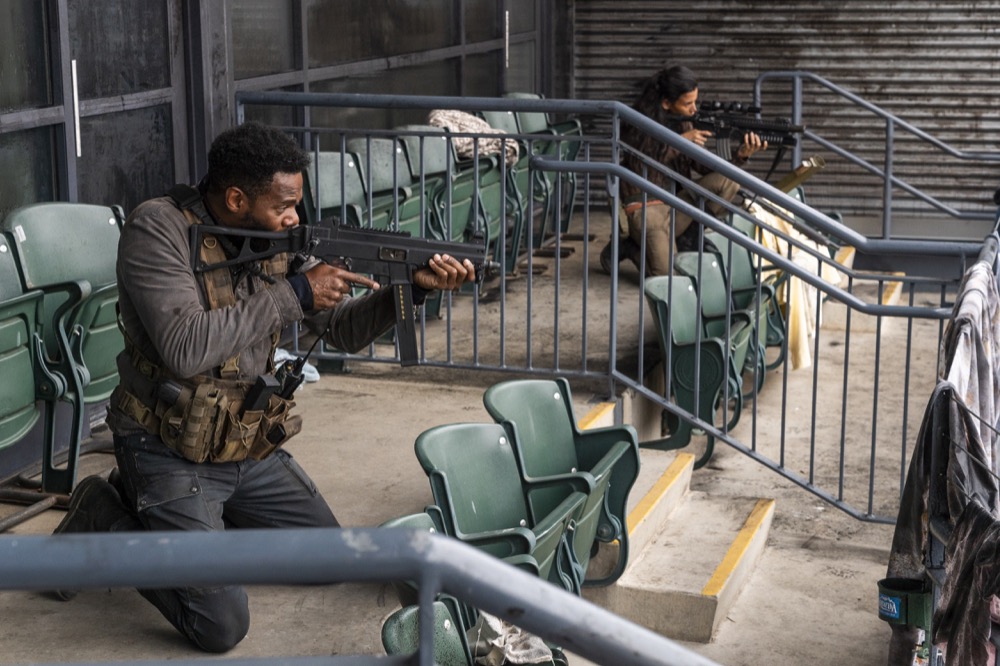 In the past, Althea tells Madison about her past when she worked as a journalist in a small village that overthrew their war lord. She says someone might be interested in her story someday, too. Madison says she couldn't keep her promise to keep her kids safe. In the present, Alicia holds Althea and Charlie at gunpoint and instructs Althea to tell Morgan and Naomi it's safe to return. She does, but John sneakily turns on the walkie so Morgan and Naomi hear Alicia. Strand radios "they're not coming" and Althea uses the chance to tackle Alicia.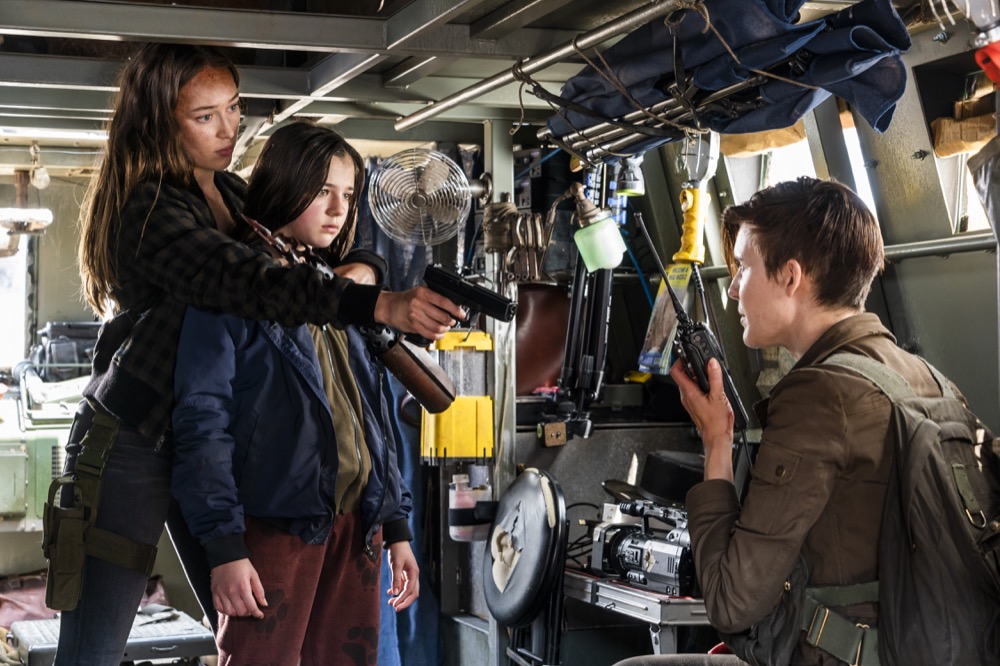 Flash back: Madison tells Althea she promised her kids they'd find a place to live but couldn't deliver. In the present, Alicia holds Althea outside of the truck as the walkers claw at her. Morgan decides to run back to the truck while Naomi gives him instructions. Althea pushes Alicia into a cabinet where a bunch of cup o' noodles pour out. Alicia recognizes them and demands to know where Althea got them – she says from a semi in Oklahoma where she traded them for an interview. Alicia runs over to her tapes and finds the one she's looking for – it reads "Amina." She asks Althea if she knew her.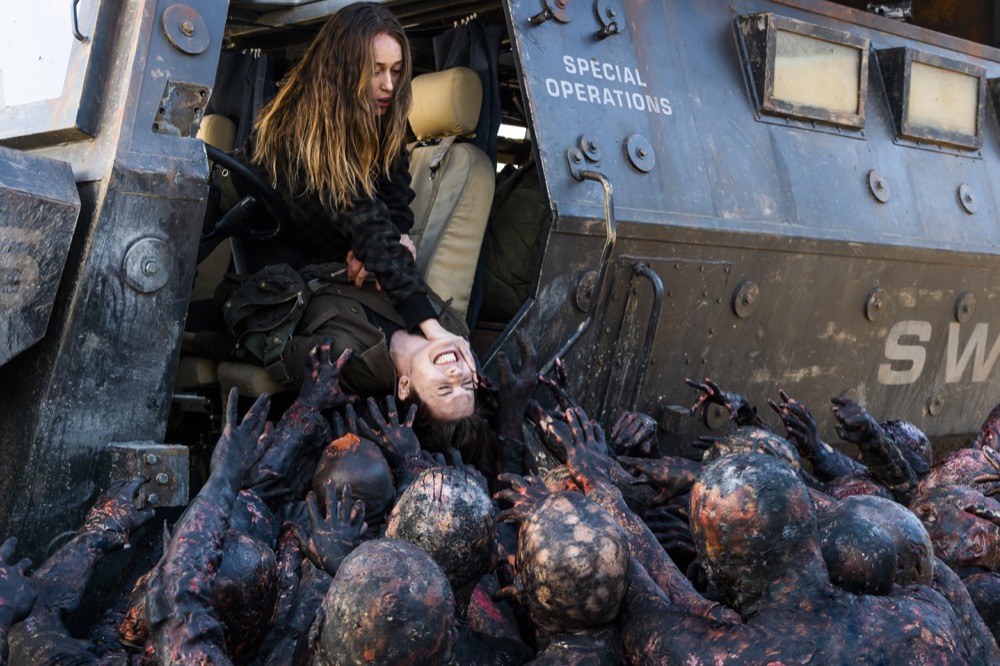 In the past, Madison recalls a time a bird flew into her house that her kids tried to keep alive – they named it Amina. One day, Amina got better and flew around the living room – and Madison says it showed her it lived because they didn't give up on her. Cut to the present where Alicia is watching this tape of Madison. Althea says Madison never said her name. Morgan tries digging out of the dugout to get to the truck when Alicia appears with her gun drawn. She tells Naomi her mom's dead because of her.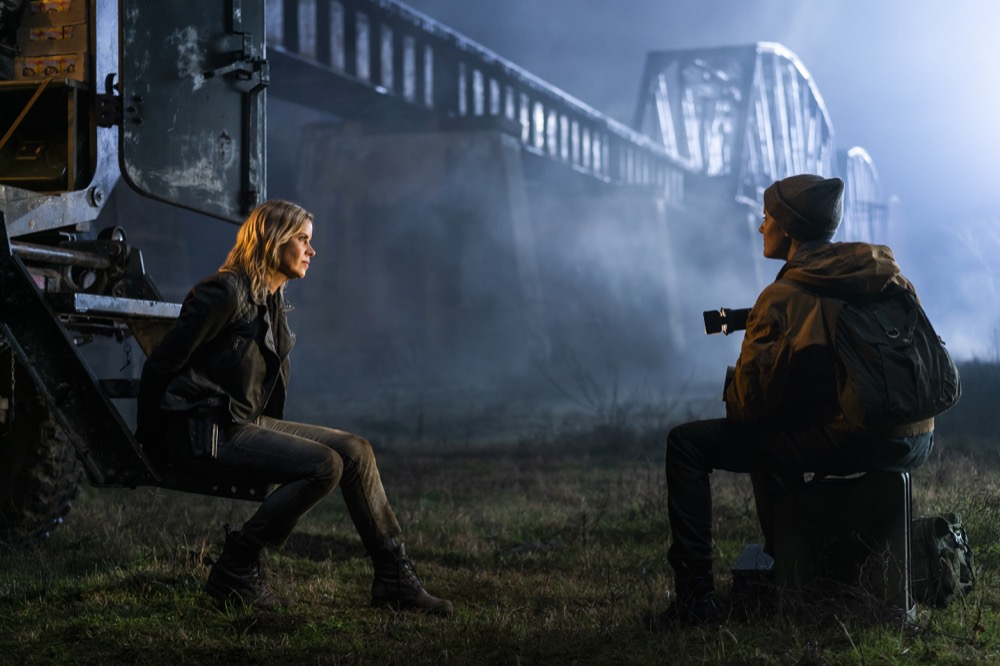 Naomi begs Alicia to save John but Alicia says she doesn't get to do anything. Morgan tells Alicia she doesn't have to do this and that he stepped aside for Nick but won't step aside for her. Alicia breaks down and Morgan comforts her as Naomi runs over to help John.
Flashback: Madison tells Althea she and her kids had a place in El Paso but it got overrun and they escaped. Althea hands her supplies and leaves. Madison drives to a hotel where she finds Alicia, Luciana, Nick, and Strand. She then takes them to a baseball stadium where she says they should set up camp. Back to the present: John's feeling better after Naomi's treatment as the whole group travels together in the truck. Althea asks what happened to Madison and Alicia tells her to pull over so she can tell it. Later, John learns that Naomi's real name is June.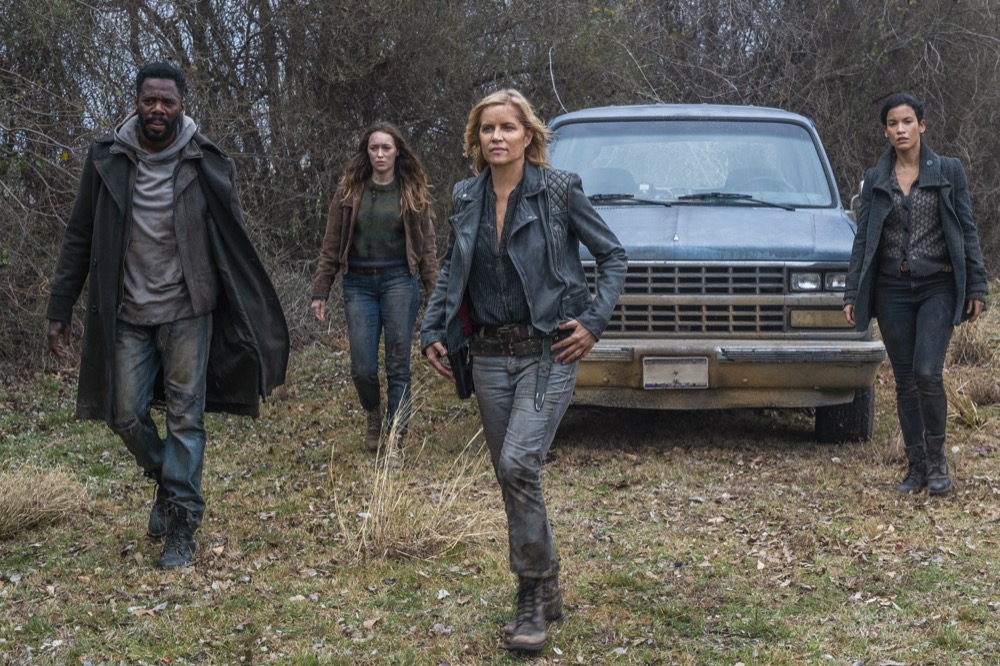 Althea asks everyone to reveal what happened to Madison. They collectively recall how Madison helped save Nick and Alicia from the car while the rest of the Diamond survivors escaped. In the chaos, Mel took their car and also escaped. Charlie corrects them and says Mel found her and fled with her. The survivors didn't make it far before getting surrounded by walkers. Naomi then reveals how she left and joined the Vultures thinking everyone was dead. Strand says that Madison distracted the walkers with a flare so that everyone could survive.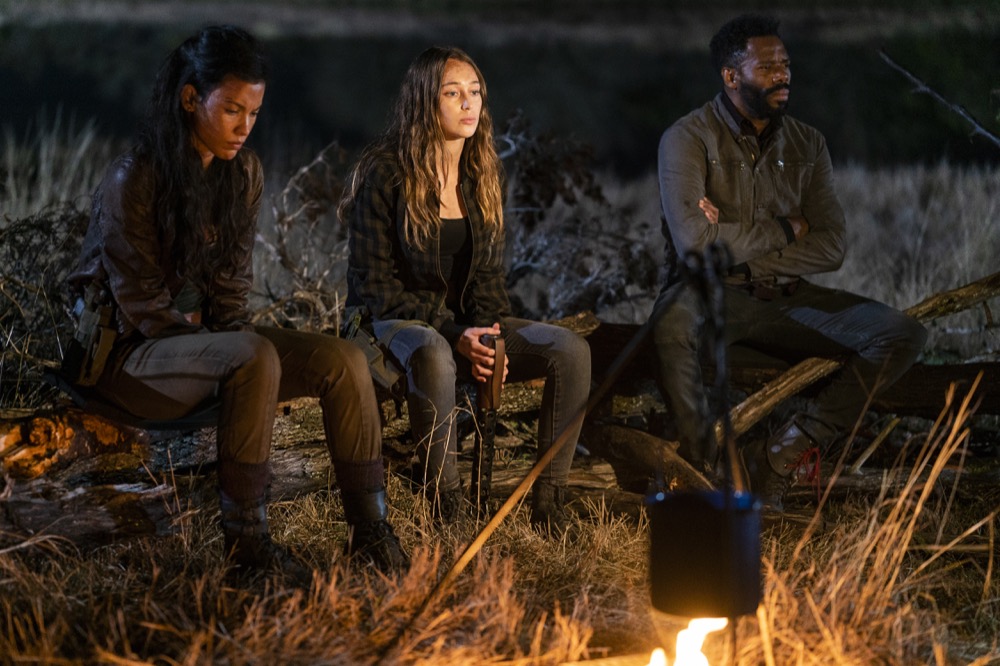 Strand holds Alicia back as Madison leads the dead inside and locked herself in. She radios Alicia and the group to encourage them to stay who they are, and no one's gone until they're gone. Madison throws the flare at the walkers, igniting them and getting lost in the blaze. Alicia and the rest can only watch the stadium (and Madison) go up in flames as they drive away. In the present, Alicia, Strand, and Luciana explain that Madison gave up her life so they could live. Althea removes the tape and writes "Madison" on it. The group silently eats cups o' noodles around a campfire.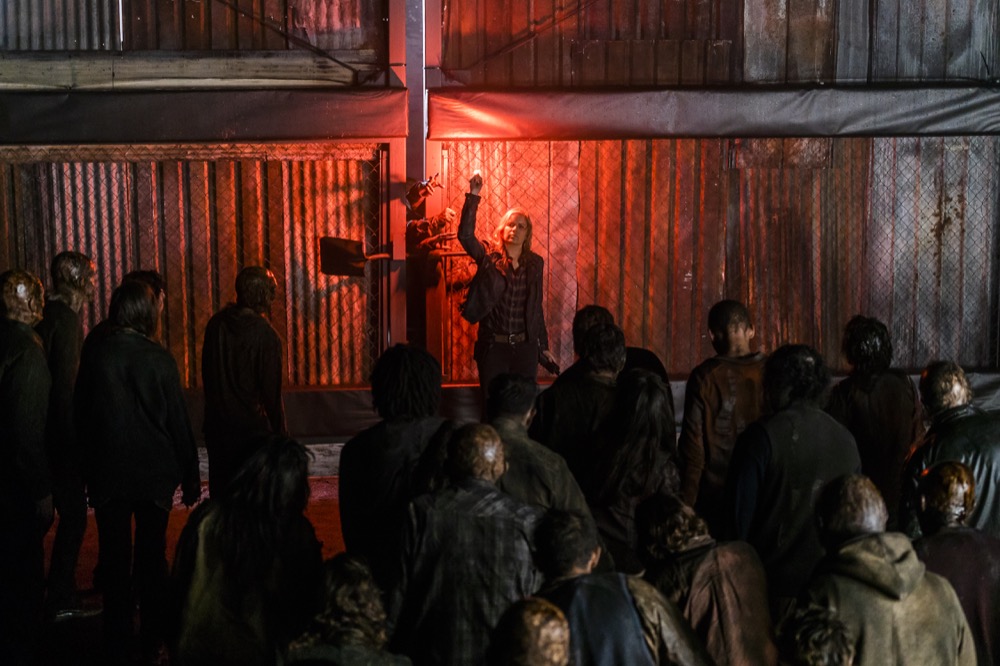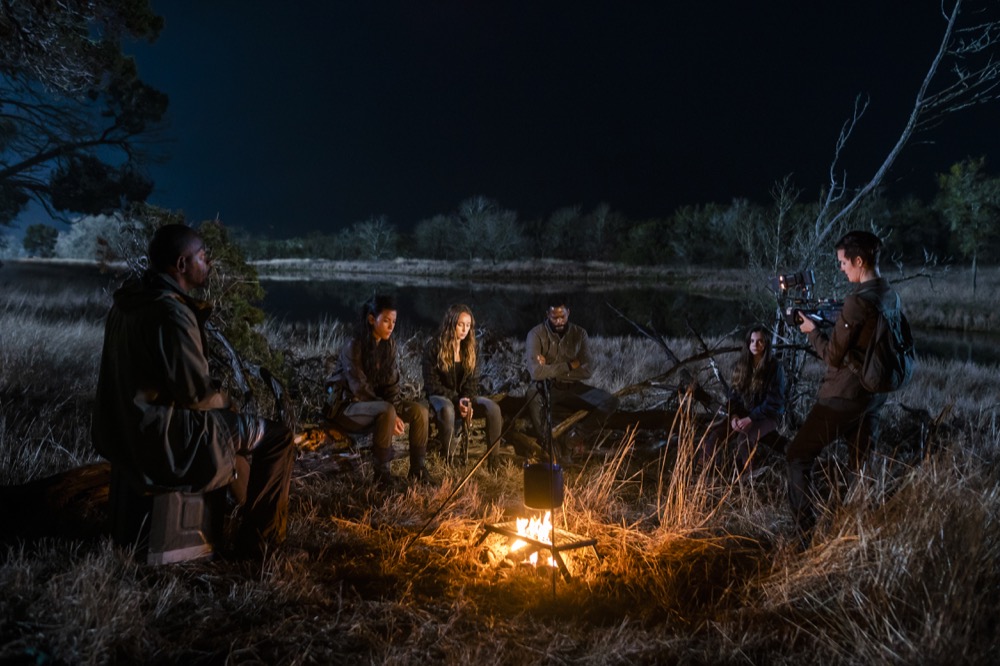 ---
What did YOU think of the explosive Mid-Season Finale? Is Madison really dead? Where do your characters go next! Tell us that and more in our comments!