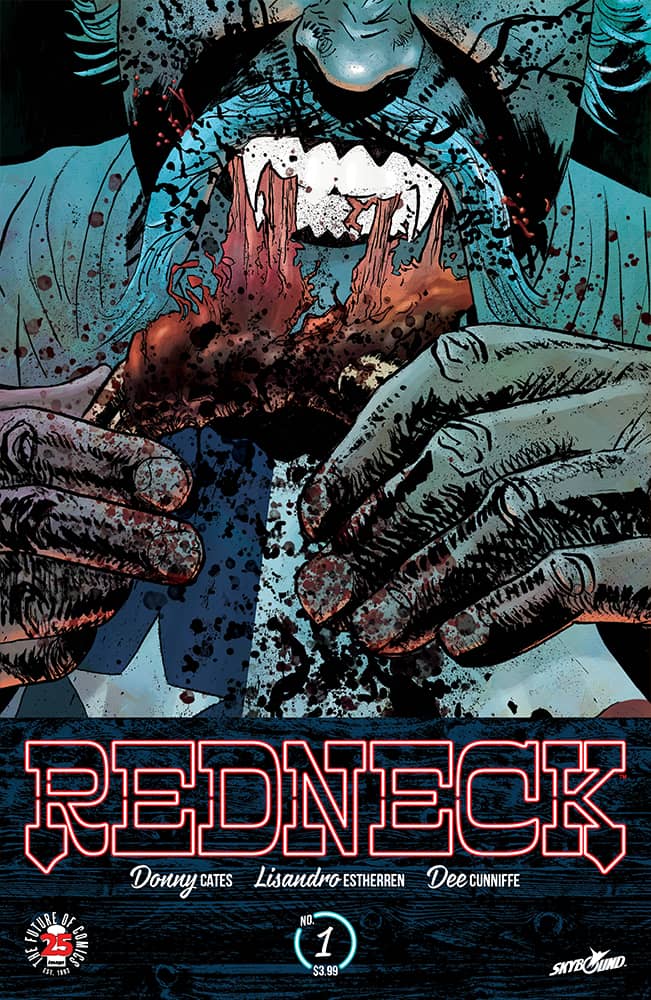 Redneck #1
As their sweep of the prison for zombies continues, Glenn and Maggie stumble upon a stash of riot gear. Elsewhere, Lori and Carol have a conversation that leaves Lori a bit scared. The newly discovered gear allows Rick and Glenn outside the fences to siphon gas as the others run interference. But it's what they see while out there that is the biggest surprise.
SingleISSUES
Collections &VOLUMES
More Redneck
This week's new comics are OUTCAST by KIRKMAN & AZACETA #44 and REDNECK #25 from Donny Cates and Lisandro Estherren! ...