Have you ever wondered if you could build up a settlement and lead a community of survivors like Rick, Ezekiel, or Negan?
Would you bolster your defenses and start growing crops? Or would you arm your people and go take what you want by force?
Find out right now in the new mobile game The Walking Dead: Survivors, now available FOR FREE worldwide!
What are you waiting for? It's free, and officially licensed by Skybound! Download the game and experience it first hand for yourself!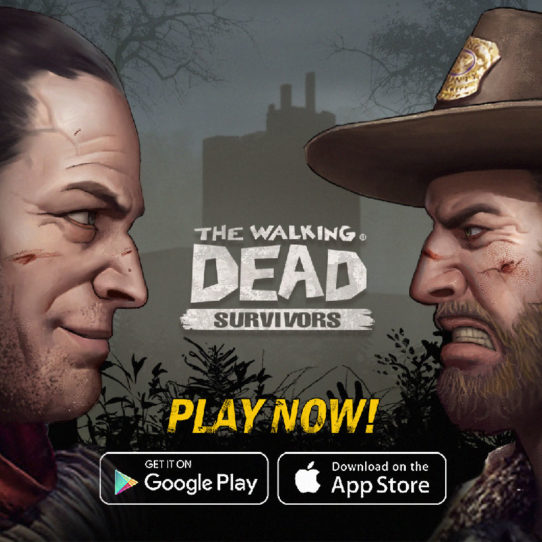 The lowdown…
In addition to fighting alongside the obvious fan favorites and classic characters such as Rick, Negan, Michonne, and Glen, The Walking Dead: Survivors features more than 80 original characters from the comic book series! Experience scenarios and stories inspired by the Walking Dead world.
Immerse yourself in unique tower-defense-inspired gameplay like you've never seen: defend your camp with elaborate traps, routes, and structures when confronted with hordes of walkers or, even worse- rival tribes.
Get in early and get an advantage over your competitors!
Download THE WALKING DEAD: SURVIVORS on Android and iOS today, and show the world you've got what it takes to be a leader in the apocalypse!