We get a lot of questions about when our TWD previews will be posted. Before 115 (All Out War) we would run the first 3 pages or so, but after All Out War began, we wanted to play it closer to the chest and give out a bit less information, so we started choosing panels*. After we heard Robert's plans for 127 we were wondering if this would work and after actually reading it, it was instantly clear that most panels/pages give away something we want you guys to just discover for yourselves, which means… there will be no preview this month! Yes, I do think we'll start them again next month. No, I can't promise that. Ultimately the boss has the final say and he loves surprising people.
And don't forget that 127 is DOUBLE SIZED! Can't wait to hear what you guys think.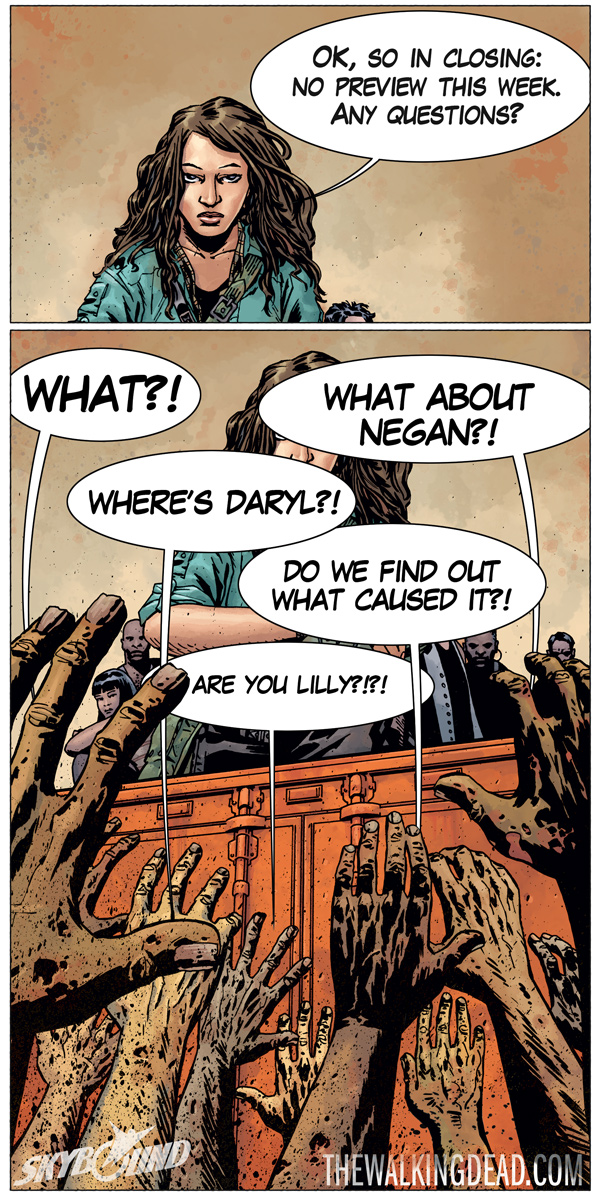 *For anyone that tried the previews on Facebook you may have noticed how the tab was awful at updating with new information, meaning we had to constantly coach users on how to clear their cache and refresh for the newest previews. It was a pain in the ass. We wish it worked better. We're currently working on new ways to give our fans exclusive early previews but more on that later.