This is awesome: we've been nominated for a Designer Toy Award for our Michonne fig! Our category is "Best Media Tie-In" and looking at the other entries, we're SUPER honored to be listed amongst them. Head over to the site (warning that it can be slightly NSFW for some, uh, well-endowed toys—nothing you wouldn't see at a gallery, but maybe you have one of those bosses that likes to constantly walk behind your cubicle and ask you for TPS reports, in which case, maybe you shouldn't be on TheWalkingDead.com. Just a thought.)
If you like us, give us a vote. You can vote every 24 hours. And this award is BAD ASS looking. I want this in our office, so go vote!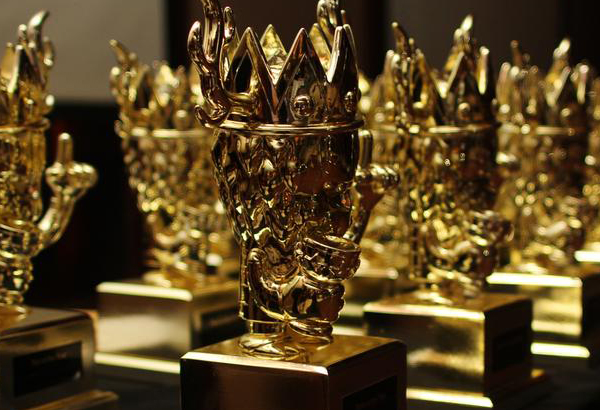 You can pick up the Michonne PVC figure in our store. Click here.