Need a super dope Christmas card to go with that Red Ryder BB gun* you got your brother for Christmas? Well look no further! We're adding two all-new cards to last year's batch! You can share the below images over email or on social (just click on them to get a page with the image URL) or scroll down to the bottom for files and instructions for printing actual cards out! Plop a comment if you need any help! Happy Holidays gang!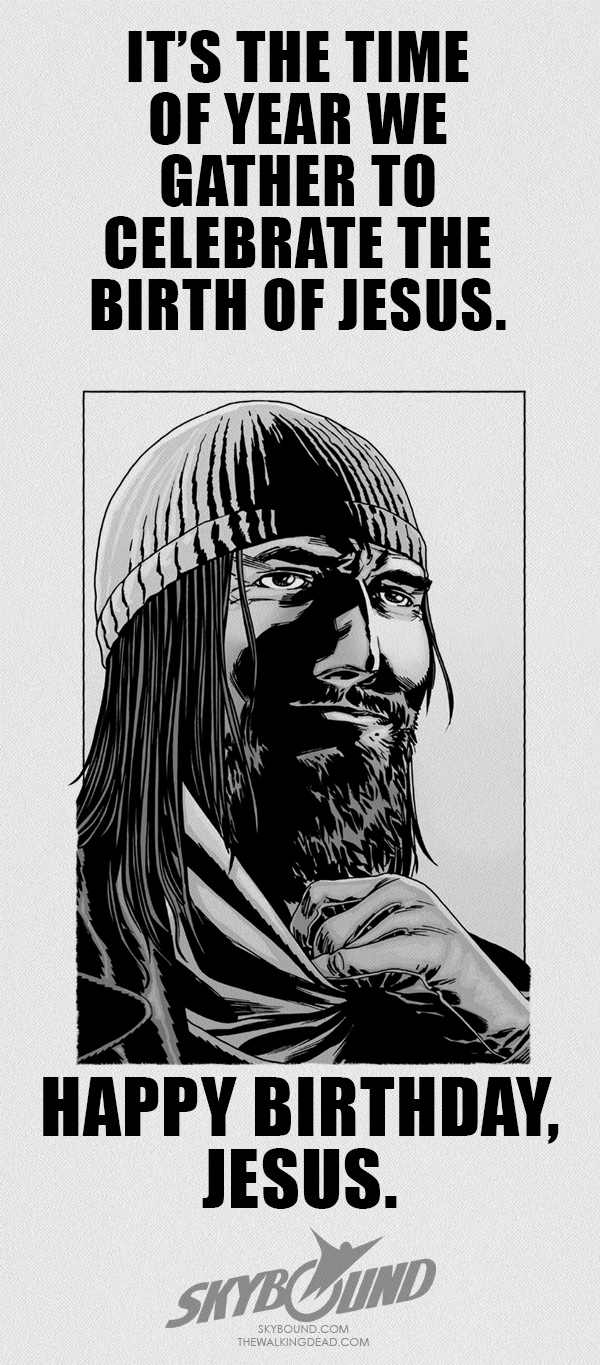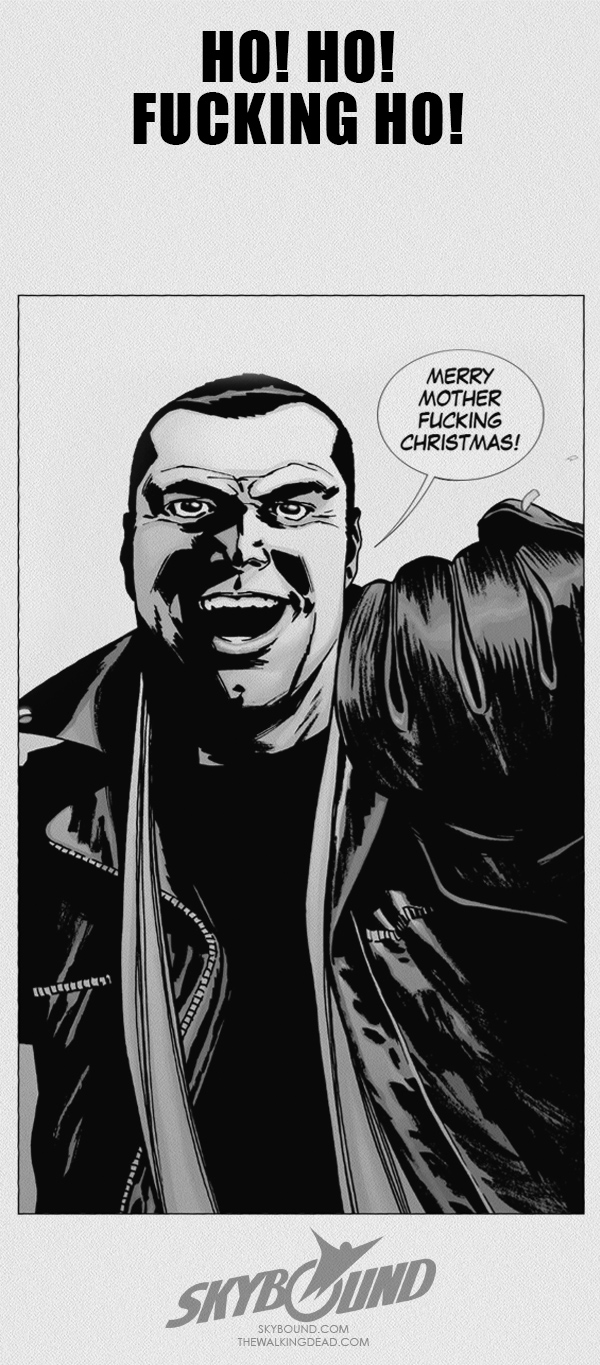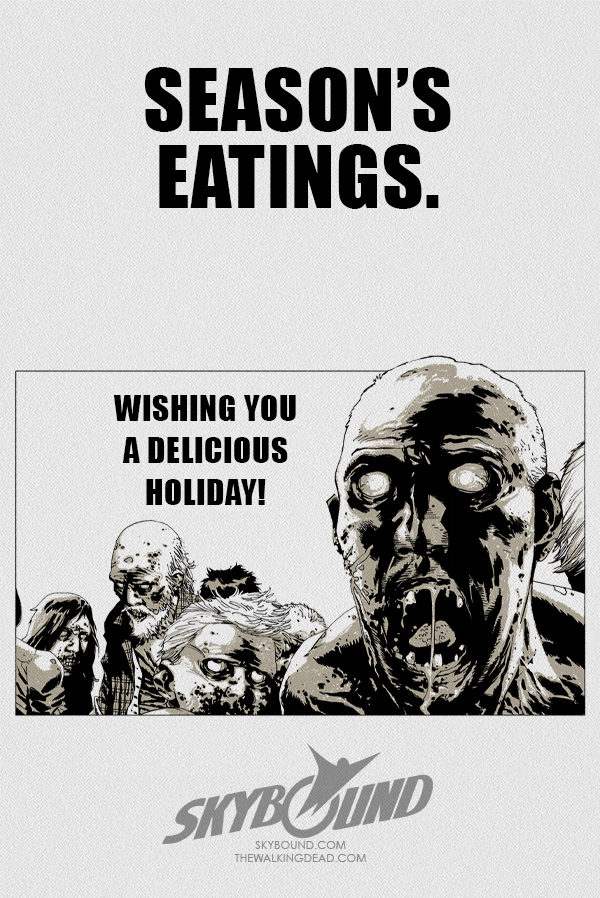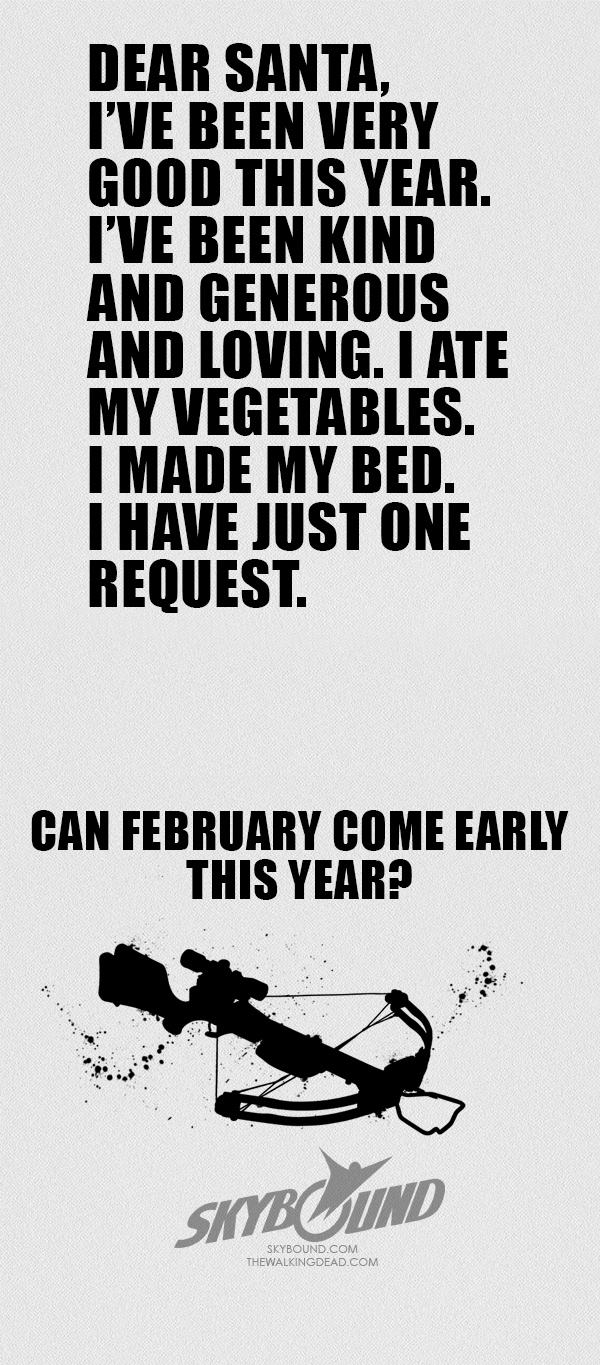 Printed card instructions:
1. Print OUTSIDE page.
2. Print INSIDE page (you'll see it's flipped so that your card will work when folded). If your printer does not print double-sided, you have to print the first page, turn it over and place it back into the tray upside down, and then print the back page.
3. Cut along the guides.
4. Fold down the middle.
VOILA! Instant zombie cheer. Here are the links:
Peace on Earth card OUTSIDE
Peace on Earth card INSIDE
The Whisperers card OUTSIDE
The Whisperers card INSIDE
Negan card OUTSIDE
Negan card INSIDE
Jesus card OUTSIDE
Jesus card INSIDE
Season's Eatings card OUTSIDE
Season's Eatings card INSIDE
Season 5 card OUTSIDE
Season 5 card INSIDE
*You'll shoot yer eye out.