Today's featured tattoo was submitted by Twitter user @josh270489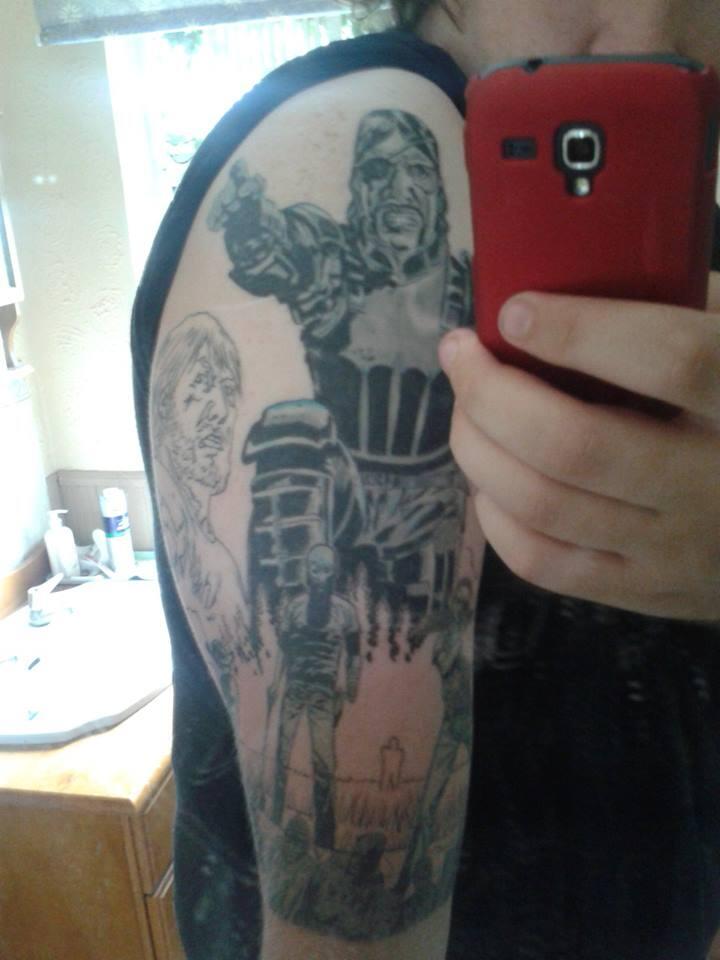 We love the use of the Governor splash page and the way that it melds into the gravedigger image. Such an awesome design. Josh wanted to point out that it's not quite finished, but it still looks great and we can't wait to see it when it is!
To have your tattoo featured on our site, simple upload a photo to Twitter with the hashtag #TWDTattooTuesday and you may be featured on the next Tattoo Tuesday!