In case you missed the awesome auction, Robert Kirkman and Skybound have teamed up with Hero Initiative to print limited edition copies of The Walking Dead 100 Project! The books collect 100 all new sketch covers commemorating the 100th issue of The Walking Dead!
All proceeds of this very special book go to Hero Initiative and comic book creators in need!
The art book features brand-new pieces by Charlie Adlard, Sina Grace, Ryan Ottley, Paolo Rivera, Rafael Albuqerque and more! You can check out the full list of artists and sketch covers at Hero Initiative's page.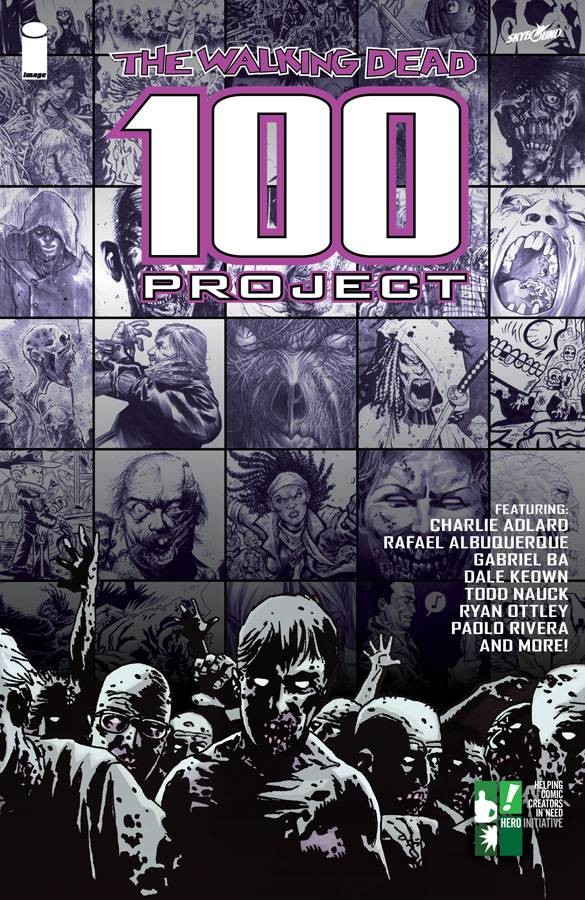 But starting today, you now have the chance to flip through the covers in all of their printed splendor! Available in both soft and hard cover, the 100 Project is limited edition and will never be reprinted, so get on this if you want one of your own.
We're also giving away one copy on our Walking Dead Facebook Page. All you have to do to enter is share the post and tell us which artist's sketch cover is your favorite!