A new issue of THE WALKING DEAD THE OFFICIAL MAGAZINE hits newstands this week (March 22nd, to be exact) and we asked our partners at Titan to give you the run-down on what to expect! Here you go:
COVER: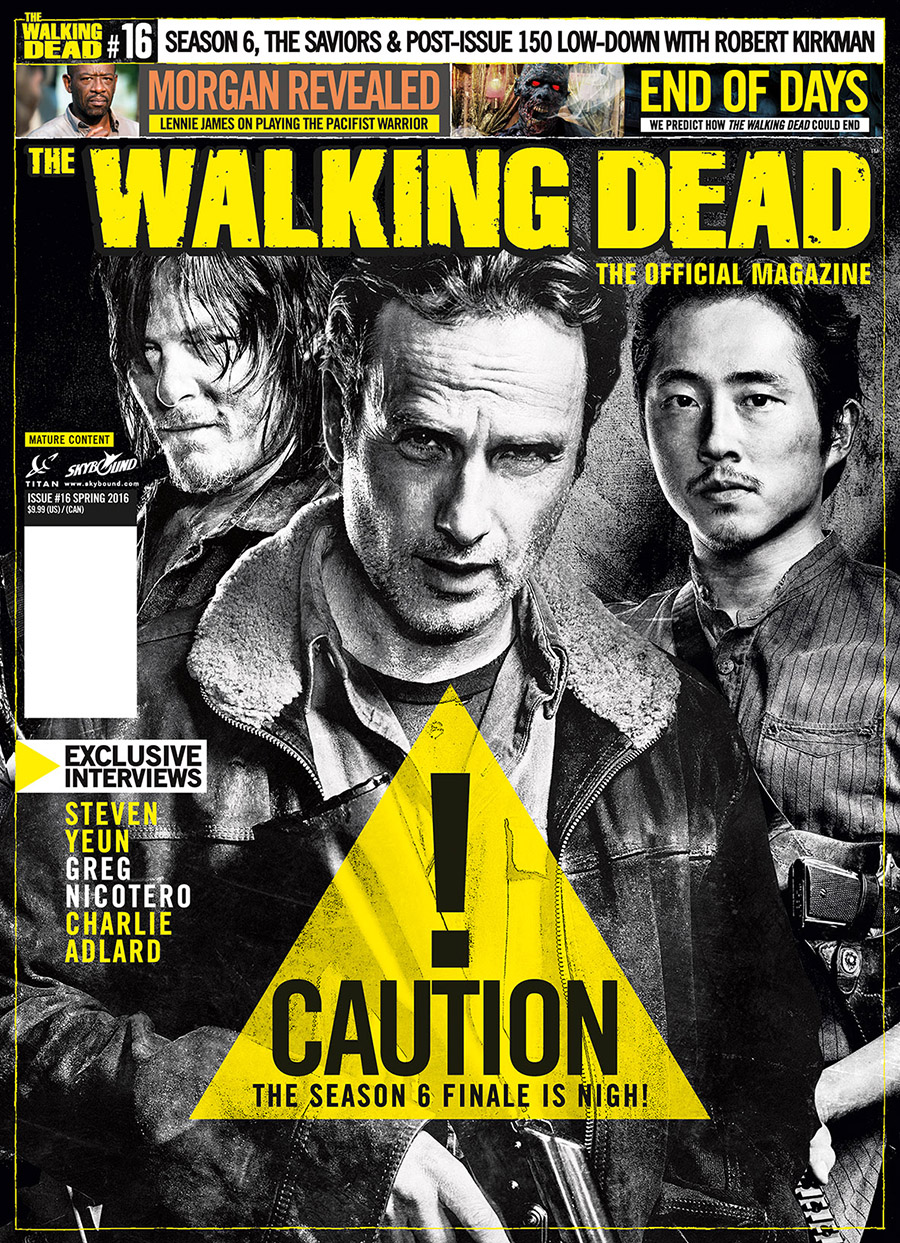 EXCLUSIVE COMIC COVER: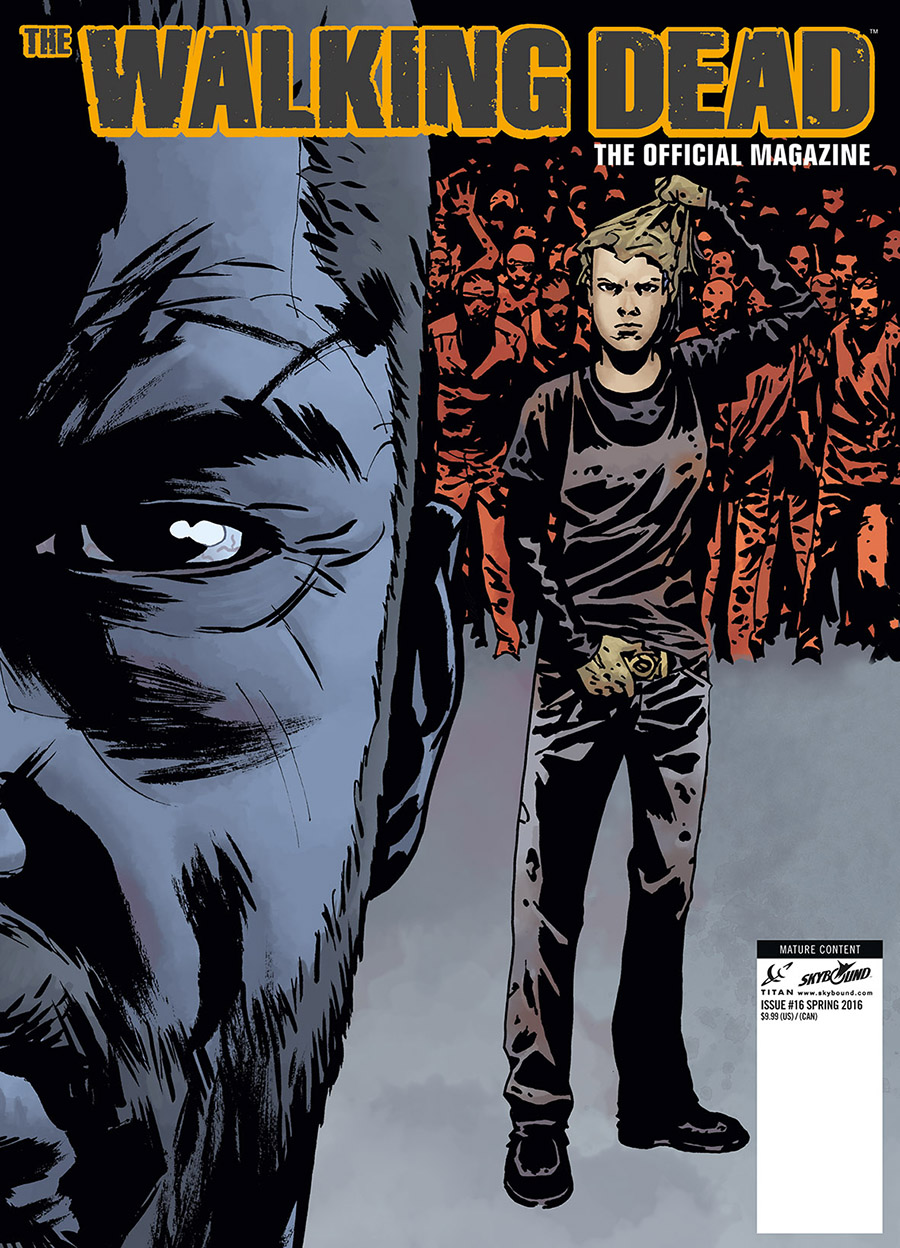 Exclusive Interviews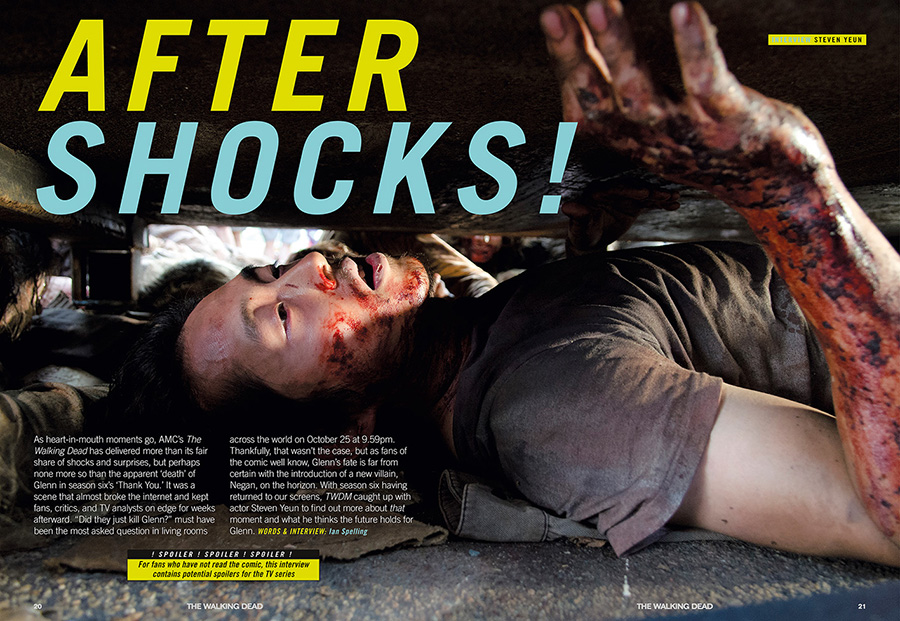 Steven Yeun
"We're always trying to push the story and push the suspense and, at the same time, give people something to talk about and watch with excitement." As fans of the comic well know, Glenn's fate is far from certain with the introduction of a new villain, Negan, on the horizon. TWDM catches up with Steven Yeun to find out more about what the future holds for the character.

Lennie James
"Morgan is a marker for Rick. In the beginning, he was Rick's education. Then, he became a warning for Rick. Now, he's the alternative to Rick." With the new Zen-like Morgan destined for a seemingly inevitable showdown with the more aggressive Rick, we ask Lennie James: 'Is there room for pacifism in the world of the undead?'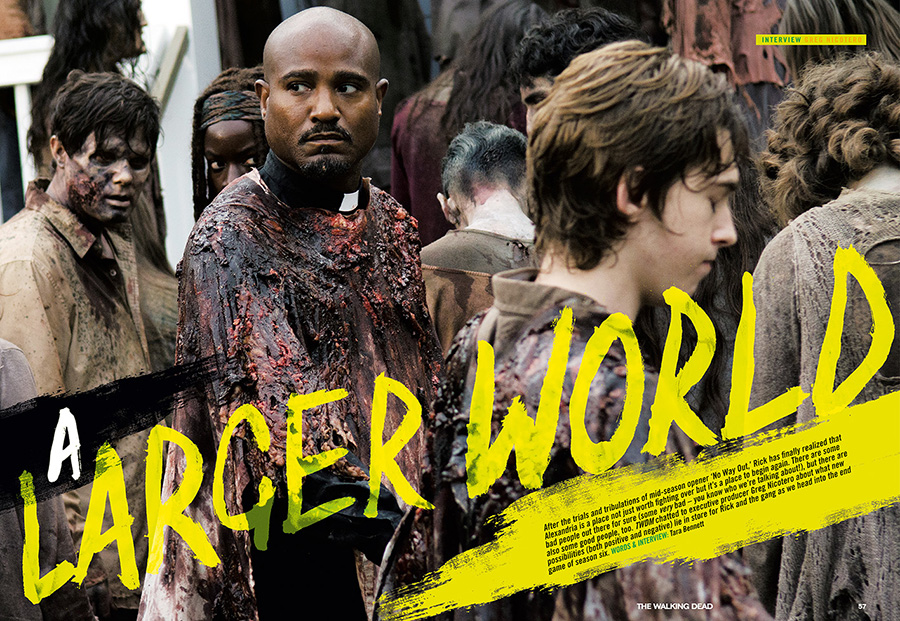 Greg Nicotero
"The second half of the season sees [Rick and co] come up against a threat they are not prepared for, in the least." TWDM chats to executive producer Greg Nicotero about the Saviors and what new possibilities (both positive and negative) lie in store for Rick and the gang as we head into season six's end game.
In-depth Features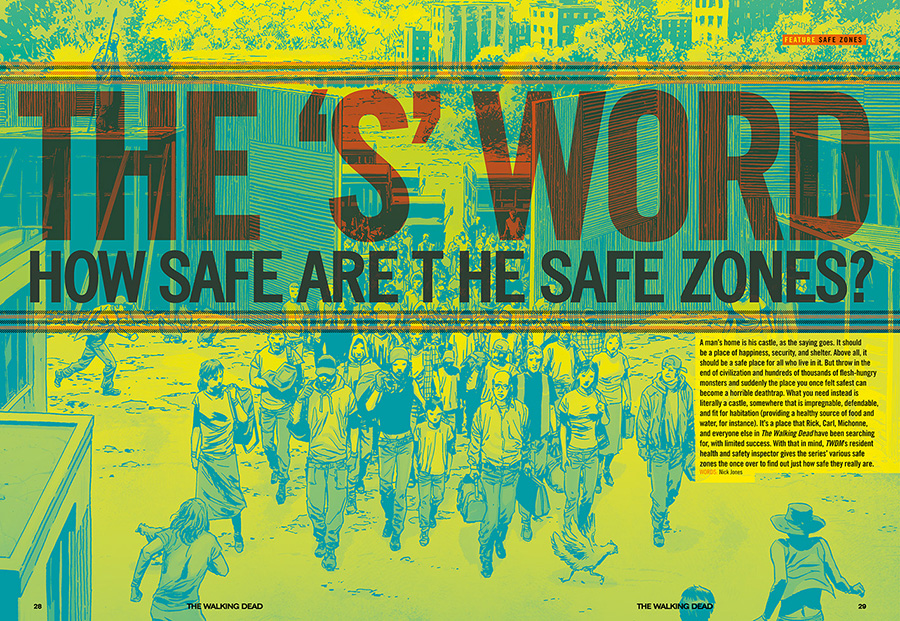 The Safe Zones
A man's home is his castle. But throw in the end of civilization and thousands of flesh-hungry monsters and suddenly the place you once felt safest can become a horrible deathtrap. TWDM plays health and safety inspector to explore the various safe zones in the series and discovers just how safe they really are.
This Is The End
The end of The Walking Dead is hopefully many, many years away, but this hasn't stopped us pondering how the story might eventually come to a fitting conclusion. TWDM's writers and contributors reveal how they think The Walking Dead may finish.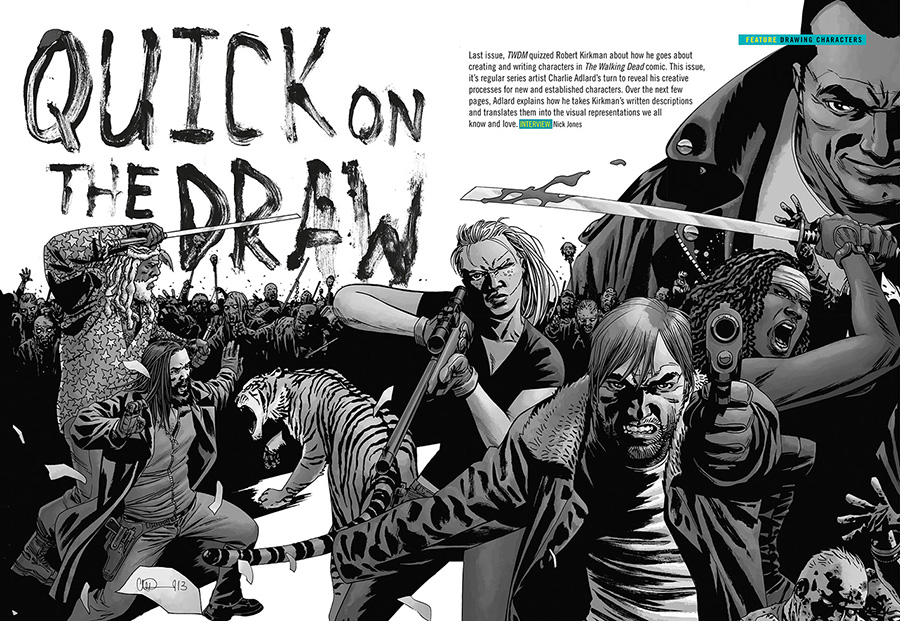 Drawing Characters With Charlie Adlard
"You might be the Vincent van Gogh of comics, but you're not gonna get very far if your storytelling is rubbish." Regular series artist Charlie Adlard reveals his creative processes for depicting the characters we know and love.