The Walking Dead Mid-Season Premiere is quickly approaching so let's get some fan questions answered.
---
More Michonne?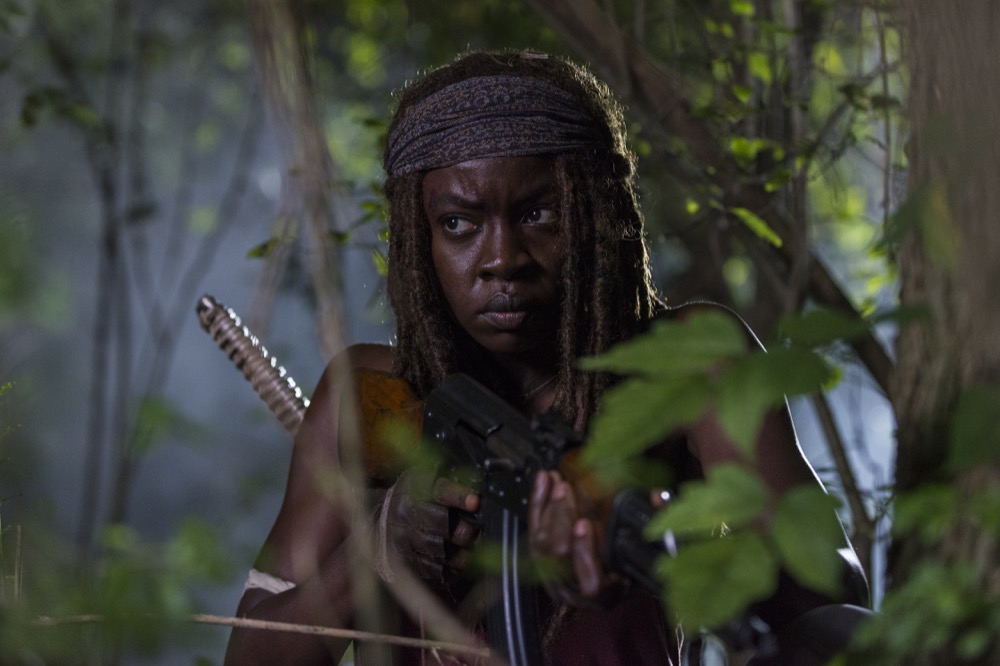 How much Michonne in the back half?

— Tomaj Tate (@tomaj21) February 8, 2018
Much much more than the first half of the season.
---
What About Her Daughter?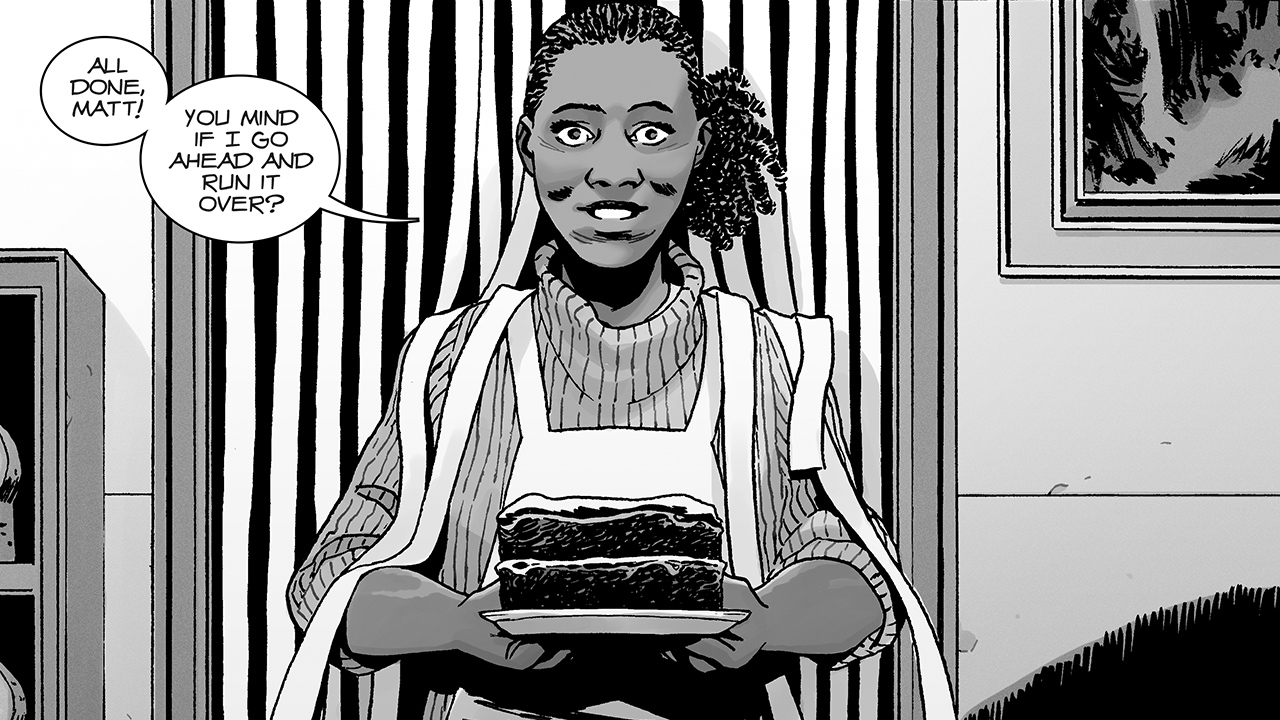 Did Telltale know where Michonnes story was going with *spoiler* Elodie when the Michonne game was being written?

— ▽ΣUGΣΠΣ▽ (@Vastroide) February 7, 2018
Telltale may not have known that Elodie would re-appear in the comics since that storyline was written for the game years before the current one in the comics. However, Robert did advice Telltale during their spin-off so one could assume it was all part of the plan.
---
Simon vs. Jadis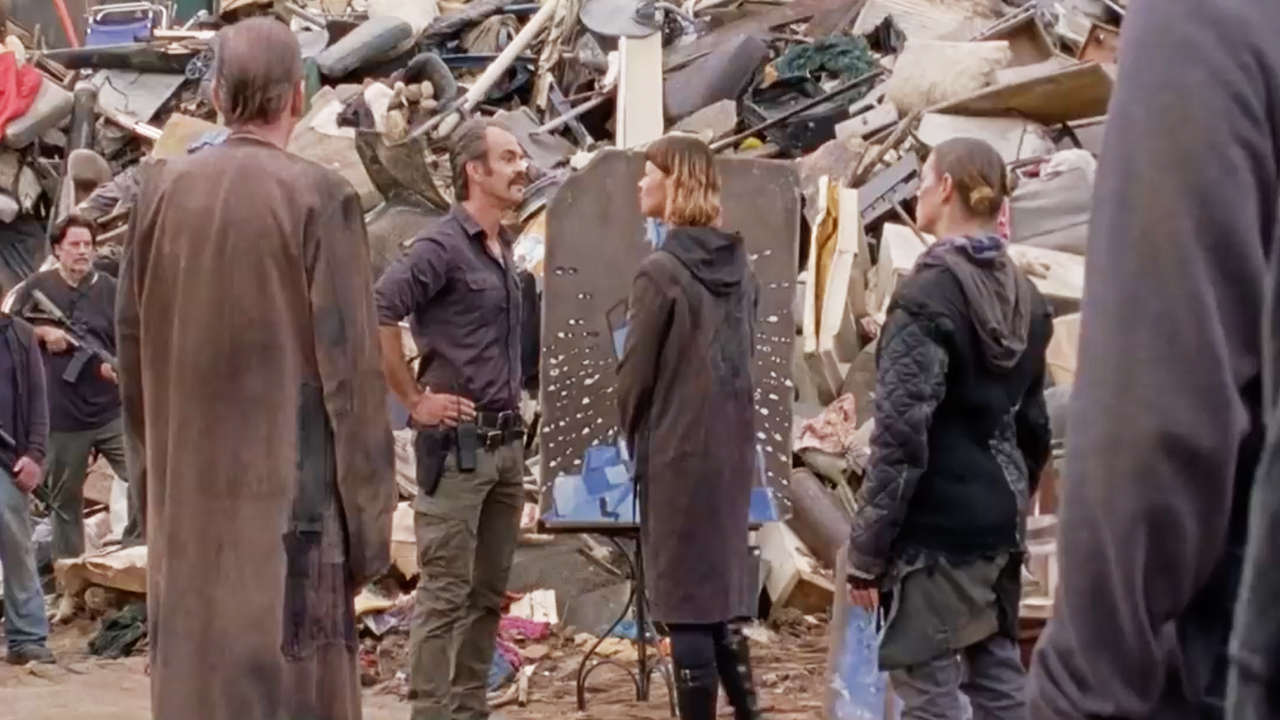 If Simon does wreak havoc on the Scavengers, will Jadis help fight? She might want to run away, help kill the saviours or maybe die

— Henloimlewis (@thefanboyllama) February 8, 2018
Good catch! Yes, the trailer teased a tense meet-up between Simon and Jadis that may or may not end well. If some of her people were wiped out, one could assume she'd want to fight for Rick. Then again, who could she fight with? Her dead people? Maybe she'll want to go away. Maybe.
---
Rick's Humanity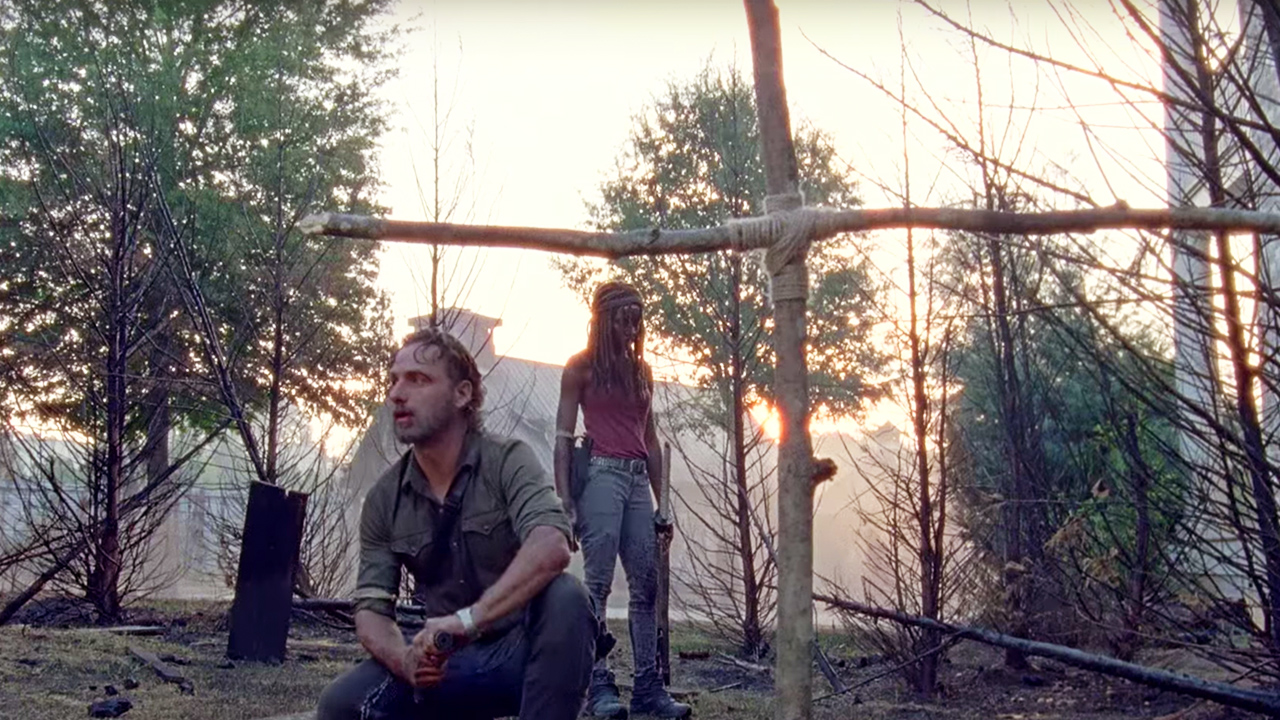 What will Rick do now? I mean, after Carl's death, I think he is going to lose his humanity.

— Nadia (@Nadia4830630) February 8, 2018
Let's jump into some Carl questions! Rick will absolutely struggle with Carl's loss. It will change him and give him a much different outlook on life in an apocalypse, but it will not completely break him.
---
Carl and Judith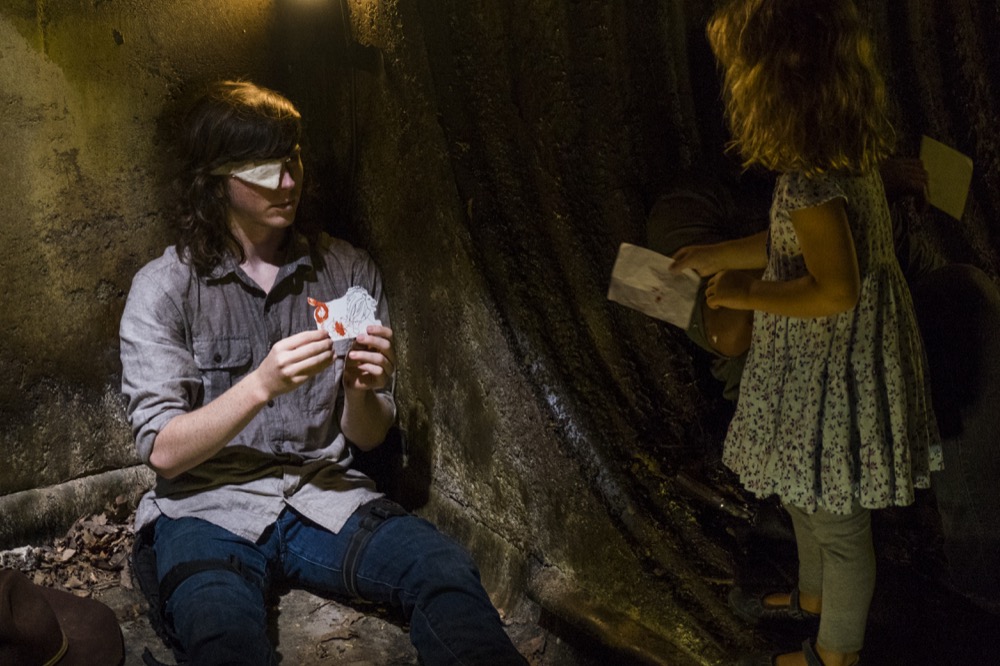 Does Carl say some things to Judith before he ya know dies? I am going to miss Carl so so much and still crying today

— Mollydishmon011 (@Maybellfaye7744) February 7, 2018
Yes, he absolutely will. Keep tissues on deck.
---
Carl's Hat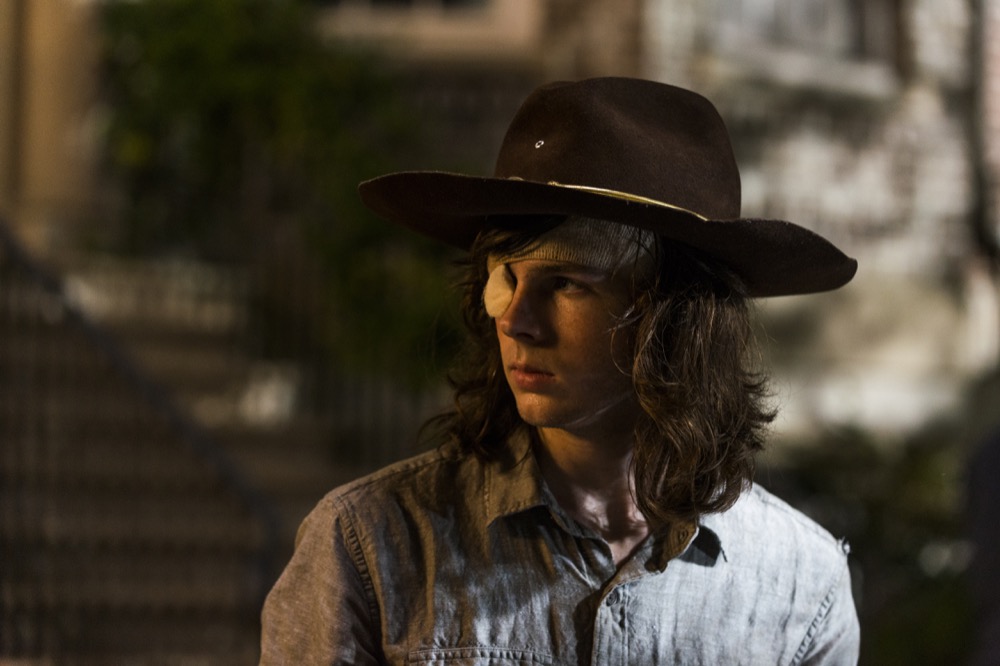 WHAT IS GONNA HAPPEN TO CARL'S HAT???

— вєℓℓα (@Belle5279) February 7, 2018
We'll let the picture from the last question answer that for you.
---
Undead Carl?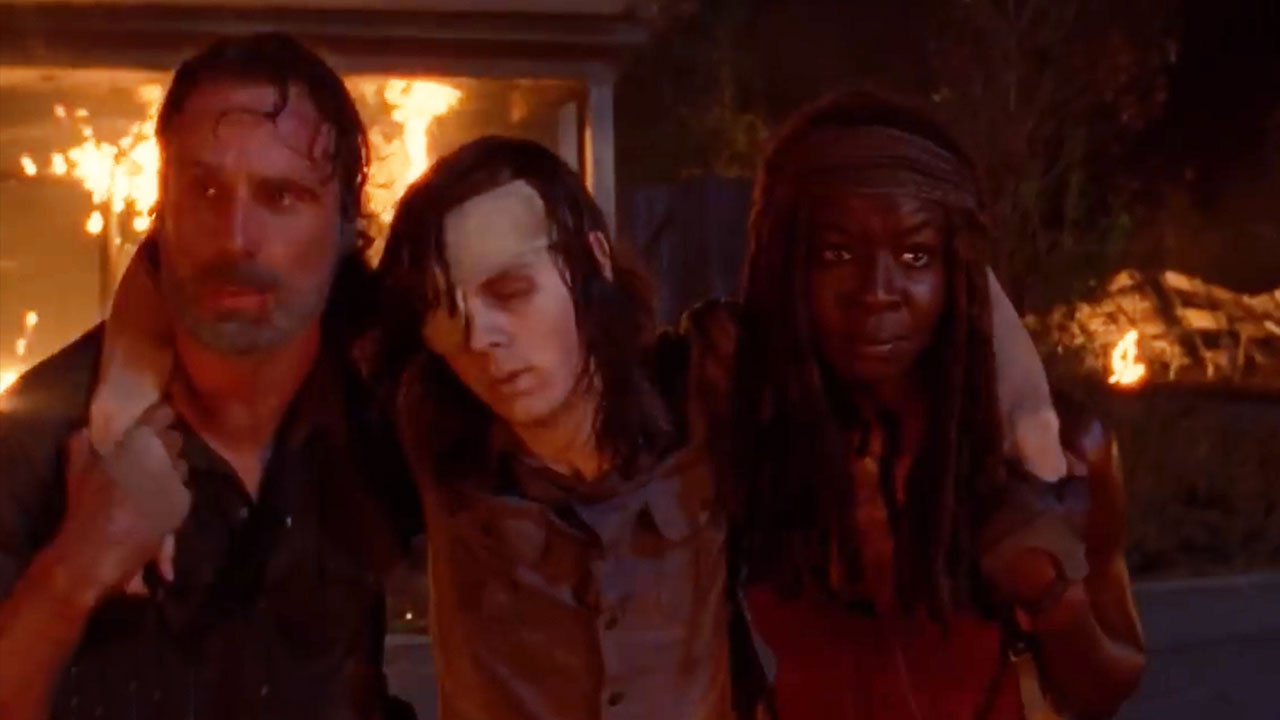 Are we going to see walker carl?

— Caden Michael Haught (@CadenHaught) February 7, 2018
Thankfully, no. But he's not going to be looking so hot in the Mid-Season Premiere.
---
More Fear Crossovers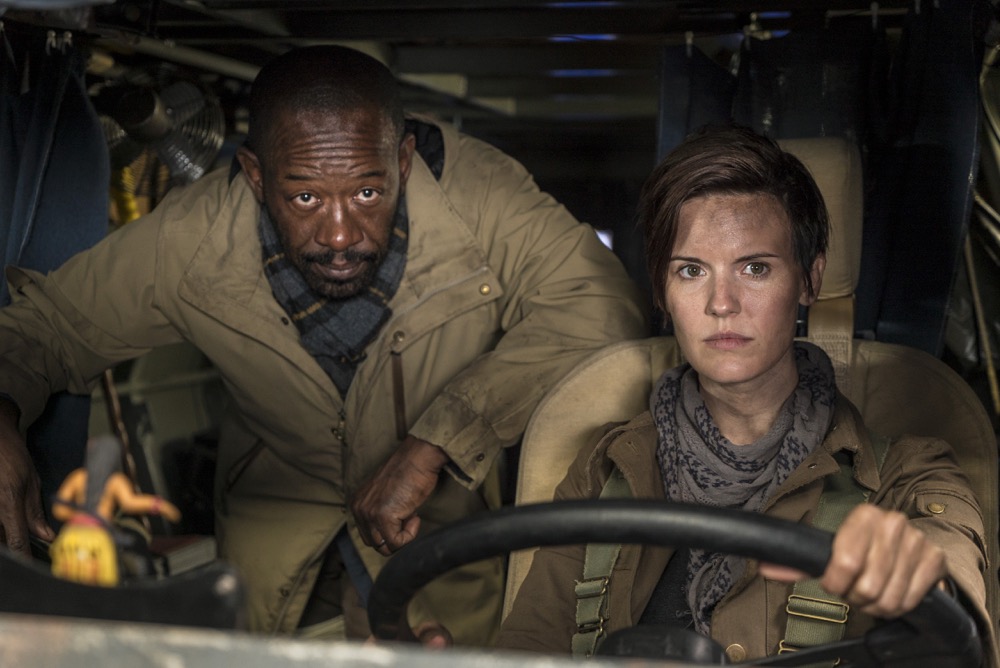 Will we ever see the main characters from both TWD & FTWD join forces or interact in any way

— G O M Ξ Z (@Angelgz97) February 7, 2018
Like Rick and Madison? That will be a long shot. But Morgan will definitely spend plenty of time with the main characters in Fear Season 4. And maybe he won't be the only one from TWD to ever do it.
---
Clementine Crossover?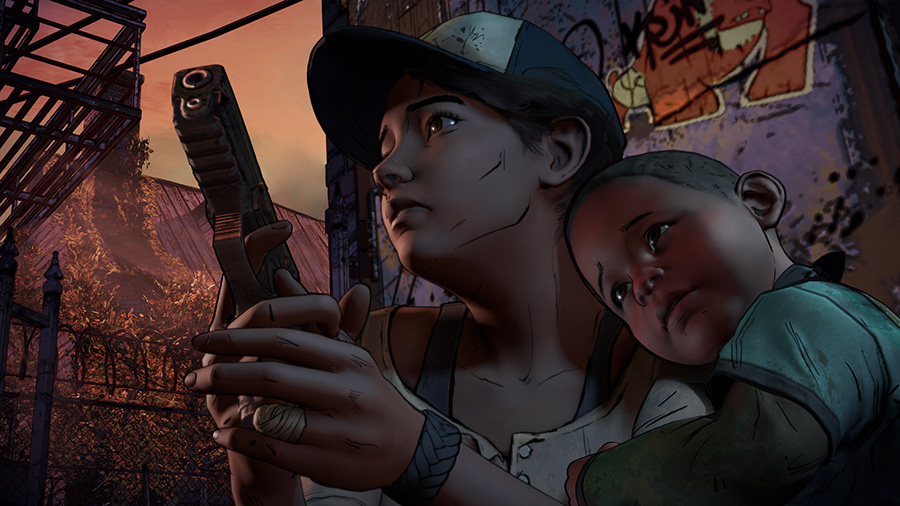 Can Clementine PLEASE come to twd show or comics?!?

— Carlos (@lakerking86) February 7, 2018
Unfortunately not. Robert Kirkman quelled crossover rumors during the 2017 Walking Dead SDCC panel. "No," Kirkman said. "I like that if you want to play The Walking Dead video game, you get Clementine, and you get a unique experience. I think that it makes The Walking Dead more special that the comic has an experience, and they're very linked…you're just gonna have to write some fan-fiction, I'm sorry."
---
Caryl?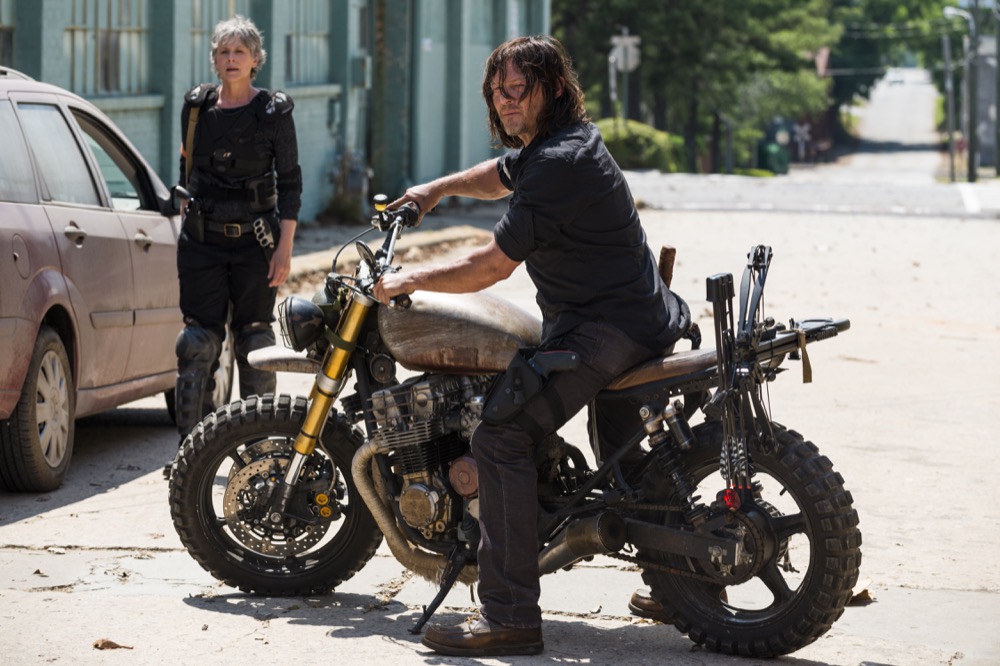 Any chance that Carol and Daryl finally get together this season?

— Nikki (@LilyVLove) February 7, 2018
Daryl and Carol will definitely share some scenes in the back half of Season 8, but don't hold your breath on a romantic connection.
---
How About That Helicopter?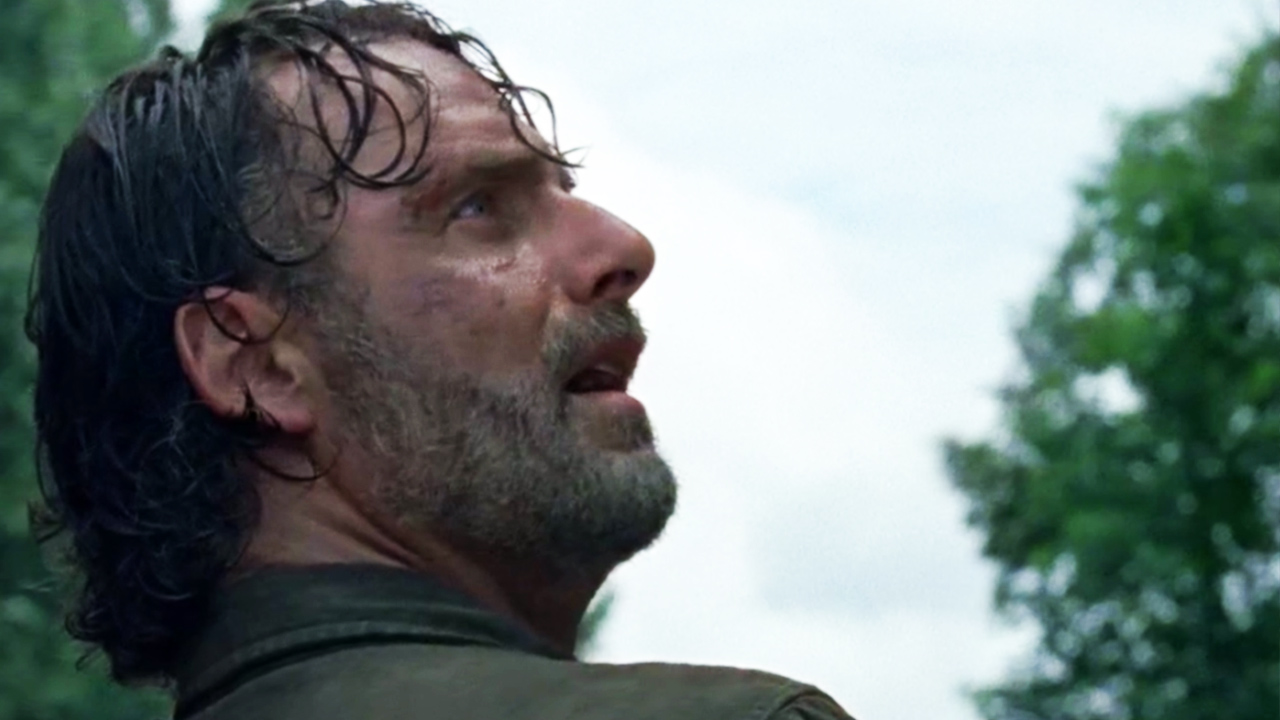 Will the helicopter that Rick saw be seen again this season?

— Tay (@BaseballandTWD) February 7, 2018
Maaaaaybe…
---
How's Aaron?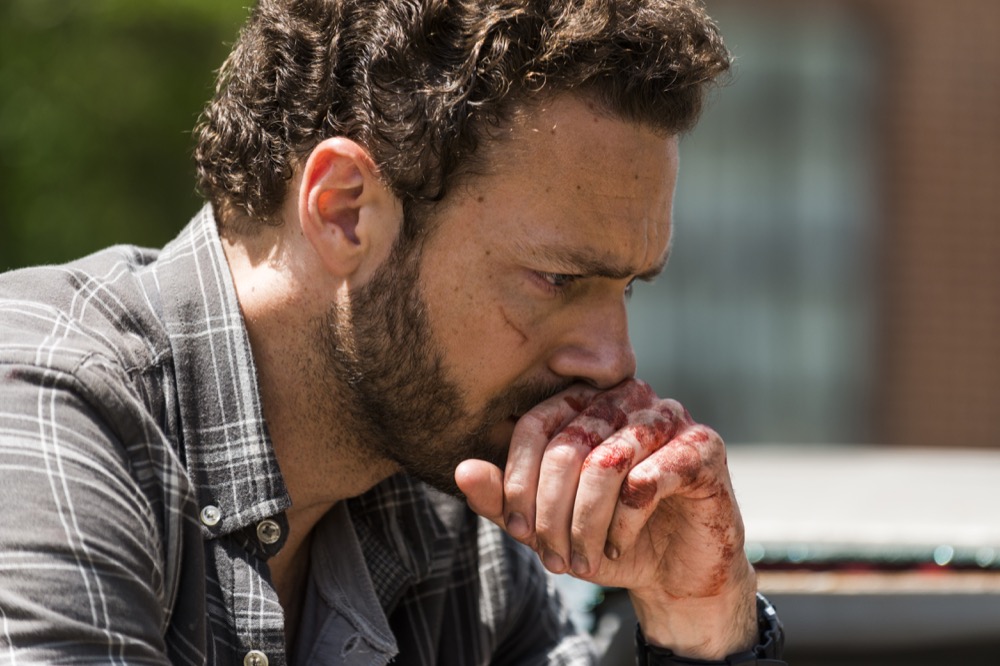 IS AARON ALRIGHT

— lindsey ♡ (@KENDRICKSPLAN) February 7, 2018
Aaron's good, but this half-season won't be easy on him.
---
Negan Getting Soft?
Will Negan have anymore soft moments talking about his wife etc like in last series #show us ur soft side Negan ???

— rachael susan (@jillschief) February 7, 2018
Actually, yes.
---
More Violent?
Will it be more violent than the first half? I want to see blood!!!

— LaFabiPo4 (@FabSchmalz) February 8, 2018
It would be hard to out-do the violence in the first half, which claimed upwards of 200 lives. So no, the back half won't be as violent. Instead, it will be more strategic.
---
More Lucille?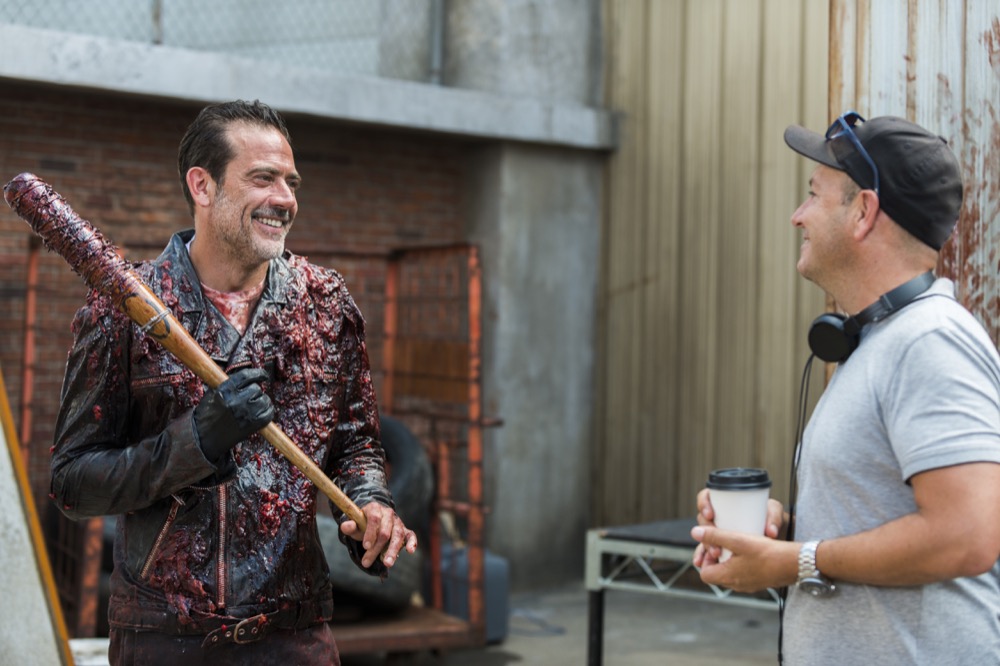 Does Lucille bash somebody's head in? It's about time we seen it.

— chuck cox (@ccox78) February 7, 2018
There will definitely be some light head bashing by ya girl.
---
Rapid Fire Questions
How many more seasons?
Video game in the works?
Is anyone immune?
Is there going to be a connection to Fear the Walking Dead or a small origins to disease?

— Vlädi (@Vlad_OnMy116) February 8, 2018
1. They only renew seasons once a year so we can only officially confirm Season 9
2. Several! We have Telltale's final season, the ongoing mobile games March to War and Road to Survival, and later this year a console game called Overkill's The Walking Dead (trailer below).
3. Doesn't seem likely. Robert Kirkman recently said on the Walker Stalker Cruise, "No, that would be terrible…That's not a storyline I like."
4. There will definitely be a connection to Fear the Walking Dead via Morgan, but we can't tell you how.
---
Recipe Legacy?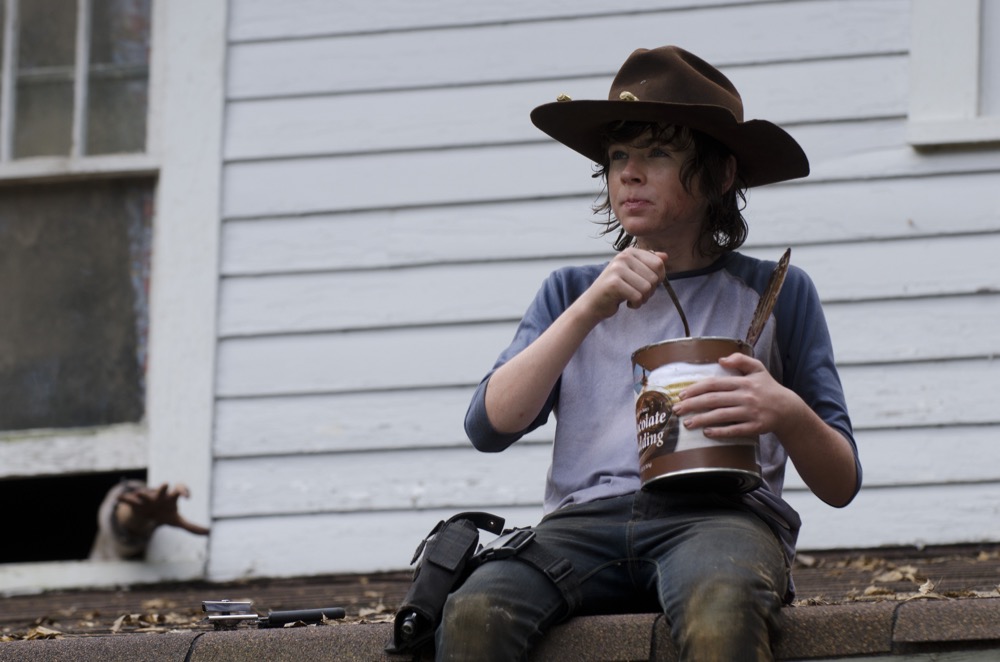 In Carl's letter to Judith will he pass on his best recipe for chocolate pudding? Or spaghetti? Because she gotta keep those traditions alive…

— Sarah J. Crist (@ubiquitousurn) February 8, 2018
Ooo fun question! But sadly, no.
---
Thanks for writing in! We'll be back for another fan mailbag next week – so stay tuned.