The Walking Dead's game-changing Volume 30 is available now. The latest trade paperback from Robert Kirkman and Charlie Adlard collects issues #175-180 of the series and introduces the "New World Order" story arc.
Michonne, Eugene, Magna, and others embark on a mission that leads them to The Commonwealth, a massive community in Ohio equipped with its own Governor, army, and questionable societal structure. Can this settlement be trusted? Will Michonne decide to stay? And can Rick convince its Governor that it's time for a New World Order? You'll have to read and find out.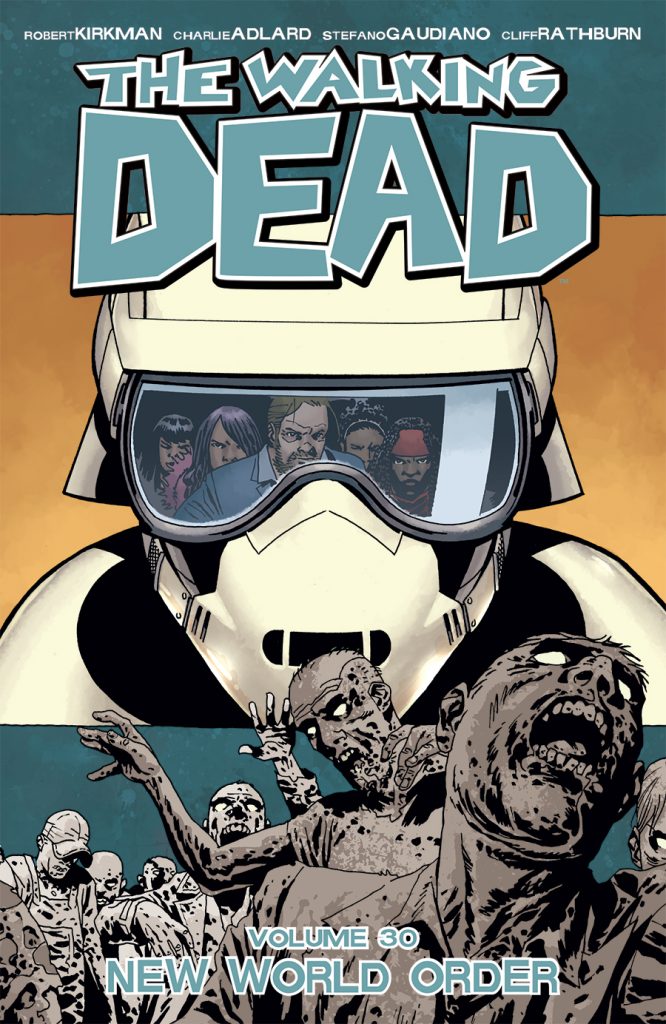 NEW FRIENDS. NEW ENEMIES. NEW THREATS. IT'S A WHOLE NEW WORLD. Collects THE WALKING DEAD #175-180
---
The Walking Dead Volume 30 can be purchased at local comic book shops, major bookstores, and our Skybound Shop. Let us know in the comments if you'll be picking up the latest Walking Dead trade.