Will the Commonwealth soon get overthrown? Based on the newly-revealed cover for The Walking Dead Issue 190, it's possible. The new issue, which hits stands this April, is titled "Storm The Gates" and appropriately shows people brandishing all sorts of weapons on the hills outside of the Commonwealth, which is burning. Of course, some covers aren't a literal representation of the issue, but instead a metaphor. But still, you have plenty of time to speculate.
---
The Walking Dead Issue #190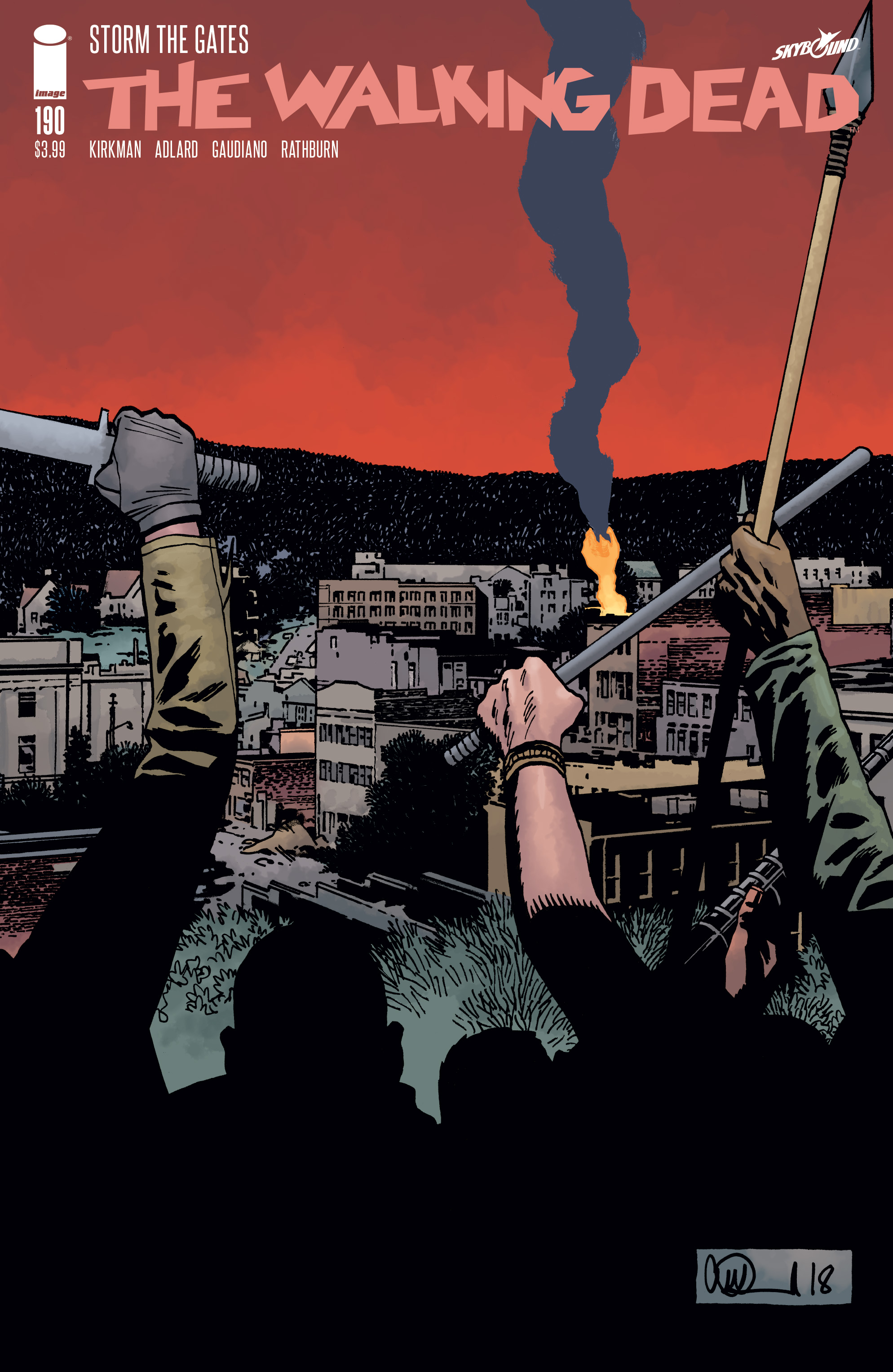 THE WALKING DEAD #190
STORY: ROBERT KIRKMAN
ART: CHARLIE ADLARD, STEFANO GAUDIANO & CLIFF RATHBURN
COVER: CHARLIE ADLARD & DAVE STEWART
APRIL 3 / 32 PAGES / BW / M / $3.99
"Storm The Gates"
When the dust settles… what will be left of the Commonwealth? And if a community as large and as organized as the Commonwealth can fail… what does this mean for the world? Dark times ahead.