The final Walking Dead comic covers for 2018 have been revealed. The regular cover for Issue 186 features a dramatic scene where Rick and the Commonwealth Governor Pamela Milton cower as someone, possibly Mercer, holds them at gunpoint. Titled "The Powder Keg," December's issue will surely end the year with a bang.
The Bill Sienkiewicz cover, which is the final variant celebrating the series' 15th anniversary, features a devilish-looking Negan peering forward. It's only fitting that the last variant highlight The Walking Dead's most notorious villain. Check out the cover below and let us know in the comments what YOU think will happen in Issue 186.
---
The Walking Dead Issue #186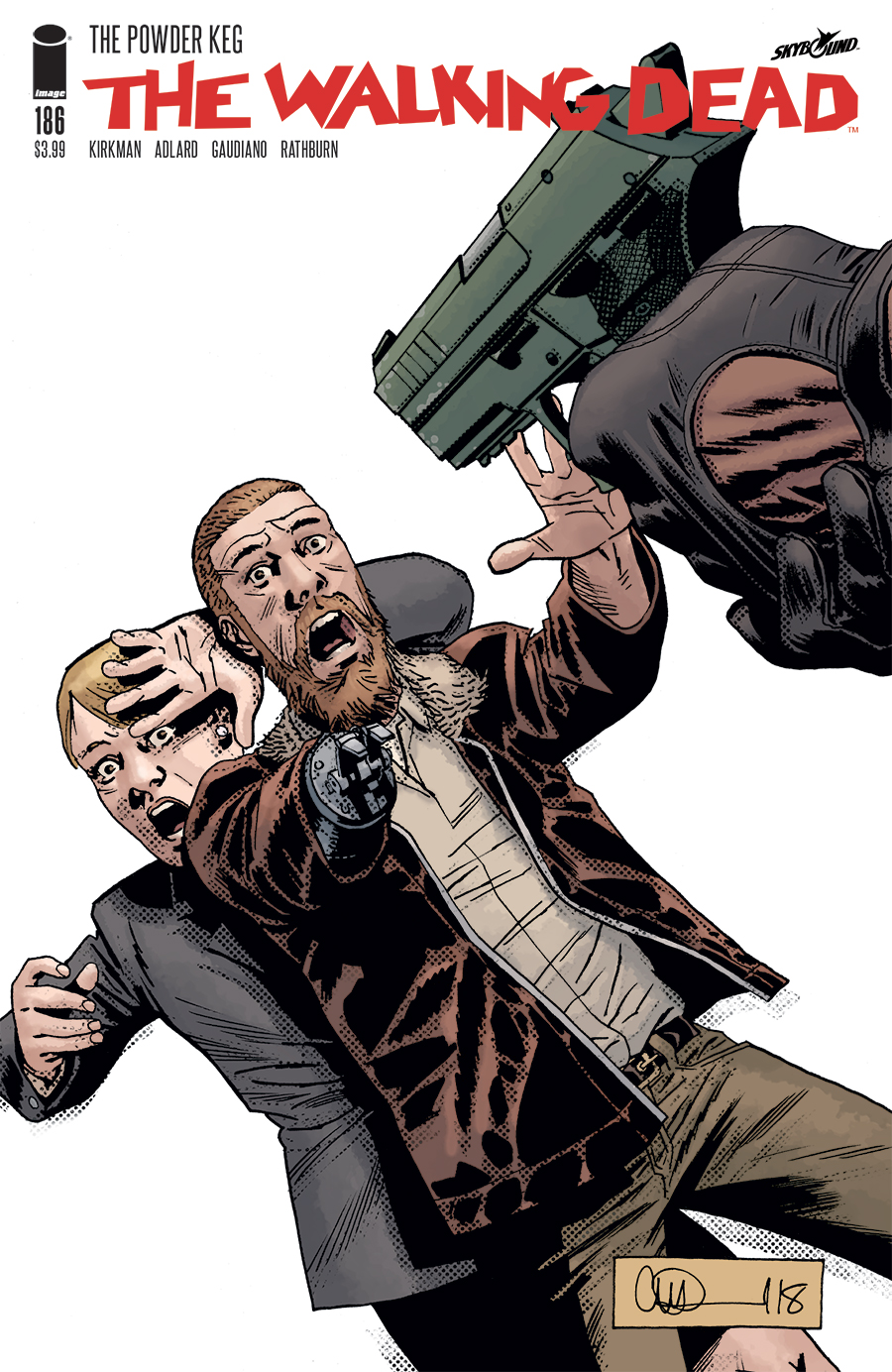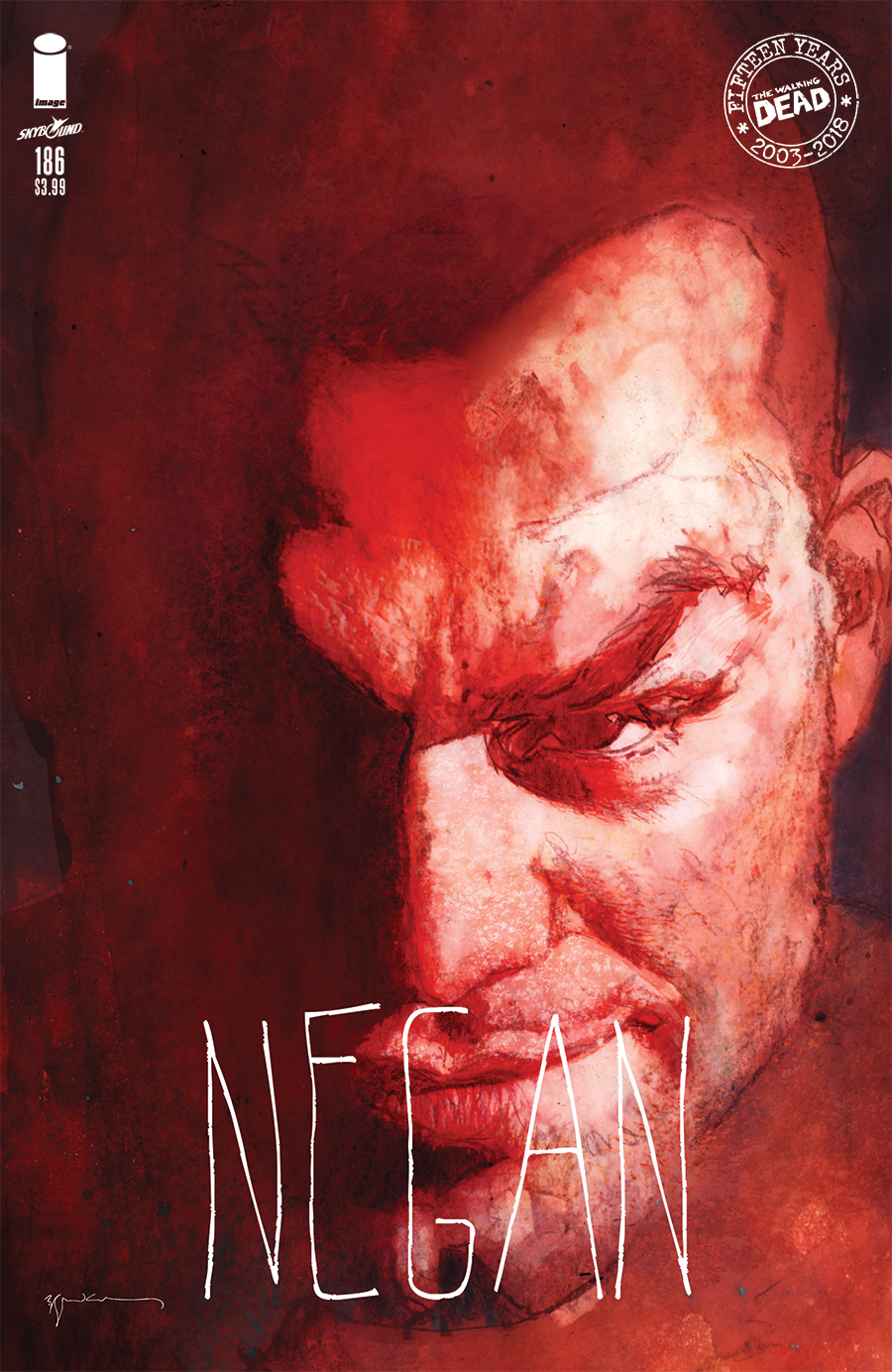 STORY: ROBERT KIRKMAN
ART: CHARLIE ADLARD, STEFANO GAUDIANO & CLIFF RATHBURN
COVER: CHARLIE ADLARD & DAVE STEWART
15TH ANNIVERSARY VARIANT: BILL SIENKIEWICZ
DECEMBER 5 / 32 PAGES / BW / M / $3.99
"The Powder Keg"
The powder keg: Once it goes off, it can't be contained.
---
What are your reactions to December's covers? Which Bill Sienkiewicz variant has been your favorite? Let us know in the comments!