The Walking Dead Issue 182 helped Rick round out his grand tour of his allied communities to Governor Milton. Things seemed to go almost too well…which, knowing this book, means something terrible could be in store for us soon. Although it seems like the calm before the storm, we still want to hear what YOUR reactions were to the issue! Best comment below wins a Robert Kirkman-signed copy of the issue – so get commenting!
UPDATE: Pistal has won our Walking Dead Issue 182 comment contest! We loved your analysis and think you might be on to something with that last theory. For everyone else – make sure to comment in next month's issue and YOU could win a Robert Kirkman-signed copy.
---
Previously: When a horde of walkers blocks their return trip from Oceanside, Rick uses the opportunity to show how capable his forces are to is new Commonwealth visitors. The situation is well in hand when the Governor veers from the path and draws Princess and Mercer in danger. They fight their way out and Princess plants a victory kiss on Mercer…but the Governor's reckless behavior was all just a way to show how capable her forces are, as well.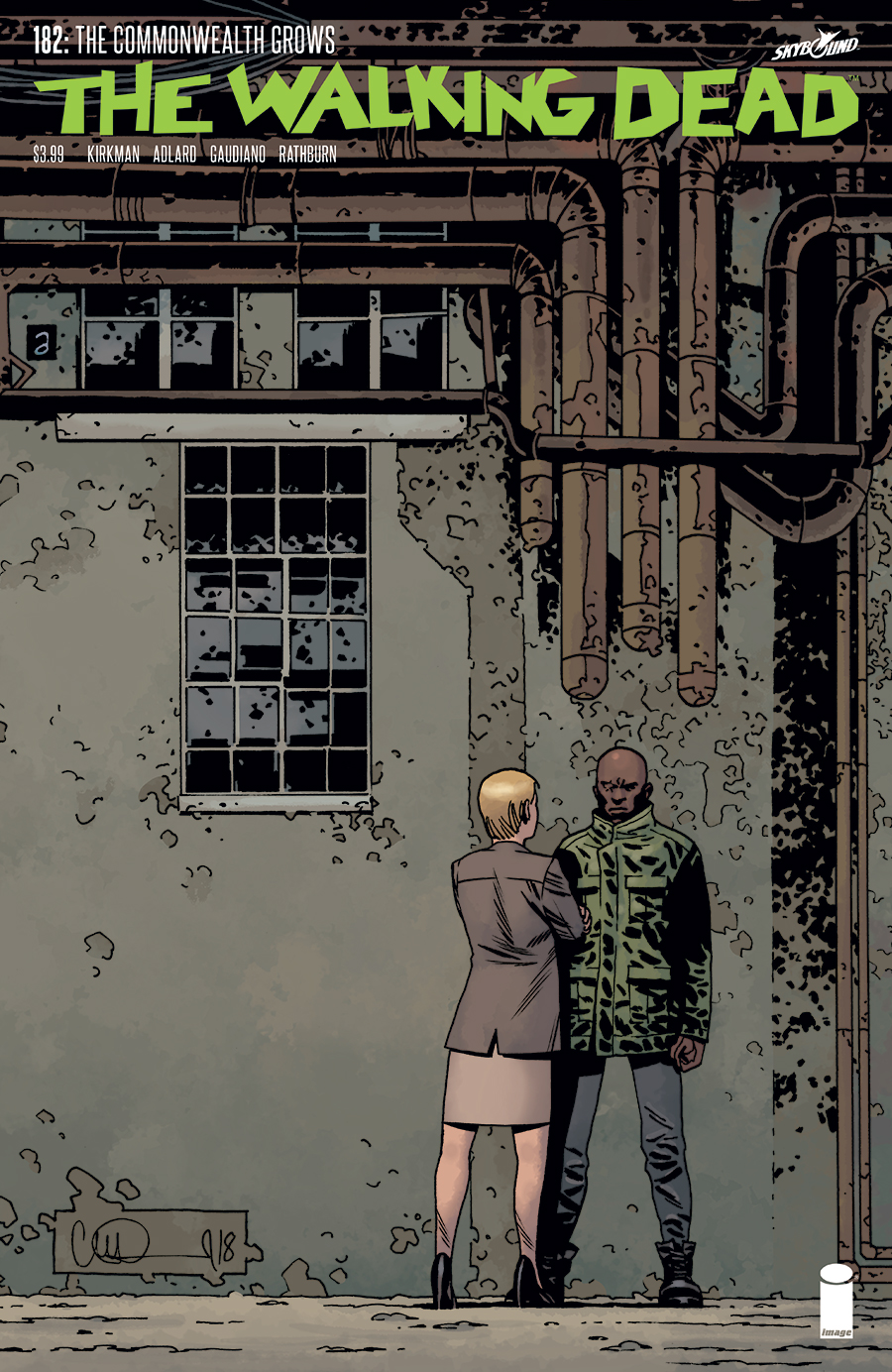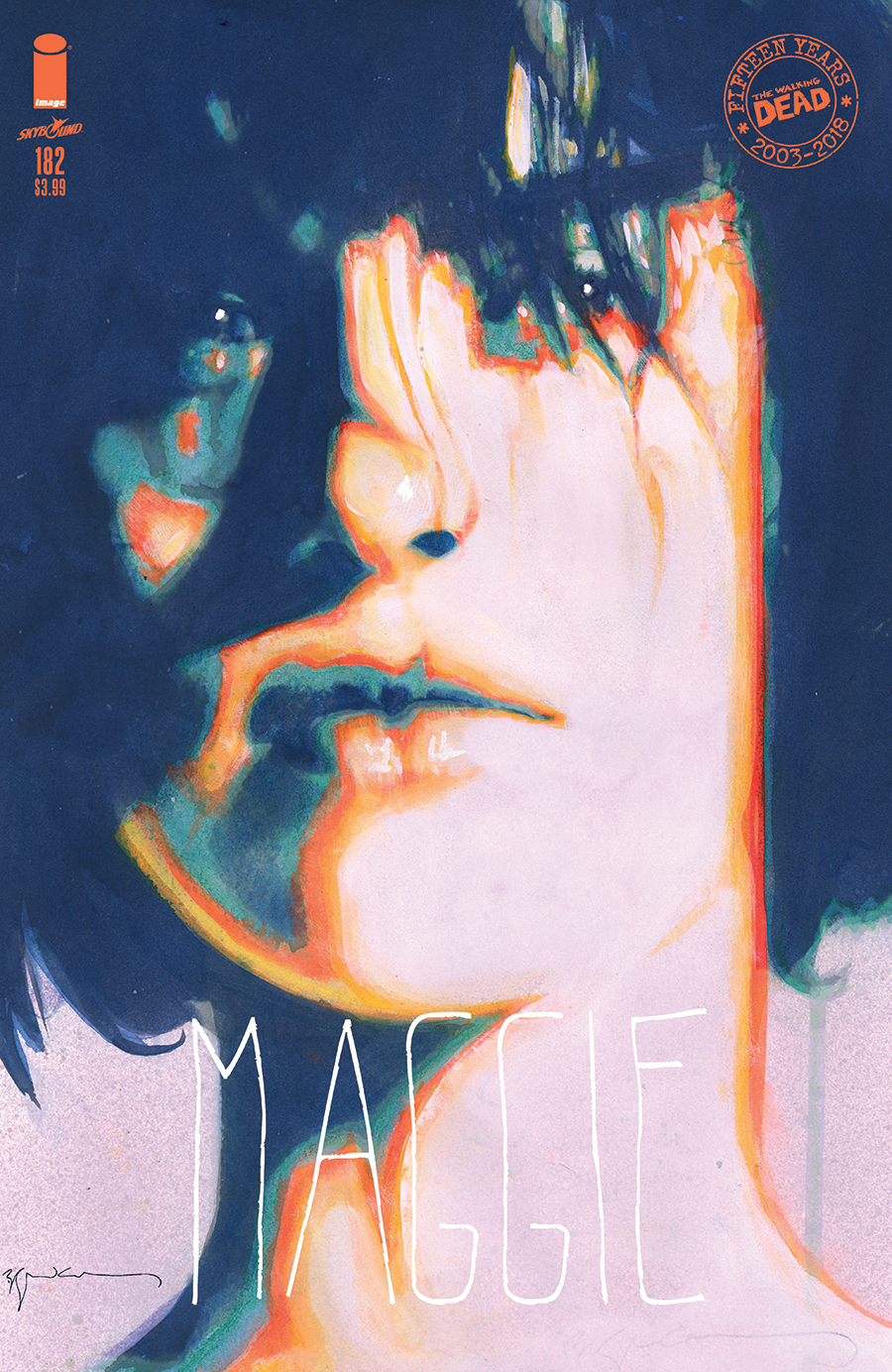 STORY: ROBERT KIRKMAN
ART: CHARLIE ADLARD, STEFANO GAUDIANO & CLIFF RATHBURN
COVER: CHARLIE ADLARD & DAVE STEWART
15TH ANNIVERSARY VARIANT: BILL SIENKIEWICZ
August 1st
32 PAGES | Black & White | Mature | $3.99
John, the savage new leader of the Saviors, has turned over a new leaf… just in time for an alliance with The Commonwealth?