Obviously we knew Compendium 3 was coming, but now we can tell you WHEN! The third Walking Dead Compendium will be hitting shelves earlier than expected in October 2015, just in time for Season 6 of The Walking Dead show!
Now feast your eyes on this splendid cover, featuring so many awesome characters: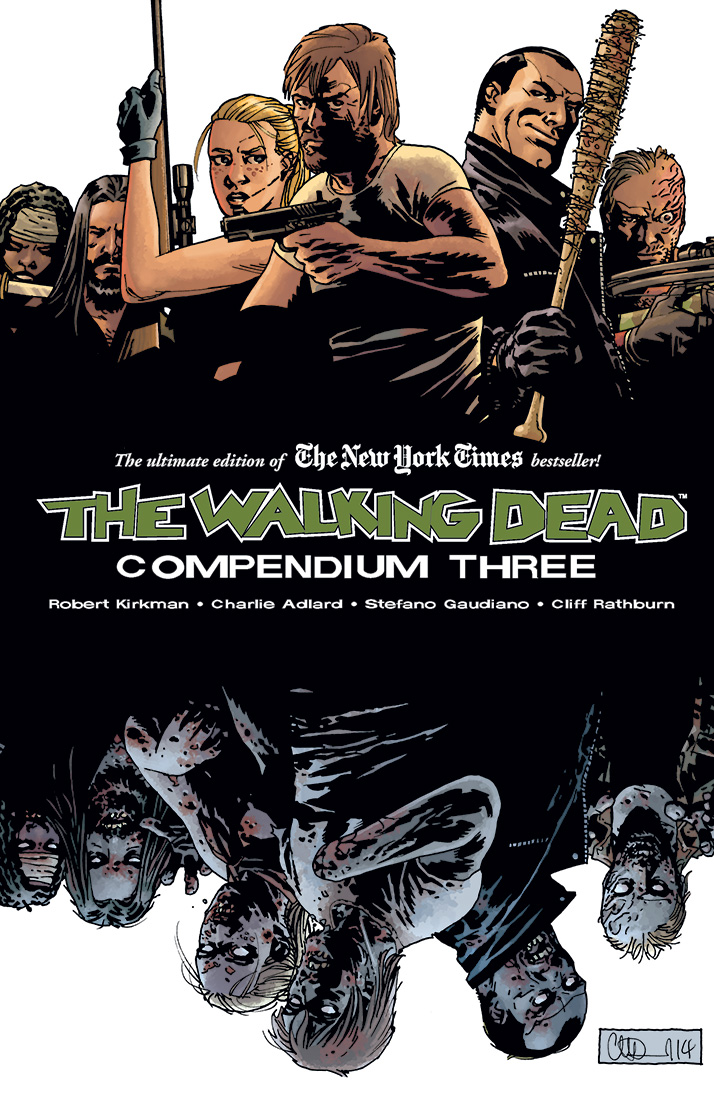 Not sure if you've read up to Compendium 3? Check out our handy TWD Issue to Volume Guide to make sure!
What do you think of the characters featured on the third compendium? Anyone missing who you wished were featured? Or is it perfection? Let us know below!