We know, this month's issue of The Walking Dead was heavy. There's a lot to digest, and to help process the events we've slightly updated our character power rankings. See how this tragedy shaped our characters' standing in the series.
---
1. Rick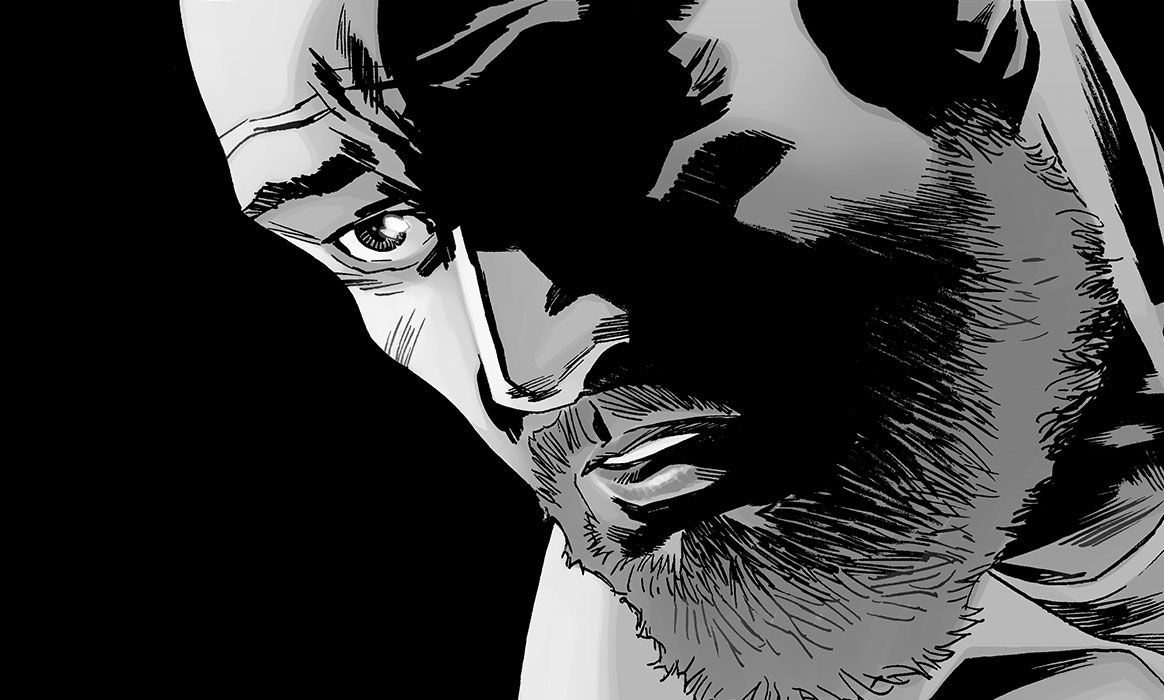 Andrea's death is arguably the toughest loss Rick's had to suffer since the outbreak began. He's lucky that he got that final conversation with her – it's a cruel luxury that so few get to experience in this world. Although this is sure to severely affect him for the foreseeable future, Rick knows he has the support of his people behind him. Because he built such a strong community, Rick remains at the top of our Power Rankings this month.
---
2. Maggie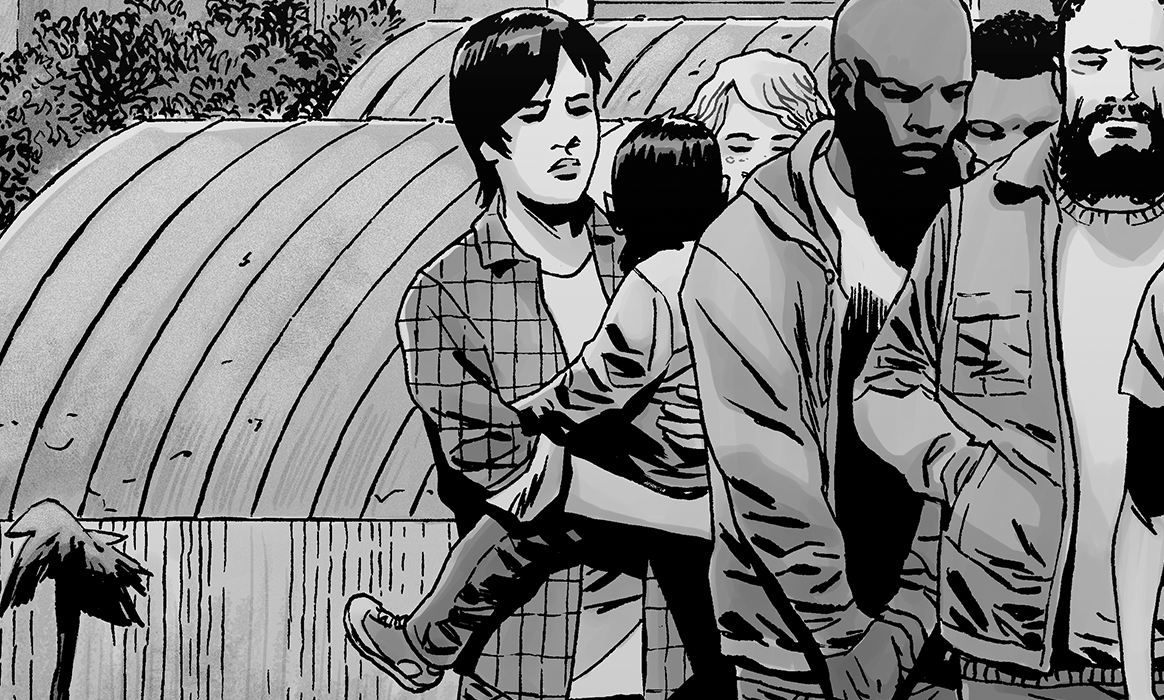 Maggie paid her respects this issue but was otherwise uninvolved. Still, she's now one of the strongest leaders in Alexandria and might need to step up in the wake of Andrea's passing.
---
3. Carl (+2)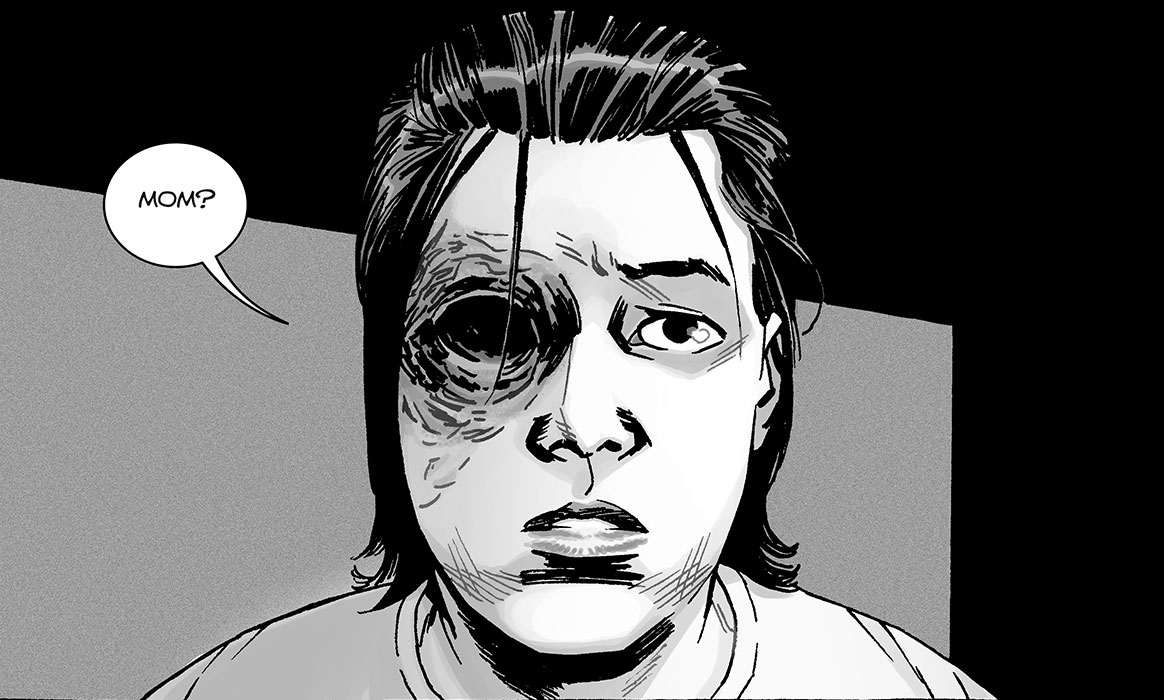 Who's the one person Rick turned to for comfort following Andrea's death? Carl. We're glad Andrea was able to pass on relationship/life advice before she turned, and we hope Carl heeds it.
---
4. Michonne (+2)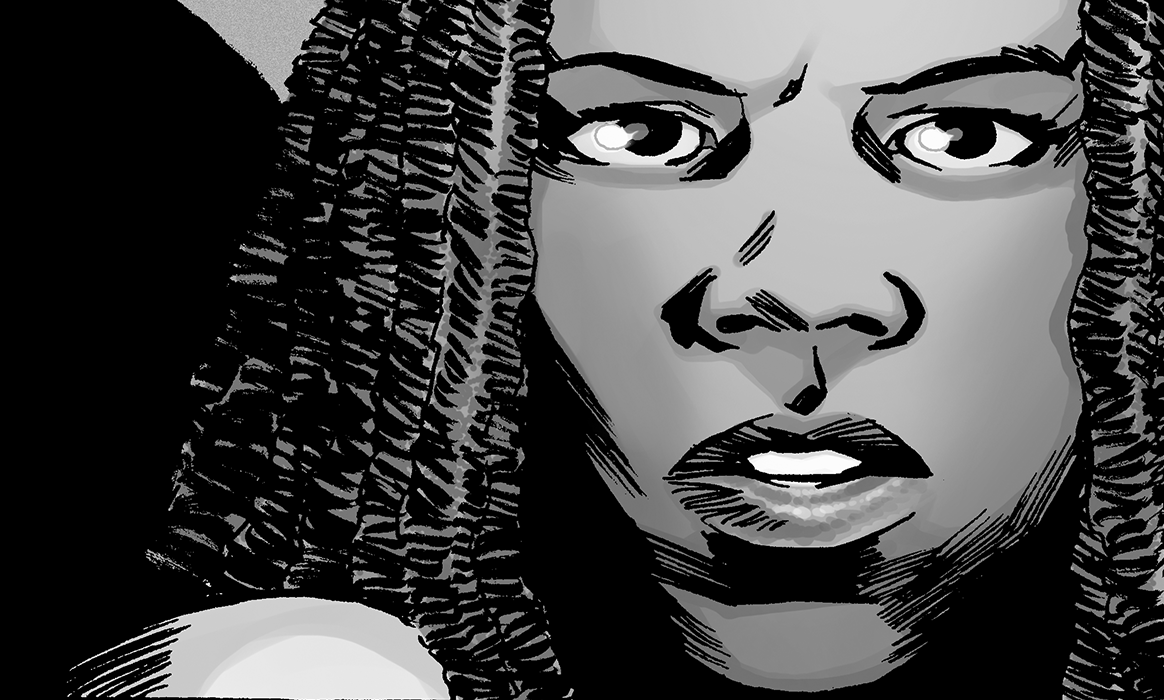 We're bumping up Michonne for helping Rick in his darkest hour. She was literally the shoulder he cried on and it's clear he'll need her more than ever now that Andrea's gone.
---
5. Negan (-2)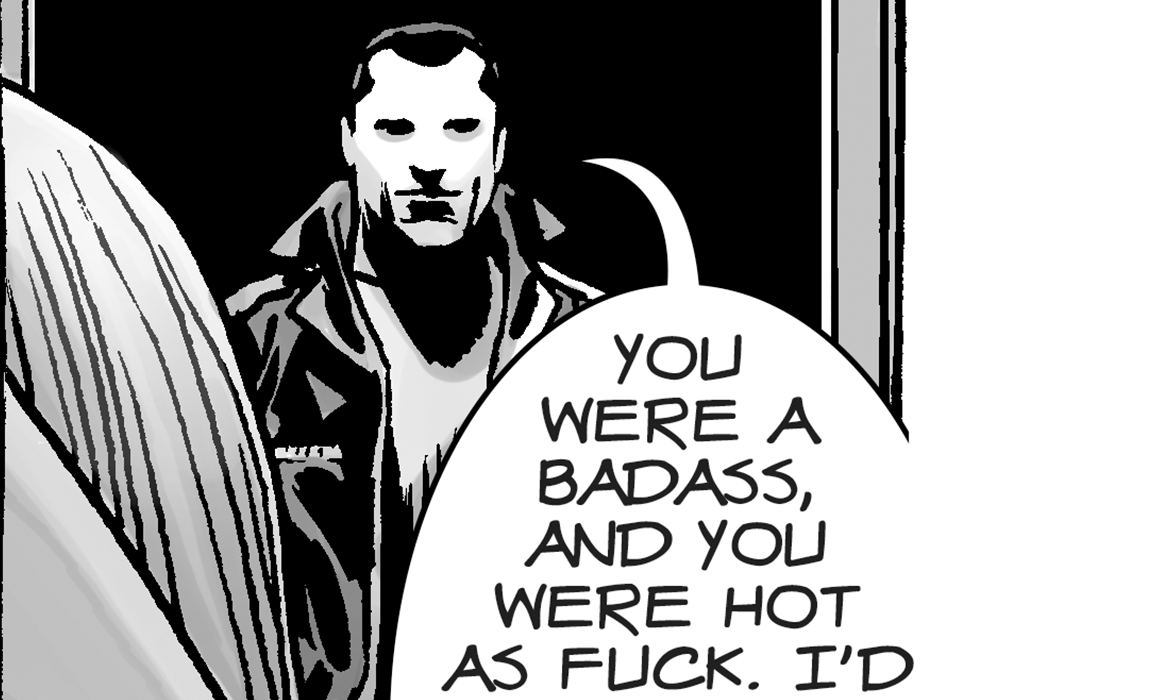 Negan only got demoted because of how powerful Michonne and Carl just became with Andrea dead. However, since the walker invasion ended, Negan's been allowed to freely roam Alexandria like a citizen. Also, his parting words to Andrea were touching and further proved (can't believe we're saying this) he belongs to the community.
---
6. Dwight (-1)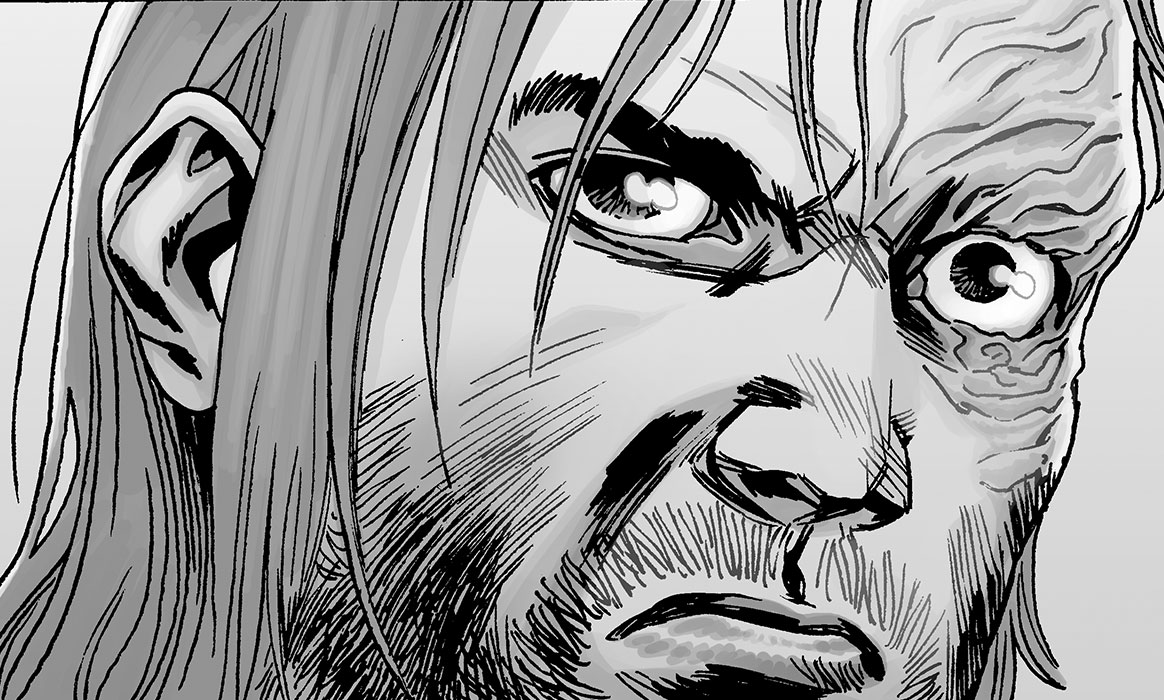 We're inching Dwight down a peg for skipping the Andrea farewells, but if it's true he was dealing with the Saviors then maybe he'll rise back up next month.
---
7. John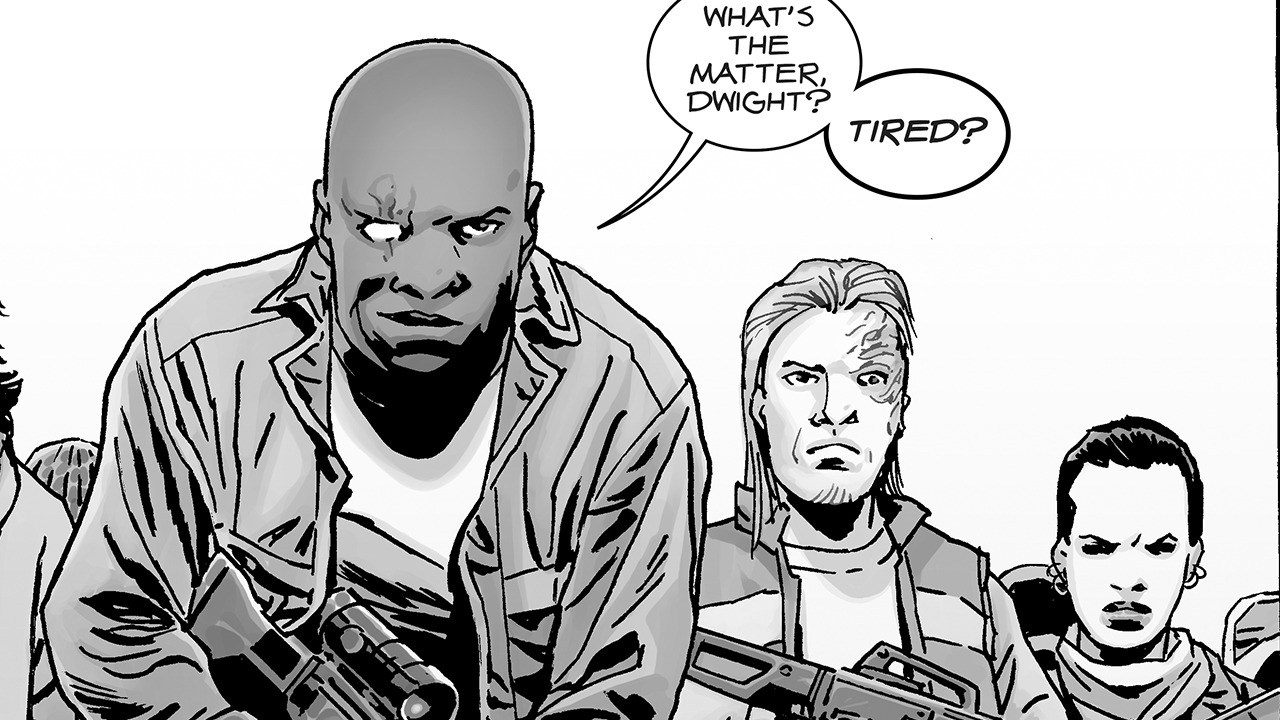 As we mentioned in our previous Power Rankings John seems to be the natural heir to Sherry now that she's gone, but the Saviors are vulnerable. Who's to say someone else won't slide in and take over?
---
8. Jesus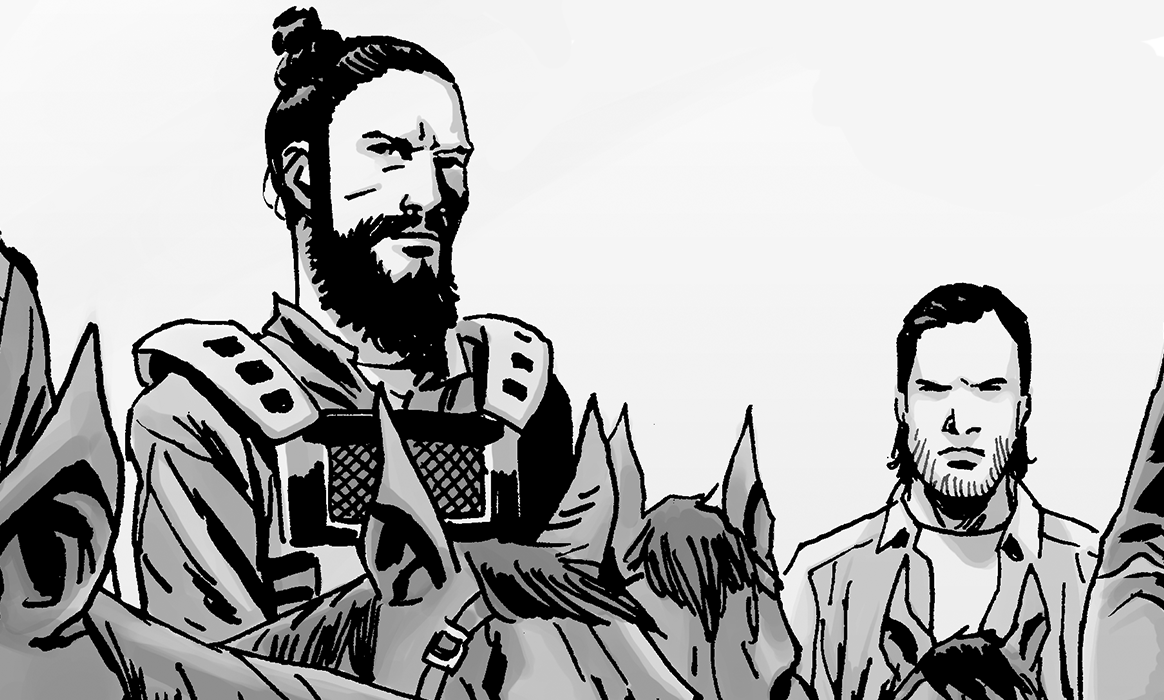 Like Maggie Jesus also paid his respects to Andrea and remains on this list for being a solid soldier in Rick's army.
---
9. William (+1)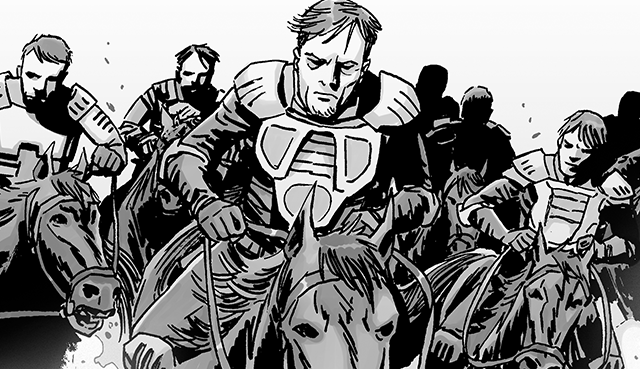 We haven't seen William in a while but so long as he rules over The Kingdom he'll still have a place on the list.
---
10. Eugene (+1)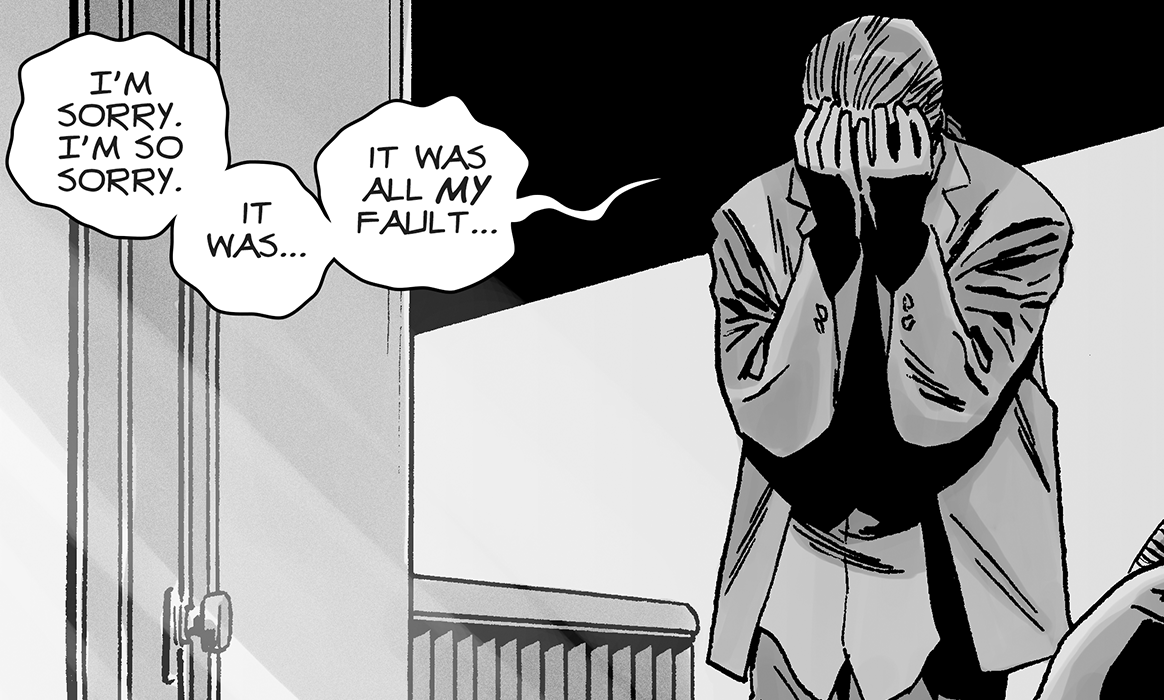 Rick may have let Eugene off too easy on his guilt over Andrea, but it's probably for the best. Once things cool down it'll be fascinating to see what comes of Eugene's Ohio radio pal, if anything.
---
11. Siddiq (+1)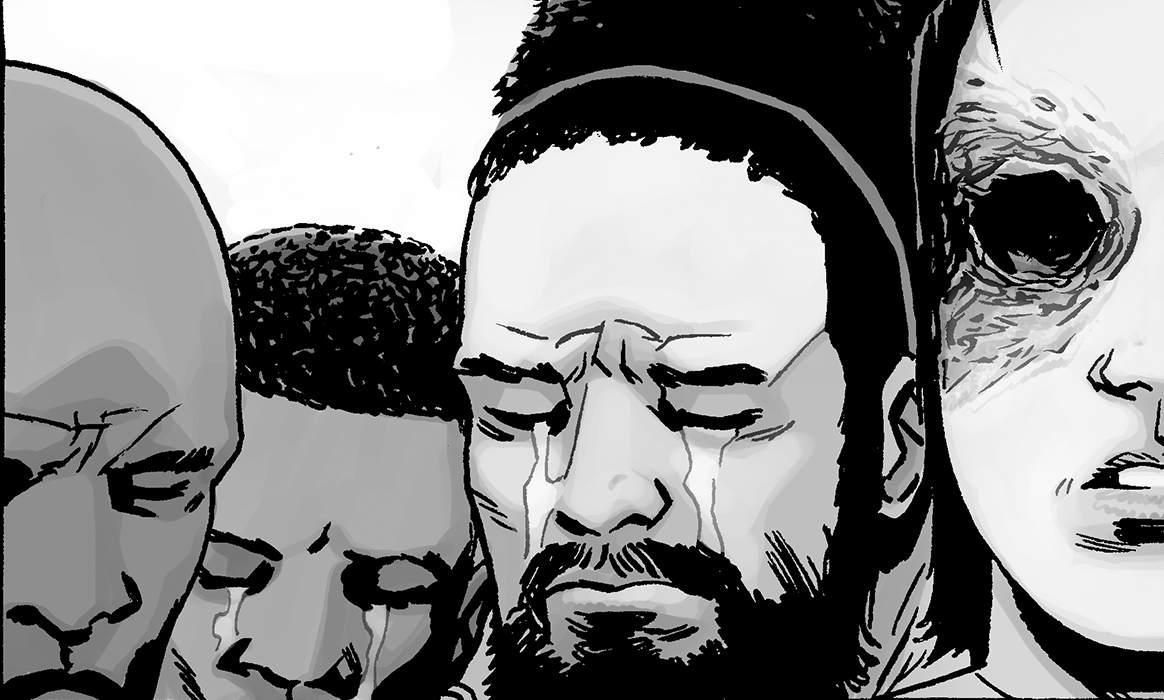 Siddiq's emotions at the end of the issue proves he, like the rest of Alexandria, recognizes the important role Andrea served in the community.
---
Notable Loss: Andrea 🙁
On the Bubble: Magna, Lydia, Aaron
---
What do YOU think of our power rankings following this emotional issue? Let us know in the comments below.