The last issue of The Whisperer War felt more like a new beginning than a final chapter. The majority of Rick's group finally reunited at Alexandria just in time for one of their biggest threats to arrive – Beta's herd of walkers! Below we ranked which major characters hold the most and least power as of this issue. Check out the list below and tell us in the comments if YOU agree with the order!
---
1. Rick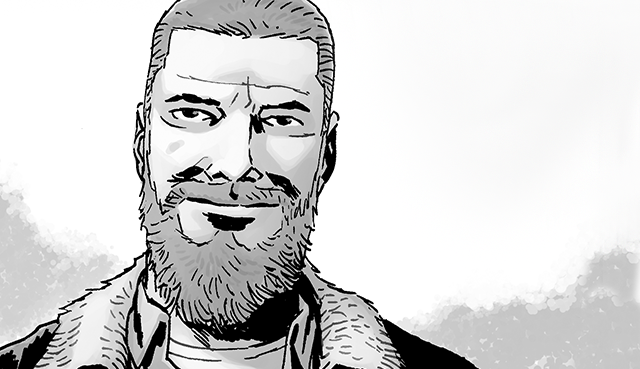 Rick can't catch a break. After successfully organizing his forces to halt the Whisperers, he is now forced to deal with Beta's HORDE of walkers marching to Alexandria's gates. As daunting as this seems, this isn's his first rodeo. If there's anyone equipped to deal with an overwhelming attack from the undead, it's Rick Grimes.
---
2. Maggie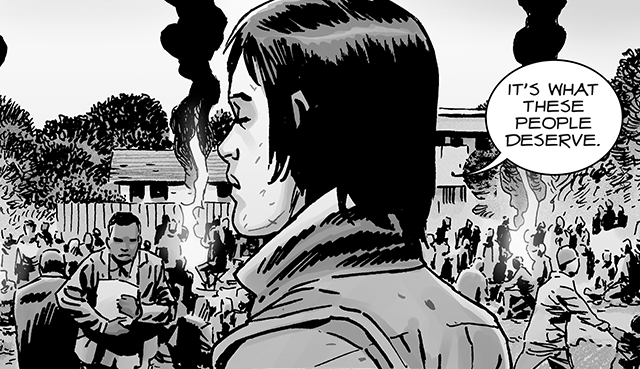 Even though The Hilltop got burned to the ground Maggie vowed in this issue to make The Hilltop great again with a huge rebuild. However, considering what's about to happen to Alexandria she'll probably have to put her plans on hold.
---
3. Beta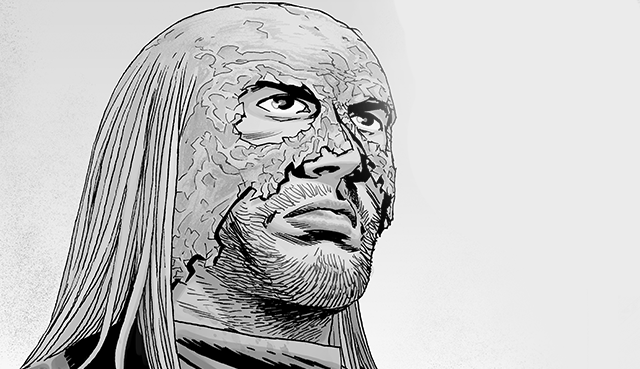 Was this Beta's last stand? After getting decimated at The Hilltop Beta has decided to lead thousands of walkers straight to Alexandria. His battle may be over, but the war wages on. The question is, what will Beta do next?
---
4. William (+1)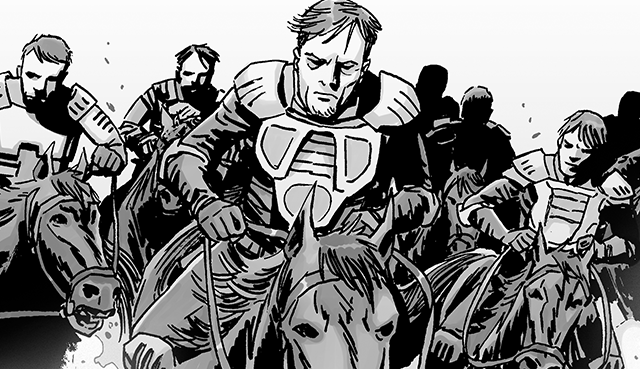 After dispatching his best Kingdom soldiers to the front lines William finally made it to The Hilltop juuuust in time to see it burned to the ground. (Better late than never?) His leadership, now combined with Maggie's, gives us all the reason to bump him up in our power rankings. We just hope they make it to Alexandria before it's too late.
---
5. Dwight (-1)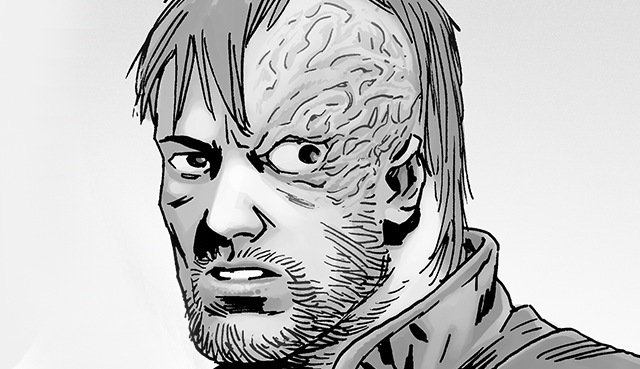 We're marking Dwight down a spot for failing to realize the scope of The Whisperer's walker arsenal. Sure, it would be been useful if Rick had divulged their numbers before Dwight declared victory but it was still a HUGE oversight regardless.
---
6. Sherry
We didn't see Sherry this issue but we are still keeping an eye out for the Savior leader after her recent promise to attack Alexandria.
---
7. Andrea (+1)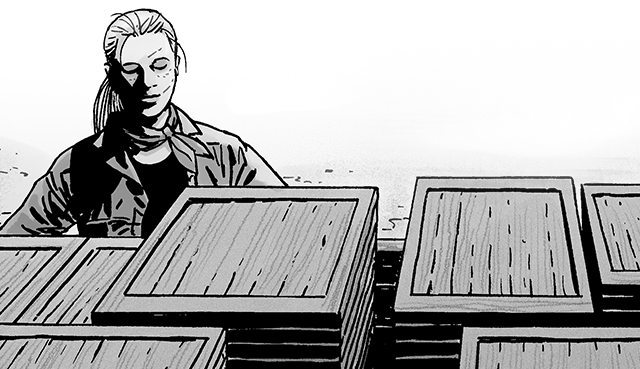 Make no mistake…there is no Rick without Andrea. In this issue Andrea helped ground Rick while he second-guessed his own leadership skills. Hopefully her confidence boost will help guide Rick in his upcoming battle against the undead.
---
8. Carl (-1)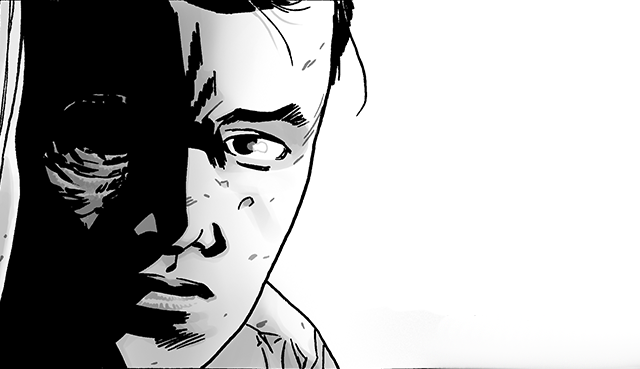 Carl's so smooth. "What's that, Lydia? You've killed countless amounts of people and feel weird about it? Me too! Let's cuddle." Carl didn't do anything significant this issue so we're knocking him down a peg until he's done hugging his girlfriend.
---
9. Eugene (+1)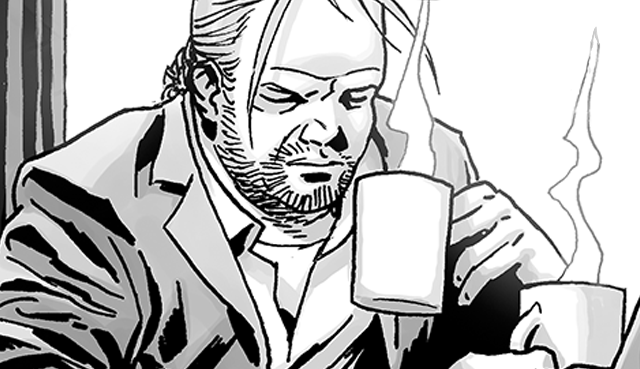 Eugene wasn't kidding, he really did travel through the night to deliver those supplies to Alexandria! Although it resulted in him literally falling off his wagon, he proved to be an EXTREMELY valuable asset to his people. (Unfortunately, after the events of the end of the issue he might need to make a few more trips).
---
10. Michonne (-1)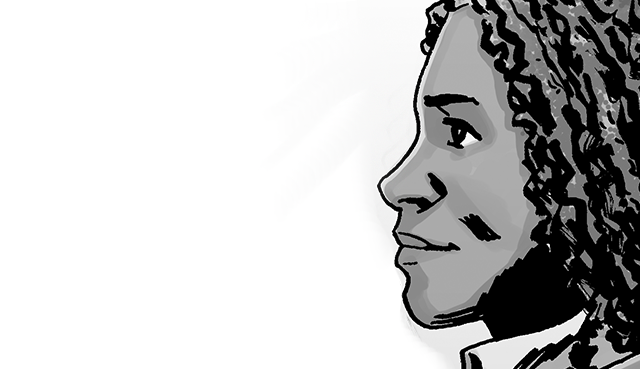 Since Eugene was more valuable than Michonne in this issue we lowered her spot a smidgen. We WILL say we're thrilled to see her back in Alexandria alongside Rick, Jesus, and the others again.
---
11. Jesus
Jesus made it back home just in time. With a horde of walkers looming, Rick and his people will need all the help they can get.
---
12. Lydia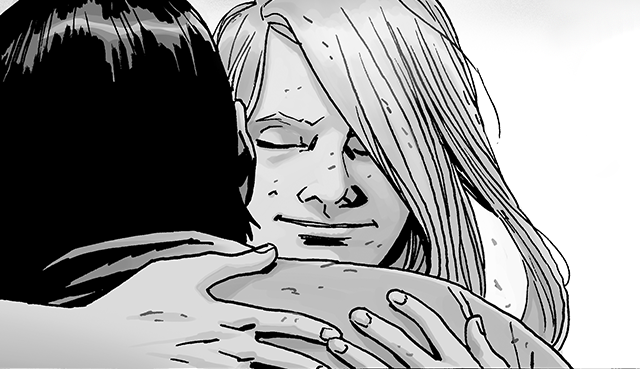 Lydia was only in this issue for a second but her admission to Carl shouldn't be ignored. After experiencing the other side of the Whisperer's attack Lydia admits what she did in the past was horrible. Thankfully, Carl admitted he's no angel either and the two lovebirds were able to bond over their murderous pasts.
---
13. Negan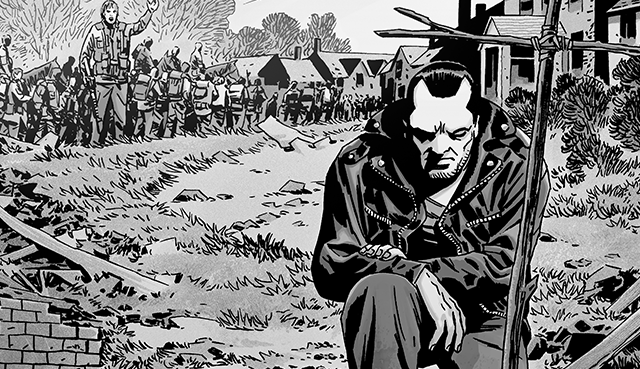 As we alluded to in last month's power rankings, Negan was more upset about the death of his ex-wife Lucille than the bat he named her after. (More of Negan's backstory can be found in the Here's Negan serialized story in Image+). Sorry Negan fans, although he's bettering himself, he still technically holds no power over anyone on this list. The upside is that after suffering for so long, Negan's due for a huge rebound.
---
On the Bubble: Aaron, Magna, Saddiq
---
What do YOU think of our post-Whisperer War power rankings?? Do you agree with the order? Let us know in the comments below!