Amidst the pandemonium of another Walking Dead war it can be difficult to judge the winners and losers. Does new Whisperer leader Beta hold all the power? How threatening is Negan without Lucille? We rank the major players below:
---
1. Rick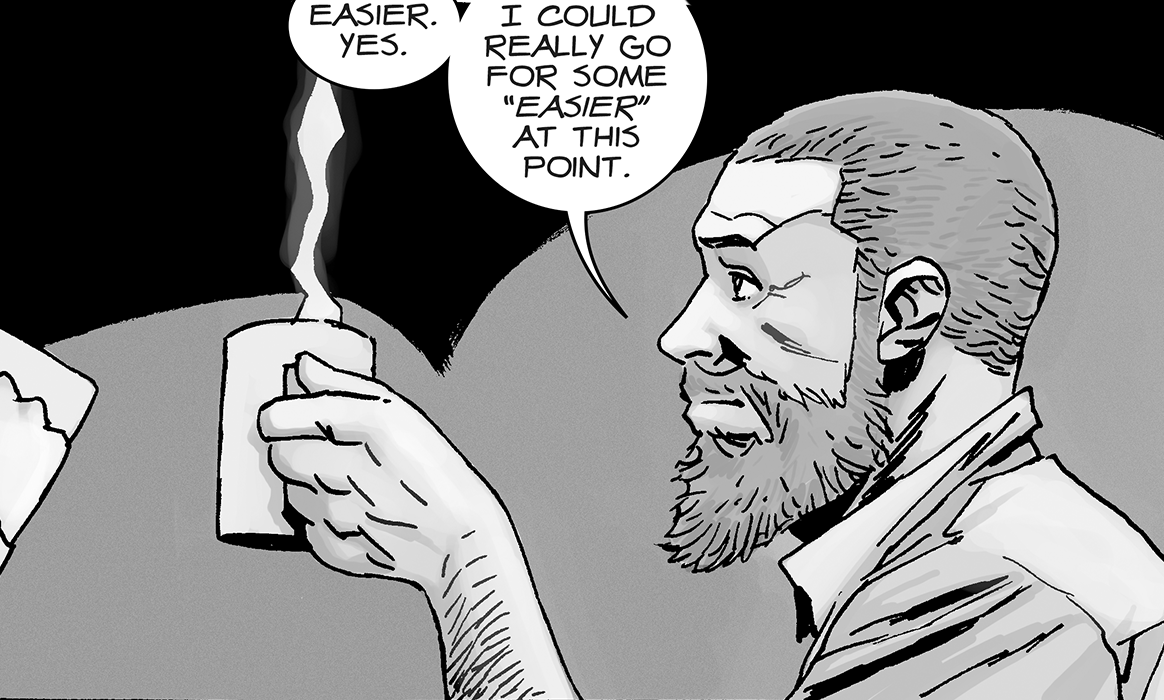 Don't let this cup of coffee fool you – Rick is still the biggest power player in The Walking Dead and shows no signs of decline. Sure, he may not be fighting alongside Maggie and Carl at The Hilltop but he IS preparing his next moves for future battles and The Saviors. If there's anyone who can emerge on top after The Whisperer War, it's Rick.
---
2. Maggie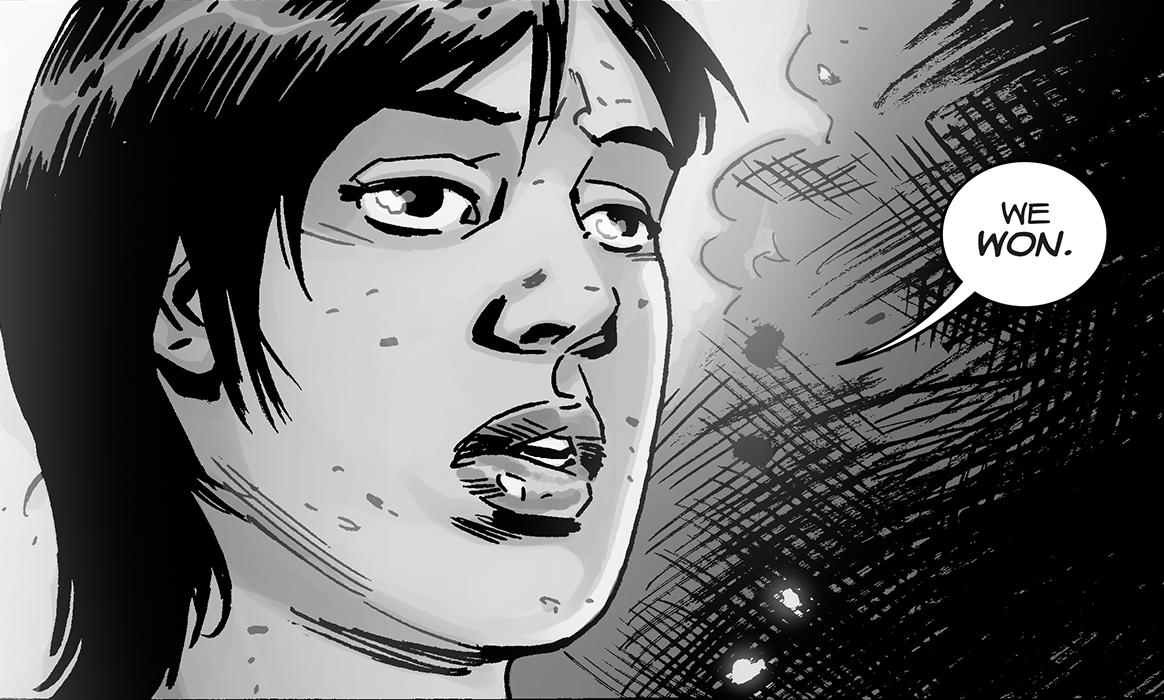 Unfortunately, Beta's fire-arrow barrage looks to be the end of Maggie's Hilltop. Despite the devastation, Maggie stood strong and guided her people to victory. But what will she do now? Does she remain the leader? Next month's final Whisperer War issue might give us answers.
---
3. Beta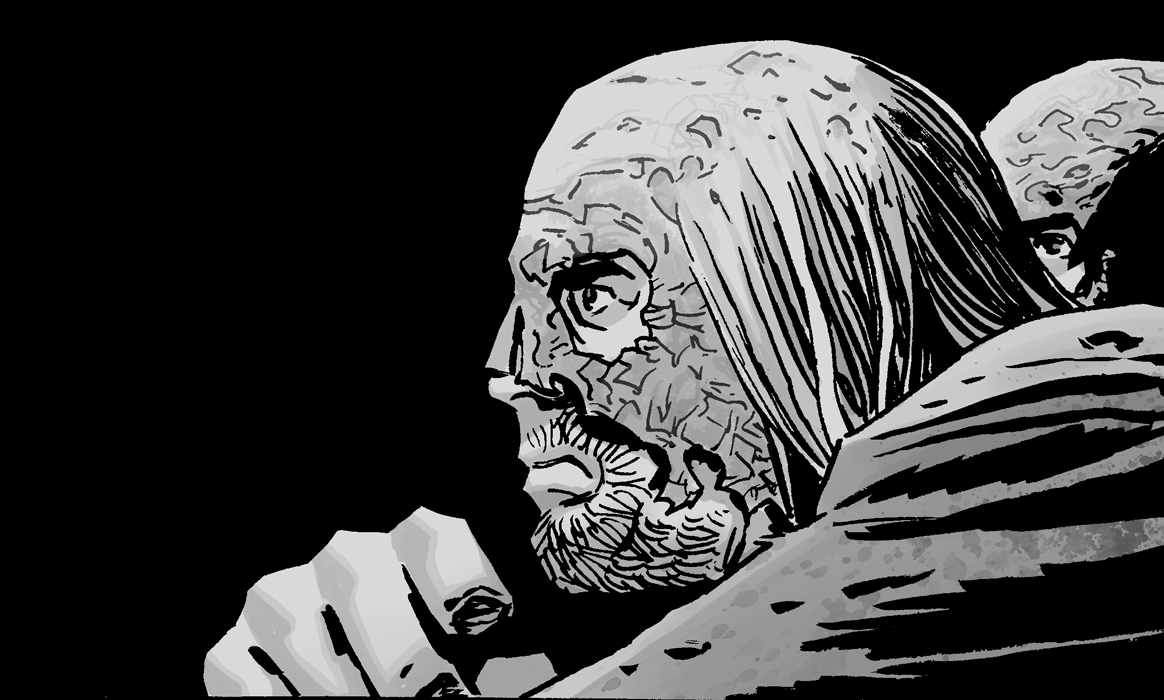 Beta's been catapulted atop the power rankings since he took over as leader of The Whisperers. But after getting defeated in (the unofficially named) battle for The Hilltop we had to take him down a notch. He may not be as effective as Alpha, but Beta still has THOUSANDS of skin-wearing soldiers at his disposal. He lost the battle, but will he lose the war?
---
4. Sherry
The Whisperer War may be coming to a close but the Alexandria's troubles are far from over. New Savior leader Sherry revealed in this issue her plans to overtake Alexandria after the Whisperers are dealt with. And based on the cover reveals of future issues, it looks like she gets close.
---
5. Dwight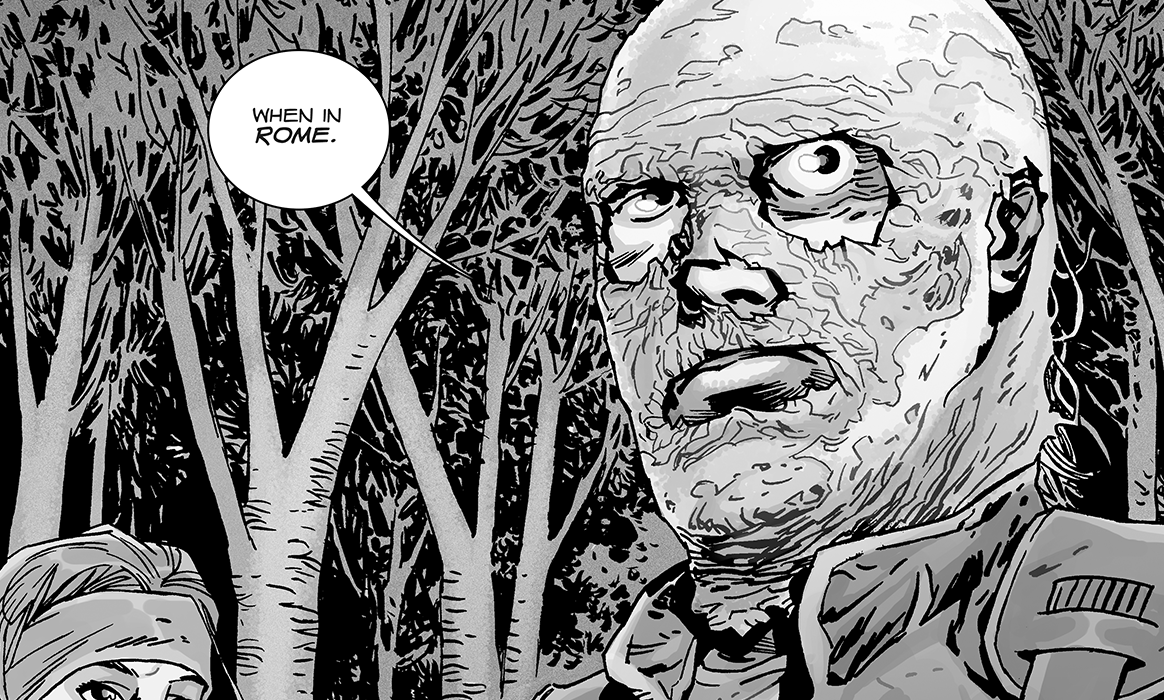 Dwight's never been more powerful than he is right now. He disguised himself and his fighters in skin suits, decimated dozens of Whisperers, and had time to call a groveling Negan "pathetic." Feels good, doesn't it Dwight?
---
6. William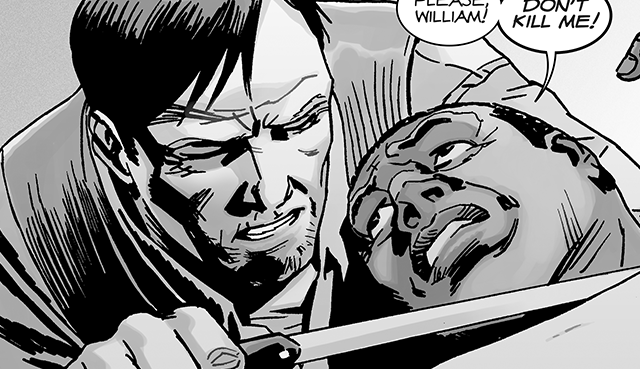 As the relatively new leader of The Kingdom we have to rank William higher than others. So far he's sent his men to fight alongside Rick while also handling Zachary's opposition to his leadership. We haven't seen a TON of him to it'd be great to get an appearance before this whole thing is through.
---
7. Carl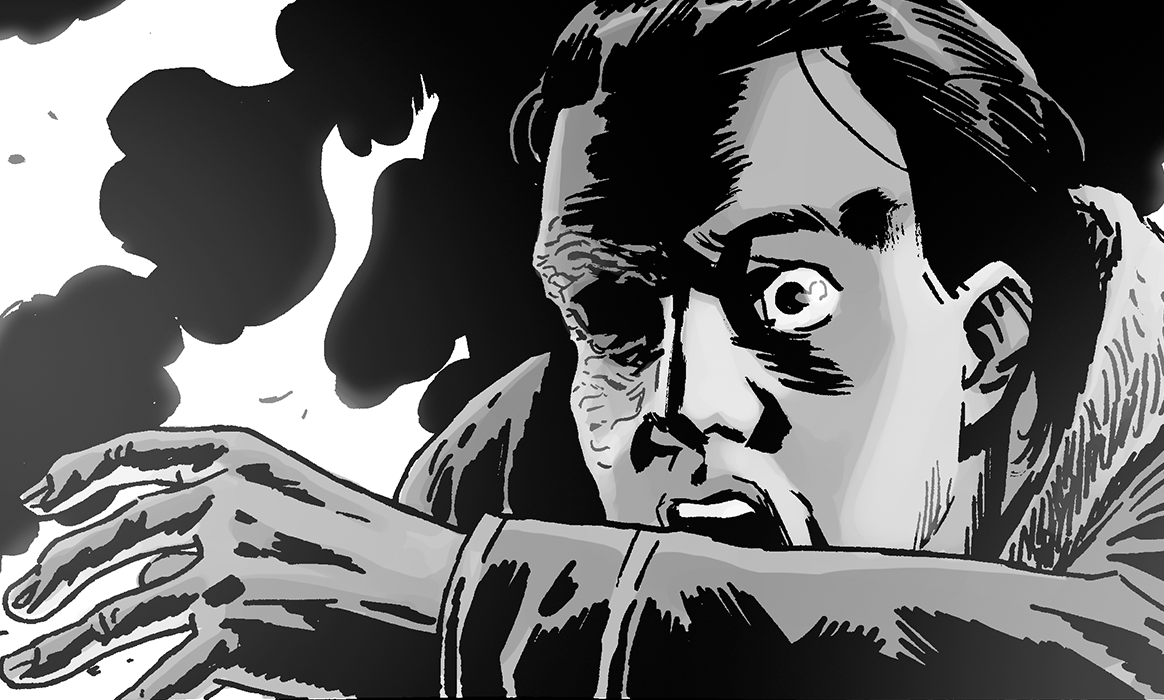 Carl's becoming a more capable and selfless leader each issue. During the fire he put his life on the line to save as many Hilltopians as he could. Despite being momentarily incapacitated Carl's showed a lot of poise, which is why he's higher up in these rankings. You raised him well, Rick.
---
8. Andrea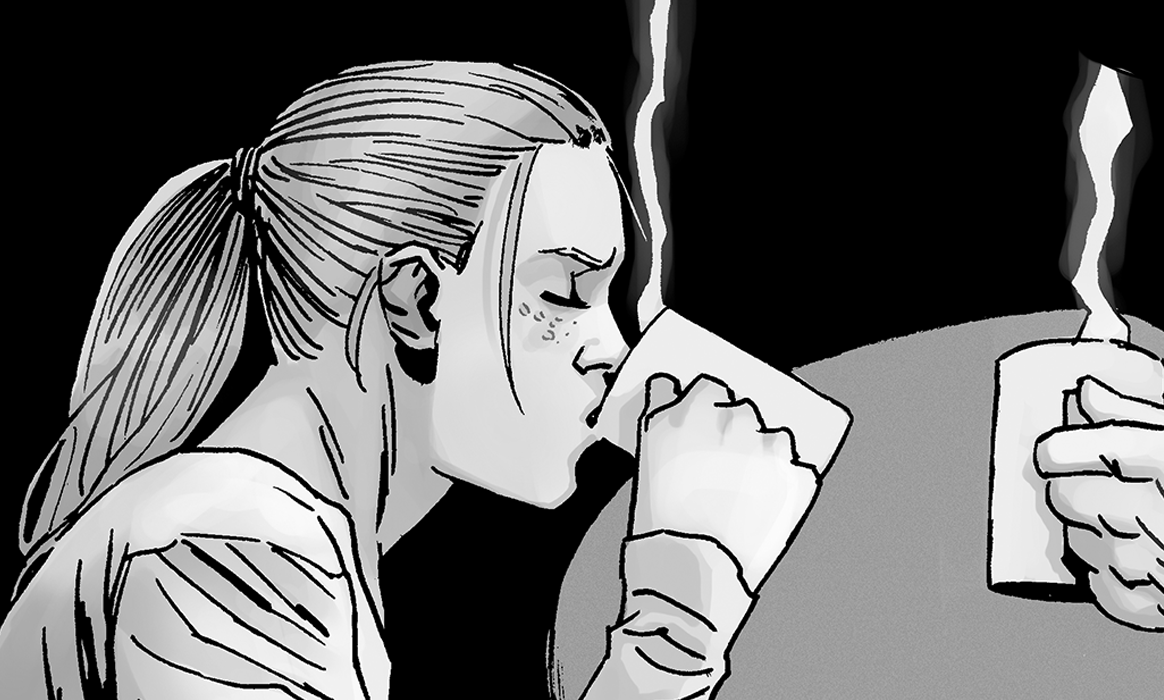 Even though Andrea's been quieter in this war compared to the one against Negan, she still remains as Rick's second-in-command. Involved in all Whisperer War plans, Andrea's paramount to their success.
---
9. Michonne
Michonne's been pivotal in the fight against The Whisperers. (Conjuring up images of the woman riding the horse in the Westworld intro,) Michonne's led her team alongside Dwight and Jesus to wipe out the Whisperers one by one. Wearing skin suits is bad enough, but getting sliced through the throat with her katana? Yikes!
---
10. Eugene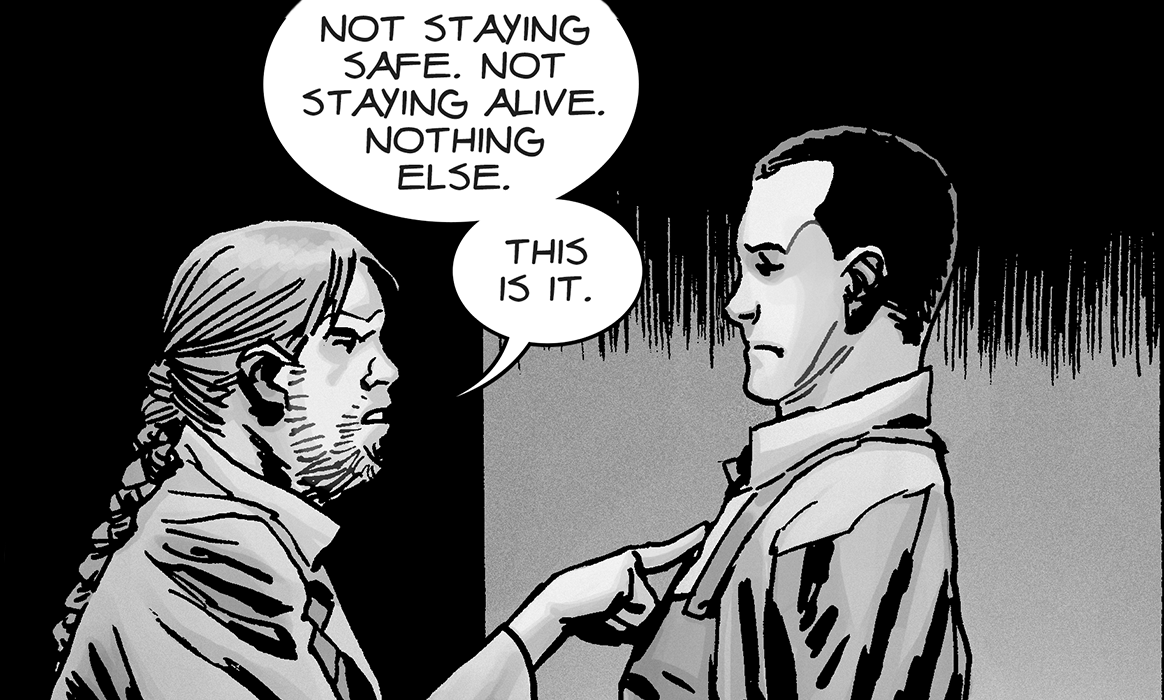 After spending countless days corresponding with a community who claims to live in Ohio, Eugene has decided to join the fight against The Whisperers in a real way. In this issue we saw him take the enormous risk of transporting ammunition to Alexandria during the night. Faced with unprecedented danger, Eugene insisted this was the right move to help his group.
---
11. Jesus
Similar to Michonne, Jesus has also served as a valuable asset to Rick's front lines. There's nothing quite like seeing an armored man who resembles Christ riding mowing down Whisperers on a horse.
---
12. Lydia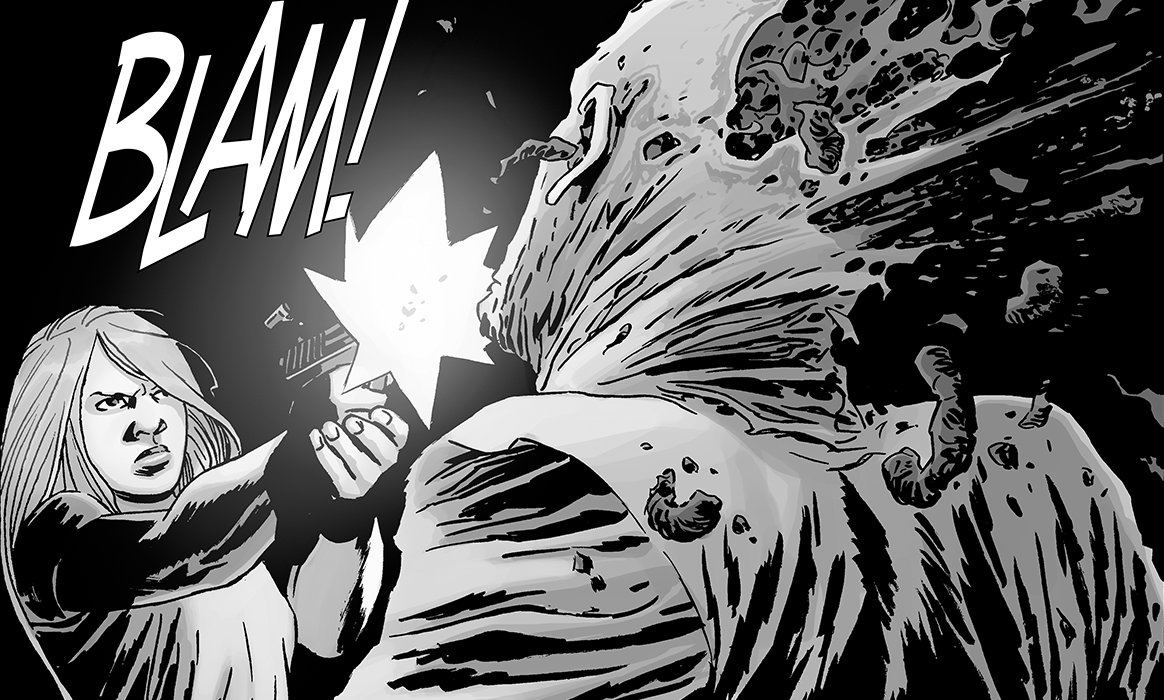 After putting a bullet in the head of one the Whisperers it's been increasingly more difficult to doubt Lydia's loyalty to the Survivors. We would love to rank her higher but until she discovers the fate of her mother, we're going to keep her towards the bottom.
---
13. Negan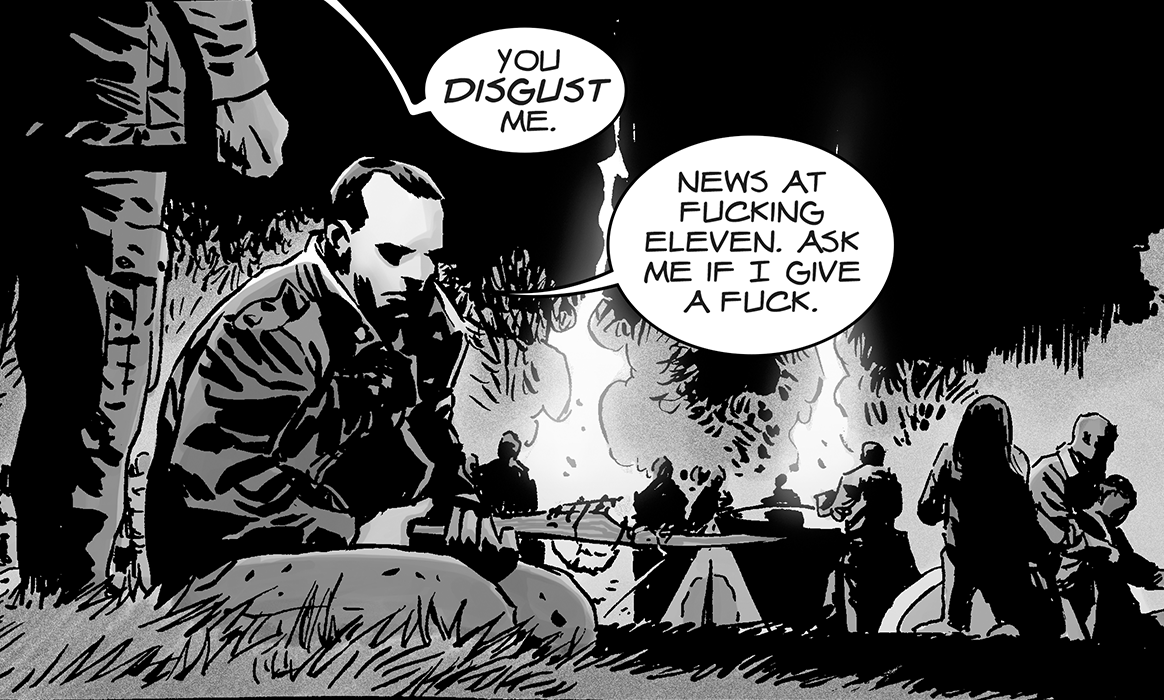 The loss of Negan's beloved bat Lucille has brought out a side of Negan we have never seen. (As explained in the "Here's Negan" backstory, Lucille was also the name of Negan's dead wife). Although Negan single-handedly killed Alpha and took a direct shot at Beta, he still holds no power in any community at the moment.
---
On the Bubble: Aaron, Magna, Saddiq
---
What do YOU think of the rankings?? Tell us in our comments below!