The Walking Dead New World Order arc ends in June and we have the covers to prove it. As the first cover teases Rick WILL come face to face with Pamela Milton, the Governor of The Commonwealth. What will that meeting entail? How did she get to Alexandria? Did Michonne bring Elodie? SO many questions to answer. While you ponder them, also check out Bill Sienkiewicz's variant cover featuring the most realistic Alpha we've seen.
The Walking Dead Issue #180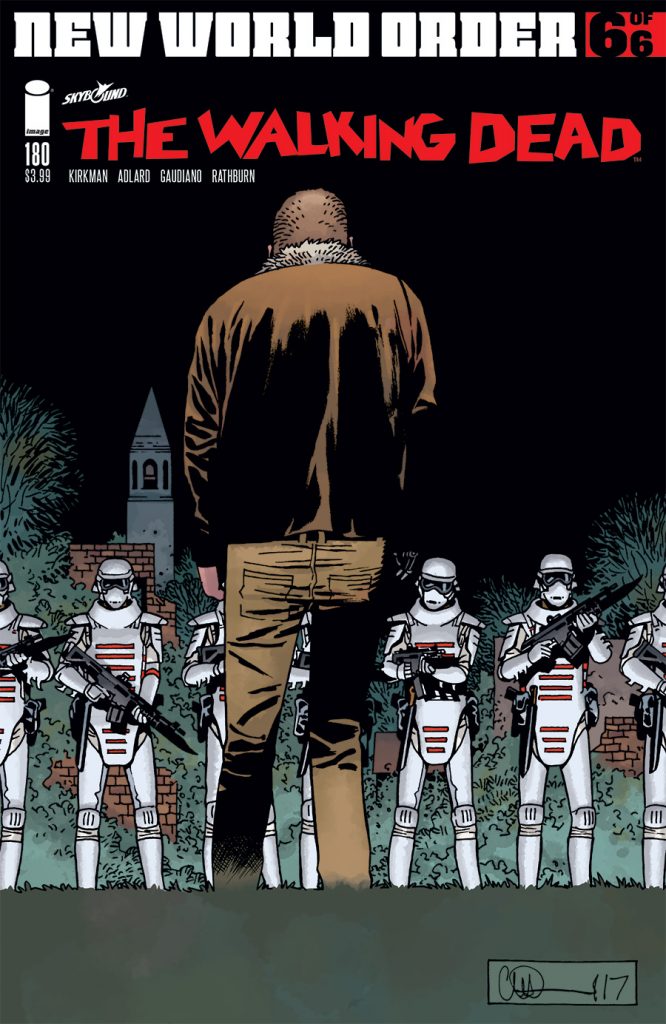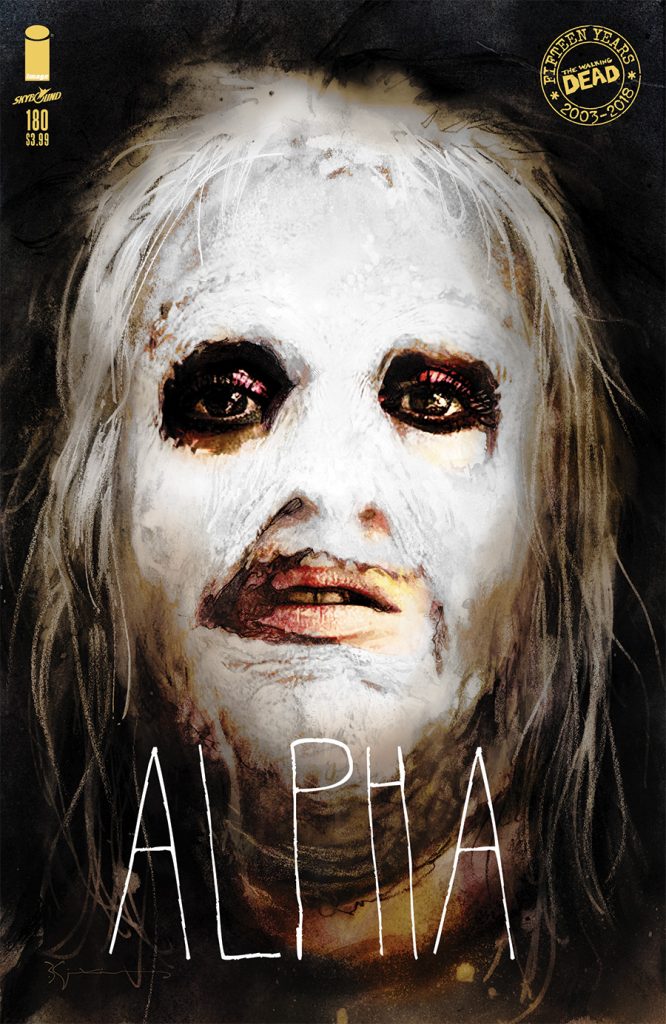 THE WALKING DEAD #180
STORY: ROBERT KIRKMAN
ART: CHARLIE ADLARD, STEFANO GAUDIANO & CLIFF RATHBURN
COVER: CHARLIE ADLARD & DAVE STEWART
15TH ANNIVERSARY VARIANT: BILL SIENKIEWICZ
JUNE 6 / 32 PAGES / BW / M / $3.99
NEW WORLD ORDER PART 6 OF 6
Rick Grimes comes face to face with the Governor of the Commonwealth.