This episode took more from a Walking Dead companion series than the comics themselves. Let's dive into the comparisons between The Walking Dead Season 8 Episode 5 and the source material.
---
Negan's Backstory
While trapped by walkers in a trailer with Father Gabriel Negan decided to do something he never does – confess. He tells Gabriel about his life before the apocalypse, when he cheated on his dying wife (he really is a monster). The backstory itself derives from a 64-page comic companion book by Robert Kirkman called Here's Negan, which chronicles Negan's life right before, during, and after the onset of the apocalypse.
In it, we actually SEE Negan cheat on his dying wife (who he also cares for). Although TV Negan only offers a glimpse into his previous life, Here's Negan (which you can get here) dives deep into his past and how he became the Lucille-wielding leather jacket-wearing leader he is today. It's unclear whether we'll get more backstory or even a flash back to this past in future episodes.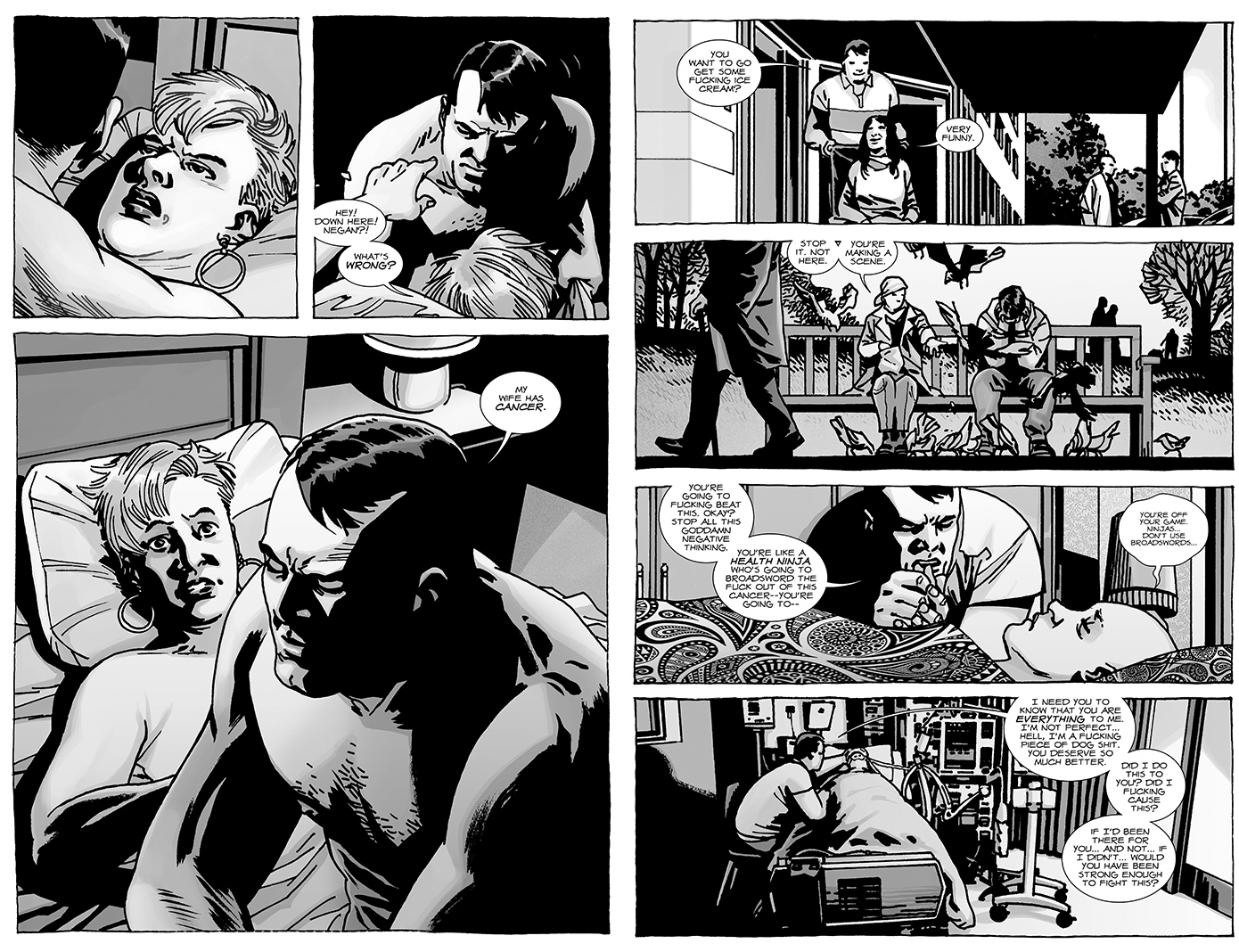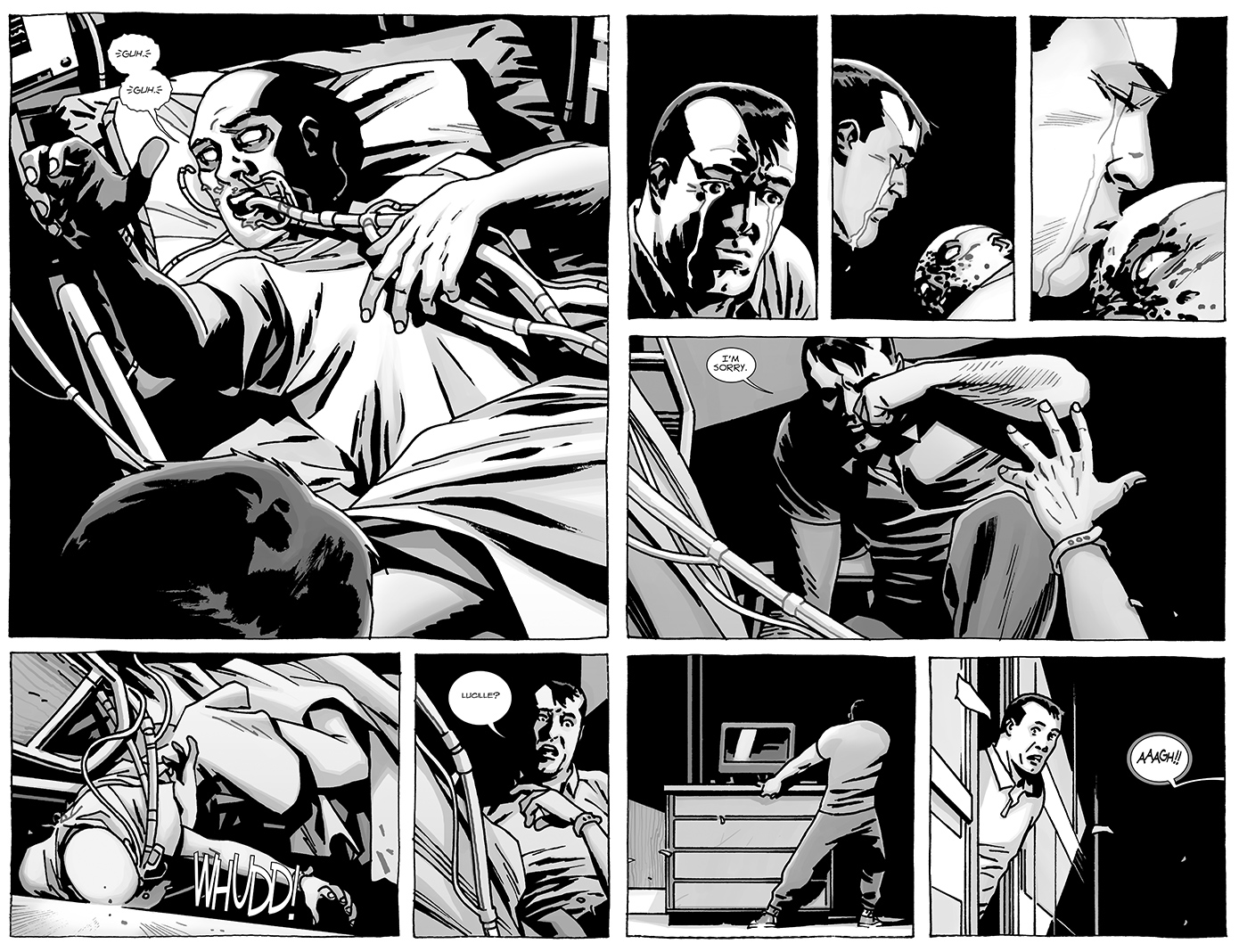 ---
The Eugene Ultimatum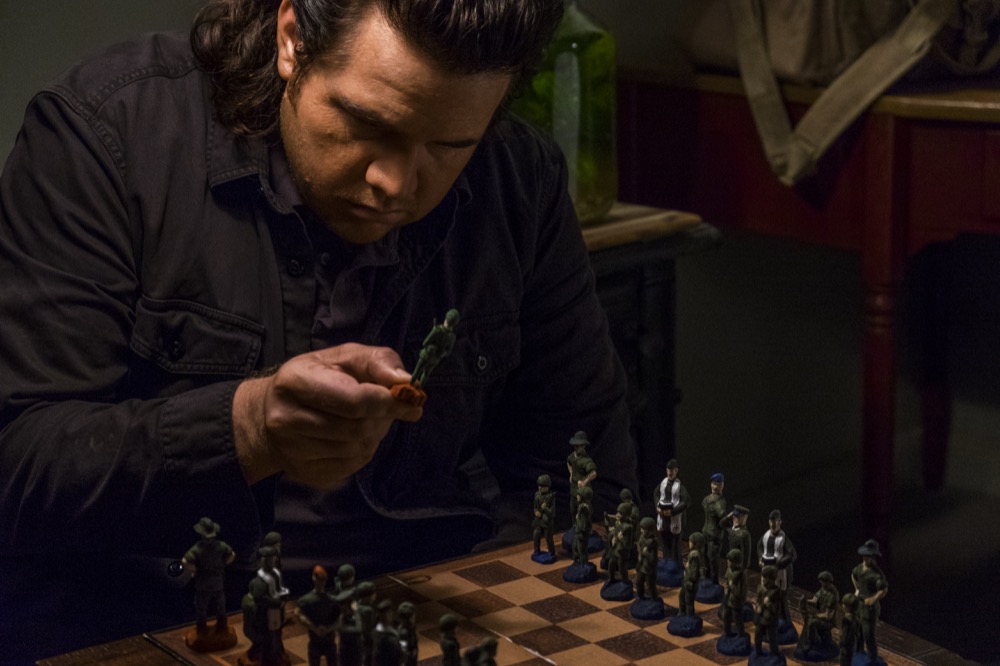 In the show, Negan offers Eugene an ultimatum: solve the walker problem outside or die. Negan made a similar ultimatum to Eugene in the comics, but the offer was: make me ammunition or get your face ironed/body parts maimed. And the differences didn't stop there: in the comics, Eugene isn't captured by Negan until Part TWO of All Out War, whereas he was captured BEFORE All Out War in the show (and he was never among Negan's top ranks, he was always a prisoner).
Also, when Eugene is captured in the comics, he's not complicit like his show counterpart. In fact, he's dangerously loyal to Rick, which pisses Negan off. So what happens to comic Eugene? He escapes The Sanctuary thanks to Dwight and Dr. Carson. How will he escape, if at all, in the show? Stay tuned.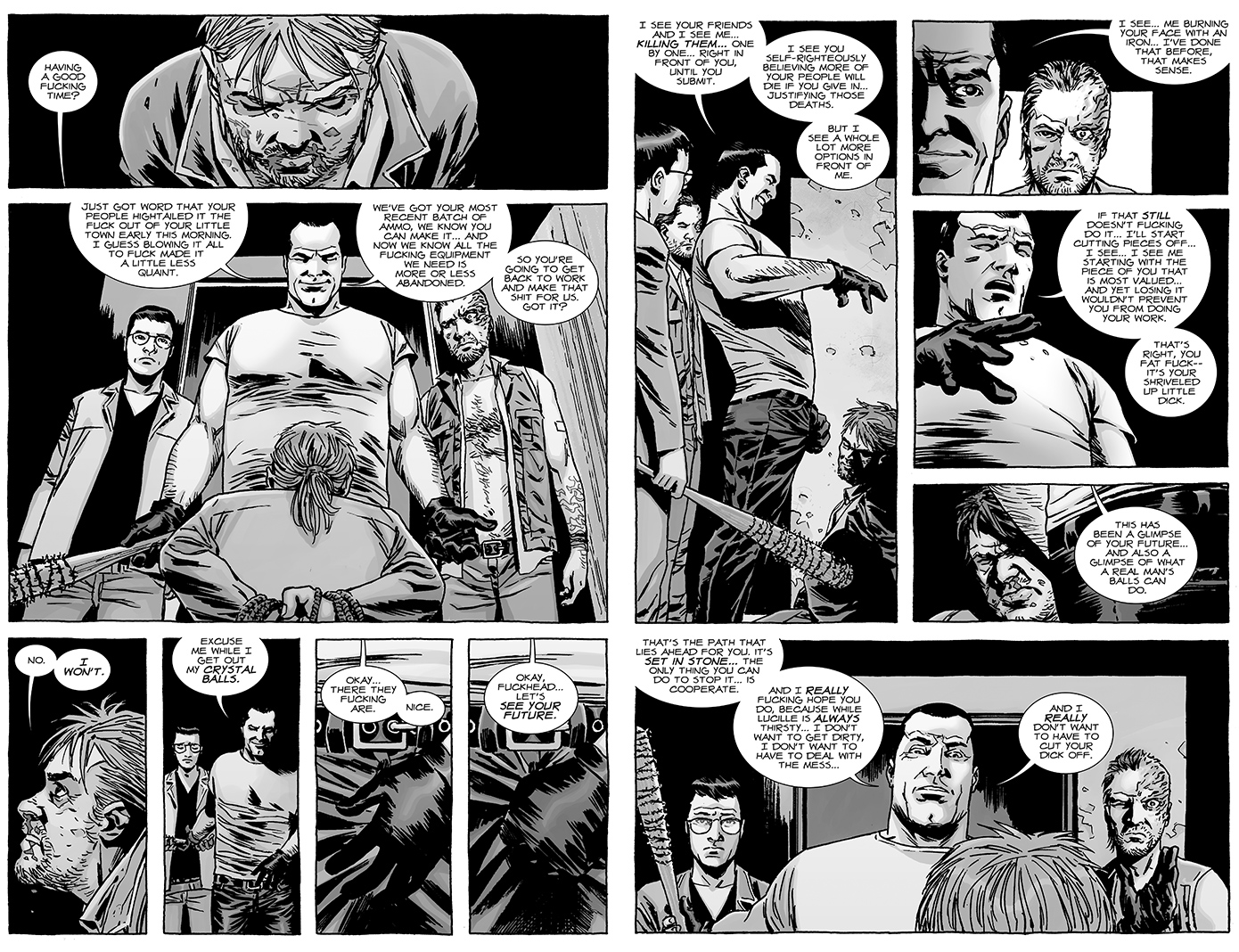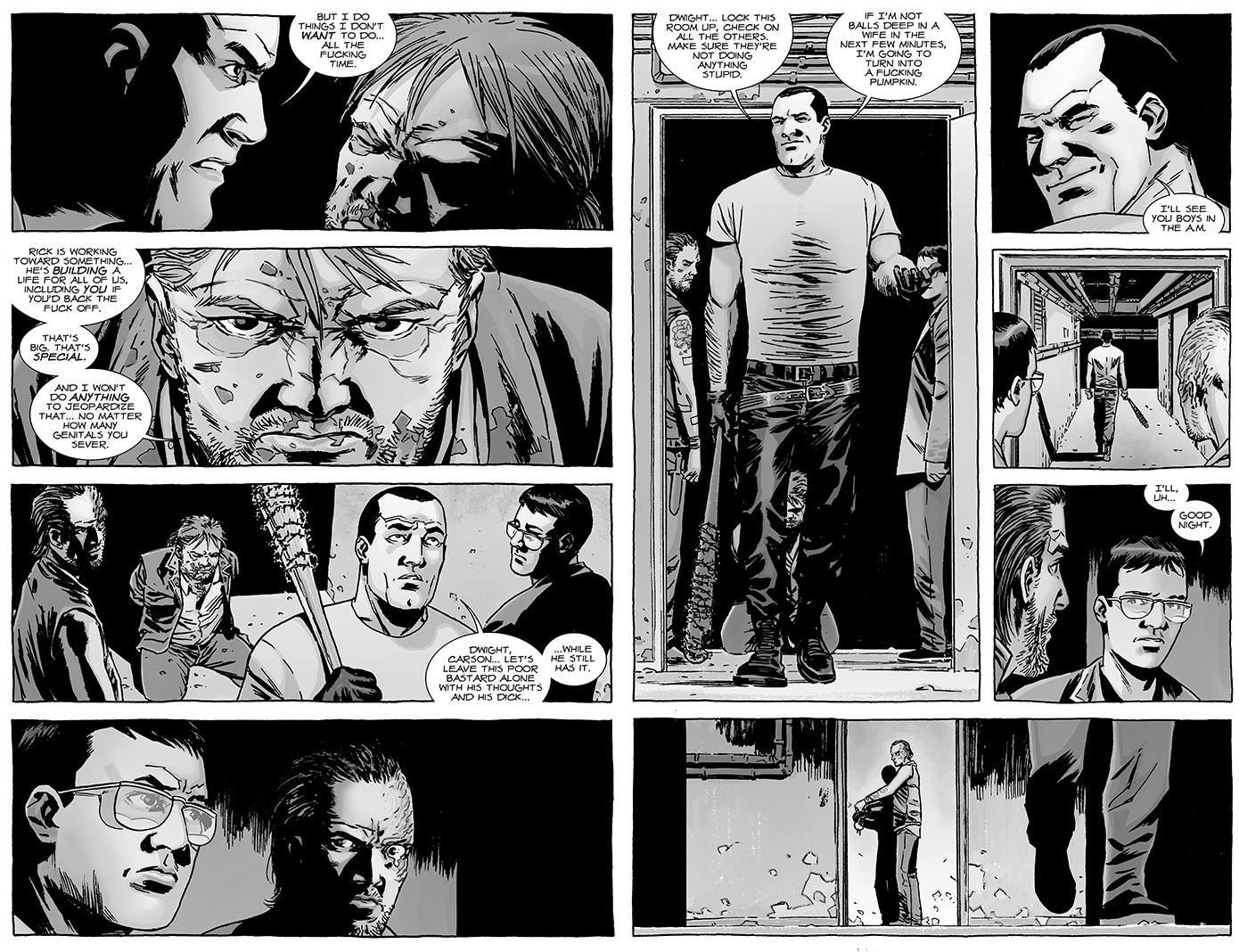 ---
How Negan Actually Survived Rick's Attack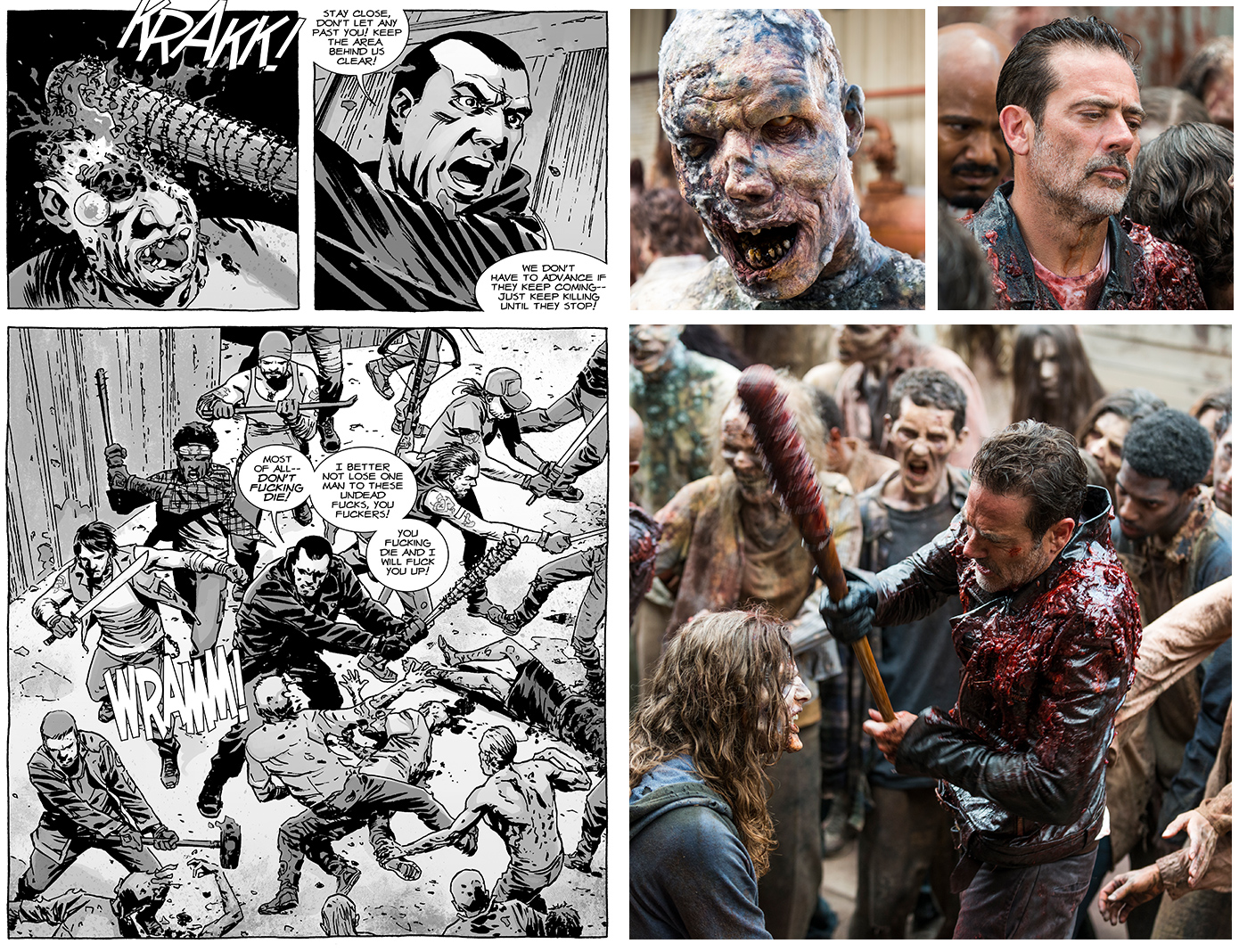 In the show Negan and Father Gabriel are forced to cover themselves in walker guts to sneak back into the Sanctuary. In the comics, Negan is NOT with Father Gabriel and does not cover himself in walker guts – but DOES have to fend off walkers to retreat back into The Sanctuary. The walkers do eventually get in, but we'll get to that in a later episode.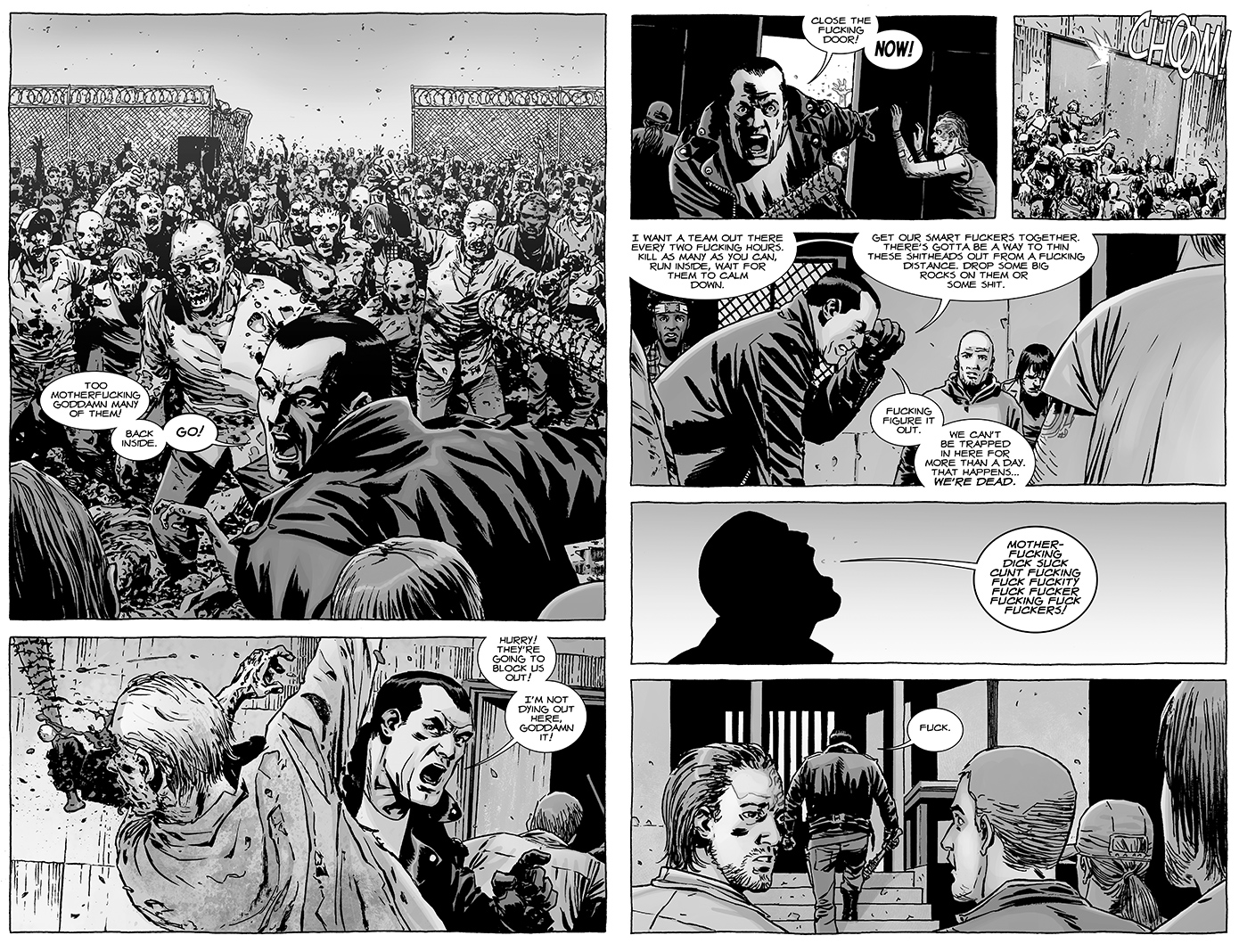 ---
Father Gabriel's Role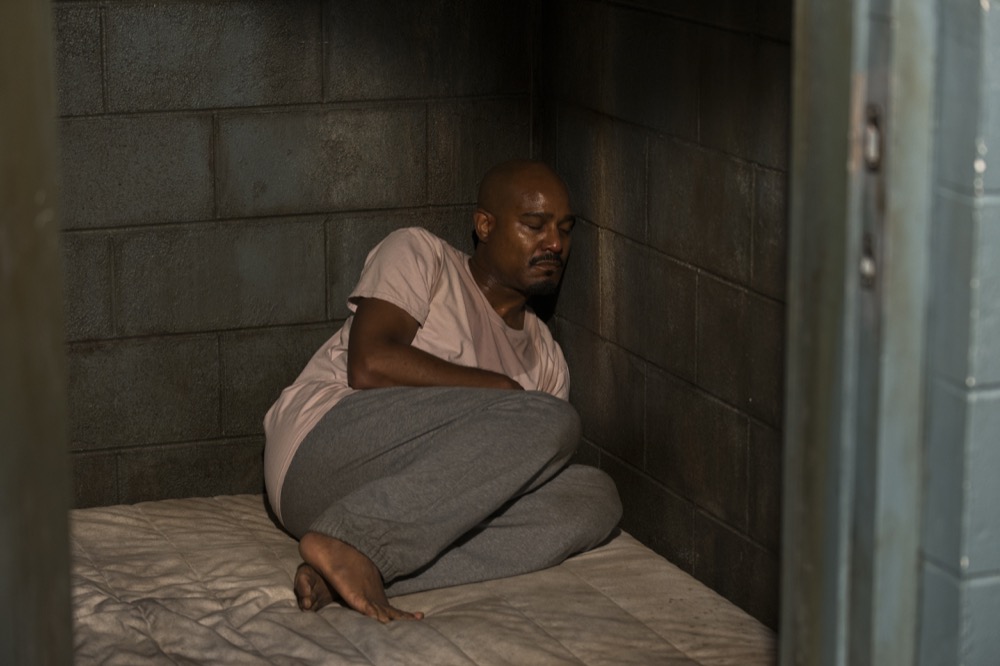 In the show, Father Gabriel (despite having a gun) somehow ends up being Negan's prisoner after getting trapped with him in the trailer. At the end of the episode he makes it into The Sanctuary but is looking rough with an apparent fever. In the comics, Father Gabriel barely plays a role in All Out War. In fact, after an attack *ahem we'll get to that later* he relocates to The Hilltop until the War concludes.
---
What Didn't Happen
Negan and Father Gabriel's trailer talk, Rick and Daryl's fight, Gregory's behind-the-scenes moments in The Sanctuary, and Negan's meetings with his people did NOT occur in the comics.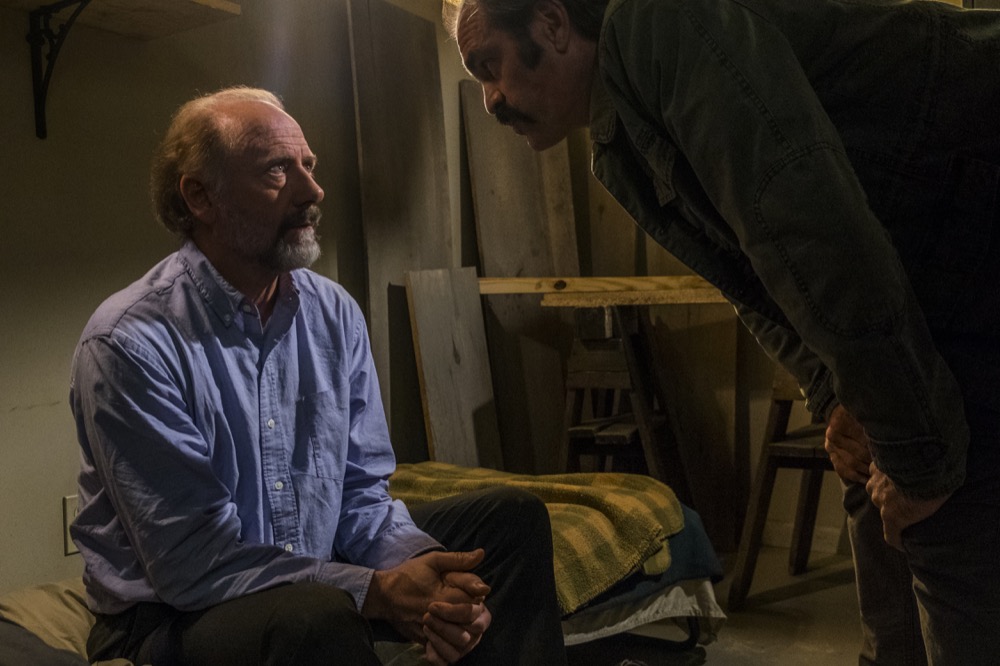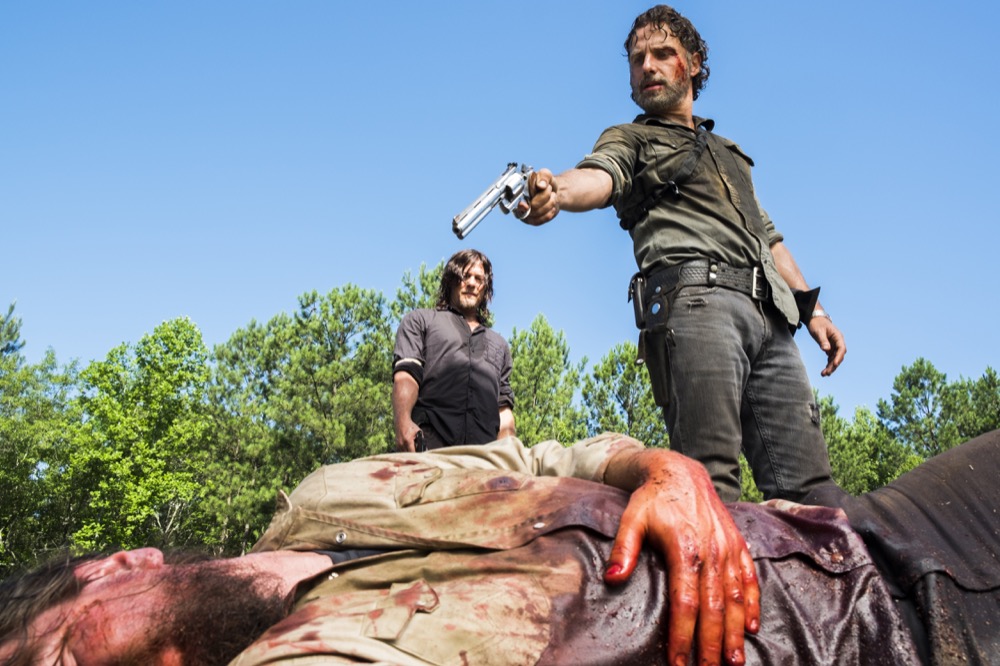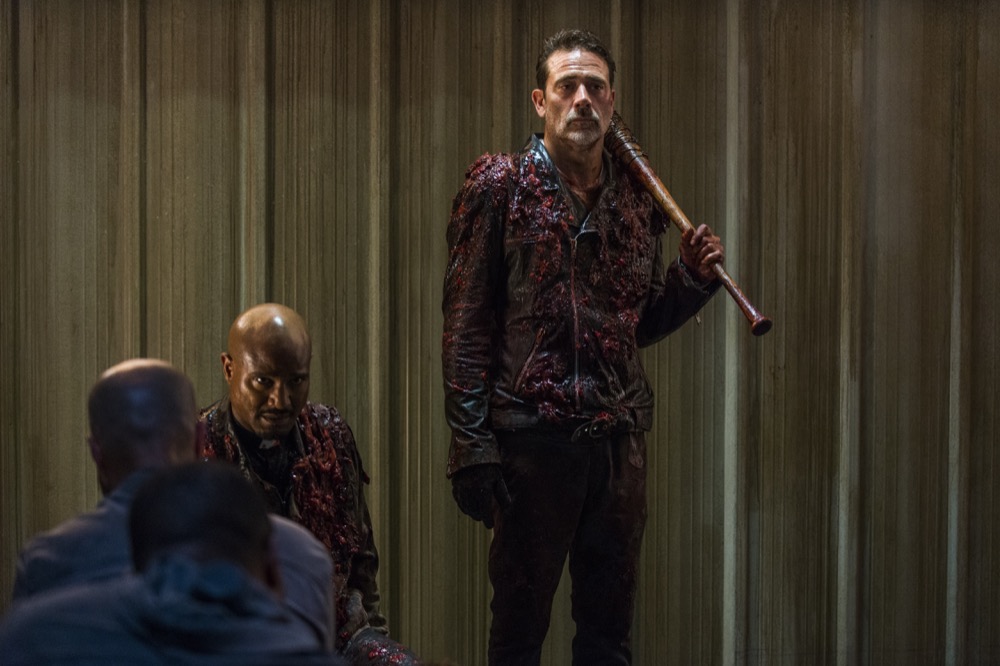 ---
What were your favorite comic/show comparisons? Tell us in the comments!