Previously, when we revealed our lineup of SDCC exclusives, we teased our new Skybound Minis 2-Packs that come with a vinyl Rick and Invincible for only $20. But what Spanky Stokes just revealed is that the 2 packs will each have one of 6 possible colors for both Rick and Invincible… as you can see below: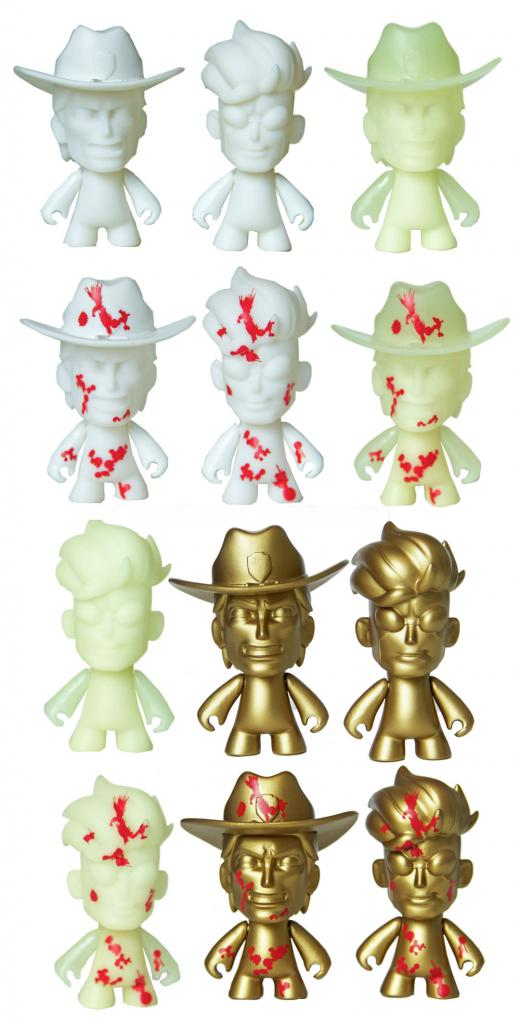 The best part is that they won't necessarily match up! For example, you might get a pack where inside your get a 'White Blood Splattered' Rick and a 'Glow in the Dark' Invincible. There are 12 figures in total, and the pacls are limited to 5000 sets with six possible colors for each figure.
Swing by Skybound booth #2729 to snag up your Skybound Minis before they're gone!