Check out the covers, descriptions and titles that Skybound will be releasing in December 2014!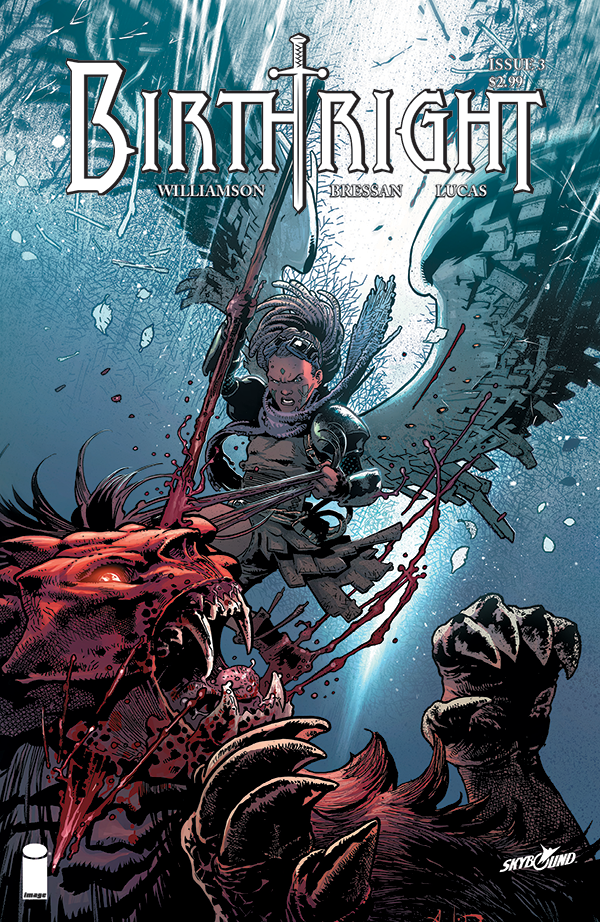 BIRTHRIGHT #3
STORY: JOSHUA WILLIAMSON
ART / COVER: ANDREI BRESSAN & ADRIANO LUCAS
DECEMBER 3
32 PAGES/FC/T+
$2.99
After a standoff in the police station, the Rhodes family is on the run from the law, and for their lives. And just what horrors did Mikey survive while he was away?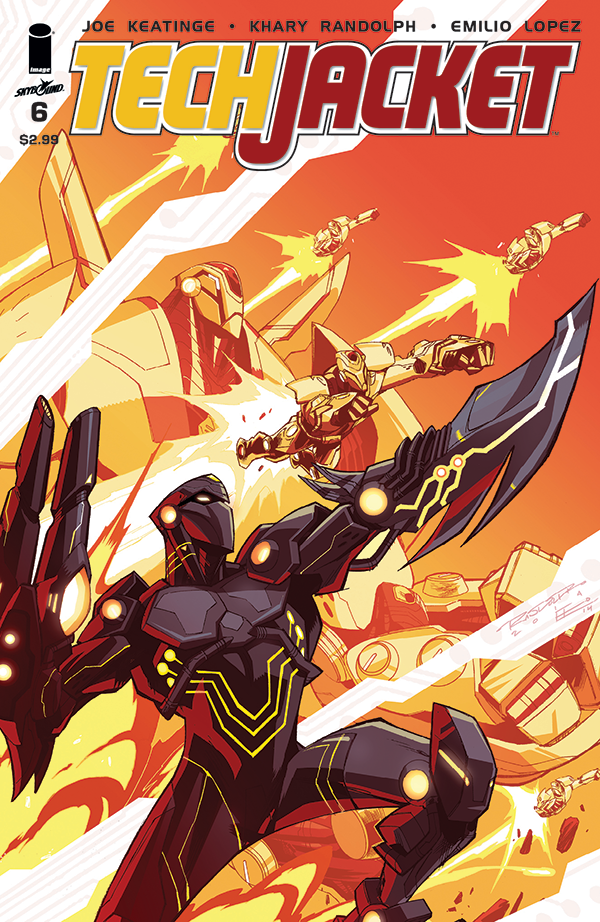 TECH JACKET #6
STORY: JOE KEATINGE
ART/COVER: KHARY RANDOLPH & EMILIO LOPEZ
DECEMBER 3
32 PAGES/ FC/T+
$2.99
Where Zack Thompson has failed against the Colossal, can the Tech Jacket Corps succeed? It's the most amazing action comic you'll read all year!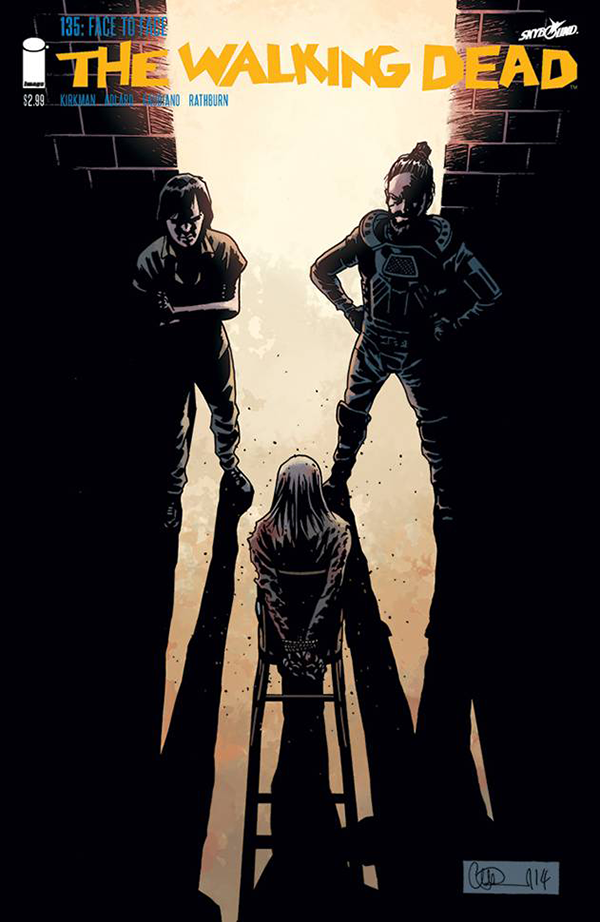 THE WALKING DEAD #135
STORY: ROBERT KIRKMAN
ART: CHARLIE ADLARD, STEFANO GAUDIANO & CLIFF RATHBURN
COVER: CHARLIE ADLARD & DAVE STEWART
DECEMBER 10
32 PAGES/BW/ M
$2.99
Face to face.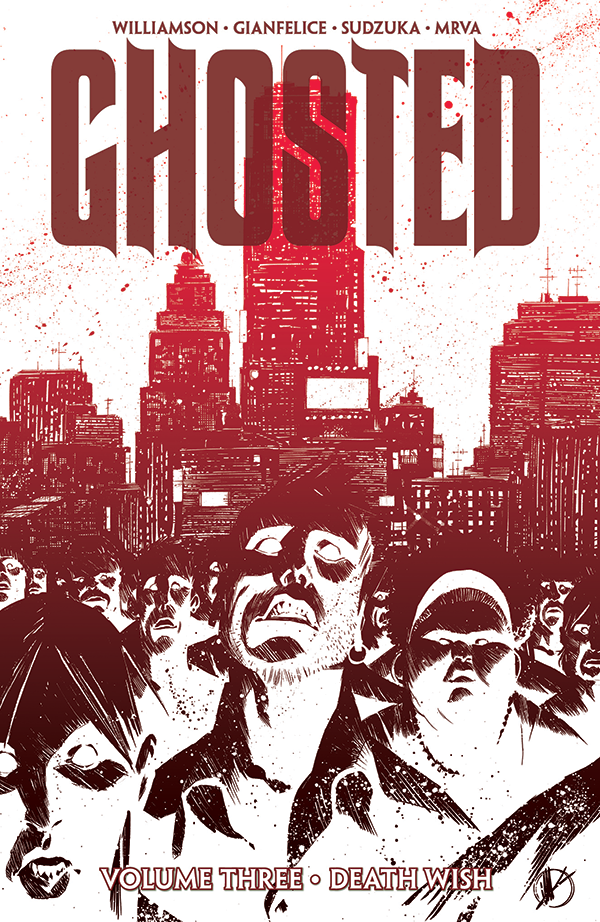 GHOSTED Vol. 3
STORY: JOSHUA WILLIAMSON
ART: DAVIDE GIANFELICE, GORAN SUDZUKA & MIROSLAV MRVA
COVER: MATTEO SCALERA
DECEMBER 10
120 PAGES/FC/ M
$12.99
A magician that grants death wishes. A biker gang that sacrifices virgins. A supernatural black market. It's time for Jackson to stop running from his past and face it head on. Collects GHOSTED #11-15.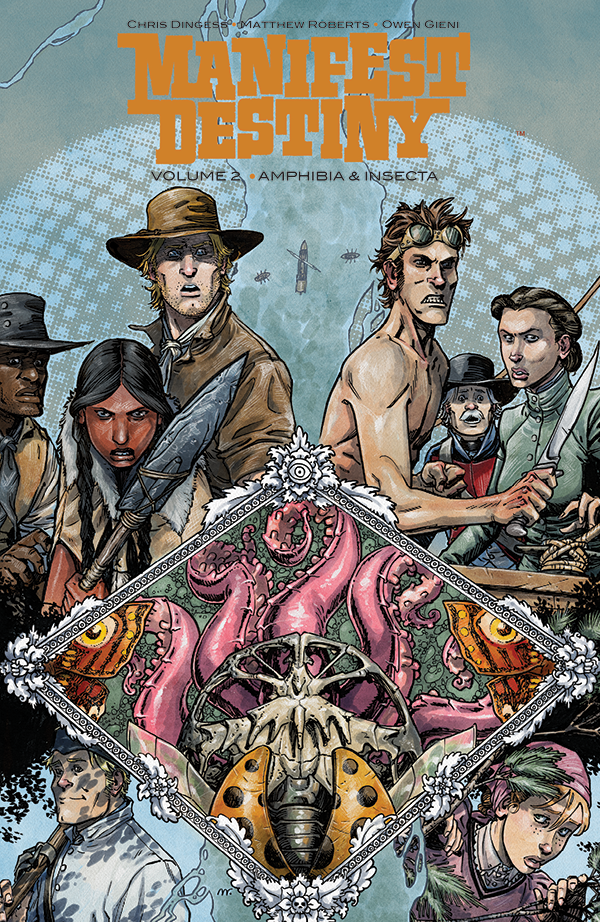 MANIFEST DESTINY Vol. 2
STORY: CHRIS DINGESS
ART / COVER: MATTHEW ROBERTS & OWEN GIENI
DECEMBER 17
128 PAGES/ FC/ T+
$14.99
Lewis, Clark and the surviving members of their expedition continue westward across America, only to learn there is nowhere to run on a river. Collects MANIFEST DESTINY #7-12.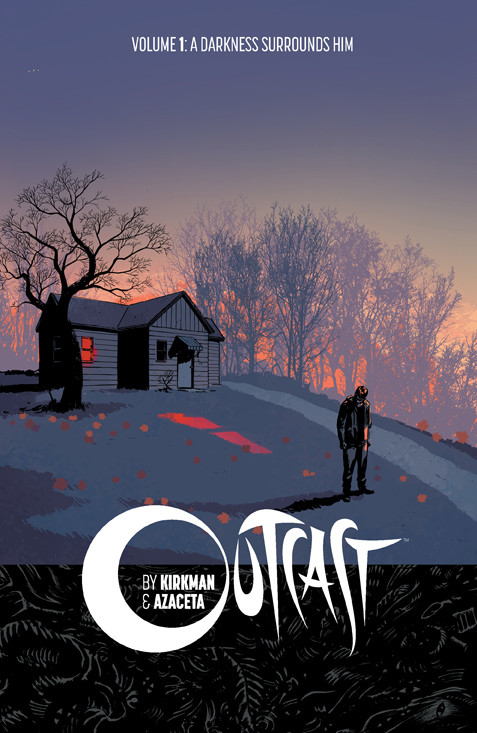 OUTCAST BY KIRKMAN & AZACETA VOL. 1
STORY: ROBERT KIRKMAN
ART/COVER: PAUL AZACETA & ELIZABETH BREITWEISER
DECEMBER 17
152 PAGES/ FC/ M
$9.99
NEW HORROR SERIES FROM THE WALKING DEAD CREATOR, ROBERT KIRKMAN!
Kyle Barnes has been plagued by demonic possession all his life and now he needs answers.  Unfortunately, what he uncovers along the way could bring about the end of life on Earth as we know it. Collects OUTCAST BY KIRKMAN & AZACETA #1-6.