April showers bring July comics… or something like that. Get stoked cause our July solicits are now live! You've already heard about our newest series OUTPOST ZERO and the return of THIEF OF THIEVES, but get a load of all the other great titles we're bringing your way this summer. New issues of our new hit series, some great new collected editions and the more WALKING DEAD than you can shake a stick at. Let us know what your most excited for in the comments and make sure to tell your retailer to order your copies TODAY!
---
OUTPOST ZERO #1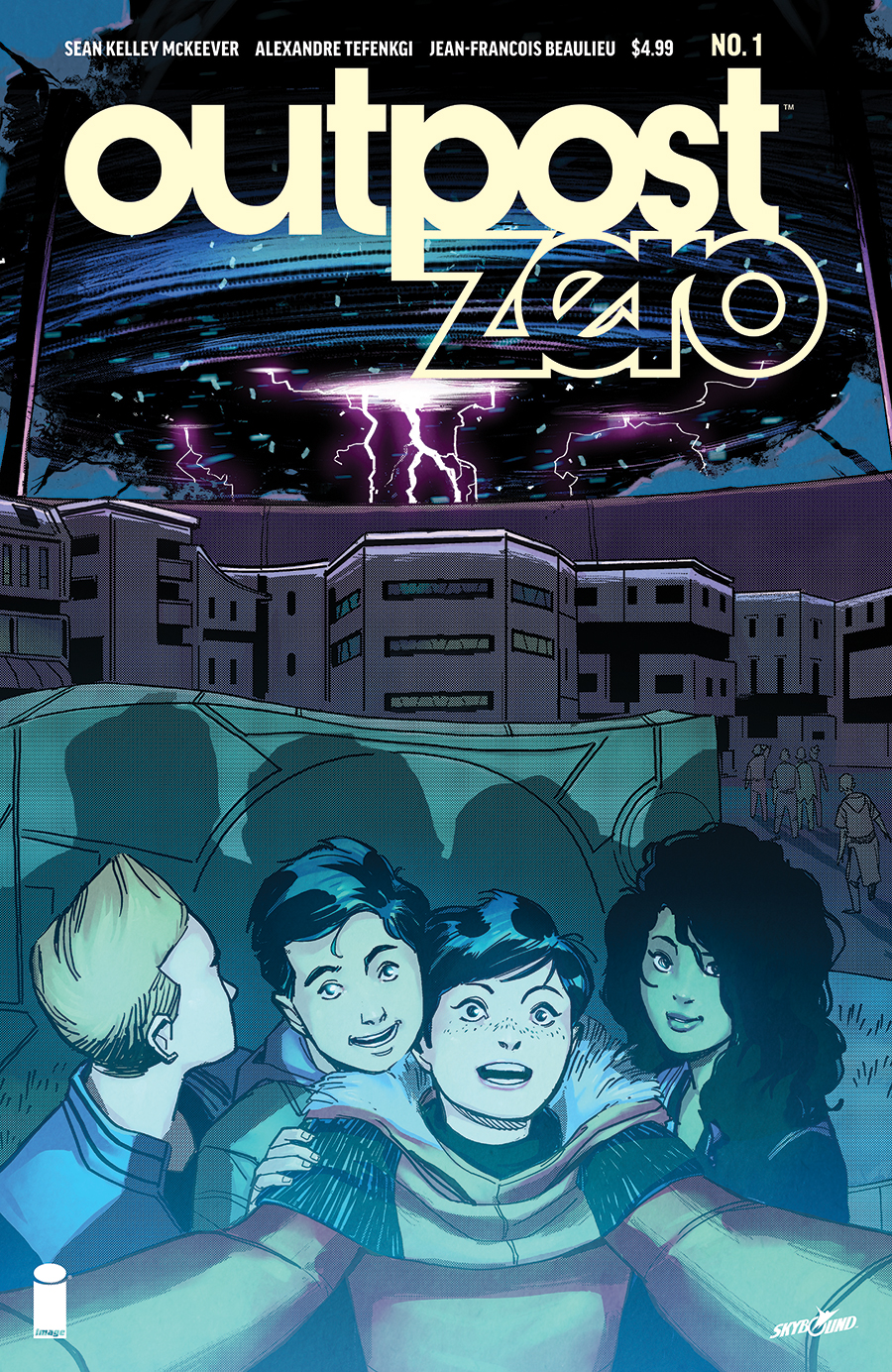 STORY: SEAN KELLEY MCKEEVER
ART/COVER: ALEXANDRE TEFENKGI & JEAN-FRANCOIS BEAULIEU
JULY 11
48 PAGES | Full Color | Teen | $4.99
NEW SERIES
Welcome to Outpost Zero: the smallest town in the universe. The people there work the land, go to the fights every Friday night, and tuck their children into bed… but the Outpost is no place for dreams or aspirations. To survive is ambitious enough. As Alea and her friends graduate to adulthood on a frozen world never meant to support human life… something stirs. Something sees…
Explore the mysteries and wonder of the Frost in this oversized debut issue by Eisner-winning writer Sean Kelley McKeever, artist Alexandre Tefenkgi and colorist Jean-Francois Beaulieu.
---
CRUDE #4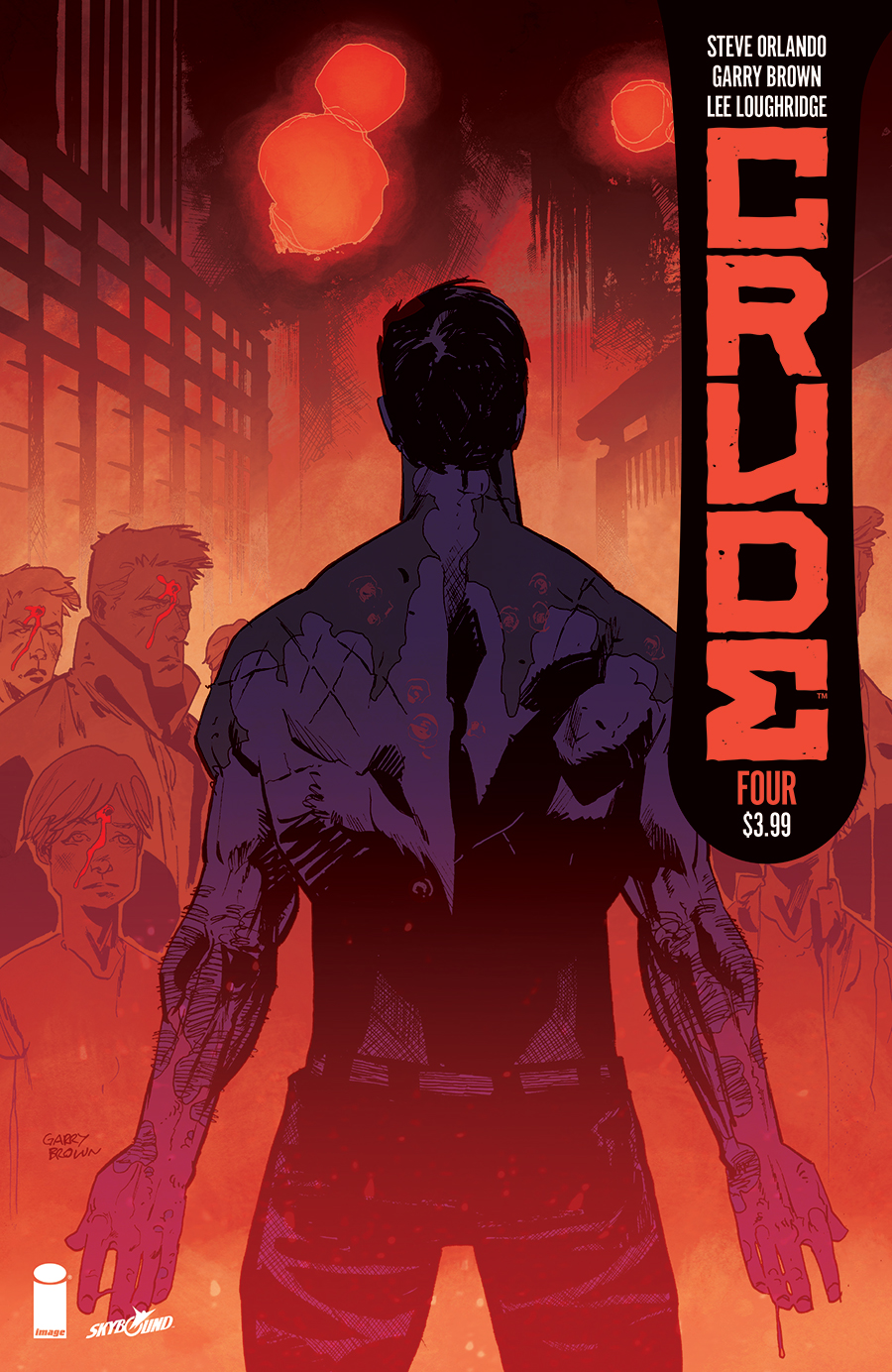 STORY: STEVE ORLANDO
ART/COVER: GARRY BROWN & LEE LOUGHRIDGE
JULY 18
32 PAGES | Full Color | Mature | $3.99
Kiril lived a secret life, one that got him killed. As his father comes closer to uncovering the truth, he's ambushed by a horde of mobsters, soldiers and thugs. To even the odds, Piotr will turn anything—even a chicken bone—into a weapon.
---
EVOLUTION #8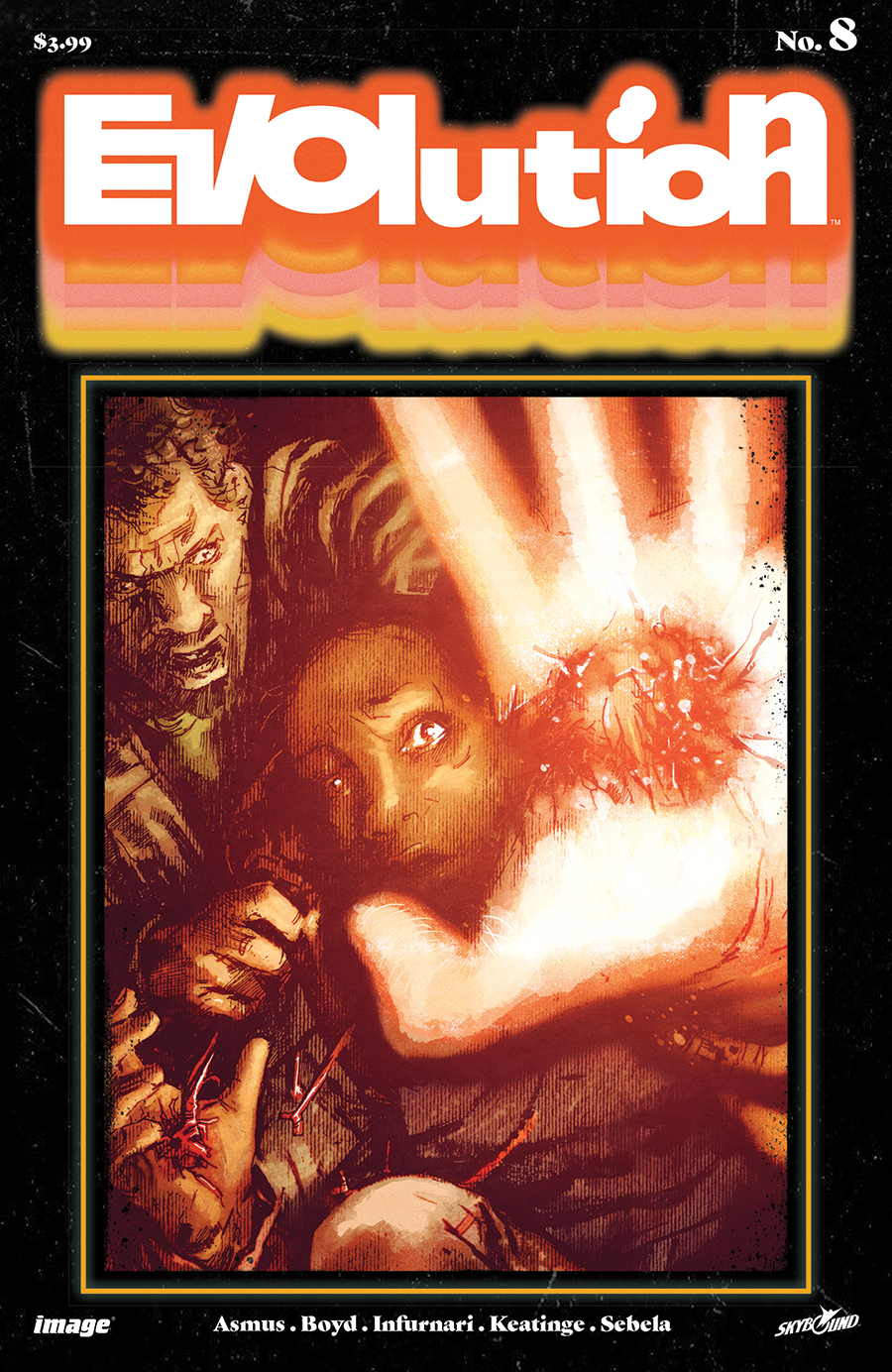 STORY: JAMES ASMUS, JOE KEATINGE & CHRIS SEBELA
ART/COVER: JOE INFURNARI & JORDAN BOYD
JULY 18
32 PAGES | Full Color | Mature | $3.99
Hannah's beliefs are turned upside down as she falls deeper into the secret Evolved community. Meanwhile, Claire's mentor continues to drive a wedge between her and Rochelle, and Abe shows he's willing to do anything to stop the "Bug." Dark days are ahead…
---
GASOLINA #10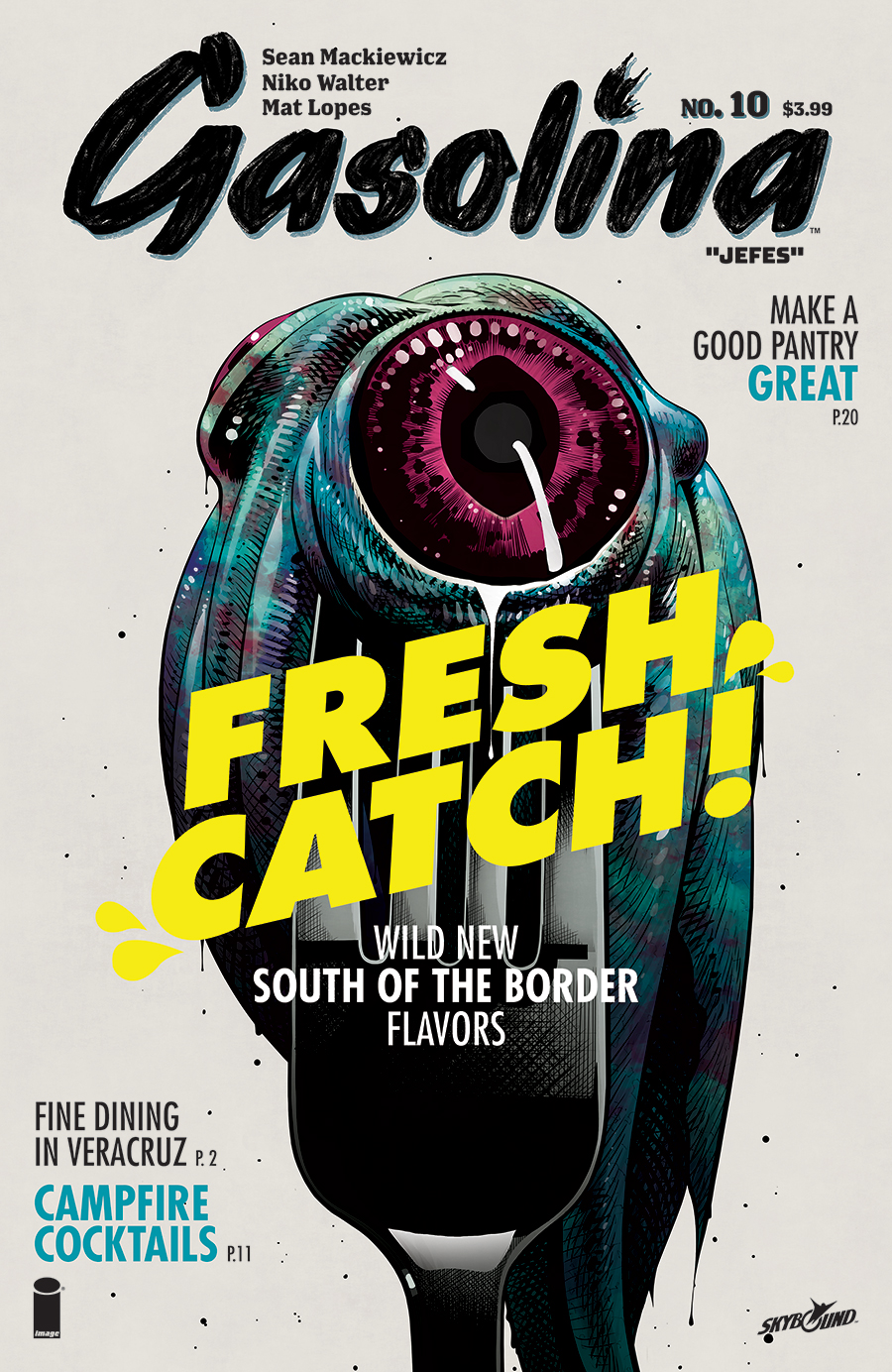 STORY: SEAN MACKIEWICZ
ART/COVER: NIKO WALTER & MAT LOPES
JULY 25
32 PAGES | Full Color | Mature | $3.99
Amalia and Randy have moved to a new town, directly on the frontlines of the war with Los Queridos. But what chance do everyday people have against monster-worshipping drug lords? It will take more than stolen AK-47s to prevail…
---
OBLIVION SONG BY KIRKMAN & DE FELICI #5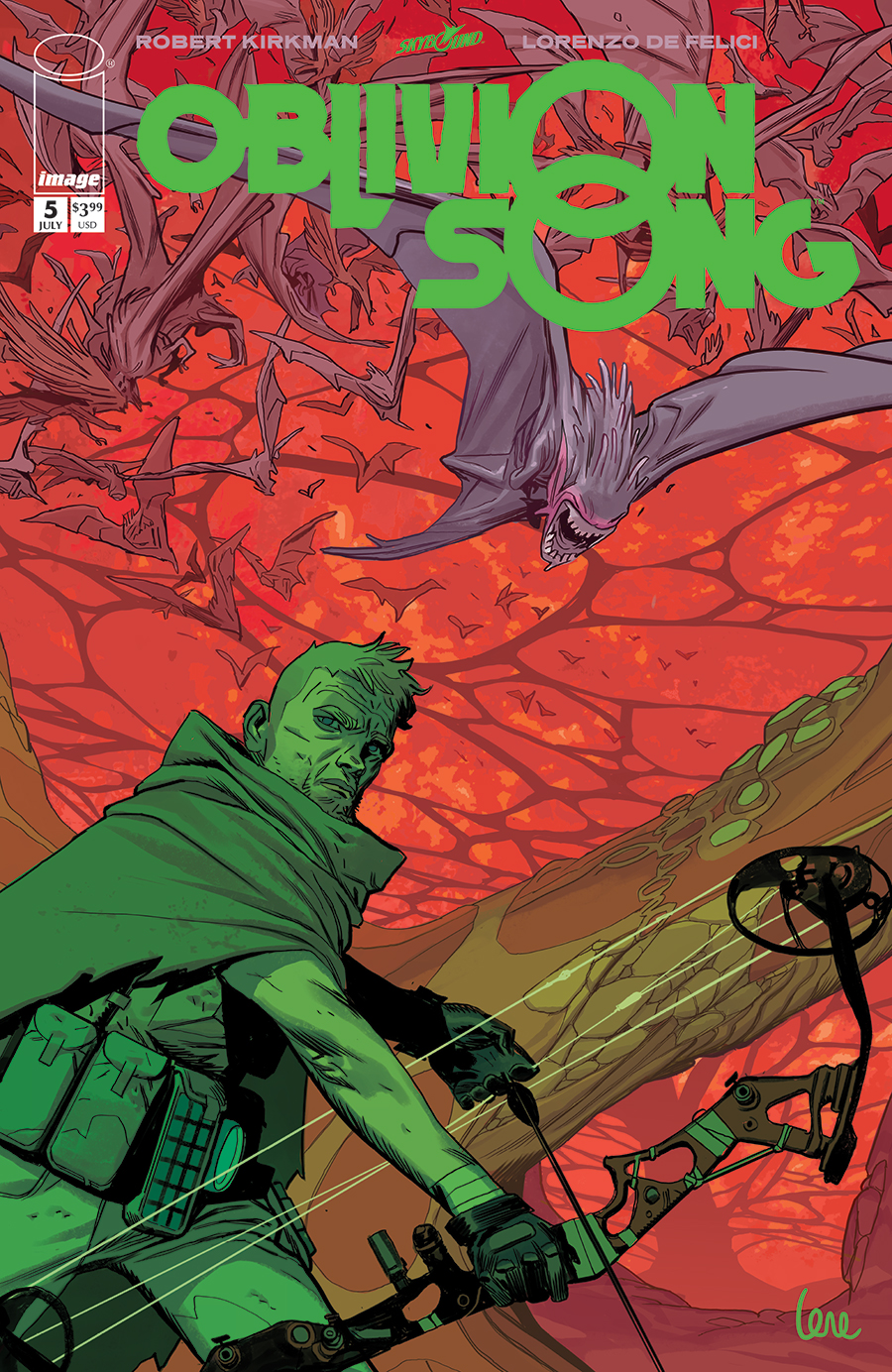 STORY: ROBERT KIRKMAN
ART: LORENZO DE FELICI & ANNALISA LEONI
COVER: LORENZO DE FELICI
JULY 11
32 PAGES | Full Color | Mature | $3.99
Things in Oblivion are heating up as Nathan deals with danger on all sides. He's dedicated his life to finding people lost in Oblivion, but now that he has… things aren't going as planned.
---
REDNECK #13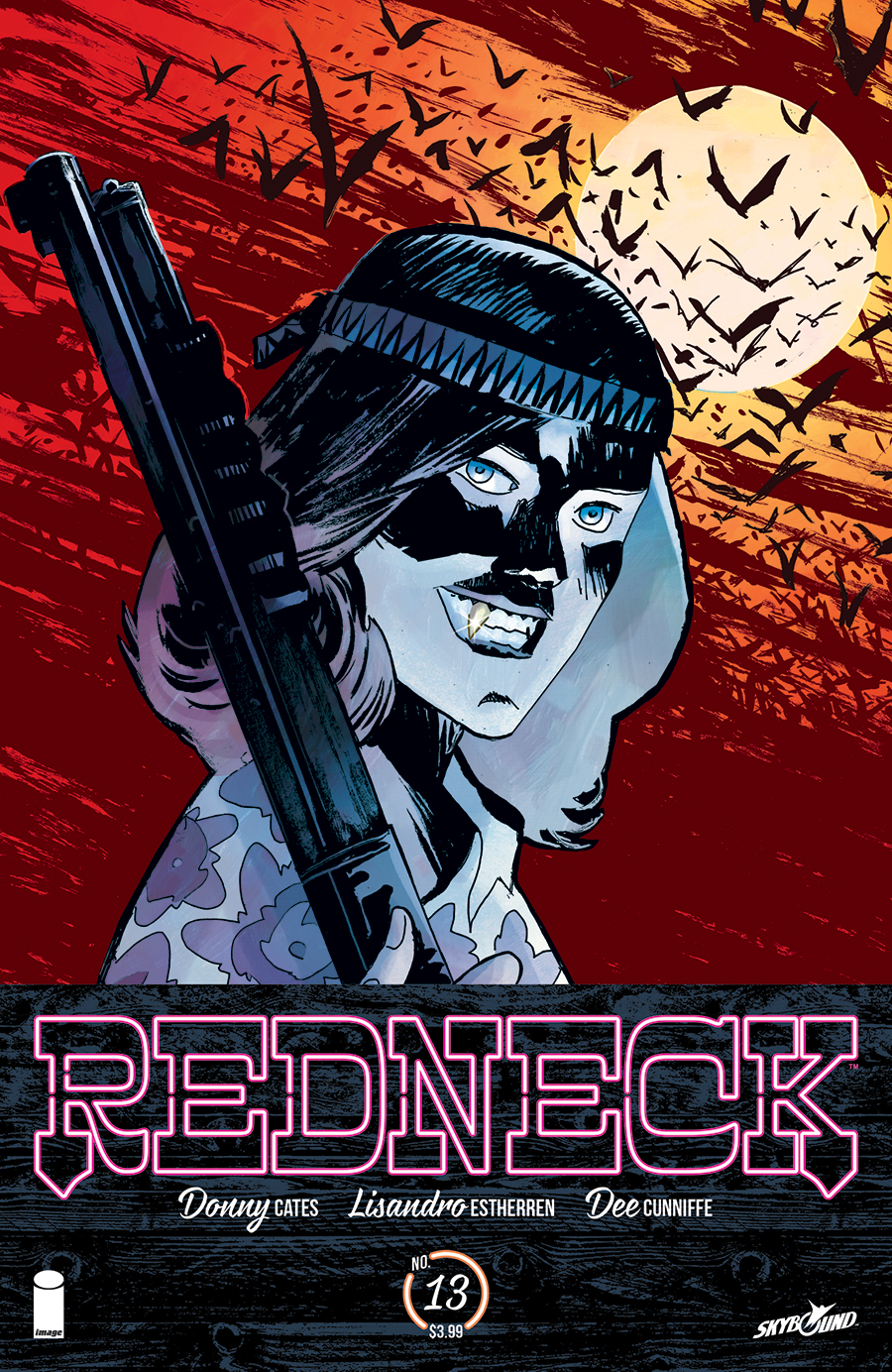 STORY: DONNY CATES
ART/COVER: LISANDRO ESTHERREN & DEE CUNNIFFE
JULY 25
32 PAGES | Full Color | Mature | $3.99
NEW ARC
With life at its absolute lowest for the Bowman family, they're forced to turn to a clan Bartlett had hoped to avoid for the rest of his very long life. Why? It's led by his ex, July…
---
STELLAR #2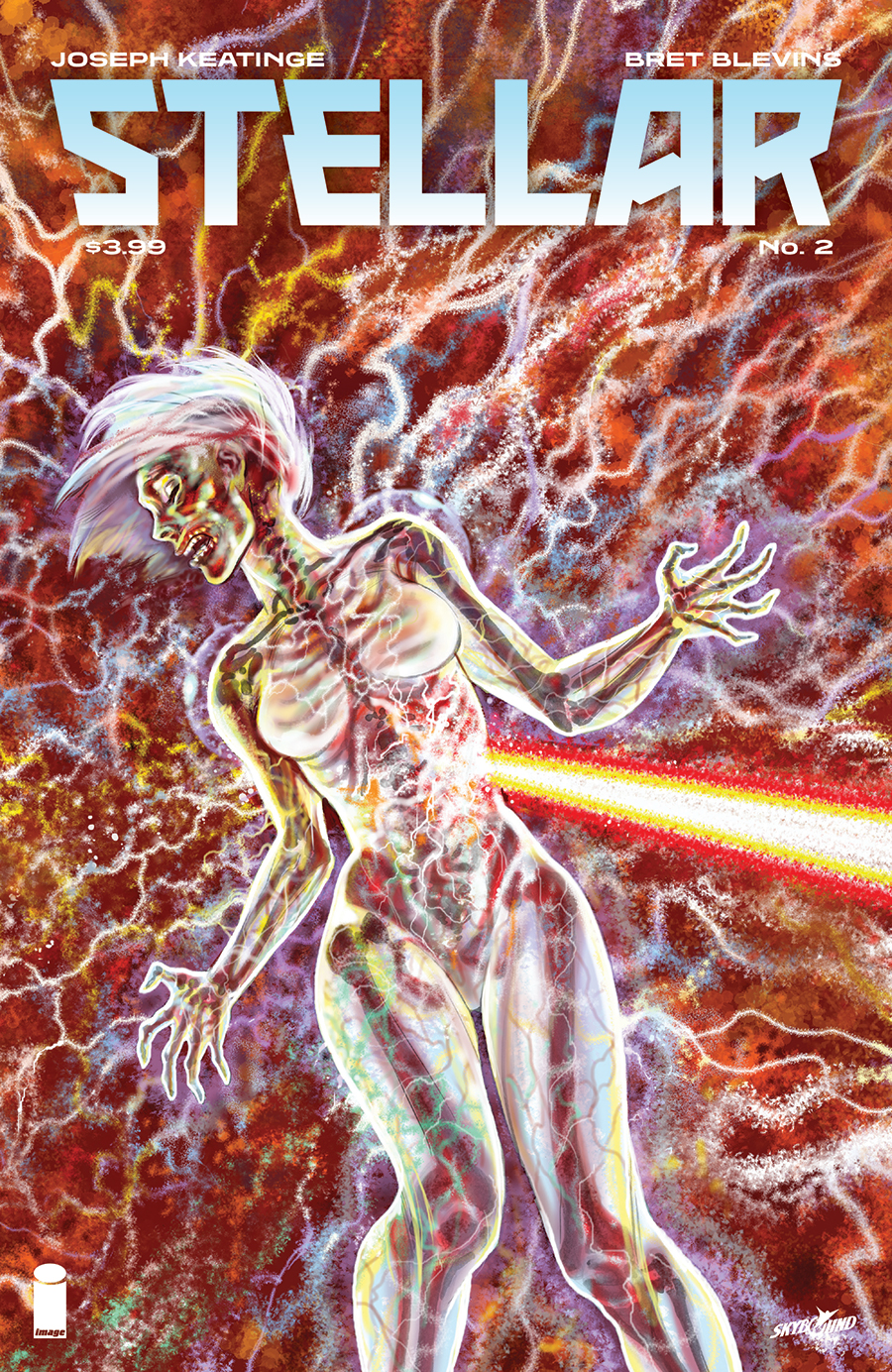 STORY: JOSEPH KEATINGE
ART/COVER: BRET BLEVINS
JULY 18
32 PAGES | Full Color | Teen+ | $3.99
All Stellar wanted was a quiet life during peacetime. Now, she must face off against her former allies, as their battles rages across broken worlds! Plus, learn the secret history of the children who were transformed into weapons to end an intergalactic war.
---
THIEF OF THIEVES #38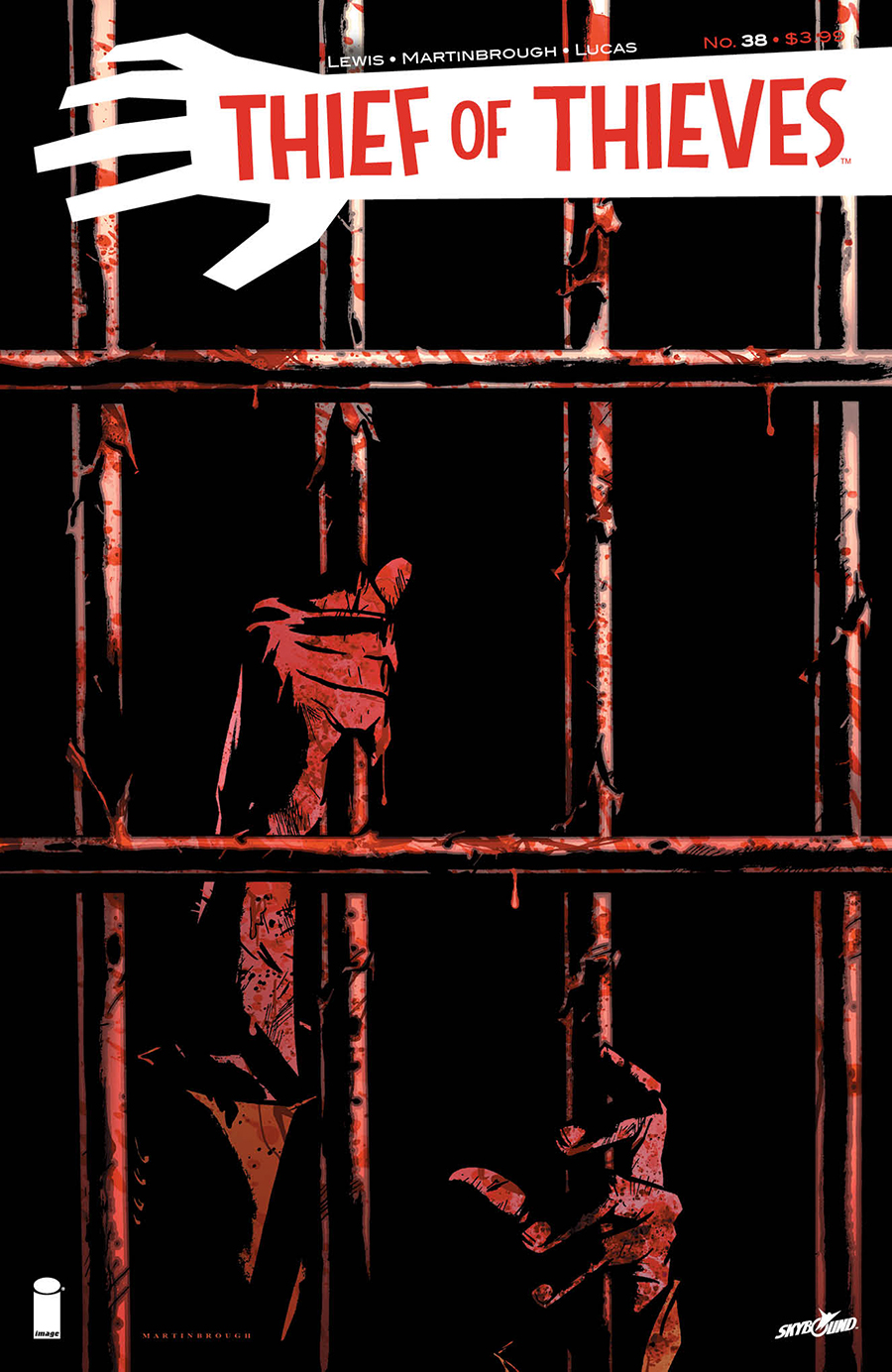 STORY: BRETT LEWIS
ART/COVER: SHAWN MARTINBROUGH & ADRIANO LUCAS
JULY 4
32 PAGES | Full Color | Mature | $3.99
NEW STORY ARC!
THIEF OF THIEVES returns to kick off its final job! Conrad Paulson is dead—or is he? What does a notorious Russian prison have to do with the master thief known as Redmond?
---
THE WALKING DEAD #181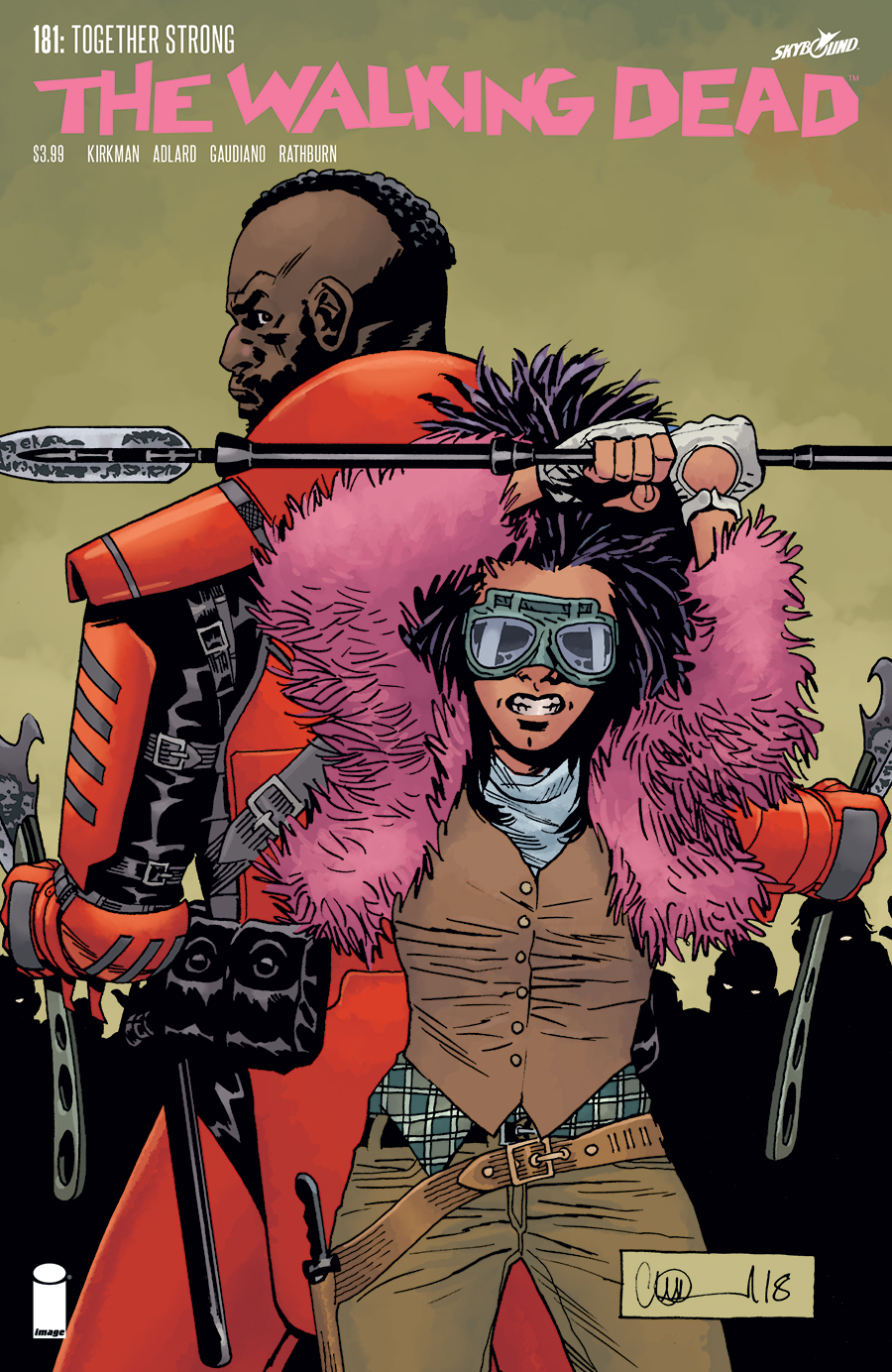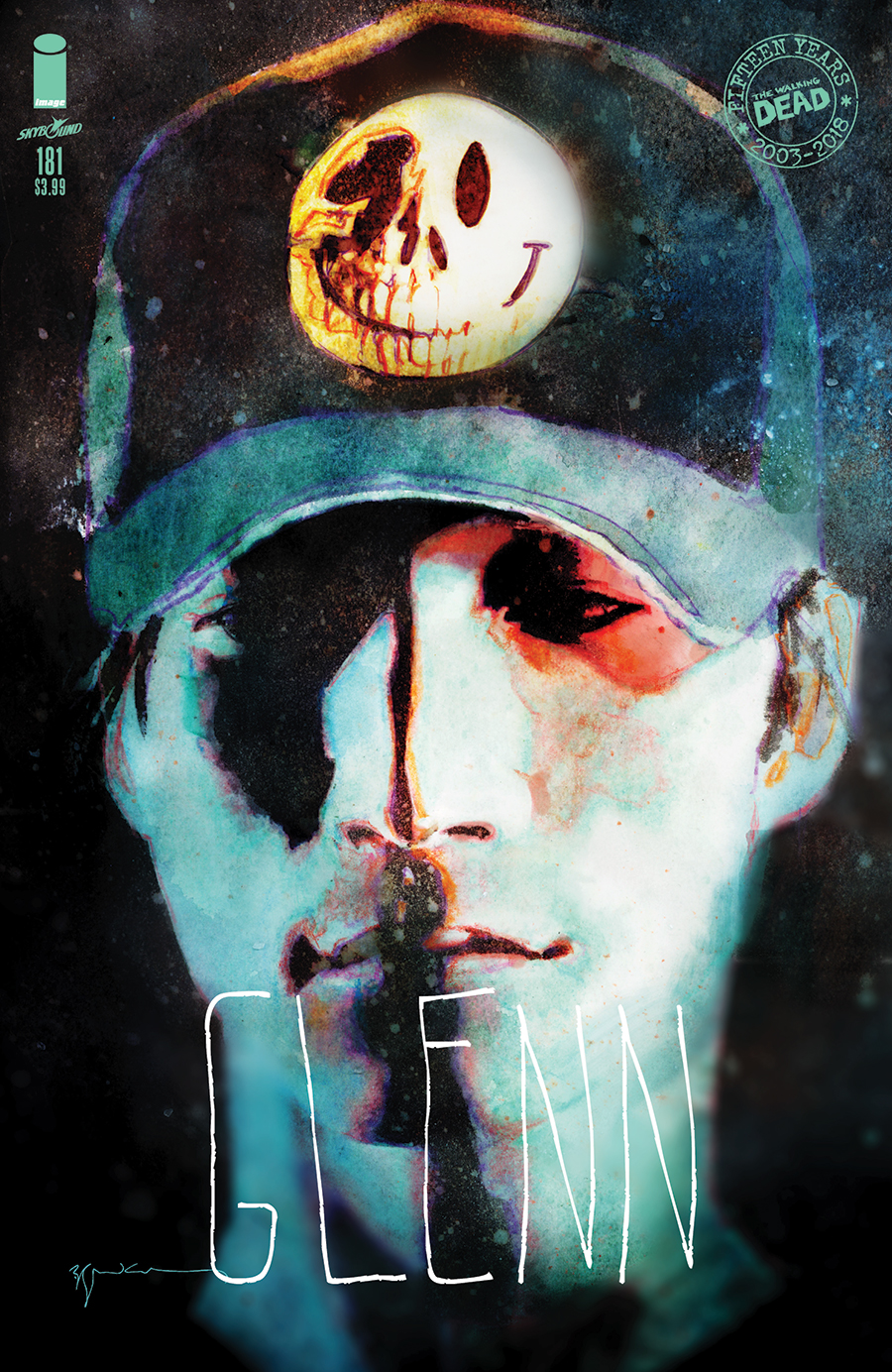 STORY: ROBERT KIRKMAN
ART: CHARLIE ADLARD, STEFANO GAUDIANO & CLIFF RATHBURN
COVER: CHARLIE ADLARD & DAVE STEWART
JULY 4
32 PAGES | Black & White | Mature | $3.99
Rick leads the Commonwealth's Governor, Pamela Milton, on a tour of the various communities Alexandria is aligned with. Naturally… terrible things begin to happen very quickly.
---
INVINCIBLE COMPENDIUM VOL. 3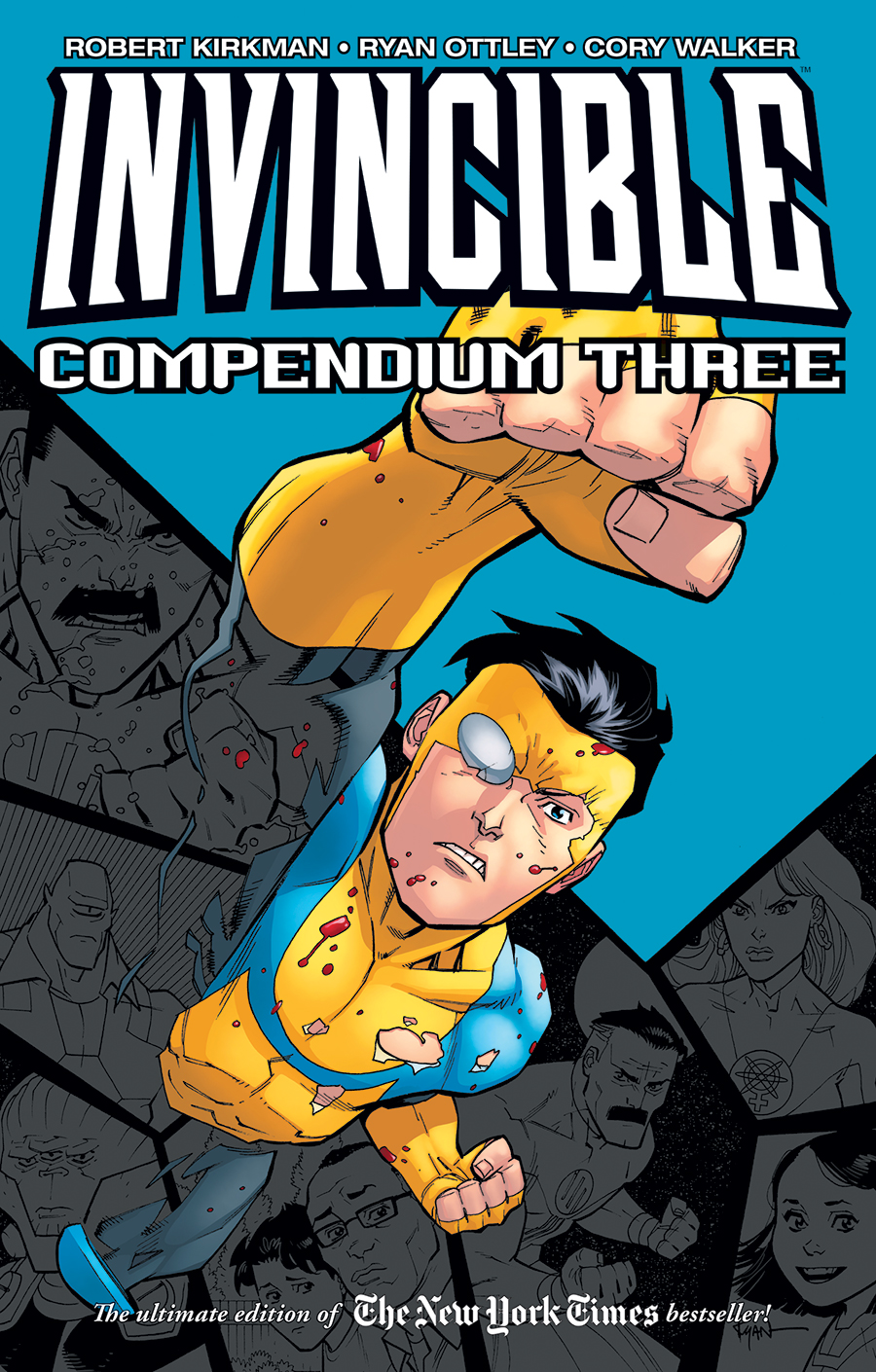 STORY: ROBERT KIRKMAN
ART: RYAN OTTLEY, CORY WALKER, JOHN RAUCH, JEAN-FRANCOIS BEAULIU & NATHAN FAIRBAIRN
COVER: RYAN OTTLEY & NATHAN FAIRBAIRN
JULY 18
1080 PAGES | Full Color | Teen+ | $64.99
It's here: the third massive paperback collection of the Greatest Comic in the Universe. Witness the conclusion of Mark Grayson's epic adventures, from "The Death of Everyone" through "The End of All Things".
Collects INVINCIBLE #97-144.
---
MANIFEST DESTINY VOL. 6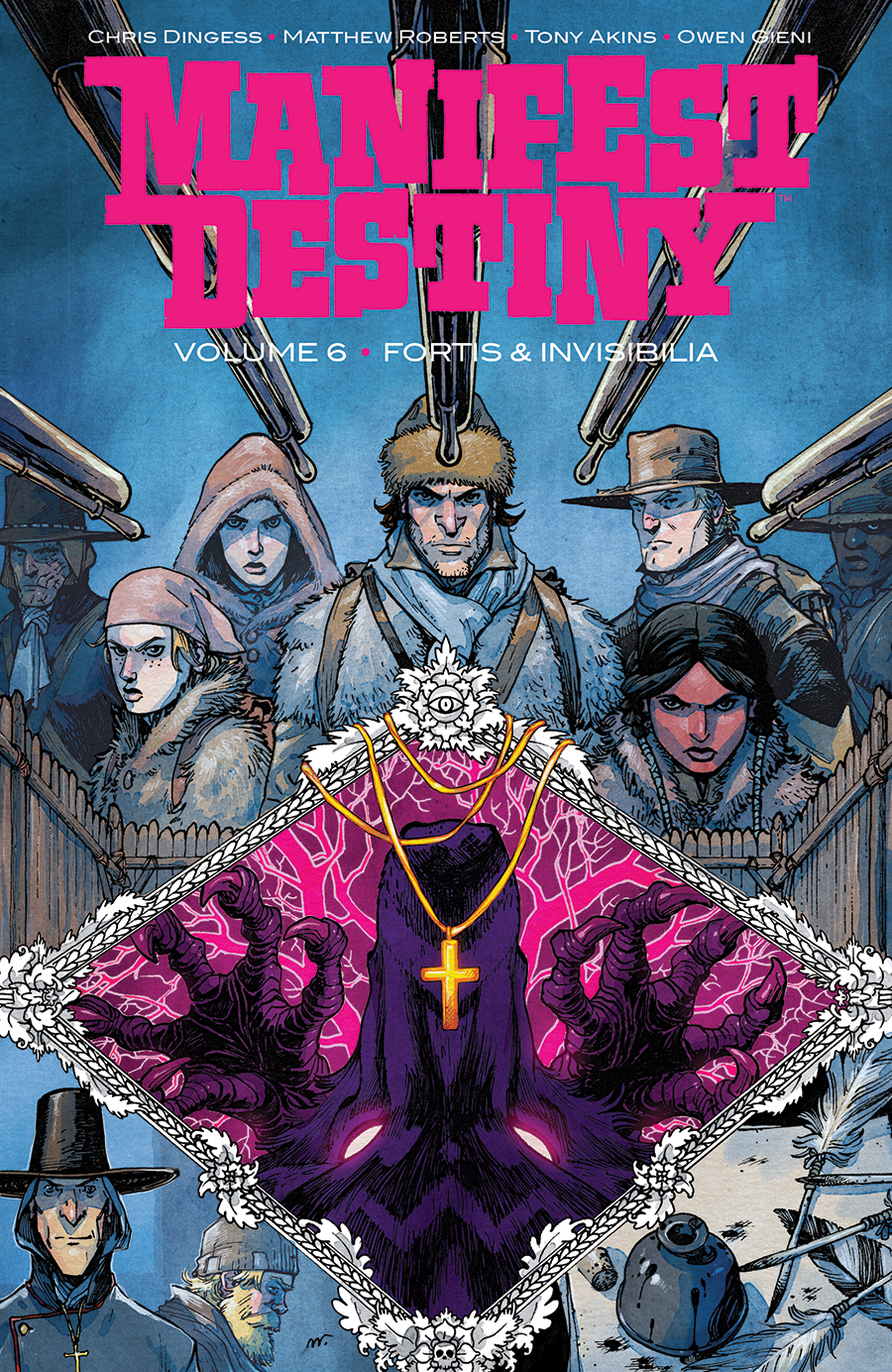 STORY: CHRIS DINGESS
ART: MATTHEW ROBERTS, TONY AKINS & OWEN GIENI
COVER: MATTHEW ROBERTS & OWEN GIENI
JULY 11
128 PAGES | Full Color | Teen+ | $16.99
Meriwether Lewis has slayed monsters in the pursuit of taming the wilds of America. Now, if he ever hopes to lead his crew to the Pacific coast, he must learn an important lesson: Don't listen to the voices in your head.
Collects MANIFEST DESTINY #31-36.
---
OUTCAST VOL. 6: INVASION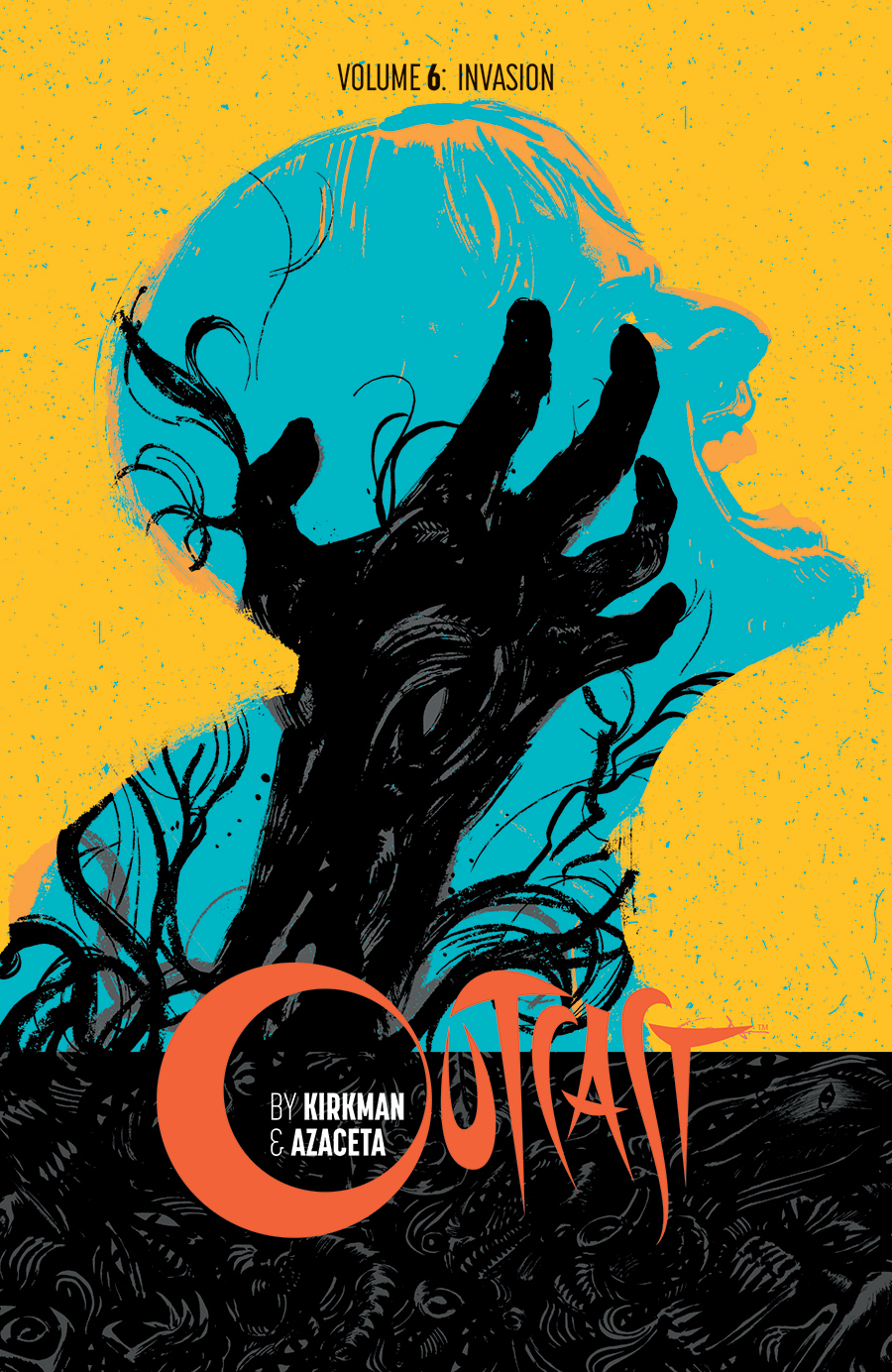 STORY: ROBERT KIRKMAN
ART/COVER: PAUL AZACETA & ELIZABETH BREITWEISER
JULY 25
128 PAGES | Full Color | Mature | $16.99
The town of Rome, West Virginia has always been a hotbed of demonic activity… but with Kyle Barnes gathering allies to oppose them, the forces of darkness must also rally their forces for the coming WAR!
Collects OUTCAST #31-36.
---
THE WALKING DEAD 15th Anniversary T-Shirt
$25
Celebrate The Walking Dead's 15th anniversary with this stylish shit!
---
THE WALKING DEAD 15th Anniversary Pin
$10
Celebrate The Walking Dead's 15th anniversary by wearing this cool pin!