It's hard to believe that we've already reached the end of OBLIVION SONG's first arc, but here we are! Check out our preview below along with the amazing Lorenzo De Felici cover for OBLIVION SONG issue 6. Pick your copy up this Wednesday and, in the meantime, let us know in the comments what your favorite part of the series has been so far.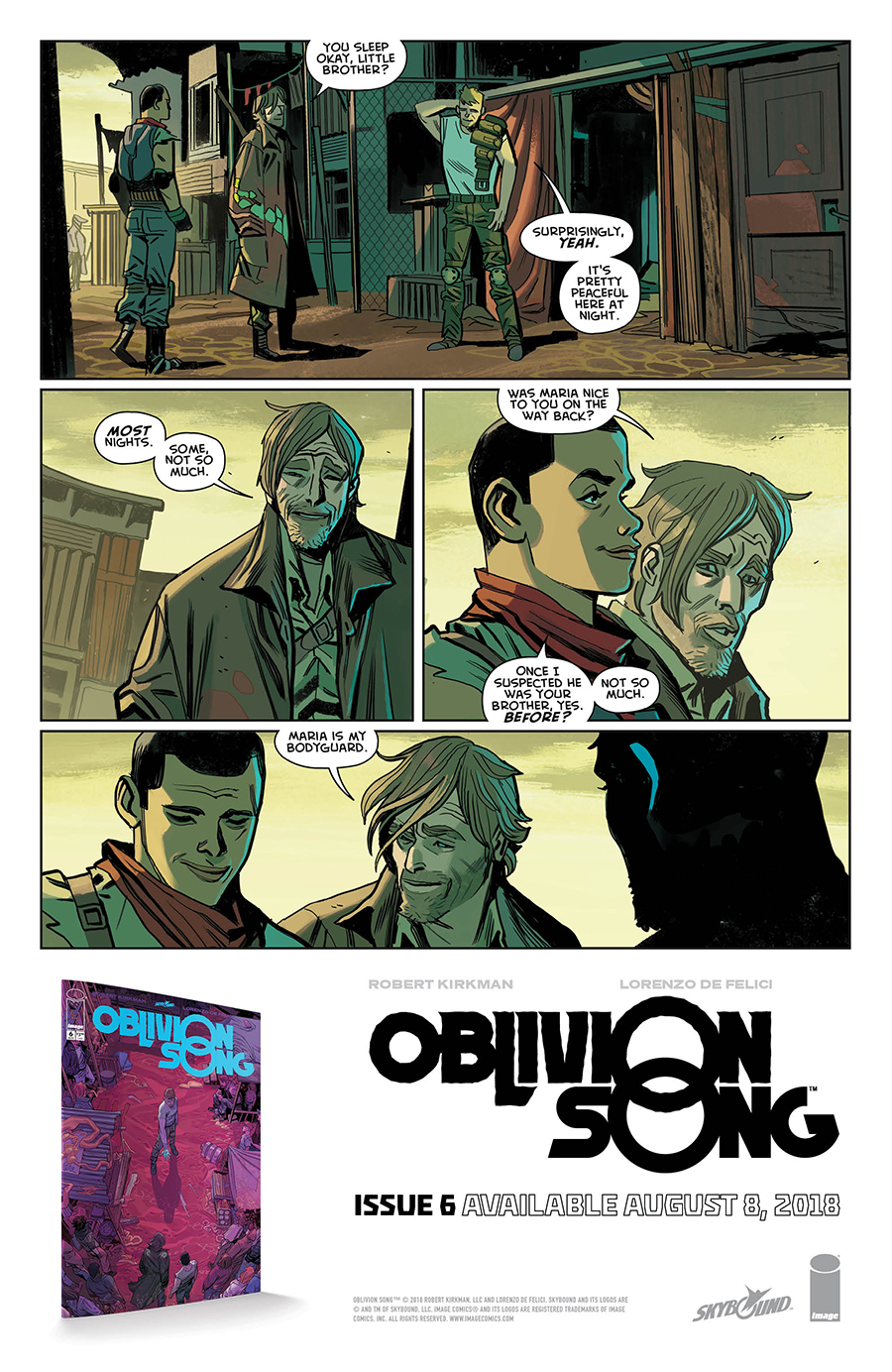 ---
OBLIVION SONG BY KIRKMAN & DE FELICI #6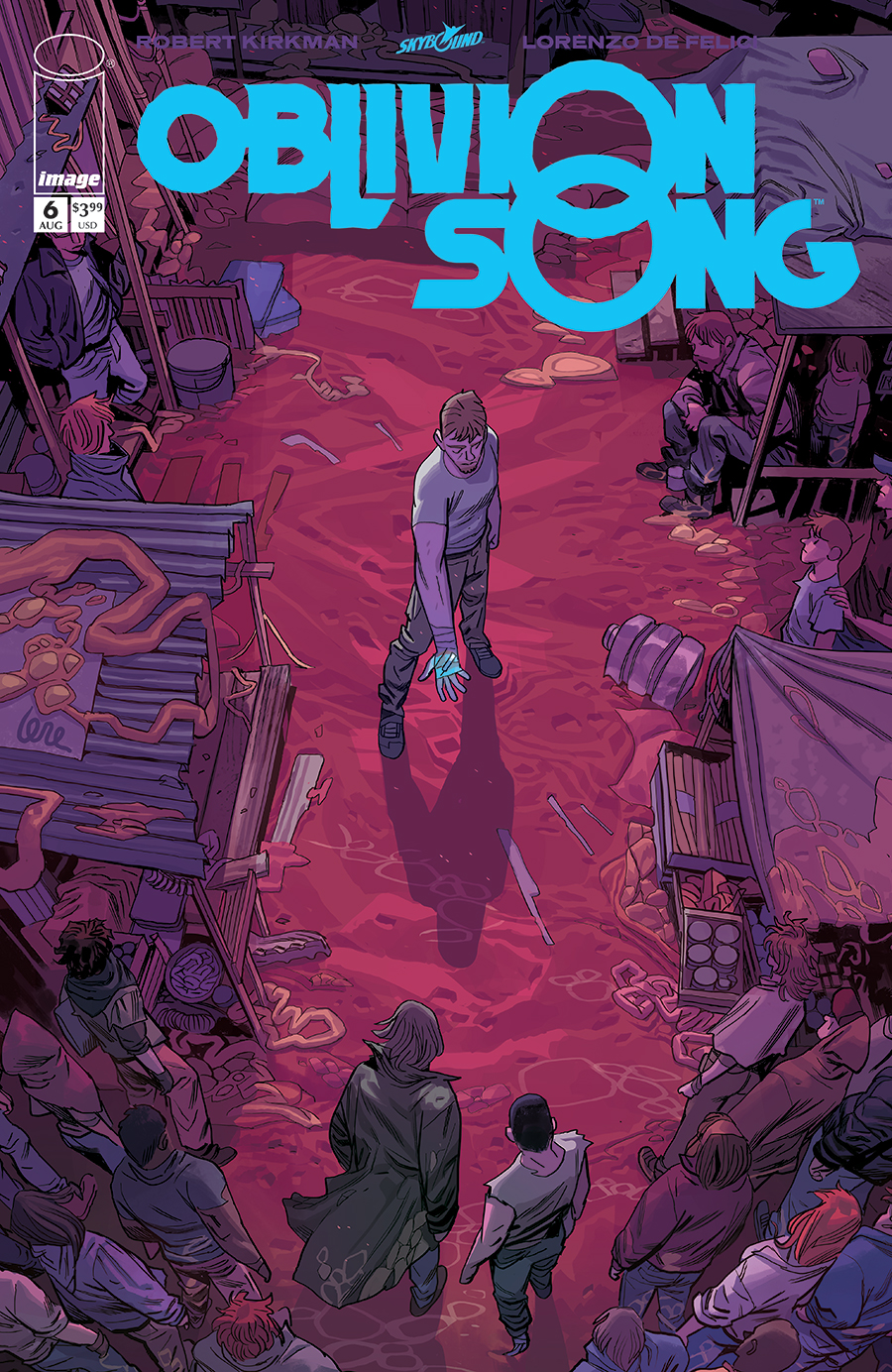 STORY: ROBERT KIRKMAN
ART: LORENZO DE FELICI & ANNALISA LEONI
COVER: LORENZO DE FELICI
AUGUST 8
28 PAGES | Full Color | Mature | $3.99
Nathan's world is collapsing around him. Things on Earth couldn't be going any worse, and in Oblivion, Nathan has found a large group of survivors… who don't want to leave. All this leads to a startling revelation that you won't see coming.
---