Hey there, folks! Are you ready for some new comics? Of course you are. We've only got one title this week but damn if it's not a doozy! If you're not already reading REDNECK you need to catch up RIGHT NOW! We can't tell you anything without spoiling it, but sh*t goes down!! Check out a 3 page preview below. Pick up issue #5 this Wednesday at your local comic shop or on comiXology. Have a fantastic week, everyone!
---
REDNECK #5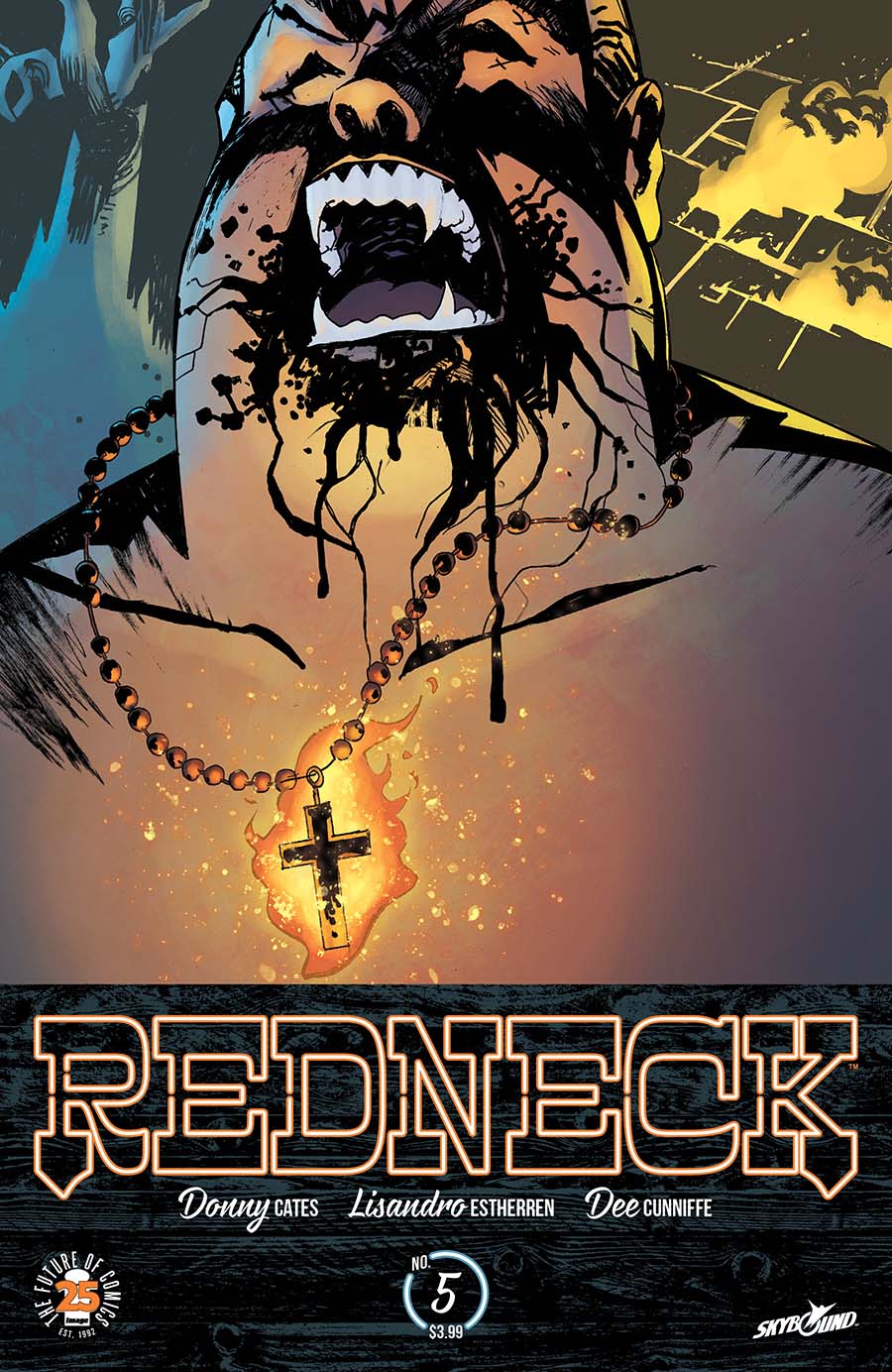 STORY: DONNY CATES
ART / COVER: LISANDRO ESTHERREN & DEE CUNNIFFE
AUGUST 23
32 PAGES | Full Color | Mature | $3.99
What started as an innocent night on the town has led to this moment. With Sulpher Springs in flames, will the Bowman family withstand its destruction?