New week, new comics! This week we've got a whole lot of OUTCAST headed your way. Catch up on what you may have missed the last couple months with Volume 4. Then, because we love you, we've got a brand-new issue for you! It's our milestone issue #25 featuring another of our awesome Image 25th Anniversary homage covers! PLUS the issue is only $0.25, so there's really no reason not to pick it up!
It's a great time to catch up on this awesome series, so don't miss out! Grab both new books at your local comic shop or on Comixology Wednesday.
---
OUTCAST BY KIRKMAN & AZACETA #25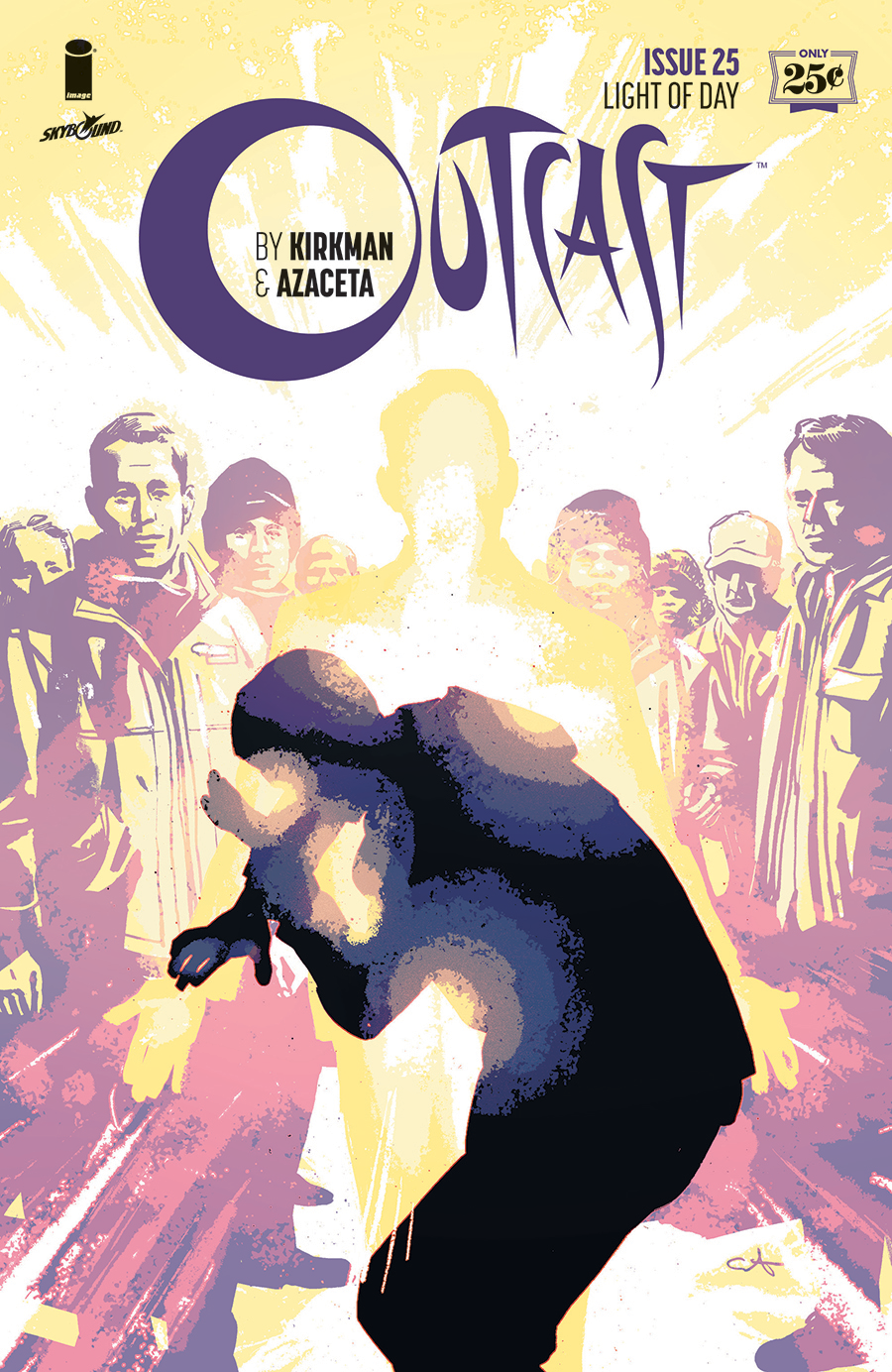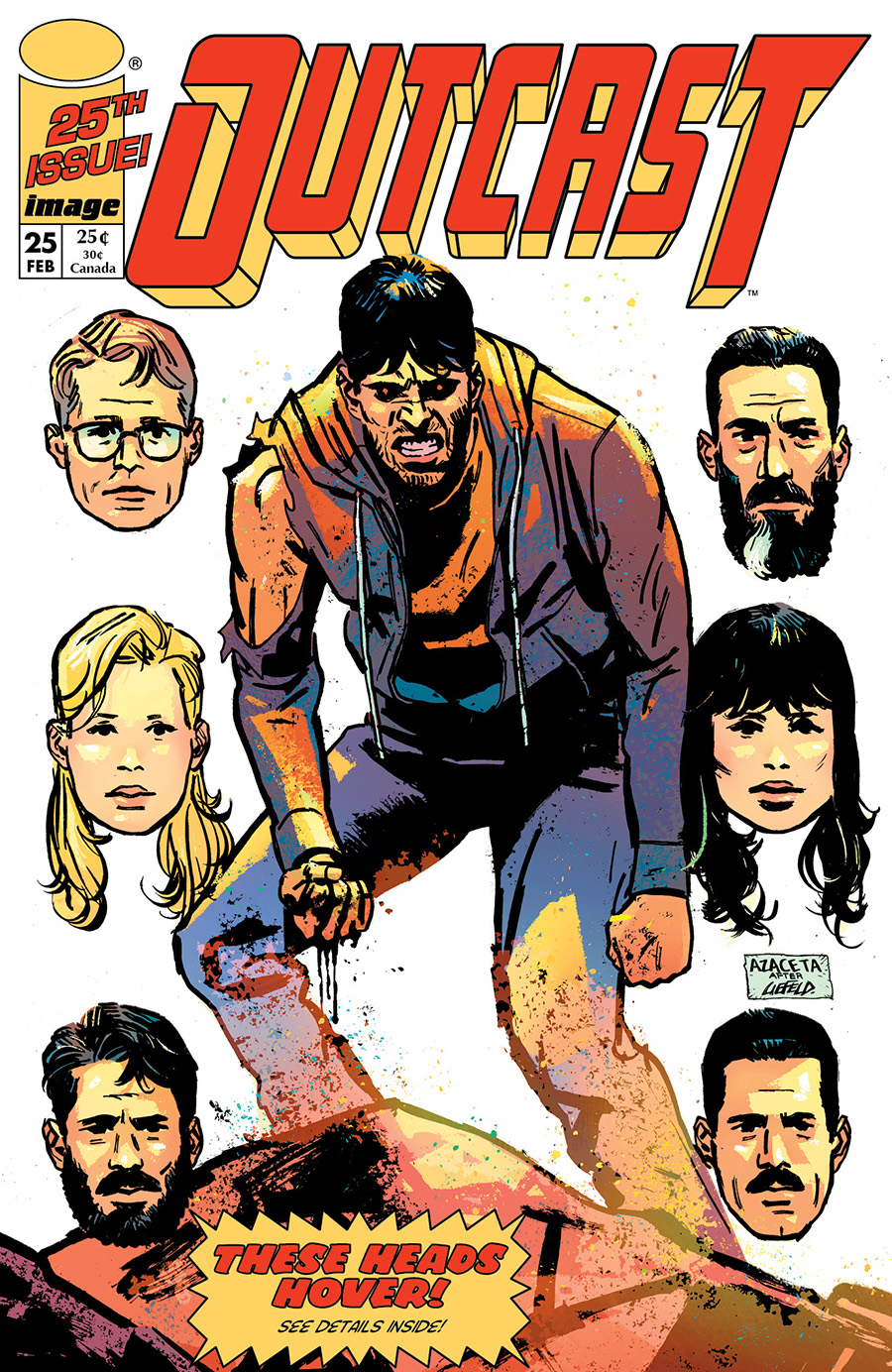 Story: Robert Kirkman
Art | Cover: Paul Azaceta, & Elizabeth Breitweiser
February 22
32 Pages| Full Color | Mature |
$0.25
"LIGHT OF DAY"
A major turning point in the series! New characters are introduced! Big things are in store for Kyle Barnes as he's faced with something he could never prepare for – hope! Everything changes as we celebrate our 25th issue.
Also, holy crap! This issue is 25 cents to celebrate the 25th anniversary of Image Comics!
---
OUTCAST BY KIRKMAN & AZACETA Vol. 4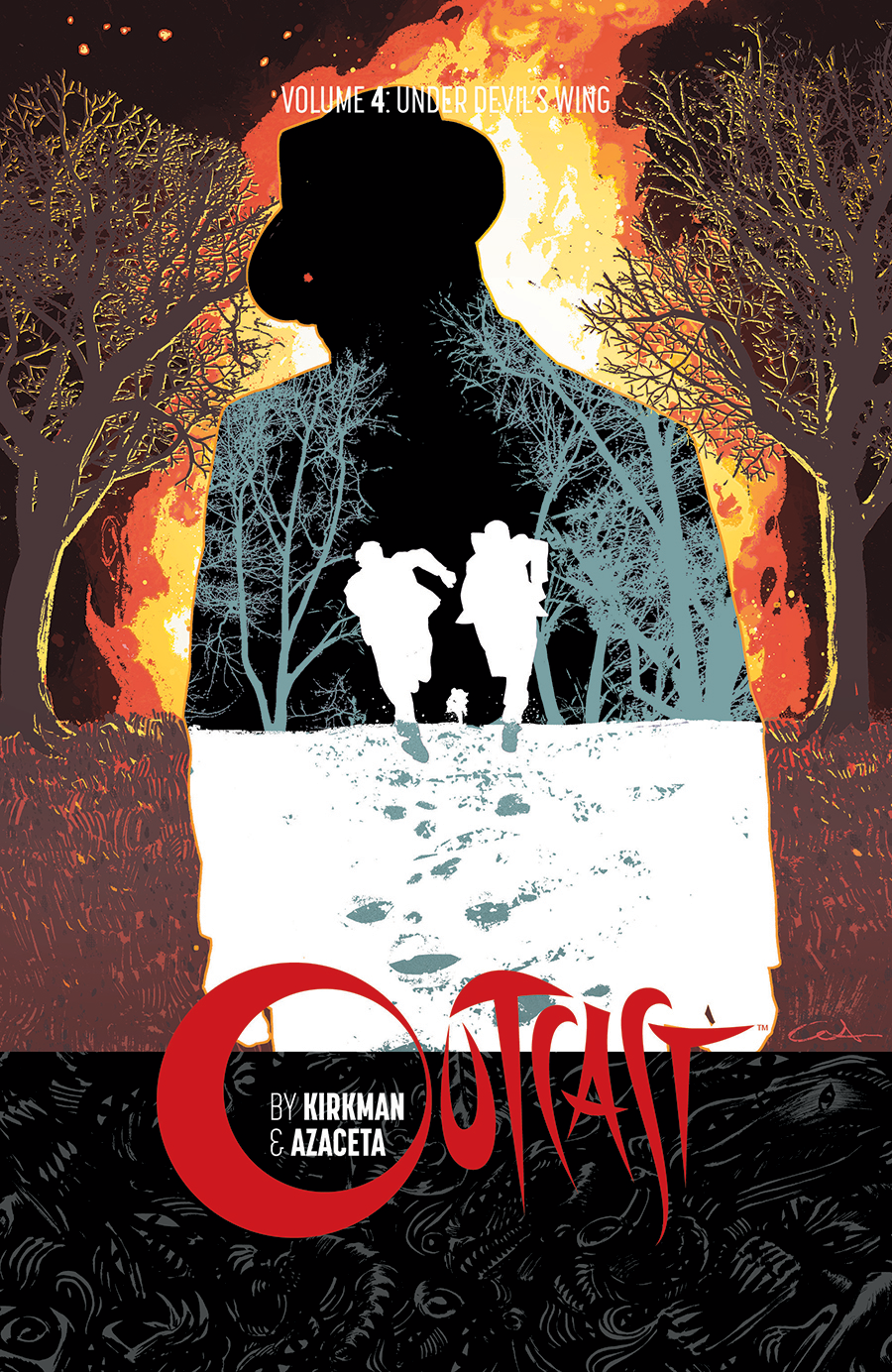 Story: Robert Kirkman
Art: Paul Azaceta & Elizabeth Breitweiser
February 22
128 Pages| Full Color | Mature | $14.99
Answers are given and secrets are revealed as Kyle Barnes and Sydney have a conversation that will change EVERYTHING. Kyle has never been in more danger.
THE WALKING DEAD creator Robert Kirkman's latest horror hit is now a Cinemax TV show, available on iTunes and Steam now.
Collects Outcast by Kirkman & Azaceta #19-24
---
See more of what we're bringing your way with Skybound's Out This Week: