Outcast by Kirkman & Azaceta hits with Volume2! And the cover is, once again beautiful. Paul and Elizabeth are an awesome art team! AND! Finally! Compendium Three is coming out! Now people will stop asking us when it will be out! And now for 3-4 years of people asking when Compendium 4 will be out…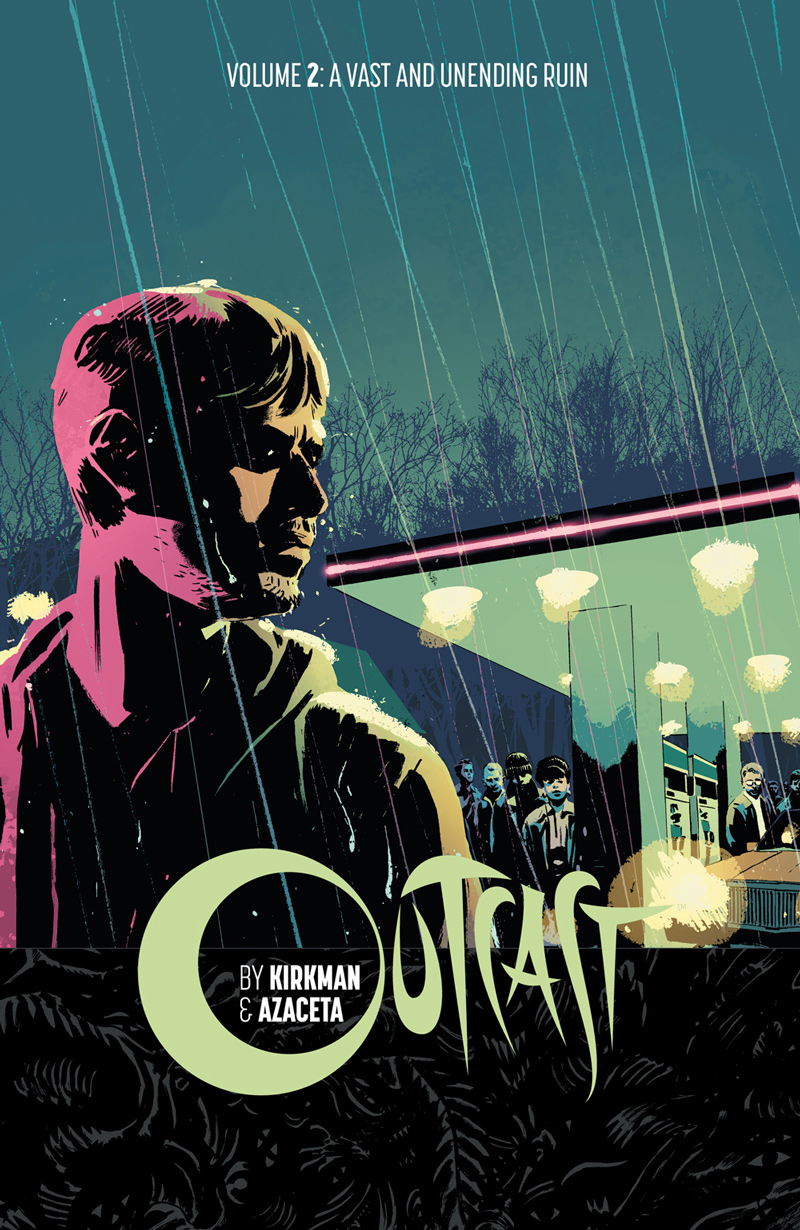 OUTCAST BY KIRKMAN & AZACETA VOLUME 2: "A VAST AND UNENDING RUIN" TP
Story By: Robert Kirkman
Art By: Paul Azaceta
Art By: Elizabeth Breitweiser
Cover By: Paul Azaceta
Cover By: Elizabeth Breitweiser
Published: October 7, 2015
In light of recent revelations, Kyle feels like he's starting to piece together the answers he's looking for. But while he feels a new sense of purpose…is Reverend Anderson's life falling apart? Catch up on the new hit horror series from the creator of THE WALKING DEAD, soon to be a show on Cinemax. Collects OUTCAST BY KIRKMAN & AZACETA #7-12.
---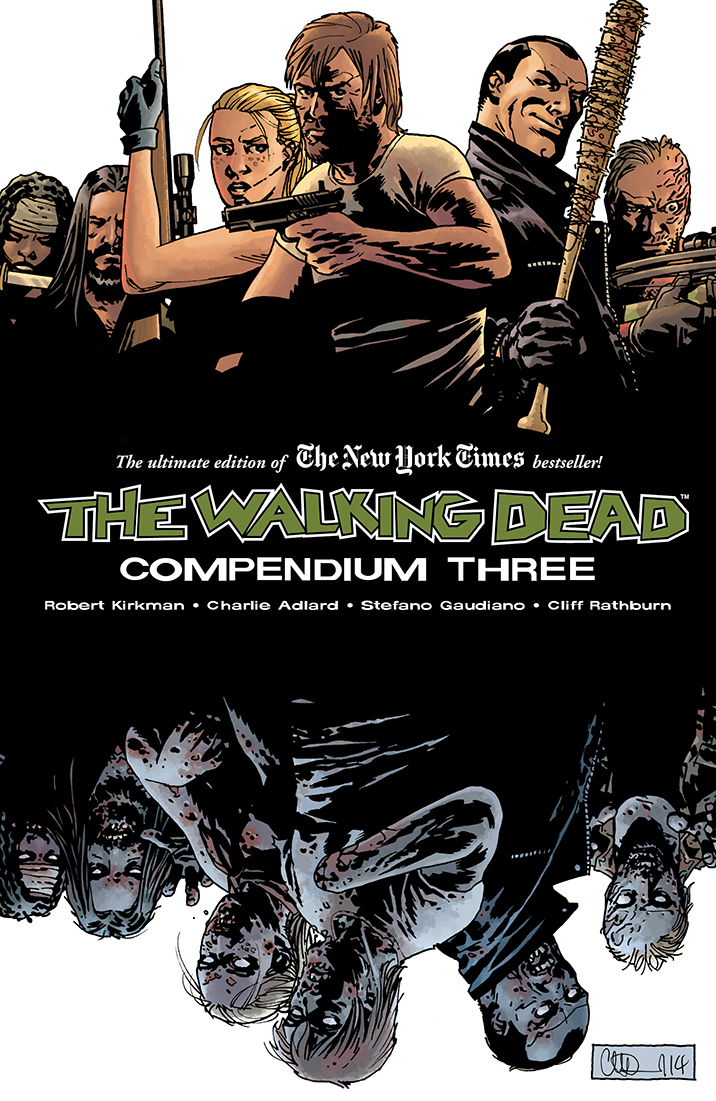 THE WALKING DEAD COMPENDIUM THREE TP
Story By: Robert Kirkman
Art By: Charlie Adlard
Art By: Stefano Gaudiano
Art By: Cliff Rathburn
Cover By: Charlie Adlard
Cover By: Dave Stewart
Published: October 7, 2015
Just in time for the new season of The Walking Dead on AMC, the fan- favorite, New York Times bestselling series returns with its third massive paperback collection! With over 1,000 pages, this volume contains the next chapter of ROBERT KIRKMAN's Eisner Award-winning continuing story of survival horror. Rick Grimes's dream of rebuilding civilization is tested as the people of Alexandria come into contact with other communities that have developed their own methods of survival. Collects THE WALKING DEAD #97-144.