Out this week! It's one of my absolute favorite adventure stories! And yes, I am WAY biased, but the story of a lost child who returns a year later as a full grown flippin' Conan-looking badass? Forget about it! Josh, Andrei, and Adriano just kill this book month-after-month.
BIRTHRIGHT Vol 3 TP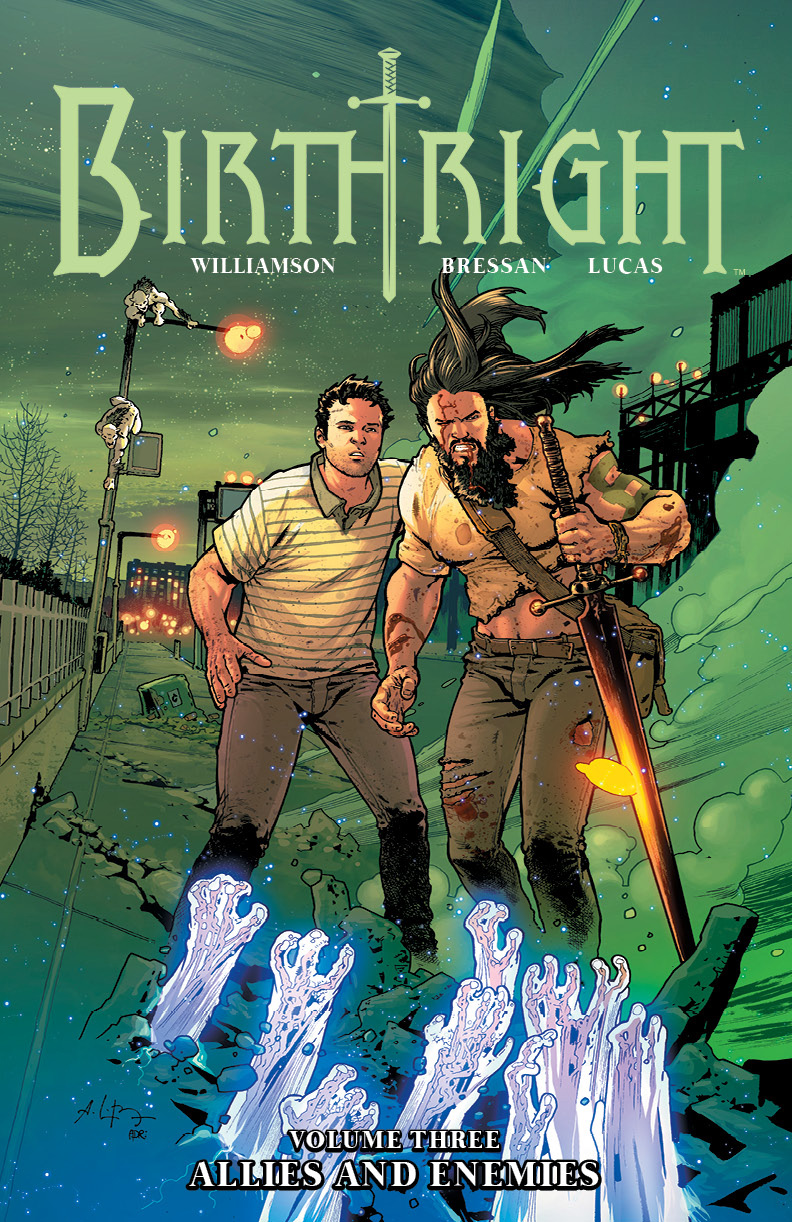 STORY: JOSHUA WILLIAMSON
ART/COVER: ANDREI BRESSAN & ADRIANO LUCAS
MAY 11
112 PAGES | Full Color | Teen+
$12.99
As Mikey and Brennan's quest to hunt Terrenos' worst war criminals intensifies, their parents make deals with new and dangerous allies to protect their sons… but a mysterious foe debuts, threatening to destroy the Rhodes family forever.
Collects BIRTHRIGHT #11-15